By Harley Lond - 05/10/16 at 04:00 AM CT
FROM THE BIG SCREEN:
"Deadpool": Wade Wilson (Ryan Reynolds) is a mercenary with a Special Forces background. After being diagnosed with cancer, he agrees to be part of an experimental project designed to turn him into a super soldier with accelerated healing and drug, toxin and disease resistance. Yet, this rogue experiment does much more: Instead of destroying his cancer, it makes the cells a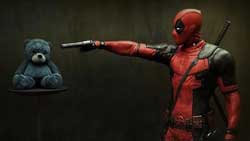 permanent part of his body. It disfigures him and destabilizes his mind making him incredibly violent and unpredictable. With a dark sense of humor, a twisted sense of morality and the need for revenge, Wade Wilson becomes the Marvel anti-hero known as Deadpool
. Unavailable for review. From Fox.

"Where to Invade Next
": Just when we need him most, America's favorite political provocateur, Michael Moore, brings us his latest award-winning film. Honored by festivals and critics groups alike, "Where to Invade Next" is an expansive, hilarious, and subversive comedy/documentary in which the Academy Award-winning director confronts the most pressing issues facing America today and finds solutions in the most unlikely places. The creator of "Fahrenheit 9/11" and "Bowling for Columbine" has returned with an epic movie that's unlike anything he has done before -- an eye-opening call to arms to re-capture the American Dream and restore it to, of all places, America. To show what the USA can learn from the rest of the world, Moore playfully visits various nations in Europe and Africa as a one-man "invader" to take their ideas and practices for America. Whether it is Italy with its generous vacation time allotments, France with its gourmet school lunches, German with its industrial policy, Norway and its prison system, Tunisia and its strongly progressive women's policy and Iceland and its strong female presence in government and business among others, Moore discovers there is much that American should emulate. From Anchor Bay. Rating: 3/5.

"The Boy
": Greta (Lauren Cohan), a young American woman who takes a job as a nanny in a remote English village, arrives to discover that the family's 8-year-old is a life-sized doll that the parents care for just like a real boy -- as a way to cope with the death of their actual son 20 years prior. After violating a list of strict rules, a series of disturbing and inexplicable events bring Greta's worst nightmare to life, leading her to believe that the doll is actually alive. A very creepy outing. From Universal. Rating: 3/5


THIS WEEK'S HIGHLIGHT:
Director Nicholas Ray's treatise on Hollywood paranoia (at the height of the Hollywood anti-communist witch hunts in the entertainment industry),
"In a Lonely Place
"
(1950), gets The Criterion Collection treatment this week. When a gifted but washed-up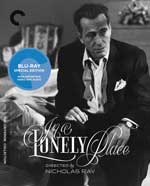 screenwriter with a hair-trigger temper -- Humphrey Bogart, in a revelatory, vulnerable performance -- becomes the prime suspect in a brutal Tinseltown murder, the only person who can supply an alibi for him is a seductive neighbor (Gloria Grahame) with her own troubled past. The emotionally charged "In a Lonely Place," freely adapted from a Dorothy B. Hughes thriller, is a brilliant, turbulent mix of suspenseful noir and devastating melodrama, fueled by powerhouse performances. An uncompromising tale of two people desperate to love yet struggling with their demons and each other, this is one of the greatest films of the 1950s, and a benchmark in the career of Ray. On DVD and Blu-ray, in a new 2K digital restoration, with uncompressed monaural soundtrack on the Blu-ray.
BUZZIN' THE 'B'S:
In
"Regression
"
(2015), directed by Alejandro Amenába ("The Others") and starring Ethan Hawke, Emma Watson, David Thewlis, Dale Dickey and Devon Bostick, a detective and a psychoanalyst uncover evidence of a satanic cult while investigating the rape of a young woman. On DVD, Blu-ray Disc from Dimension Films/Anchor Bay ... In a near-future Brooklyn, an advertising executive working on a campaign for augmented reality glasses uses the glasses to create a life-like avatar of his best friend's beautiful girlfriend -- whom he's obsessed with -- but is not prepared for what happens when the line between reality and virtual reality begins to blur in
"Creative Control
"
(2015), starring Benjamin Dickinson, Nora Zehetner, Dan Gill, Alexia Rasmussen, Reggie Watts, Gavin McInnes, Jake Lodwick. On DVD, Blu-ray Disc from Sony ...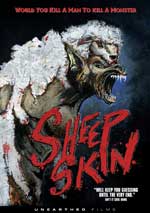 "Sheep Skin
"
(2013), starring Jamie Lyn Bagley, Michael Schantz and Bryan Manley Davis, is billed as a gritty and realistic take on the werewolf sub-genre. The film centers around a group of friends in a punk rock band who kidnap a business man because they believe he's actually a werewolf hiding in plain sight. The group takes him to a nearby warehouse, where they have one night to prove that their suspicions are true. As the night goes on, tensions mount and the group begins to question their own motives. Are they right about the man's true identity, or have they made a terrible and deadly mistake? Includes B&W and color versions of the film. From Unearthed Films/MVD Entertainment ... With a unique spin on the vampire genre, full of camp, heavy synth music and thought-provoking horror,
"Vampires"
(1986), starring Orly Benyar, Duane Jones and Jackie James, is the perfect timestamp of '80s schlock cinema. Eager young student Ione is awarded a scholarship to attend the prestigious art school at the Abadon estate in New England an estate which happens to have a distant history of working with the criminally insane. Soon after arriving on campus, she begins to realize something is amiss with the student body, and when some classmates go missing, she decides to investigate. During her investigation. she encounters Dr. Charles Harmon, who tells her about Madeline Abadon and her quest to suck the youthful energy from students in order to gain immortality. From Film Chest Media Group ...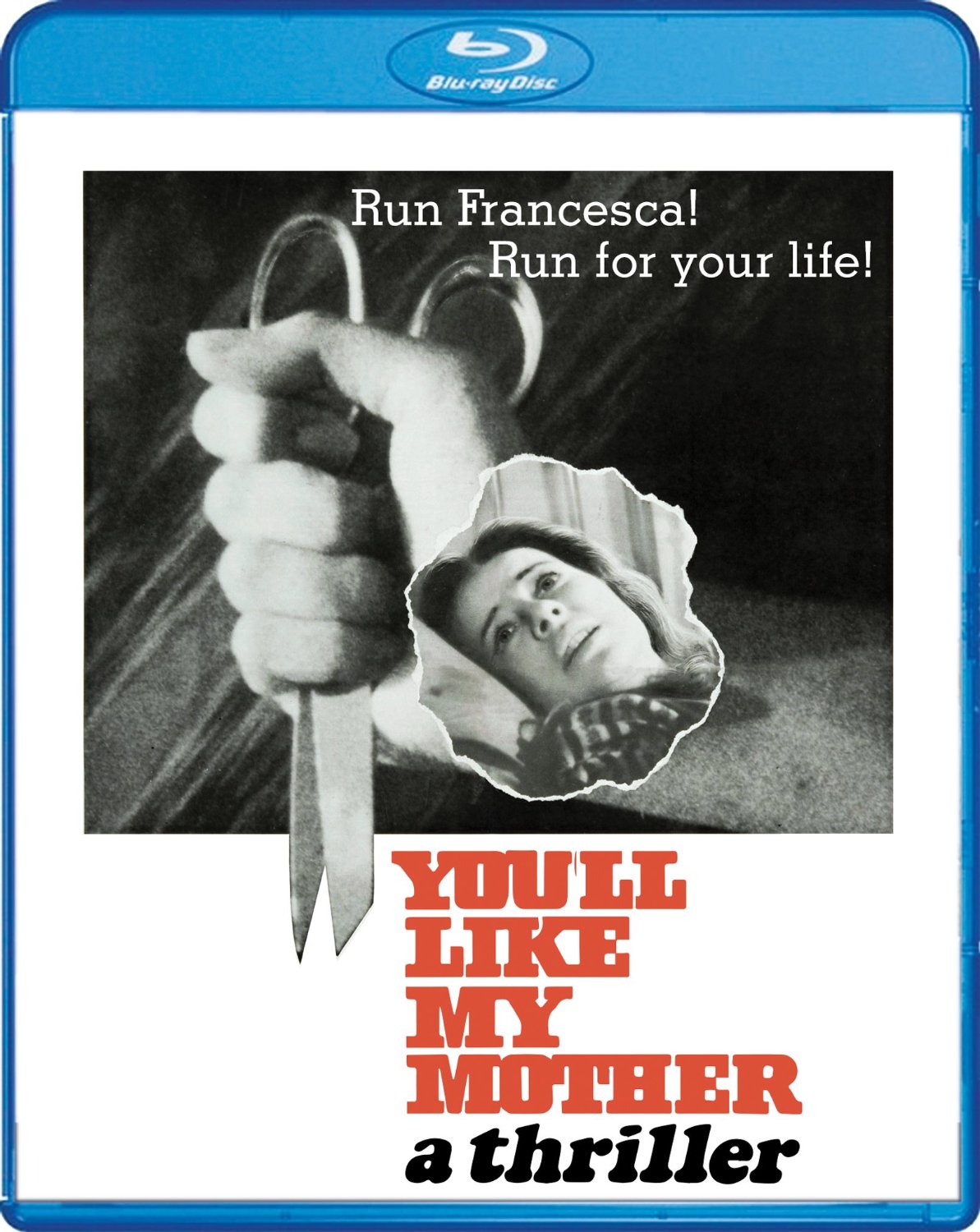 Scream Factory will release this week the Blu-ray debut of
"You'll Like My Mother
"
(1972), starring Patty Duke, Richard Thomas, Rosemary Murphy and Sian Barbara Allen. When her husband is killed in Vietnam, Francesca Kinsolving (Duke) finds herself alone ... and pregnant. She makes her way to Minnesota in order to meet her late husband's mother, certain that she'll be greeted with open arms. But Francesca soon discovers that there may be more to the Kinsolving family than she ever imagined ... and that this simple family reunion is only the beginning of a waking nightmare ... In
"Synchronicity
"
(2015), starring Chad McKnight, Brianne Davis and Michael Ironside, brilliant physicist Jim Beale (McKnight) invents the world's first time machine, he quickly finds himself fighting to prevent a takeover from his largest benefactor, Klaus Meisner (Ironside). To keep the rights to his groundbreaking invention, he must journey back in time himself to prove that it works. On his travels he meets a beautiful, mysterious woman, Abby (Davis), yet he believes she may be working with Klaus to gain control of his life's work. What he discovers in the past may not only destroy his reality but also his future. On DVD, Blu-ray Disc from Magnolia Home Entertainment/Magnet Label.
FOREIGN FILMS:
"Mustang
"
(2015 -- Turkey) is a bracing and timely story about vibrant young women living in a world of sexual repression. It's the last day of school in a coastal village in modern-day Turkey, and five orphaned sisters celebrate their summer freedom by innocently frolicking in the surf with some boys. But a stern neighbor reports their supposedly lewd behavior to their grandmother. Fearful that the sisters' marriage chances have been harmed, the grandmother holds them as virtual prisoners in their home and brings in a parade of potential husbands. It falls to the youngest sister, 13-year-old Lale, to engineer the girls' escape from their increasingly oppressive new existence. Academy Award nominee for Best Foreign Language Film. Stars Gunes Sensoy, Nihal G. Koldas and Doga Zeynep Doguslu. On DVD, Blu-ray/DVD Combo from Cohen Media Group.
FOR THE FAMILY:
"Daniel Tiger's Neighborhood: Daniel Goes to the Doctor"
(2016) features nine stories from the hit PBS KIDS series. Preschoolers can climb aboard Trolley and join Daniel Tiger as he goes for a checkup, gets a shot, and helps Mom Tiger when she's not feeling well. $12.99 from PBS Distribution ...
"Against the Wild 2: Survive the Serengeti"
(2016), starring Jeri Ryan, Ella Ballentine, John Paul Ruttan and Ashley Dowds, is a Dove-family approved film about two kids and their dog who must use all their skills to survive in the African bush after a plane crash. From Anchor Bay ...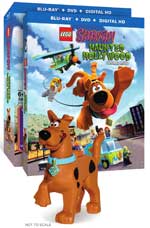 The Scooby-Doo! characters come to life in LEGO form in
"LEGO Scooby-Doo!: Haunted Hollywood"
(2016), a brand new animated film in which the gang heads to the entertainment capital of the world, Hollywood, where they take a tour of the legendary Brickton Studios, a historic Hollywood movie studio. that has fallen onto hard times. Neglected and in disrepair, Brickton, which has lost its luster, now faces threats of closure and an impending sale to greedy developers who want to tear it down. To top it off, the Mystery Inc. gang discovers that the studio's backlot is haunted by the ghost of Boris Karnak, a famous, old-time movie actor who has been making ghostly appearances in the roles he once made famous – including the Headless Horseman, the Mummy and the Zombie. The ghostly sightings have frightened away the cast and crew of Brickton's latest film production, which was the studio's final effort in trying to save the company from going under. Will it be a wrap for Brickton or will Scooby and the gang find a way to help the studio achieve box-office success? On DVD, Blu-ray/DVD Combo from Warner ...
"Bubble Guppies: Fun on the Farm"
(2016) is a new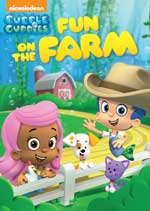 collection that explores the world of farming as the Bubble Guppies meet new animal friends like Bubble Kitty and Spring Chicken, and join in exciting farm events like the Cowgirl Parade. In the five featured episodes, the Bubble Guppies meet new friends that oink, moo and buzz, having tons of farming fun along the way. From Nickelodeon/Paramount ... In
"Alpha and Omega: Dino Digs"
(2015), the sixth installment of the Alpha & Omega franchise, Kate, Humphrey and their three pups are forced to relocate their den, where they discover Amy, a friendly raptor that magically came to life after being uncovered during a big dig. The pups and their forest friends show Amy the wonders of their new world, and must work together and try to stop the diggers from unearthing the dangerous T-Rex before it is too late. From Lionsgate.
SPECIAL INTEREST:


"Bob Hope: Entertaining the Troops!": The legendary Bob Hope, one of the greatest entertainers of the 20th century, was best known for his Christmas specials. Traveling with special guests, he visited U.S. troops in dozens of locations around the world, performing on battleships and battlefields -- and sometimes even accompanied by the sound of fighter jets overhead. His missions were often dangerous, his schedule brutal, yet for thousands of servicemen and women far from home there was no one like Hope for the holidays. This single disc brings together three TV Christmas Specials: a rare, never-before-released 1951 special from The Korean War Era, along with shows from 1970 and 1971 -- two of the most-watched shows in TV history. The specials include Bob's unforgettable monologues, hilarious comedy sketches, classic music performances, and guests Neil Armstrong, Johnny Bench, President Lyndon Johnson, Ursula Andress, Connie Stevens, Lola Falana and many more. Chesterfield Sound Off Time (Airdate: December 23, 1951): This rare, never-before-released special was filmed during the Korean War aboard the aircraft carrier the USS Boxer. Highlights include Hope and Connie Moore crooning "I Wanna Go Home (With You)", the Nicholas Brothers performing their acrobatic style of tap dancing, and Hope, in an extended comedy sketch, taking command of the ship and sailing it on a secret mission. The Bob Hope Christmas Special: Around the World with the USO (Original Airdate: January 15, 1970): Hope and company embark on another Christmas tour to entertain the troops, starting with a send-off from the White House. The 16-day tour then continues through Germany, Italy, Turkey, Thailand, Vietnam, Taiwan, Guam, and on-board the USS Ranger and the USS Sanctuary. The Bob Hope Christmas Special: Around the Globe with the USO (Original Airdate: January 14, 1971): Hope visits U.S. military bases to entertain the troops and bring them Christmas cheer, starting with rehearsals at West Point and with stops in England, Germany, Thailand, Vietnam, Korea, Alaska, and to the USS John F. Kennedy in the Mediterranean, and the USS Sanctuary in the South China Sea. From Time Life.



"I Don't Belong Anywhere: The Cinema of Chantal Akerman": (2015) Documentary explores some of the Belgian filmmaker's 40 plus films, and charts the sites of her peregrinations from Brussels to Tel Aviv, from Paris to New York. An experimental filmmaker and nomad, Chantal Akerman shared with director Marianne Lambert her cinematic trajectory, one that never ceased to interrogate the meaning of her existence. And with her editor and long-time collaborator, Claire Atherton, she examines the origins of her film language and aesthetic stance. The documentary includes excerpts from many films made throughout Akerman's career, including "Jeanne Dielman, 23, Quai Du Commerce, 1080 Bruxelles" (1975), "News from Home" (1976), "The Rendez-vous of Anna and Je, Tu, Il Elle" (1974), "South" (1998), "From the East" (1993), "From the Other Side" (2002), "Down There" (2006), and what would be her last film, "No Home Movie" (2015). From Icarus Films.



"I Know a Woman Like That": (2016) Having reached the age when many people are expected to retire or simply slow down, the remarkable women in this documentary are proof that being a senior citizen is no reason to stop living a full, energetic life. Directed by Emmy Award-winner Elaine Madsen and executive produced by Oscar-nominee Virginia Madsen, this critically acclaimed documentary provides a portrait of women between the ages of 64 and 94 and the extraordinary lives they lead at a time when the world expects women of this generation to be reclining in rocking chairs. Director Elaine Madsen (the mother of actress Virginia Madsen and "Reservoir Dogs" actor Michael Madsen) sits down with more than a dozen women, including Eartha Kitt, Lauren Hutton, Gloria Steinem and Rita Moreno, to reflect on the many challenges they faced while pursuing their dreams. Many of the interviewees, including a competitive water skier in her 90s, writers, artists and businesswomen, proudly proclaim life to be better now than when they were younger. From Virgil Films.


FROM TV TO DVD:
"Beauty & the Beast: Third Season"
(2015) is a four-disc set with all 13 episodes of the last season. As Season Three begins, Cat (Kristin Kreuk) and Vincent (Jay Ryan) are able to focus on their love, finally free from Muirfield, manhunts and beasts.
Formats:
DVD. From CBS/Paramount ...
"The Jim Gaffigan Show Season One"
(2015) is a two-disc
set with 11 episodes. Inspired by Gaffigan's real life, this TV Land series explores one man's struggle to find balance between fatherhood, stand-up comedy and an insatiable appetite. Includes guest appearances by Alec Baldwin, Matthew Broderick, Janeane Garofalo, Jimmy Fallon and others. From Paramount ...
"Manson's Lost Girls"
(2015), starring Jeff Ward, MacKenzie Mauzy, Eden Brolin and Greer Grammer, is a Lifetime original movie based on the chilling crimes of Charles Manson, one of the most infamous criminals of the 20th century. Told through the eyes of real Manson girl Linda Kasabian, this biodrama takes viewers on a month-long journey with the women who were drawn to the sisterhood and communal lifestyle founded by the charismatic Manson. As Manson's dark and twisted preoccupations come to the fore, free love turned into burglary and, ultimately, mass murder. From Lionsgate ...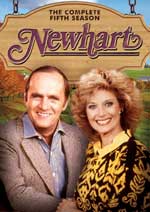 "Newhart: Season Five"
(1986-87) is a three-disc set with all 24 episodes. Dick and his lovely, forever sweater-clad wife Joanna (Mary Frann) are joined as always by their off-kilter crew of friends and colleagues: hilarious handyman George (Tom Poston), yuppie-in-training Michael (Peter Scolari), spoiled and sassy Stephanie (Julia Duffy) and that wacky woodsman Larry (William Sanderson), not to mention his brother Darryl (Tony Papenfuss)... and his other brother Darryl (John Voldstad). From Shout! Factory ...
"Scream: The TV Series Season 1"
(2015) features 10 episodes from MTV's popular teen slasher series adapted from the late Wes Craven's iconic film "Scream." What starts as a YouTube video going viral soon leads to problems for the teenagers of Lakewood and serves as the catalyst for a murder that opens up a window to the town's troubled past. From Anchor Bay.
Check out other May 10-May 16 DVD releases and reviews at OnVideo.
Comments