By Chris Kavan - 05/09/16 at 02:39 AM CT
There was pretty much no contest which films was going to be on top of the box office, the only question was just how big it was going to open. Sure, while it didn't break any opening records, it was still a huge opening and Disney became the fastest studio to hit $1 billion domestically at just 128 days, obliterating the record set by Universal last year at 165 days. It was also the fastest studio to $2 billion in foreign grosses and $3 billion in total grosses - both of which took until June last year for any studio to hit. Year over year, it was also a win as the weekend brought in $230 million up a massive 88% over the same weekend last year.

1) CAPTAIN AMERICA: CIVIL WAR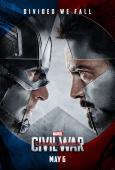 The latest film in Marvel franchise scored the fifth-biggest opening of all time with a massive $181.8 million and the third-largest in the Marvel franchise behind the first Avengers ($207 million) and last year's Age of Ultron ($191 million). While some were predicting a $200 million opening, the fact it didn't hit that milestone on opening weekend shouldn't be seen as a disappointment. In fact, in terms of the Marvel films, the Captain America series has seen the best film-to-film increase out of any of them (though they may soon add so many characters, that point may be moot). In any case, with the global total already at $678 million. The long-term prospects are good as the film has a stellar 91% rating on Rotten Tomatoes and earned an "A" Cinemascore from audiences. That audience was 61% male and 57% over 25. It earned about $16 million of its total from IMAX screens. The praise from critics and audience should mean Civil War will have a good run - likely until another superhero film (X-Men: Apocalypse) drops at the end of the month. All told, Civil War is looking at around a $500 million run with over $1 billion worldwide without any issues.
2)
THE JUNGLE BOOK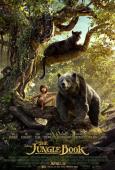 As stated, at this point Disney is only hurting itself at the box office as the popular live-action Jungle Book took a 50% hit from last weekend, dropping to second place with $21.8 million. That puts the film at just under $285 million with $300 million probably if not by next week, certainly the week after. It also moved up to third place on the worldwide charts for 2016, as it now stands at $776 million on the global tally. I don't think even Disney had any idea how popular The Jungle Book would play with audiences. If it had, I have a feeling they would have shifted their schedule a bit to take advantage and maybe not have so much crammed at audiences at the same time. Oh well, Disney comes out a winner either way.
3)
MOTHER'S DAY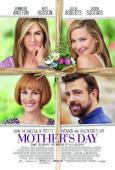 I guess it's a pretty good guess that a movie titled Mother's Day would play well over Mother's Day weekend. Even so, Garry Marshall has to be feeling slightly better after a lackluster opening. Mother's Day had a 7.6% increase over its opening weekend and jumped from 4th to 3rd place with a $9 million weekend. That puts the film at $20.7 million. While I am sure this bump will be short-lived, at least the film isn't going to be a complete miss. It's not likely to be a highlight for any of the actors involved, but at least they can avoid being a blemish as well.
4)
THE HUNTSMAN: WINTER'S WAR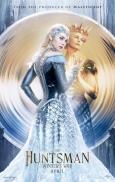 Certainly suffering the most out of the top five films, the direct competition from Civil War dropped Winter's War like a rock. The film lost nearly 63% of its audience and dropped from 2nd down to 4th place. The film could only muster up a $3.5 million, which gives the film a new total of $40.3 million. It's now looking like $50 million is the best-case scenario for the action fantasy and on a $115 million budget, even with foreign totals taken into account, this one may struggle to earn its budget and advertising fees back.
5)
KEANU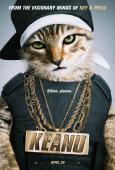 Rounding out the top five, the comedy Keanu also suffered a major blow, as it took a massive 67.4% hit over its opening weekend, earning just $3.08 million. That gives the film a total of $15.1 million. The big drop likely means the gangsta kitten only has about a week or two left in the tank before it makes a hasty exit from theaters, so if you're inclined, catch it now or wait to watch it at home, I don't really think it matters much at this point.
Outside the top five: The other big news of the week is that Disney's other, other film at the box office, Zootopia, crossed the $325 million mark. Adding $2.67 million, Zootopia now has $327.6 million. That also means the animated film officially passed Batman v Superman: Dawn of Justice ($325.2 million) as the second-highest grossing film of the year (Deadpool still is tops at $362.1 million). The victory will be short-lived as Civil War should quickly move up the ranks and toppled all three films with ease.
Next week Civil War should have no problem keeping its grip on the top spot at the box office as the only competition is the horror film The Darkness and the financial drama Money Monster that, despite having George Clooney, Julia Roberts and Gus Fring (sorry, Giancarlo Esposito) won't be enough to topple the superheroes.
Comments