By Chris Kavan - 05/01/16 at 08:12 PM CT
With no new wide release films able to top the $10 million mark, The Jungle Book had no problem with keeping its box office crown for the third straight weekend. One could consider this the calm before the storm, as next week Captain America: Civil War will definitely knock The Jungle Book from its perch (perhaps in record fashion - but we'll wait on that). In any case, it was a somewhat uneventful weekend as I think audiences are holding their pent-up demand for Civil War.

1) THE JUNGLE BOOK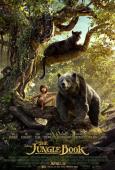 The Jungle Book had little trouble in retaining its position at the top of the box office. It took in $42.4 million - or more than the rest of top five movies combined - and dropped a mere 31% in the process. That is also the seventh-best third weekend on record. That was enough for the film to cross the $250 mark, as it now stands at $252.1 million. It will have no trouble joining the $300 million club before it exits theaters, even with Captain America breathing down its neck. It also jumped in to the top 100 films of all time on the international front, where it now has a $684.7 million total. It seems like Disney is content to only hurt themselves this year. First Zootopia took its biggest hit from The Jungle Book and now Captain America is poised to do the same. In fact, with the upcoming slate of Disney films (Alice in Wonderland, Finding Dory, The BFG) this may become a trend for the summer movie season. It also means that Disney could wind up dominating pretty much every other studio - but we'll see how that shapes up in the months ahead.
2)
THE HUNTSMAN: WINTER'S WAR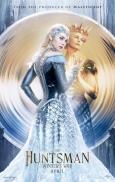 Coming out just ahead of Keanu in the box office race, The Huntsman: Winter's War tumbled nearly 52% from its lackluster opening weekend but managed to hold on to the second-place spot with $9.39 million. That brings its total up to about $34 million, but it still looks pretty grim next to its $115 million price tag. The film will likely stall out in the $50 million range, but luckily it is doing better on the international front where it has earned $131 million and counting. It's going to need each and every one of those foreign tickets if it hopes to break even as I believe it will fade rather quickly on the domestic front.
3)
KEANU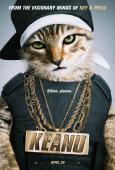 Well, the cat's out of the bag... I'm not kitten around... meow hear me, right? Keanu was far from purr-fect (okay, that's the last of the cat puns, I promise) but opened to a decent $9.35 million and may even overtake Huntsman when the final numbers are released. The Keegan-Michael Key and Jordan Peele-led comedy scored a decent "B" Cinemascore from an audience that was 53% male and 71% over 25. The long-term prospects indicate the film should wind up about doubling its $15 million budget. While I'm sure the studio would have liked to have more (as I'm guessing the marketing budget on this was somewhat high too) for an action comedy centered on a cute gangsta kitten, I suppose the result is good enough.
4)
MOTHER'S DAY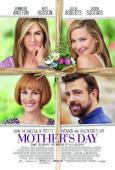 Director Garry Marshall third film in the holiday theme (following Valentine's Day and New Year's Eve) was largely a miss - though we'll see if the upcoming holiday does indeed give it a bump. As it stands, the opening weekend for Mother's Day was a lackluster $8.3 million. That's far below the $56.2 million of Valentine's Day and below the $13 million opening of New Year's Even. Given it's the only movie targeting women, it could have decent legs and the audience did award it a "B" Cinemascore as well (certainly treating it better than critics, as it sits at a measly 8% on Rotten Tomatoes). Still, this will likely struggle to hit $25 million unless it can reel in that audience, but I'm not holding out much hope for this having a long theatrical run.
5)
BARBERSHOP: THE NEXT CUT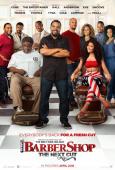 Rounding out the top five, Ice Cube and crew earned another $6.1 million for Barbershop: The Next Cut. The film dipped about 42% from last weekend and the film's total now stands at $44.7 million. It will cross the $50 million mark but will fall well short of the $65 million of Barbershop 2. One has to consider this a solid result for a franchise sequel set so long after the last film. It's usually a death knell (see Anchorman 2, Zoolander 2 and so many others that tried and failed to capture the spirit of the original) but in this case the results aren't so bad after all.
Outside the top 5: The animated Ratchet & Clank pretty much lived up to my "missed the boat" predictions as the once-popular video game franchise could only muster up an anemic $4.8 million (seventh place) opening. Call it the curse of the video game movies (hopefully Warcraft can finally break that curse) but this is looking like it will struggle to clear even $10 million on the domestic front.
The Green Room expanded to 470 theaters (up from 30 last weekend) and though it rose over 386% and jumped from 24th to 12th place, it's per-theater average of $2,043 is a bit disappointing given its great numbers last weekend. It added $970,000 for a new total of $1.35 million.
In milestone news, Batman v Superman: Dawn of Justice crossed the $325 million mark with a $3.8 million (9th place) weekend and a new $325.1 million total. That looks good, but I'm betting both Zootopia and The Jungle Book will eclipse it before too long.
Next week all eyes will be on Captain America: Civil War (I pre-ordered my tickets today!) - and that's mainly because it's going to be the only new wide-release film on Mother's Day weekend. So, bring your mom, because nothing says I love you like watching a bunch of strong, muscular men in funny costumes beat the crap out of each other.
Comments