By Chris Kavan - 03/17/16 at 11:49 AM CT
March keeps marching on and thus far Zootopia has been the big story as the Disney animated film has dominated the month. Some contenders have tried to step up, but to no avail. This weekend brings us the next film in the Divergent series as well as another uplifting film targeting the Christian crowd. While the Divergent film is probably the biggest threat to its box office crown yet, Zootopia still has a very good chance of weathering the storm and coming out on top yet again.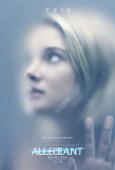 THE DIVERGENT SERIES: ALLEGIANT
I have seen the first two films in the Divergent series and while they are serviceable YA fare, it always felt to me like a pale imitation of The Hunger Games. And just like that series, they are stretching out the Divergent movies as far as they can - with Ascendant coming out next year to end things. As it stands, Shailene Woodley, Theo James, Naomi Watts, Zoë Kravitz, Ansel Elgort, Miles Teller, Daniel Dae Kim, Maggie Q and Octavia Spencer are all back with Jeff Daniels joining the cast as the mysterious leader outside the walls. It turns out Chicago is a testing ground - and Tris seems to be the only success story - but what this means for her and the people left inside will push them all to their limits. I think at this point this series is pretty much a fan affair. It doesn't have the impact of The Hunger Games nor the popularity. That is why this movie is going to do OK, but I doubt it will break any records and will most likely wind up a bit lower than the $130 million the sequel brought in - we'll see how the opening compares to the $52 and $54 million the first two films opened with. The law of diminishing returns suggests a $100 million or so total, but it all depends on how hungry the fans turn out to be for this third film.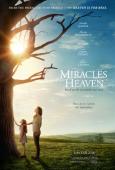 MIRACLE FROM HEAVEN
We have already been gifted with Risen and The Young Messiah (one which had a decent return, the other did not) and I thought both were a step above the more banal religious offerings we usually get. But Miracles from Heaven is the exact kind of treacly pap that is designed to target the crowds that eat up fare like God's Not Dead and War Room. Who knows? Maybe Miracles from Heaven will be decent - Jennifer Garner, Queen Latifah, John Carroll Lynch and the young Kylie Rogers (who was really good in The Whispers) might make this a step above those other films... but I highly doubt it. Christian audiences can be very supportive - but they can also be very fickle. The success or failure of this one is going to come down to whether this particular audience knows or cares about the movie. If they don't - this is going to wind up in theaters for a couple weeks before heading out. We'll see if in needs a miracle to place in the top 10.
That's the ticket for this weekend. We'll see if Zootopia can hold of Allegiant to come out on top for one more weekend. I'll be back on Sunday with the results.
Comments