By Chris Kavan - 03/14/16 at 03:44 AM CT
The animals have spoken... again and Zootopia had no problem holding off all the newcomers to once again claim the top spot at the box office. In fact, the competition wasn't even that spectacular with only one out of the four new films even able to break in to the top five. The out-of-left field 10 Cloverfield Lane was the only real winner among the new films while The Brothers Grimsby was the biggest loser when it came to the box office receipts. All told a disappointing weekend for most of the newcomers, but a decent weekend overall for Hollywood.

1) ZOOTOPIA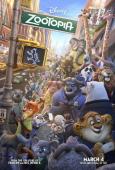 After a record-setting opening last weekend, Disney's Zootopia showed little signs of slowing down in its sophomore appearance. Dipping 33.4% compared to its opening, Zootopia brought in another $50 million to give the film a new total of $142.6 million. That hold is right in line with Wreck-It Ralph and better than the second weekend of Ice Age (35% drop), The Lorax and Monsters vs. Aliens (both took a 45% hit). If it follows the same pattern as Wreck-It Ralph, a total in the $280 million range is all but guaranteed and, if it does even better, $300 million isn't out of the picture. The fact it has little in the way of competition from families is going to be the biggest factor. It does have Batman v. Superman to worry about but, really, the live-action Jungle Book in April is going to be its biggest direct competition and it has over a month before that hits. Audiences - both adults and children - have really embraced this one and I think that repeat and curious viewers both factor in to its success. I have a feeling this one is going to be sticking around the top five for many weeks to come.
2)
10 CLOVERFIELD LANE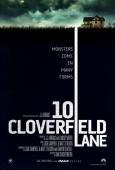 The movie may have been a surprise gift from director
Dan Trachtenberg and producer J.J. Abrams but this something-of-a-sequel to Cloverfield hit the right buzzy mark and brought in a decent audience to boot. Originally called simply The Cellar, 10 Cloverfield Lane is mainly a drama/mystery following Howard (John Goodman) a man with his own underground shelter as he rescues Michelle (Mary Elizabeth Winstead) from a car crash and along with Emmett (John Gallagher Jr.), keeps them in his shelter/prison as he is adamant some kind of chemical attack has left the world above a dangerous place. All that mystery surrounding it led to some good reviews and a nice opening with a $25.2 million debut. That is almost the exact same debut that M. Night Shyamalan's The Visit opened with ($25.4 million) and should it play like that film, it's eyeing a $68 million total. The audience was mostly male (61%) and older (68% over 25) and they gave it a "B-" Cinemascore - which is still on the good side for a horror-esque title.While I didn't get to see this one yet, out of the new movies this year, this is on my must-see list - and I will avoid any and all spoilers, even if the film only has a tenuous link to the original Cloverfield.
3)
DEADPOOL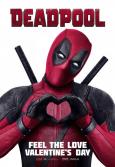 The R-rated anti-hero that could remained in the third place spot for a second straight weekend. The Ryan Reynolds smash hit added another $10.8 million to its total (a drop of 35.4% over last weekend) and crossed the $325 million mark with a new total of $328 million. In the process it passed Iron Man and is a scant $5.1 million away from surpassing Guardians of the Galaxy to move up to 9th place on the all-time superhero list (7th best among Marvel films). It is also only trailing Spider-Man ($403 million) as the biggest non-sequel among comic book adaptations. Worldwide it has hit a whopping $708.1 million - a great achievement for any film, let alone one dealing with an R-rating and lack of 3D to bolster those numbers. The film is still going strong and I expect it to cruise handily across the $350 million mark with $375 still within reach.
4)
LONDON HAS FALLEN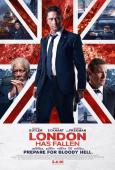 London Has Fallen had a slightly better hold than the original Olympus Has Fallen, but is still trailing the first film by a wide margin. Down 51% from opening weekend (Olympus dipped 53%) the action film brought in $10.66 million for a new total of $38.85 million. That is less than the $54 million 10-day total for Olympus and the $50 million 10-day total for White House Down. Still, the lightly budgeted $60 million sequel should still be able to make money with the foreign grosses factored in, but we'll see if those numbers are enough to greenlight another terrorist adventure with the president and his number on bodyguard. I expect this to maybe reach its $60 million budget, but it probably won't go much higher domestically.
4)
WHISKEY TANGO FOXTROT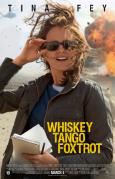 The Tina Fey wartime comedy didn't catch fire with audiences opening weekend, but it had a comparatively decent hold. In the second weekend, Whiskey Tango Foxtrot dipped 38.3% and brought in $4.6 million. Still, that means the film only stands at $14.5 million - less than half its $35 million budget - and the best case scenario at this point is looking like $25 million. If it hopes to make bank, Fey better hope international audiences throw her a little love.
Outside the top five: There were three other wide-release debuts and the results ranged from okay to downright terrible. Up first the film that opened in the least amount of theaters among the newcomers has the second-best debut. The Perfect Match drew a $4.15 million debut (6th place) in just 925 theater and the third-best per-theater average (after Zootopia and 10 Cloverfield Lane) among the top 12 films with a $4,486 per-theater average. It's still the lowest opening for director Bille Woodruff' (Honey, Addicted) but considering the muted release and mixed reviews, the result is probably about the best that could have happened.
Coming in 7th place was the debut of The Young Messiah with a $3.4 million opening. That wasn't anywhere near the ballpark of Risen (which opened to $11.8 million) and it seems the life of a young Christ isn't as interesting as delving into the mystery of the missing body of Christ. The $18.5 million-budgeted film is probably going to stall out under the $10 million mark unless Easter audiences are willing to give this one another shot.
Finally, The Brothers Grimsby, the comedy starring Sacha Baron Cohen and Mark Strong, had to settle for 8th place with a very grim $3.15 million opening. Despite a desperate marketing campaign (some involving Donald Trump and AIDS) this generic comedy/crime caper never hit the mark, and the deluge of negative reviews couldn't have helped things. As it stands, it's the worst opening by far for Cohen and will end up his worst film overall by a large margin. I expect this one to exit quickly from theaters.
Next week brings us the final film in The Divergent Series: Allegiant as well as another religious-based film, Miracles from Heaven. We'll see how these two manage against Zootopia.
Comments