By Chris Kavan - 03/10/16 at 12:48 PM CT
This year has really gotten off to a great start thanks to the one-two punch of Deadpool and Zootopia. Both films made waves and broke records when they opened. Now we have four new challengers looking to knock the current Disney animation champ off its perch, though I fear they are facing an uphill battle against the well-received film. We have one horror spinoff/sequel, an action comedy a religious drama and a romantic comedy. I think two of the films have a better shot, but I don't know if any will be able to top Zootopia.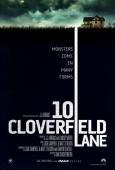 10 Cloverfield Lane
Soon after the original Cloverfield came out, rumors of a planned sequel ran rampant. But this spinoff sequel to the found-footage monster movies kind of came out of nowhere. Unlike the original this is a much different film. It's more of a mystery than anything else. John Goodman plays Howard, a man with a shelter who rescues Michelle (Mary Elizabeth Winstead) from a car crash and houses her in his bunker. Along with Emmett (John Gallagher Jr.) the three are holed up as Howard is convinced a deadly chemical attack has left the topside world a danger - one he is willing to protect against, even if it means keeping people against their will. Thus 10 Cloverfield land is really a three-person drama, played out in a claustrophobic setting. I admit, the first time I saw the setup, I was underwhelmed, but the more I learned the more intrigued I became. Now I'm still not certain this is going to be a good movie, but I'm willing to give it a shot. My hope is that Goodman and Winstead can play well off each other and there is some payoff in terms of just what terribleness is affecting the world.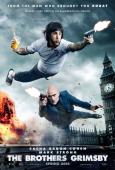 THE BROTHERS GRIMSBY
Sacha Baron Cohen has given us a bevy of memorable (and grating on the nerves) characters - Borat, Bruno, Ali G, The Dictator and now, a soccer hooligan, Nobby. The man of a few dozen faces brings us The Brothers Grimsby - the other brother is a secret agent - long estranged, and the perfect time for a family reunion is, of course, when the mission his brother is on spells danger for the entire world. Mark Strong plays said brother while Rebel Wilson plays Nobby's wife while Isla Fisher, Penélope Cruz, Scott Adkins and Rory Keenan are also along for this ride. Depending on your tolerance for Cohen, this could be a winner. It doesn't feel quite as polarizing as his previous films and actually seems like it would be quite a bit of fun. Granted, it also looks like it's quite a bit of stupid as well. It all depends on how it connects with audiences - but it has an above-average chance of doing well.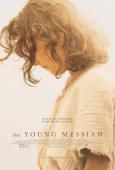 THE YOUNG MESSIAH
We have already has one religions drama this year in the form of Risen, this week brings us a second in The Young Messiah. The film explores the seven-year-old life of Jesus Christ as his family flees Egypt following an edict by King Herod calling for the death of all the children. The family escapes, but raises questions about his life - questions his parents Joseph and Mary aren't ready to answer. With the death of Herod, the family decides to return to Nazareth, unaware that Herod's son is all too keen on following in the footsteps of his father. The film doesn't have very big names - Sean Bean, David Bradley, Christian McKay are some of the bigger names while relative newcomer Adam Greaves-Neal takes on the role of the young Jesus. I'm sure the same audience who supported Risen will probably go out to this one. Once again, in the face of tripe like God's Not Dead I think this looks like a much better product, but religious films (for the most part) are a hard sell to general audiences. Anyway, the big questions I think is how it opens compared to Risen, and whether either one is going to stick around until Easter.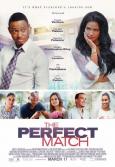 THE PERFECT MATCH
Opening in just over 900 theaters, The Perfect Match moves from a limited release to a wide-release film. The romantic comedy follows a playboy who meets his match and decides his usual casual affair is time to become something more. Terrence Jenkins, Paula Patton, Kali Hawk, Brandy Norwood, Cassie Ventura and Donald Faison star in the film. Much like Think Like a Man or Best Man Holiday and such - this is targeting a specifice audience. Based on the number of theaters and the scope of the audience, I have a feeling this isn't going to be making the greatest impact in theaters.
I'll see you back on Sunday with the results - until then, happy watching.
Comments