New on DVD and Blu-ray Week of January 19-25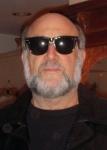 By Harley Lond - 01/19/16 at 04:03 AM CT
THIS WEEK'S THEATRICAL RELEASES:

"Straight Outta Compton" tells the true story of how five young cultural rebels -- armed only with their lyrics, swagger, bravado and raw talent -- stood up to the powers-that-be and formed the "world's most dangerous music group," N.W.A., along the way igniting a musical and social revolution. The five young men from Compton took the slang of the streets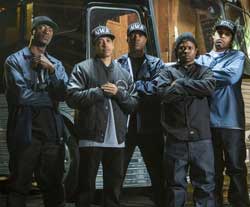 and the reality of police and economic oppression and created "gangsta" rap, telling the truth of what it was like to be young and disfranchised in urban ghettos. The film, directed by F. Gary Gray, is an important cultural document, filled with fine acting and great musical performances. The Unrated Director's Cut includes 20 additional minutes. Extras for Straight Outta Compton
include "N.W.A. The Origins," in which Dr. Dre, Ice Cube, DJ Yella, and many others talk about N.W.A.'s start in the 80s and how it all began; "Impact," an exploration of the impact of N.W.A. and their breakout album; "The Streets: Filming in Compton" featurette; "N.W.A Performs in Detroit"; commentary with director-producer F. Gary Gray; and more. From Universal.

Also due this week: "The Diary of a Teenage Girl
," a delightful and refreshingly honest account of one girl's sexual and artistic awakening set against the backdrop of 1976 San Francisco, where the fading hippie movement met the dawn of punk rock. Minnie Goetze (Bel Powley) longs for love, acceptance and a sense of purpose in the world, and to that end she begins a complex love affair with her mother's (Kristen Wiig) boyfriend (Alexander Skarsgard). Based on the graphic novel "The Diary of a Teenage Girl: An Account in Words and Pictures" by Phoebe Gloeckner. From Sony ... Director Nancy Meyers' "The Intern
" is an enjoyable if not earthshaking comedy about a 70-year-old widower (Robert De Niro) who tires of his retirement and attempts to re-enter the business world by becoming an intern at an online fashion site founded and run by a twentysomething whiz kid (Anne Hathaway). The predictable script has just the right amount of culture clash and romance (no, not between De Niro and Hathaway) to keep your attention. From Warner ... And, lastly, there's "Everest
," a snowbound adventure about two different expeditions that tried to make it to the summit of Mt. Everest in 1996. Stars Jake Gyllenhaal, Keira Knightley, Jason Clarke, Josh Brolin, John Hawkes, Robin Wright, Michael Kelly, Sam Worthington and Emily Watson. From Universal.


THIS WEEK'S BEST BETS:

The Coen brothers' 2013 hit "Inside Llewyn Davis
" gets The Criterion Collection treeatment this week and what a splendid release it is. Their film -- about a singer barely eking out a living on the peripheries of the flourishing Greenwich Village folk scene of the early sixties -- captured the angst and excitement of an era whose protagonists would forever change the world, both culturally and politically. Not so for Llewyn Davis (played by Oscar Isaac in his breakout performance) an irascible, rude, and self-defeating folkie whose career is going nowhere. With no place to live, he sleeps on the couches of friends and patrons, making a circular odyssey through an unforgiving wintry New York cityscape that is realized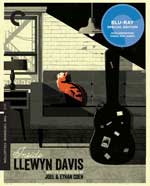 with poignant humor and the occasional surreal touch -- including the appearance and disappearance of a cat Davis "babysits." Davis -- no matter how hard he tries -- just doesn't make the right decisions, and he's left behind as the times pass him by. This director-approved special edition boasts a new 4K digital transfer, with 5.1 surround DTS-HD Master Audio soundtrack on the Blu-ray, and features new audio commentary with writers Robert Christgau, David Hajdu, and Sean Wilentz. Other extras include "The First Hundred Feet, the Last Hundred Feet," a new conversation between filmmaker Guillermo del Toro and directors Joel and Ethan Coen about the evolution of their approach, from "Blood Simple" to "Inside Llewyn Davis"; "Inside Inside Llewyn Davis," a 45-minute 2013 documentary; "Another Place, Another Time" (2014), a 101-minute film documenting an "Inside Llewyn Davis" tribute concert, featuring Joan Baez, Mumford & Sons, Punch Brothers, Gillian Welch, Jack White, and others; a new piece about Dave Van Ronk (on whom "Inside Llewyn Davis" was roughly modeled) and the Greenwich Village folk scene of the early sixties, featuring music writer and historian Elijah Wald; and "Sunday," a short 1961 documentary by Dan Drasin about the riots that took place in Washington Square Park after folk musicians were prevented from gathering and playing there. Stupendous.

Due January 25 is a high definition, digitally restored edition of "Kansas City Confidential
" (1952), a Film Noir classic from the tail end of the Noir era. An ex-con trying to go straight is framed for a million dollar armored car robbery and must go to Mexico in order to unmask the real culprits. Ex-con Joe Rolfe (John Payne) is on the road to rehabilitation. Framed for a $1 million robbery, he gets off for lack of evidence ... but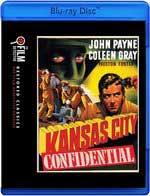 with his face plastered in the headlines and still hurting from a brutal beating in police custody, he's already lost all that he's doggedly worked to achieve. Embittered and with steely determination, he sets out to track down the real criminals and render his own justice. Clues trail over the border to a Mexican fishing resort, and straight into the path of an inconvenient beauty (Coleen Gray). The seductress' ties soon pit Rolfe -- who has nothing left to lose -- against a crooked ex-cop (Preston S. Foster) and some of the ugliest, most-menacing thugs in the cinematic underworld, portrayed by Lee Van Cleef, Neville Brand and Jack Elam (all extremely well known to classic film fans as villains, henchmen, gangsters and tough guys). Director Phil Karlson worked with an array of Hollywood's biggest talent -- including Abbott & Costello, Marilyn Monroe, Dean Martin, Elvis Presley, Elke Sommer and Sharon Tate -- and helmed the mega box-office hit "Walking Tall" (1973). But it was his raw, unflinching filmmaking about disagreeable truths -- punctuated by exaggerated and shadowy cinematography -- that left his most indelible mark. From The Film Detective.


BUZZIN' THE 'B'S:

In "The Condemned 2
" (2015), starring Randy Orton, Eric Roberts, Wes Studi and Steven Michael Quezada, bounty hunter Will Tanner (Orton) fails in his mission to capture the leader of a deadly gambling ring (Studi) and becomes the hunted -- a human target in a game that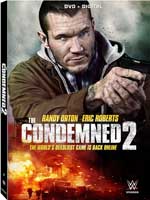 forces contestants to kill or be killed. As high rollers bet on who will survive, Will, his father (Roberts), and their fellow teammates wage an all-out war against the deadly game's wicked mastermind (Quezada). On DVD, Blu-ray Disc from Lionsgate ... In "A Girl Like Her
" (2015), starring Hunter King, Lexi Ainsworth and Jimmy Bennett, a high school girl enlists the help of her male best friend in order to document the relentless harassment she's received from her former girlfriend, one of South Brookdale High School's most popular students. The investigation captures disturbing video of the bully's troubling family issues that are at the root of her bullying behavior. From Cinedigm ... "The Guardian
"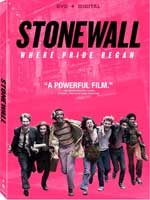 "Stonewall
" (2015), directed by Roland Emmerich and starring Jeremy Irvine, Jonny Beauchamp, Joey King, Caleb Landry Jones, Matt Craven, Jonathan Rhys Meyers and Ron Perlman, llows the groundbreaking events that led to the 1969 riots at the Stonewall Inn in New York City and the birth of the modern Gay Rights movement. From Lionsgate.


ON THE INDIE FRONT
"Learning to Drive
" (2015), starring Patricia Clarkson, Ben Kingsley, Jake Weber, Sarita Choudhury and Grace Gummer, is a coming of (middle) age comedy about a mismatched pair who help each other overcome life's road blocks. Wendy (Clarkson) is a fiery Manhattan author whose husband has just left her for another woman; Darwan (Kingsley) is a soft-spoken taxi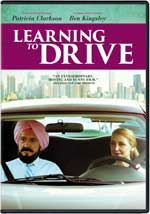 driver from India on the verge of an arranged marriage. As Wendy sets out to reclaim her independence, she runs into a barrier common to many lifelong New Yorkers: she's never learned to drive. When Wendy hires Darwan to teach her, her unraveling life and his calm restraint seem like an awkward fit. But as he shows her how to take control of the wheel, and she coaches him on how to impress a woman, their unlikely friendship awakens them to the joy, humor, and love in starting life anew. From Broad Green Pictures Home Entertainment ... A teenager in the underground scene of early-nineties Paris forms a DJ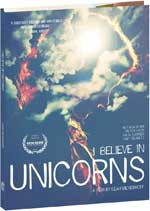 collective with his friends and together they plunge into the nightlife of sex, drugs, and endless music in "Eden
" (2015), starring Felix De Givry, Pauline Etienne, Vincent Macaigne and Greta Gerwig. From Broad Green Pictures Home Entertainment ... In "I Believe in Unicorns
" (2014), starring Natalia Dyer, Peter Vack, Julia Garner and Amy Seimet, Davina (Dyer) is an imaginative and strong-willed teenage girl who often escapes into a beautifully twisted fantasy life. Having grown up quickly as the sole caretaker of her disabled mother, she looks for salvation in a new relationship with an older boy (Vack), and is swept into a whirlwind of romance and adventure. But the enchantment of her new relationship quickly fades when the boy's volatile side begins to emerge. An acclaimed coming-of-age drama from Student Academy Award nominated director Leah Meyerhoff that takes audiences on a road trip through the stunning and complex landscape of troubled young love. From IndiPix Films.


FOREIGN FILMS:
"The Cut
" (2014 -- Germany) follows the journey of one father's search through the Ottoman Empire for his two daughters after they are separated during the 1915 Armenian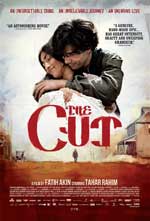 Genocide. Forced from his home in Mardin, Nazareth gets word that his daughters may still be alive and he travels the globe in search for them. His odyssey takes him from the Mesopotamian deserts to Havana and finally to the barren prairies of North Dakota. Final chapter of director Fatih Akin's "Love, Death And Devil" trilogy that began with "Head-On" and "The Edge of Heaven". In Armenian with English subtitles. From Strand Releasing ... The comedy "Samba
" (2014 - Belgium) chronicles an undocumented kitchen worker battling deportation from his adopted home in Paris. When Samba (Omar Sy) is suddenly ordered to leave France, he enlists the help of Alice (Charlotte Gainsbourg), an emotionally vulnerable immigration advocate with little experience but plenty of heart. As the immigrant aspiring chef and the burned-out corporate executive tentatively explore an unexpected bond, they inspire each other to reinvent themselves. Extras: "Making of Samba featurette. From Broad Green Pictures Home Entertainment.


FOR THE FAMILY:
"Jem and the Holograms
" (2015), starring Aubrey Peeples, Stefanie Scott, Aurora Perrineau, Hayley Kiyoko, Molly Ringwald and Juliette Lewis, is a live-action reboot of Hasbro's 1980s animated TV series. Small-town girl Jerrica (Aubrey Peeples) lives an unexceptional life ... until she takes on a secret identity inspired by her music. She becomes Jem: the bold, stunning and absolutely fearless global superstar. But when it seems that she may lose touch with the things that really matter, Jerrica and her band of sisters begin a one-in-a-million journey, discovering that some talents are too special to keep hidden. On DVD, Blu-ray/DVD Combo from Universal.


SPECIAL INTEREST:

Due January 22 is "Turn It Up!" (2015), an exploration and celebration of the electric guitar and the people who fall under its spell. Narrated by actor-musician Kevin Bacon, the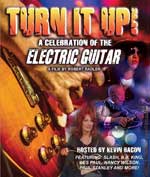 film features interviews with an array of guitar royalty: the late Les Paul and B.B. King (in one of his final interviews), Slash, Robby Krieger, Paul Stanley, Steve Lukather, Nancy Wilson, Jeff "Skunk" Baxter, Albert Lee, Ana Popovic, Jerry Cantrell, Steve Howe, John 5 and many others. The documentary honors the beloved electrified six-string and recognizes the rich bond between musician and instrument, and the pilgrimage to find the ultimate guitar and perfect tone. From the mouths of those who invent them, build them, sell them, collect them, and those who make them sing, the film reveals the deep cultural love affair of the world's most popular instrument, and explores its past, present, and future. On Two-disc DVD and two-disc Blu-ray. From 71st Street Entertainment.


FROM TV TO DVD:

"Little House on the Prairie: Season 8 Deluxe Remastered Edition" (1981-82) is a six-disc set with all 22 episodes, remastered and uncut. The eighth season of the TV series based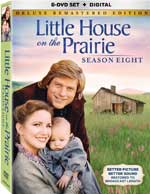 on the beloved Laura Ingalls book series follows the Olesons' adoption of Nancy; Charles and Mr. Edwards as they search for answers after the death of Mr. Edwards's son; the Wilders and Ingalls snowed in at Christmas; Almanzo's stroke and the birth of baby Rose; and Charles's faith as he pleads for his adopted son's life. From Lionsgate ... "The Saint: Seasons 3 & 4" (1964-65) is a nine-disc set with all 32 episodes. Modern-day Robin Hood. Wealthy man of mystery. Debonair rogue. Call Simon Templar what you will, but never cross The Saint. A timeless figure of adventure since his creation by Leslie Charteris in 1928, The Saint has thrilled adventure aficionados with his exploits in a variety of media, including novels, movies, and radio: but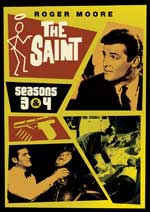 nowhere was the dashing Mr. Templar more indelibly realized than in his 1960s television series, starring the perfectly cast Roger Moore in the title role. Simon Templar's adventures continue in Season Three and Four, building on the charm and thrills established by the series' early days. Presenting early appearances for such actors as Burt Kwouk ("The Pink Panther" films), Carol Cleveland ("Monty Python's Flying Circus"), and the great Donald Sutherland, and with the inimitable Moore as our guide to adventure, these two seasons of "The Saint" represent some of the best this classic series had to offer. Fom Timeless Media ... "Sisters: Season Three" (1992-93) is a six-disc set with all 24 episodes. Follows the lives and loves of four close, but very different, sisters of the Reed family living in Winnetka, Illinois. Alex (Swoosie Kurtz), the oldest, is a wealthy, slightly snobish, WASP wife of a plastic surgeon. Teddy (Sela Ward) is a free-spirited, artist/drifter seeking to find her place in life. Georgie (Patricia Kalember) is a typical suburban housewife trying to keep the family together. Frankie (Julianne Phillips), the youngest, is an over-achieving, businesswoman trying to make it big in the world. Season Three finds Georgie experiencing a horrible accident and giving birth, and Teddy finding new success as a clothing designer. Frankie contends with new challenges in her marriage to Mitch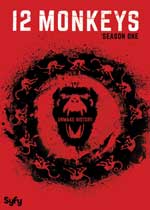 (Ed Marinaro). And a shocking diagnosis for Alex leads to her finding stris a four-disc set with 19 episodes. Welcome to one of America's last frontiers: the wild swamplands of Southern Louisiana, a place whose history stretches back to the 17th century. In this season, the swamp hunters fight massive alligators and Mother Nature, and journey into previously unknown, hostile areas of the swamp. From Lionsgate ... "12 Monkeys: Season One" (2015) is a three-disc set with all 13 episodes of the series based on Terry Gilliam's classic 1995 sci-fi thriller starring Bruce Willis. Utilizing a dangerous and untested method of time travel, a man from the post-apocalyptic future, James Cole (Aaron Stanford) travels to the present day on a mission to locate and eradicate the source of a deadly plague that will decimate the human race. But as he and virologist, Dr. Cassandra Railly (Amanda Schull), track the mysterious cult behind the outbreak, the "Army of the 12 Monkeys," the effects of time travel threaten to destroy humanity's last hope. On DVD, Blu-ray Disc from Universal.


Check out other January 19-25 DVD releases and reviews at OnVideo.