New on DVD and Blu-ray Week of December 22-December 28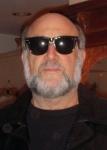 By Harley Lond - 12/22/15 at 03:07 AM CT
Hollywood pretty much shuts down between Christmas and the New Year, and since the studios still rule the DVD and Blu-ray worlds, the new releases are few and far between. From the big screen this week is "War Room," about the trials and tribulations of a seemingly perfect family who look to fix their problems with the help of Miss Clara, an older, wiser woman and her faith; and "Pan," a prequel to "Peter Pan" starring Hugh Jackman, Garrett Hedlund, Rooney Mara, Levi Miller and Amanda Seyfried. Not the most exciting update of all time, but hopefully War Room
and Pan
will be enough to tide you over for the time being.


BUZZIN' THE 'B'S:

Scream Factory has on hand a Blu-ray edition of one of the 1960s best cult horror classics, "The Brain That Wouldn't Die
" (1962), starring Herb Evers, Virginia Leith and Leslie Daniel -- in a new high definition (1080p) transfer from the negative, restored to its uncut version (1.66:1). When Dr. Bill Cortner loses his sweetheart, Jan, in a car accident, he refuses to give up hope for her life. Scooping up her decapitated head, he brings it back to the lab for resuscitation. But keeping her head alive is one thing -- finding her a new body is quite another. So while the mad doctor is out looking for spare parts, she's stuck at home going out of her mind -- literally. And nothing will stop her from getting revenge on the man who is keeping her as a trophy girlfriend ... In "Dragon Blade
" (2015), starring Jackie Chan, John Cusack and Adrien Brody, when corrupt Roman leader Tiberius (Brody) arrives with a giant army to claim the Silk Road in China, Huo An (Chan) and his group of trained warriors teams up with an elite legion of defected Roman soldiers, led by General Lucius (Cusack), to maintain the delicate balance of power in the region. To protect his country and his new friends, Huo An gathers the warriors of thirty-six ethnic nations together to fight Tiberius in an incredible, epic battle. From Lionsgate ... In "Nasty Baby
" (2015 -- Canada), starring Sebastian Silva, Kristen Wiig, Tunde Adebimpe and Alia Shawkat, a Brooklyn-based artist (Silva), his boyfriend Mo (Tunde Adebimpe) and their best friend Polly (Wiig) are desperately trying to have a baby. As the trio deals with the complications of conception and creating the "new normal" family, their bliss is clouded by a series of confrontations with an annoying neighbor who just might be a madman. From Sony ... The third film in the "12 Rounds" series, "12 Rounds 3: Lockdown
" (2015), finds one good cop working to expose a team of corrupt cops in a fight for his honor and his life. When he uncovers evidence linking his fellow officers to a murder, they frame him for a homicide he didn't commit. Trapped in his own precinct with 12 rounds in the clip and one shot at redemption, nothing will stand in his way. Stars WWE star Dean Ambrose, Roger Cross, Daniel Cudmore, Lochlyn Munro, Ty Olsson. On DVD, Blu-ray Disc from WWE Studios/Lionsgate.


FOR THE FAMILY:

One thousand years after an epic robot battle, sworn enemies Zork and Pinky wake up with no memory of who they are or how they wound up chained together in "The Giant King" (2012). In search of answers, they begin wandering the barren wasteland, looking for RAM, the creator of all robots -- and making new friends, as well as a few enemies, along the way. But when they remember their past, will their newfound friendship prove to be stronger than an unbreakable chain? Animated adventure approved by the Dove Foundation. Voices of Bella Thorne, Meg "May Baby" DeAngelis, Russell Peters. From Lionsgate.

Check out other December 22-December 28 DVD releases and reviews at OnVideo.