Weekend Box Office: Katniss KOs Creed, Good Dinosaur to Take Thanksgiving Crown
By Chris Kavan - 11/29/15 at 08:27 PM CT

Although there was plenty of fight at the box office over the long holiday weekend, it was once again Katniss who came out on top with Pixar having the top new debut and Creed coming out swinging as well. Hopes are high that going into December all three films will show some legs - considering the overall response from audiences, I think it's a good bet all these films will stick around until the Star Wars Juggernaut finally hits theaters.

1) THE HUNGER GAMES: MOCKINGJAY - PART 2





2) THE GOOD DINOSAUR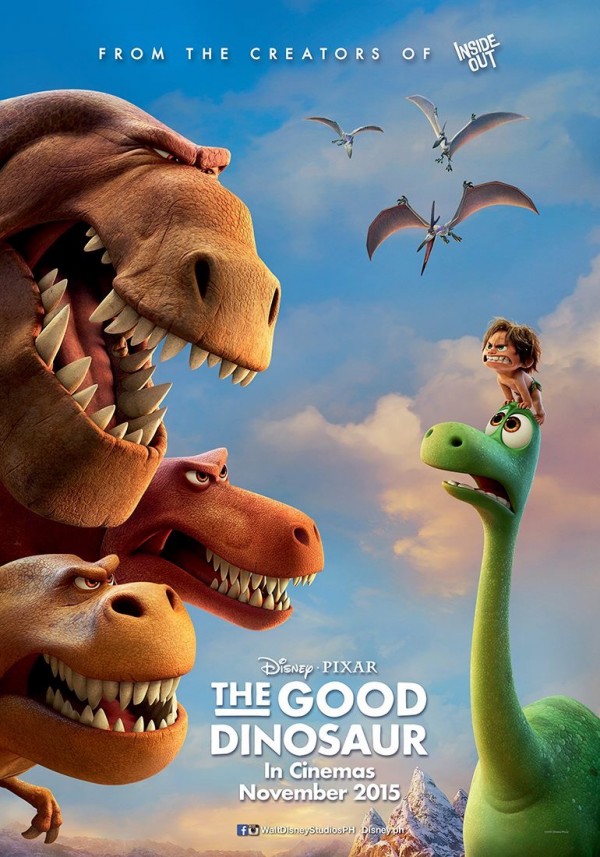 Pixar's The Good Dinosaur boasted the fourth-best Thanksgiving opening of all time with a $39.2 million weekend and a $55.5 million five-day total. As good as that sound, it was also one of the lowest opening for Pixar - coming ahead of Ratatouille ($48 million) but falling short of Cars $60.1 million. The film earned an "A" Cinemascore from audiences and doesn't have any direct competition until Alvin and Chipmunks and Star Wars both hit December 18th (guess which movie is going to be more anticipated?) and thus should have family audiences in its grip until then. The film is looking at around a $200 million total - but it should have no problem doing even better worldwide (it has $28.7 million so far, with many bigger territories, including China, to come) and thus even if it winds up on the lower end for Pixar, there is no doubt the film will still be a money-maker for the studio, even if it is just a blip between Inside Out and Finding Dory.

3) CREED



4) SPECTRE



5) THE PEANUTS MOVIE





Outside the top five: While most films could boast good news, such was not the case for Victor Frankenstein, the campy, hammy production joins the likes of Our Brand is Crisis, Rock the Kasbah and Jem and the Holograms - it's $2.35 million weekend is now the new "winner" of the worst opening for a film debuting in 2500 plus theaters. It earned just $3.4 million for the five-day holiday. That amounted to a 12th-place finish and its "C" Cinemascore means it will likely survive maybe a week or two before being tossed out like so much leftover theater popcorn. Hey, it did make $10 million overseas (mostly thanks to Russia) so at least it wasn't a compete wash.

In terms of limited release, both the expansion of Spotlight and Brooklyn led to some impressive jumps. Spotlight held on to its eight-place but added about 30% to its week-to-week growth. The film is now playing in nearly 900 theaters and added $4.5 million for a new total of $12.3 million. Meanwhile Brooklyn took a much bigger jump by significantly upping its theater count (adding 734 theaters for a new total of 847) and went from 12th to 9th place with an impressive 230.2% gain. It earned $3.8 million for a new total of $7.2 million.

Another awards contender, The Danish Girl, opened in four theaters for a $185,000 weekend and a $46,250-per-theater average. That was just behind the acclaimed drama Carol (which stayed in four theaters in its second weekend) with $203,076 and a $50,769 per-theater average. I expect both films to expand (much along the lines of Brooklyn and Spotlight) as it looks like the awards season contenders are finally heating up.

In milestone news, The Martian opened to a strong $50 million in China and now boasts a $545.1 worldwide total - good enough for the 9th-best total of the year (and it has a ways to go - it should be able to top Fifty Shades of Gray - one can hope).

Next week the only major new release is the Christmas-themed horror film, Krampus. It's not likely to dislodge any of the big releases and thus I predict next week's box office report will look eerily similar to this one.