New on DVD and Blu-ray Week of November 24-November 30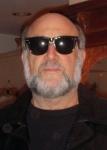 By Harley Lond - 11/24/15 at 12:26 AM CT
Happy Thanksgiving to all our FilmCrave friends.



THIS WEEK'S THEATRICAL RELEASES:

"American Ultra" is an incredible waste of talent, squandering Kristen Stewart and John Leguizamo in a weak-kneed stoner version of the Jason Bourne series. Small-town nerd Mike Howell (Jesse Eisenberg playing, what else, Jesse Eisenberg) works at a shop 'n' go type market, spending his time getting loaded and writing a graphic novel about a superhero monkey. Like Bourne, he doesn't know that he was trained by the CIA as a lethal killing machine, but when he's targeted for termination, his latent skills come to the fore and he's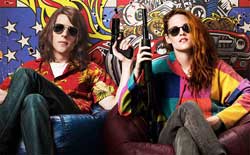 turned into a deadly weapon. Stewart plays his all-forgiving girlfriend and Leguizamo plays the stoner's best friend. Sounds like fun but the film's a dud. There's too many side trips and distractions -- whole sequences stick out of place like sore thumbs -- and when the film doesn't pander to the stupid obnoxiousness of a CIA uberagent played by Topher Grace, it lingers on the unbelievable romance (sans any chemistry) between Stewart and Eisenberg. Skip it. Co-stars Connie Britton, Walton Goggins, Bill Pullman and Tony Hale. Extras for American Ultra
include a gag reel, commentary, and a pair of behind-the-scenes featurettes. From Lionsgate.

Also due this week: the very forgettable "Ricki and the Flash
," an aging-rocker-tries-to-redeem-her-life saga, directed by Jonathan Demme and starring Meryl Streep, Kevin Kline, Mamie Gummer, Sebastian Stan and Rick Springfield; from Sony ... and the "Shaun the Sheep Movie
," a big-screen adaptation of the TV series of the same name; from Aardman, the producers of "Chicken Run" and "Wallace & Gromit," and Lionsgate, and which was unavailable for review.


THIS WEEK'S BEST BETS:

This week's highlight is definitely The Criterion Collection's release of D. A. Pennebaker's seminal "Dont Look Back
" (1967), which captured Bob Dylan on-screen as he never would be again. The legendary documentarian finds Dylan in London during his 1965 tour, which would be his last as an acoustic artist and marked a turning point in his career. The director is given unprecedented access to Dylan's life here, something that the musician would allow again for almost another four decades. Like an unscripted version of "A Hard Day's Night," the film, prodded along by Pennebaker's camera, pries into Dylan's life backstage and on-stage, in cabs, lobbies and hotel rooms, surrounded by teen fans, in a heated philosophical argument with a journalists, kicking back with Joan Baez, Donovan and Alan Price -- and shows you a man whose star has risen high above the world of folk (and soon, rock) music ... and a man who is full of contradictions -- petulant, argumentative, bashful, sympathetic, nasty. From the opening cue card credits set to "Subterranean Homesick Blues," through performances of Dylan's most famous songs, including "Subterranean Homesick Blues," "The Times They Are A-Changin'," and "It's All Over Now, Baby Blue," "Don't Look Back" set the standard for almost every cinema verite rock and roll documentary since. A must study of the man and the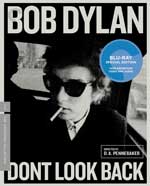 zeitgeist. On DVD and Blu-ray, in a new, restored 4K digital transfer, approved by Pennebaker, with newly restored monaural sound from the original quarter-inch magnetic masters, presented uncompressed on the Blu-ray. Some of the extras have been ported over from the 2007 Docurama edition of "Don't Look Back (1965 Tour Deluxe Edition)," which also included a 168-page companion book with a complete transcription of the film, over 200 photos, and a new forward by D.A. Pennebaker, as well as a collectible "Subterranean Homesick Blues" flipbook" but which, alas, is out of print and commanding premium prices online: Audio commentary from 1999 featuring Pennebaker and tour manager Bob Neuwirth; "65 Revisited," a 2006 documentary directed by Pennebaker and edited by Walker Lamond; alternate version of the film's "Subterranean Homesick Blues" cue card sequence; five uncut audio tracks of Dylan songs from the film. New here is an audio excerpt from an interview with Bob Dylan in the 2005 documentary "No Direction Home," cut to previously unseen outtakes from "Dont Look Back"; a new documentary about the evolution of Pennebaker's filming style, from his 1950s avant-garde work to his 60s musical documentaries, including an excerpt from the filmmaker's footage of Dylan performing "Ballad of a Thin Man" during his 1966 electric tour; "Daybreak Express" (1953), "Baby" (1954), and "Lambert & Co." (1964), three short films by Pennebaker; a new conversation between Pennebaker and Neuwirth about their work together, from "Dont Look Back" through "Monterey Pop" (1967) and beyond; "Snapshots From the Tour," a new piece featuring outtakes from "Dont Look Back"; a new interview with musician Patti Smith about Dylan and the influence of "Dont Look Back" in her life; a conversation between music critic Greil Marcus and Pennebaker from 2010; and an essay by critic and poet Robert Polito.

Also due this week: One of the greatest achievements by Akira Kurosawa, "Ikiru
" (1952) presents the director at his most compassionate -- affirming life through an exploration of death. Takashi Shimura ("Rashomon") beautifully portrays Kanji Watanabe, an aging bureaucrat with stomach cancer who is impelled to find meaning in his final days. Presented in a radically conceived two-part structure and shot with a perceptive, humanistic clarity of vision, "Ikiru" is a multifaceted look at what it means to be alive. In a new 4K digital restoration on DVD, Blu-ray Disc from The Criterion Collection ... "Wake Up and Kill
: The Story of Luciano" (1966) is the story of Luciano Lutring who, during the 1960s,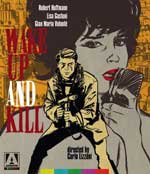 committed more than one hundred armed robberies in Italy and on the French Riviera. To the media he was the "machine gun soloist," a name he'd earned as he kept his weapon in a violin case. To the public he was a Robin Hood figure, one who only targeted the wealthy, stealing more than 35 billion lire during his criminal career. Director Carlo Lizzani ("Requiescant") tackled the story mere months after Luciano's arrest, with a score by Ennio Morricone and screenplay by Ugo Pirro ("Investigation of a Citizen Above Suspicion"). In a new 2K restoration of the film from the original camera negative, from Arrow Video/MVD ... and "Voo Doo Man
" (1944), starring Bela Lugosi, John Carradine and Ellen Hall, a 40s horror classic about a mad scientist (Lugosi) intent on bringing his late wife Evelyn (Hall) back from the dead using voodoo magic to transfer the life essences from several hapless young girls he has kidnapped and imprisoned in the dungeon beneath his mansion. On DVD, Blu-ray Disc from Olive Films.


BUZZIN' THE 'B'S:

After his escort girlfriend is kidnapped by a trio of escaped mental patients, a young man attempts to find her before their sadistic game plan can be realized in "The Last House
" (2015), starring Jason Mewes, Ezra Buzzington and Felissa Rose. From Wild Eye Releasing ... "The Badger Game
" (2014), starring Augie Duke, Patrick Cronen, Jillian Leigh, Sam Boxleitner and Sasha Higgins, is a twisted thriller: When a young woman discovers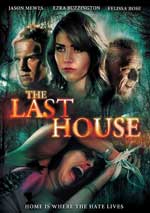 that her wealthy boyfriend is married, she and three friends hatch a kidnapping-and-extortion scheme -- known in criminal circles as a "badger game" -- to teach him a lesson and score an easy $2 million. But they soon learn that certain games can quickly spin out of control. From Intervision Picture Corp/CAV Distributing ... After her mother's brutal murder at the hands of a hammer-wielding maniac, teenaged Ellie Masters is suddenly orphaned and is sent to a home for children run by the enigmatic Mrs. Deere, in spite of the concern that Ellie will be the newest target of her mother's killer in "Blood and Lace
" (1971). But as terror strikes again and again, it becomes unclear who might be the bigger threat to Ellie's life: the mysterious murderer with a hammer ... or her sadistic new caretaker. Stars Melody Patterson and Gloria Grahame. From Scream Factory ... "A Christmas Horror Story
" (2015) unfolds as interwoven stories that take place on Christmas Eve, as told by one festive radio host: Last Christmas Eve, two teens came to a grisly end in a school basement. Now, one year later, a new set of horrors has come to town. As three friends explore the site of the massacre, a malevolent spirit is determined to keep them there forever. One of the first cops to the scene of the bloody murders has new complications as his 7-year-old son exhibits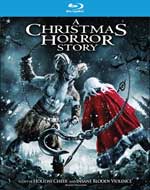 terrifying and violent behavior. And when a local family seeks reconciliation with an estranged aunt for the wrong reasons, they suddenly find themselves running in terror from Krampus, the demonic anti-Santa Claus. Not even St. Nick is immune to the terror as he fights back against a horde of zombie elves. On DVD, Blu-ray Disc from RLJ Entertainment ... In "Ghost Story
" (1981), starring Fred Astaire, Melvyn Douglas, Douglas Fairbanks Jr., John Houseman, Craig Wasson, Patricia Neal and Alice Krige, four lifelong friends who make up the Chowder Society in a peaceful New England town come together each week to regale each other with tales of terror. But when one of the elderly gentlemen experiences a family tragedy, it becomes apparent that a buried secret from their youth has arisen to remind them of the sins of their past ... and a supernatural vengeance awaits them all. In a Blu-ray debut from Scream Factory.


ON THE INDIE FRONT:
"Guidance
" (2014) is an offbeat comedy that follows former child actor David Gold (Pat Mills) as he makes one bad decision after another. Recently unemployed and with nothing left to lose, he fakes his resume and gets a job as a high school guidance counselor. Quickly winning over the students with his bad behavior, David forms a friendship with Jabrielle, a teenage outcast and they hit the road as an unlikely pair of outlaws on the run. Co-stars Zahra Bentham and Kevin Hanchard. From Strand Releasing.


FOREIGN:
"The Dinner
" (2014 -- Italy) is a taut morality play based on Herman Koch's New York Times best-selling novel. Paolo, a kind pediatrician, and his wife Clara, meet his brother Massimo, a gutsy defense attorney, and his second wife Sofia, for dinner once a month at a posh local restaurant. Though the men couldn't be more different, on the surface they seem to have it all, and their dinners, begrudgingly attended by both couples, are peppered with inconsequential conversation and forced familiarity. When Clara sees disturbing security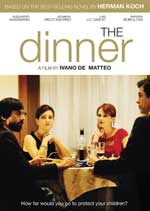 camera footage of a homeless woman being mercilessly beaten, she worries it may be her teenage son Michele and his cousin, Massimo's daughter Benni, who are responsible for the gruesome attack. Their fragile balancing act now shattered, the two families navigate the repercussions of this senseless assault, revealing in the process the skewed priorities and moral shortcomings of their privileged, insulated perspectives. Stars Alessandro Gassmann, Luigi Lo Cascio, Giovanna Mezzogiorno, Barbora Bobulova, Rosabell Laurenti Sellers abd Jacopo Olmo Antinori. From Film Movement ... "White Panther" (2013 -- Israel) is the story of Alex, a young Russian immigrant who joins a skinheads gang led by his older brother. An unexpected meeting with David, a religious Moroccan Jew, gives Alex a chance to pursue his longtime dream of becoming a boxer like his father, and he finds himself torn between his two father figures -- his violent older brother and his new Jewish trainer. Stars Ze'ev Revach, Yevgeny Orlov, Meytal Gal, Zura Vulkan Kartvelishvily, Natasha Manor. From SISU Home Entertainment ... "Chasing a Star" (2012 -- Israel) features three intertwined stories: Adam, an unemployed actor, tries to score the role of his life when he runs into movie star Moshe Ivgy (as himself). Shir, the regionís best female soccer player, needs to fight through crippling fear in the biggest match of her career. And Victor, finally out of jail, looks for the fortune he stashed so he can disappear with his one true love, Lena. But then something falls from the sky and changes their lives forever ... . From SISU Home Entertainment.


FOR THE FAMILY:

"Jim Henson's Turkey Hollow" (2015), starring Mary Steenburgen, Jay Harrington and Chris "Ludacris" Bridges, is a live action and state-of-the-art puppet effects feature from the Jim Henson Co., based on a story and characters originally conceived by Henson. The story follows a recently divorced dad (Harrington) and his two kids as they travel to celebrate Thanksgiving with their eccentric Aunt Cly (Steenburgen) in the rustic town of Turkey Hollow. Exploring the mysterious surrounding woods leads the kids to discover the secret of the legendary Howling Hoodoo. When a scheming neighbor threatens to take Aunt Cly's farm, the family enlists surprising new friends to help save the day. From Lionsgate.


SPECIAL INTEREST:
"The Square
" (2013 -- Egypt) is an Oscar nominated documentary on the Egyptian revolution. One of the most honored documentaries of 2013, "The Square" depicts the ongoing Egyptian revolution of 2011 from its roots in Tahrir Square. It's an intimate observational documentary that tells the real story of the ongoing struggle of the Egyptian Revolution through the eyes of six very different protesters. Starting in the tents of Tahrir in the days leading up to the fall of Mubarak, we follow our characters on a life-changing journey through the euphoria of victory into the uncertainties and dangers of the current 'transitional period' under military rule, where everything they fought for is now under threat or in balance. Includes over 90 minutes of exclusive never-before-seen footage and scenes. On DVD, Blu-ray Disc, from City Drive Films/MVD Entertainment.


FROM TV TO DVD:

"Inside Amy Schumer: Season 3" (2015) is a two-disc set with all 10 episodes, $22.98. Amy's making it a threesome -- of seasons, that is -- as her smash hit series returns for a third round of the kind of taboo-smashing, Internet-breaking, wildly original comedy that can only be found "Inside Amy Schumer." It features scripted vignettes, stand-up comedy, and man-on-the-street interviews; Schumer explores topics revolving around sex, relationships, and whether or not it's the year of the ass. From Paramount ... "Shaun the Sheep Season 1" (2010) follows the adventures of Shaun and the flock down on Mossy Bottom Farm. The two-disc set includes 40 episodes loaded with mischief and mayhem from the Oscar-winning studio behind "Wallace & Gromit." $14.98 from Lionsgate.

Check out other November 24-November 30 DVD releases and reviews at OnVideo.