New on DVD and Blu-ray Week of October 27-November 2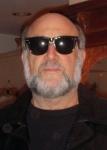 By Harley Lond - 10/27/15 at 01:57 AM CT
THIS WEEK'S BEST BETS:
This is quite a week for new Blu-ray releases and Blu-ray re-issues. First up is "Edgar Allan Poe's Black Cats: Two Adaptations by Sergio Martino & Lucio Fulci" Edgar Allan Poe's celebrated story "The Black Cat" has been the inspiration for numerous films over the years. But few adaptations are as stylish as those offered up by the twin Italian titans of terror, Sergio Martino and Lucio Fulci. In Martino's classic giallo "Your Vice is a Locked Room and Only I Have the Key" (1972), teacher Oliviero (Luigi Pistilli) finds himself under

suspicion for murder when one of his students -- and mistress -- is found brutally murdered. As more bodies start to pile up, the arrival of Oliviero's attractive niece (Edwige Fenech) brings with it complications of its own. In "The Black Cat
" (1981), from that "other" Godfather of Gore, Lucio Fulci, Scotland Yard Inspector Gorley (David Warbeck) find himself summoned to a sleepy English village to investigate the recent murder of a young couple. With no obvious signs of entry at the murder scene, Gorley is forced to start considering the possibility that his suspect may not be human ... . In new 2K restorations from the original camera negatives; with original Italian and English soundtracks in mono audio (uncompressed PCM on the Blu-ray). In a four-disc limited edition Blu-ray/DVD Combo from Arrow Video/MVD Entertainment.

"Army of Darkness
Collector's Edition"(1992) is a special three-Disc Blu-ray set that features four versions of the film: the Theatrical Cut of the film, the Director's Cut (with 15 minutes of extra footage), the International Cut and the TV version (in standard definition). Extras: New "Medieval Times: The Making of Army of Darkness" featuring interviews with star and co-producer Bruce Campbell, actors Marcus Gilbert, Ted Raimi, Timothy Quill, Richard Grove, Bill Moseley, Patricia Tallman and Angela Featherstone, director of photography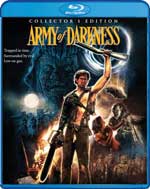 Bill Pope, editor Bob Murawski, production designer Anthony Tremblay, composer Joseph Lo Duca, costume designer Ida Gearon, special make-up effects artists Howard Berger, Tony Gardner, Robert Kurtzman and Greg Nicotero, "Pit Bitch" performer and effects artist William Bryan, mechanical effects artist Gary Jones, first assistant director John Cameron, visual effects supervisor William Mesa, and stunt coordinator Christopher Doyle; original ending; original opening; deleted scenes; theatrical trailer; TV spots; home video promo. Disc Two Audio commentary with director Sam Raimi, actor Bruce Campbell and co-writer Ivan Raimi; new additional behind-the-scenes footage from KNB Effects; vintage "Creating the Deadites" featurette; vintage "Making Of" featurette; extended interview clips with Sam Raimi, Bruce Campbell and Robert Tapert. Disc Three New 4K scan of the international inter-positive. Television version with additional footage. Theatrical trailer, new still galleries with rare behind-the-scenes photos from production designer Anthony Tremblay, visual effects supervisor William Mesa, and special make-up effects artists Tony Gardner and KNB EFX, Inc. (Over 200 Stills); new still gallery of props and rare photos from the collection of super fan Dennis Carter Jr.; new storyboards for deleted or alternate scenes; vintage "The Men Behind The Army Featurette." From Scream Factory.

Sony, meanwhile, has on hand three Blu-ray upgrades: "The Fifth Element
Limited Edition Supreme Cinema Series"(1997), directed by Luc Besson and starring Bruce Willis, Milla Jovovich, Gary Oldman, Ian Holm, Chris Tucker. The collectible edition showcases a 4k restoration, Dolby Atmos Audio upgrade and features a limited edition acrylic "clear case" with 24-page behind-the-scenes booklet. Also available as a standalone without the Clear case

and booklet. Extras include an eight-part behind-the-scenes featurette available on Blu-ray for the first time: "The Visual Element," "The Digital Element," "The Star Element," "The Alien Element," "The Fashion Element," "The Diva," "Imagining The Fifth Element," "The Elements of Style." ... "Leon: The Professional
Limited Edition Supreme Cinema Series"(1994), directed by Luc Besson and starring Jean Reno, Gary Oldman, Natalie Portman, Danny Aiello. The collectible edition showcases a 4k restoration, Dolby Atmos Audio upgrade and features a limited edition acrylic "clear case" with 24-page behind-the-scenes booklet. Also available as a standalone without the Clear case and booklet. Extras include both the theatrical and extended versions of the film (both remastered in 4K and with Dolby Atmos); three featurettes: "Cast and Crew Look Back," "Jean Reno: The Road to Leon," "Natalie Portman: Starting Young"; original theatrical trailer ... "Monty Python and the Holy Grail
: 40th Anniversary Edition Blu-ray"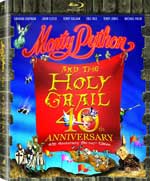 (1975) includes all-new artwork from Terry Gilliam and the all-new 30-minute "Monty Python and the Holy Grail at the 2015 Tribeca Film Festival," a Q&A with Terry Gilliam, Terry Jones, Michael Palin, John Cleese and Eric Idle, hosted by John Oliver and recorded live at the Beacon Theatre in New York City. A Limited Edition Gift Set, a must-own for any Python fan, features collectible castle packaging with real catapult action and rubber farm animals, plus all-new exclusive introductory letters from Terry Gilliam and Terry Jones. Additional extras for both the Blu-ray and Limited Edition: Outtakes and extended scenes with introduction by Terry Jones, Lost Animations with introduction by Terry Gilliam, Scintillating Commentary by Terry Gilliam and Terry Jones and Even More Revealing Commentary by John Cleese, Eric Idle and Michael Palin, "Quest for the Holy Grail" locations with Michael Palin and Terry Jones, "Lego Knights: The Knights of the Round Table in LEGO," "Special Japanese Version," "How To Use Your Coconuts (An Educational Film)," "BBC Film Night on Location," "Three Songs to Sing-Along," photo gallery, original theatrical trailer.

Paramount will release this week the "My Fair Lady
: 50th Anniversary Edition"(1964), directed by George Cukor and starring Audrey Hepburn, Rex Harrison, Stanley Holloway, Wilfrid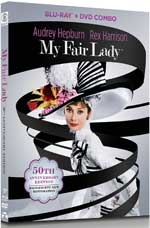 Hyde-White, Gladys Cooper, Jeremy Brett, Theodore Bikel. The iconic American film has just received a $1 million makeover in time for a limited theatrical re-release with more than 800 screenings nationwide that began October 18. Acclaimed film historian and preservationist Robert A. Harris painstakingly restored the film to its original beauty. The 4K restoration comes from an 8K scan of the original negative and other surviving 65mm elements. Harris has previously restored such film classics as "Lawrence of Arabia," "Spartacus," "Vertigo," "Rear Window" and "The Godfather." The Blu-ray/DVD Combo Pack comes in collectible packaging with an entire Blu-ray disc dedicated to 90 minutes of special features including a variety of original trailers and featurettes that were used in theaters to promote the film, as well as footage from the film's Los Angeles and British premieres in 1964.

Before "Saturday Night Live" and "The Daily Show," before "The Groove Tube" and "Kentucky Fried Movie" came "The Great American Dream Machine," an irreverent, satirical weekly variety show that aired on PBS for two seasons from 1971-1972. Unlike anything ever seen on public television, the eclectic, often controversial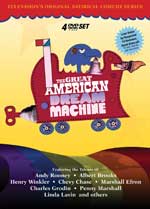 series combined humorous skits, drama, musical performances and political commentary in an "experimental" format and was considered Channel Thirteen's first primetime hit, setting new records for attracting younger adult viewers to public broadcasting. Dubbed "the intellectual Laugh-In," the show immediately struck a countercultural chord in the '70s, poking fun at politics, commercialized mass culture, advertising, and television with eclectic vignettes and uproarious sketches. With no host, no narration and no set format, the imaginative, thought-provoking series gave free, creative reign to an astounding cast of actors, comedians and contributors who'd go on to far greater fame, including Chevy Chase (making his TV debut), Albert Brooks, Charles Grodin, Penny Marshall, Henry Winkler, Marshall Efron, Andy Rooney, writer Studs Terkel, David Steinberg, Carly Simon, Tiny Tim and many others. And though it drew the ire of conservative critics who had it cancelled after two seasons, "The Great American Dream Machine" is a heralded cultural time capsule ready to be unveiled after a 40+ year absence for a new generation to discover. The four-disc set includes nearly every hilarious, unforgettable and trenchant moment from the show's two season run -- nearly 13 hours of peerless and thoughtful comedy and opinion. $39.98 from Entertainment One.

The Criterion Collection has on hand new Blu-ray and DVD editions of the much-in-demand "Mulholland Dr.
" (2001), David Lynch's seductive and scary vision of Los Angeles's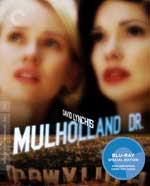 dream factory that is one of the true masterpieces of the new millennium, a tale of love, jealousy and revenge like no other. Blonde Betty Elms (Naomi Watts) has only just arrived in Hollywood to become a movie star when she meets an enigmatic brunette with amnesia (Laura Harring). As the two set off to solve the second woman's identity, filmmaker Adam Kesher (Justin Theroux) runs into ominous trouble while casting his latest project. In a new, restored 4K digital transfer, supervised by Lynch and director of photography Peter Deming, with 5.1 surround DTS-HD Master Audio soundtrack on the Blu-ray. Extras include new interviews with Lynch, Deming, actors Naomi Watts and Laura Harring, composer Angelo Badalamenti, and casting director Johanna Ray; interviews with Lynch and cast members, along with other footage from the film's set; trailer; a booklet featuring an interview with Lynch from filmmaker and writer Chris Rodley's 2005 edition of the book "Lynch on Lynch"; more.

And, lastly, PBS Distribution will release a box set of "Downton Abbey Seasons 1, 2, 3, 4 and 5" on DVD ($99.99) and Blu-ray Disc ($109.99. Led by Hugh Bonneville, Elizabeth McGovern, Michelle Dockery, and Maggie Smith, the acclaimed ensemble cast brings to life all the drama and intrigue of the inhabitants of Downton Abbey, the lavish English country manor, home to the Earl of Grantham. This limited edition box set, available just in time for the holidays, includes every episode of the first five seasons of this Golden Globe and multi-Emmy Award-winning series, following the Crawley family and their servants from pre-war England through the storms of World War I, and into the social, political and technological upheaval of England in the 1920s. The lives of Downton's inhabitants are shaped by romance, heartbreak, scandals, rumors, blackmail, and betrayal.


THIS WEEK'S THEATRICAL RELEASES:

"Pixels
," "The Gift
," "Max
" and "Southpaw
."


BUZZIN' THE 'B'S:
"The Horror Network
" (2015): Serial killers, ghostly phone calls, inner demons, otherworld monsters and creepy stalkers collide in this frightening horror anthology. Six of horror's most promising new directing talents join forces to pay homage to classic horror like" Creepshow," "Tales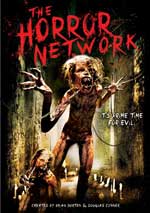 From the Crypt," "V/H/S" and "The ABCs of Death," and weave an unforgettable, disturbing tapestry of terror. Created by Brian Dorton and Douglas Conner, this first volume of terror tales features segments directed by Dorton, Conner, Joseph Graham, Manuel Marín, Lee Matthews and Ignacio Martín Lerma. From Wild Eye Releasing ... "Flowers
" (2014), starring Colette Kenny Mckenna, Krystle Fitch, Anastasia Blue, Tanya Erin Paoli, Kara A. Christiansen and Makaria Tsapatoris, is an abstract, surreal horror film centering around six dead women waking up in the crawl space below their killer's house, only to discover that they are trapped in their own limbo and purgatory. The house itself contains many rooms revealing hints and clues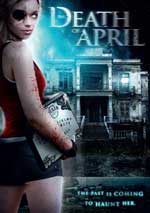 to their past lives and how they've come to end up where they are. One by one and alone, each girl is forced to accept her fate or remain in place. The movie has no spoken dialog and is surrounded in a cryptic and dark visual atmosphere. From Unearthed Films/MVD Entertainment ... In "The Death of April
" (2012), starring Katarina Hughes, Stephanie Domini and Adam Lowder, 19-year-old college sophomore Meagan Mullen moves into a townhouse and keeps in touch with her friends and family through a video blog. As her entries (and her life) become more complex, dark and emotional, unexplained paranormal occurrences begin to happen in her room, and the camera captures it all. From ITN Distribution/MVD Entertainment ... A widower dealing with his depression falls for an environmental activist in "Mining for Ruby
" (2014), starring Billy Zane, Mischa Barton, Jonathan Bennett, Antoinette Kalaj, Daniel Ponickly and Syd Wilder. From MVD Entertainment.


FOREIGN:

In "A Borrowed Identity
" (2014 -- Israel), gifted Eyad (Tawfeek Barhom), a Palestinian Israeli boy, is given the chance to go to a prestigious Jewish boarding school in Jerusalem. As he desperately tries to fit in with his Jewish schoolmates and within Israeli society, Eyad develops a friendship with another outsider, Jonathan (Michael Moshonov) a boy suffering from muscular dystrophy, and gradually becomes part of the home Jonathan shares with his mother, Edna (Yael Abecassis). After falling in love with Naomi (Daniel Kitsis), a Jewish girl, he leaves school when their relationship is uncovered, and he discovers that he will have to sacrifice his identity in order to be accepted. From Strand Releasing.


FOR THE FAMILY: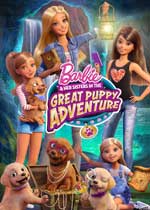 In "Barbie & Her Sisters in the Great Puppy Adventure" (2015), Barbie and her sisters, Skipper, Stacie and Chelsea, and their adorable new puppy friends find unexpected mystery and adventure when they return to their hometown of Willows. While going through mementos in Grandma's attic, the sisters discover an old map, believed to lead to a long-lost treasure buried somewhere in the town. With their puppy pals in tow, the four girls go on an exciting treasure hunt. On DVD, Blu-ray/DVD Combo, from Universal.


SPECIAL INTEREST:

"Jamel Shabazz Street Photographer" (2013) is a bold documentary from director Charlie Ahearn. More than just vintage shots of kids rocking fresh kicks and fly street style in Times Square, Flatbush Ave, and a pre-gentrified Fort Greene Park, Shabazz's photographs have hundreds of stories behind them, and Ahearn's film gives voice to these images with intimate interviews with Shabazz himself, countless subjects of his iconic photographs, graffiti pioneer and hip-hop historian Fred "Fab 5 Freddy" Brathwaite, legendary rapper KRS-One, and many others. In a limited edition DVD (only 500) from Oscilloscope Laboratories.

Check out other October 27-November 2 DVD releases and reviews at OnVideo.