By Chris Kavan - 07/13/15 at 02:39 AM CT
I didn't know if the box office could support two animated titans, but it turns out the little, yellow guys were more than a match for Inside Out and clearly dominated the weekend. That meant there wasn't much left over as The Gallows had a typical horror opening while the sci-fi thriller Self/less landed with a thud. Once again it was a bit improvement over last year - by a hefty 42% compared to 2014 (which suffered from a lack of caliber family films). While Minions was the big story, both Jurassic World and Inside Out continued to put up impressive numbers as well, weeks after their debuts.

1) MINIONS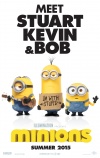 As we learned from Despicable Me and its sequel, the series has impressed a great number of people worldwide. The question going into this weekend was whether the cute, yellow, gibberish-spouting supporting characters could hold their own and anchor a major animated feature. The answer to that is a resounding "yes". Minions took in $115.2 million, which is the second-largest animated opening behind only Shrek: The Third ($121.6 million). It did, however, have the biggest one-day total for a 3-D animated film with its $46.2 million Friday opening. It had already opened in many overseas market, and its international total now stands at $280.5 million ($395.7 million world-wide total). It was good new for Universal, who saw their earnings cross the $3 billion mark globally - the fastest studio to ever reach that mark (beating 20th Century Fox who had to wait until October in 2014 to hit the same mark). It is also the first time Universal Pictures has ever reached that milestone. While critics may have been somewhat underwhelmed, audiences awarded Minions a solid "A" Cinemascore. That audience was made up of 55% under 25 and 59% female. It should mean a great run for the film - given its opening its is likely to surpass Despicable Me 2 ($368 million) unless it has a big drop.
2)
JURASSIC WORLD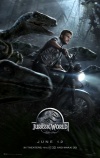 Jurassic World was demoted to second place last weekend (just losing to Inside Out) and it held on to that second place spot - dropping just over 38% compared to last weekend. Jurassic World is another big reason Universal has had a record year - it added another $18.1 million to its total, creeping ever closer to $600 million domestically, as it now stands at $590.6 million. It should cross that mark sometime this coming week. With a foreign total of $875.2 million, on the world-wide chart it nearly makes up half of Universal's $3 billion total - $1.465 billion and counting. We'll see if the superhero film Ant-Man can manage to take a chunk out of its audience - even if it does, $650 million isn't out of the question.
3)
INSIDE OUT

Given that Minions had a huge debut, it wasn't that surprising that Inside Out took a tumble. It shed off 42.5% of its audience from last weekend and dipped to third place. It still brought in $17.1 million and crossed the $275 million mark in the process. It has a total of $283.6 million now and should be well on its way to crossing $300 million before too long. It's world wide total stands at $435.4 million. Even though a good portion of its thunder was taken, Inside Out is still poised to become Pixar's third highest-grossing film of all time and still has an outside chance of catching Finding Nemo ($339.7 million).
4)
TERMINATOR: GENISYS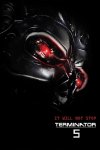 After a disappointing opening, Genisys took a nearly 50% tumble (49.3% to be exact) in its second weekend out and dropped a spot to 4th on the weekend chart. It brought in $13.7 million, raising its total to $68.7 million. Considering the dropoff, it's looking like the latest Terminator is going to be lucky to hit $100 million in the U.S. Still, on the global front it has brought in $156.1 million - and how it continues to perform overseas will likely be the determining factor of whether we see any future installments on the big screen.
5)
THE GALLOWS

Horror is always a tough sell - and The Gallows was no exception. The Entertainment360 and Blumhouse Productions film brought in $10 million - which was pretty much right in line with pre-weekend estimations. That is also not terrible for an R-rated horror film. The audience gave it a very common horror "C" Cinemascore. Said audience was 53% under 25 and 52% female. Expect this to have a huge falloff next weekend (like most horror films do) and wind up probably around the $25 million mark or so when it ends its run. Not bad for first-time directors Chris Lofing and Travis Cluff - who were discovered on YouTube.
Outside the top five: The weekend's other big debut, Self/less, had a dismal opening in 8th place with just $5.4 million. In comparison the film in 9th place belonged to Hindi film Baahubali: The Beginning which opened in just 236 theaters but gave Self/less a run for its money with a $3.575 million debut. That doesn't bode well for the future of the film - which I said looked too generic to make an impact. Hey, at least Ryan Reynolds can rest easy knowing that Deadpool may be the shot in the arm he needs to get back on track.
San Andreas crossed its last major milestone by taking in $1.2 million, which was just enough to have it cross the $150 million mark. Dwayne Johnson should have no problem headlining films in the future after this one.
Another film to hit the $150 million mark was Mad Max: Fury Road, which took in $615,000, just enough to get it to $150.2 million for its domestic haul.
Next weekend sees the debut of Ant-Man - the next in Marvel's superhero lineup - as well as the Amy Schumer comedy Trainwreck. It will be interesting to see how Ant-Man stacks up compared to other Marvel heroes.
Comments