New on DVD and Blu-ray Week of June 9-June 15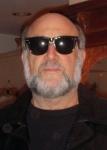 By Harley Lond - 06/09/15 at 03:24 AM CT
THIS WEEK'S THEATRICAL RELEASES:


It's a depressing week on home entertainment shelves, with three unmemorable releases: "Kingsman: The Secret Service," "Project Almanac" and "Serena." Better to check out this week's 'B's.


BUZZIN' THE 'B'S:

After producing Stuart Gordon's hit "Re-Animator," Brian Yuzna turned his hand to directing with 1989's "Society" and gave birth to one of the ickiest, most original body horror shockers of all time. Teenager Bill Whitney (Billy Warlock) has always felt like the odd one out in his wealthy, upper-class Beverly Hills family. For some reason, he just doesn't seem to fit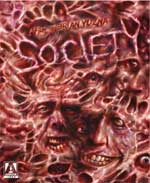 in. But his sense of alienation takes a sinister turn when he overhears a surreptitious audio recording of his sister's coming-out party, which seems to implicate his family and others in a bizarre, ritualistic orgy. And then there are the strange things he's been seeing -- glimpses of people with their bodies contorted impossibly out of shape ... Is Billy going mad or is there something seriously amiss in his neighborhood? In a Blu-ray/DVD Combo boxed set. Extras include commentary with dIrector Brian Yuzna; "Governor of Society
" with Brian Yuzna; "The Masters of the Hunt" with stars Billy Warlock, Devin Devasquez, Ben Meyerson and Tim Bartell; "The Champions of the Shunt" with FX artists Screaming Mad George, David Grasso and Nick Benson; Screaming Mad George music video; reversible sleeve featuring original and newly commissioned artwork; collector's booklet featuring new writing on the film, illustrated with original archive stills and posters. From Arrow Video/MVD Entertainment ... In "Healing
"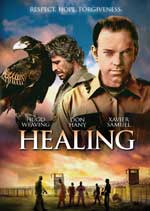 (2014 -- Australia) an inmate, at the tail end of a 16-year sentence, is sent to a low-security, pre-release prison with a special program that pairs men with injured game birds -- beautiful, proud eagles, falcons and owls -- to rehabilitate the broken men by giving them the responsibility for the rehabilitation of injured raptors. Stars Hugo Weaving, Don Hany, Xavier Samuel, Mark Leonard Winter. From Anchor Bay ... Set in Miami against a backdrop of money, hotels and excess, "Beautiful & Twisted
" (2014) is based on the true story of Ben Novack Jr. (Rob Lowe), millionaire heir to the Fontainebleau Hotel fortune, whose brutal murder shook the city's elite to the core. In the aftermath of the killing, police untangle the sex, lies and payback behind Ben's marriage to his wife and former stripper, Narcy (Paz Vega), who they identify as the prime suspect in the killing. Co-stars Candice Bergen. From Sony.


ON THE INDIE FRONT:
"Free the Nipple
" (2014) is a comedy-drama based on the real life movement that advocates for a woman's right to go topless in public -- just like a man. The movement has received high-profile support from celebrities including Miley Cyrus, Lena Dunham and Courtney Love, and has taken hold in major U.S. cities, including New York, where above-the-waist nudity is legal. With, an aspiring young New York journalist who gets fired by her newspaper when she pitches a story about the topless movement, is determined to do the story and focuses her energies on an activist, Liv, who has run topless around Wall Street. In the course of covering Liv's story, With becomes a close friend, and together the women begin an awareness campaign, aided by a public relations expert. Stars Lina Esco, Lola Kirke, Zach Grenier, Casey LaBow. From IFC Films.


FOREIGN:
"Cupcakes
" (2013-- Israel), starring Anat Waxman, Dana Ivgy, Keren Berger and Yael Bar-Zohar, is a Eurovision parody featuring a feel-good soundtrack provided by Babydaddy from the Scissor Sisters. Set in contemporary Tel Aviv, six diverse best friends gather to watch the wildly popular UniverSong competition. Appalled by the Israeli entry, they decide to create their own and record it on a mobile phone. Unbeknownst to them, their performance is seen by the UniverSong judges and selected as Israel's entry for next year's competition. Features bright, Almodovar-esque styling coupled with catchy tunes. From Strand Releasing.


FOR THE FAMILY:

"The Beginners Bible, Volume 2" (2015) comprises three animated Bible tales: "The Story of Noah's Ark," "The Story of Creation" and "The Story of David and Goliath," $9.98. From StarVista Entertainment/Time Life ... "Teenage Mutant Ninja Turtles: The Search for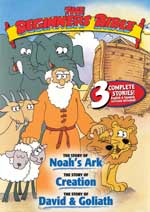 Splinter" (2003) features three episodes from Season 1 of the 2003 series brought back to DVD at a bargain price ($9.99): "Things Change," "The Search for Splinter, Part 1" and "The Search for Splinter, Part 2." From Nickelodeon/Paramount ... "Teenage Mutant Ninja Turtles: NYC Showdown" (2003) features three episodes from Season 1 of the 2003 series brought back to DVD at a bargain price ($9.99): "Return to New York, Part 1," "Return to New York, Part 2" and "Return to New York, Part 3." From Nickelodeon/Paramount ... "Power Rangers Super Megaforce: Sky Strike" (2014) is a single disc with five episodes, $14.98. The Power Rangers are in for the fight of their lives as they battle their greatest enemies yet -- dimension-hopping Professor Cog, Prince Vekar's mighty Armada Megazord, Emperor Mavro and his Royal Guard, and Damaras, the most lethal warrior in the universe. From Lionsgate.


FROM TV TO DVD:

"The Facts of Life: Season 6" (1984-85) is a three-disc set with 26 episodes, $29.93. Season Six finds the girls dividing their time between working at Mrs. Garrett's gourmet food shop, Edna's Edibles, and exploring an ever-expanding world and all the challenges that lie ahead as they launch themselves into young adulthood. Through it all (from a hurricane-battered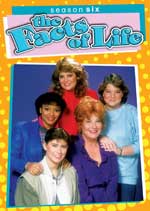 spring break in Fort Lauderdale to a memorable night of cruising in Peekskill) Mrs. Garrett's four young charges learn that the one thing you can always count on is friendship. From Shout! Factory ... "Hart to Hart: The Final Season" (2014) is a six-disc set with all 22 episodes, $39.97. Robert Wagner and Stefanie Powers return as glamorous gumshoes Jonathan and Jennifer Hart in the fifth and final season. Created by Sidney Sheldon, both a bestselling novelist ("Master of the Game," "Windmills of the Gods") and hit television producer ("I Dream of Jeannie," "The Patty Duke Show"), "Hart to Hart" is a smart and sexy detective drama featuring sparkling and witty dialogue, gorgeous costumes, and jet-setting thrills. From Shout! Factory ... "Teen Wolf Season 4 " (2014) is a three-disc set with 12 episodes plus a collectable bestiary booklet, $29.98 from Fox ... "Transporter: The Series -- The Complete Second Season" (2014-15) is a four-disc set with 12 episodes, $29.98 from Fox.

Check out other June 9-June 15 DVD releases and reviews at OnVideo.