Full Movie Reviews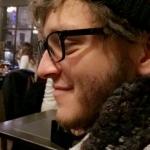 cacb3995
Movie Star
cacb3995 - wrote on 11/05/2018
In 1985 cinema legend Orson Welles passed away, leaving behind a huge body of work that earned him the label of one of the best film directors to have ever graced the art form. He also left behind more than one unfinished project, including a sort of experimental faux documentary about filmmaking titled "The Other Side of the Wind". Welles had returned to Hollywood in 1970 after a decade of living in Europe. He had the perfect story: the last day in the life of an acclaimed film director as he tries to comlete one last film. The film's troubled production had to deal with many financial and legal setbacks, had to be suspended and resumed several times, and at the time of Welles death hundreds of hours had been shot over the course of many years, of which only a small portion had …
Matthew Brady
Movie God
Matthew Brady - wrote on 11/03/2018
"Shoot all the boys and girls. Shoot them dead."

Yep, it lived up to the hype.

'The Other Side of the Wind' is brilliant. Pure madness, pure cinema! Orson Welles lost masterpiece sees the light of day in glory fashion. Surprised about the amount of nudity, but then again, I'm not complaining.

While the story is simple, but also feels personal for Welles. The archery party inside the artist home.

Some of the wildest editing I've ever seen. It's almost like there's cameras everywhere, even in scenes where I'm guessing we shouldn't witness or hear. Like reality is a movie in itself. It works because every reaction is key and makes sense for it to jump around. Unlike 'Catwoman'.

40 years in development with unique results.

Overall rating: "Goodnight".