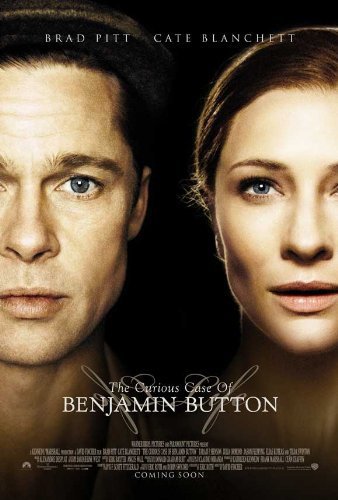 The Curious Case of Benjamin Button
Fincher and Pitt team up again for a Masterpiece @
mdtinney - wrote on 06/02/09
"Life isn't measured in minutes, but in moments" is the exacting tagline of The Curious Case of Benjamin Button, and while the fantastic story of a man that ages backwards (the titular character played by Brad Pitt) is hard to swallow, it entertains while being surprisingly relevant and unshallow.
The versatile David Fincher, who also directed Pitt in Fight Club and Se7en, made Benjamin Button as lengthy as his other fab film Zodiac, but he keeps you occupied with the sumptuous visual design and smoothly executed special effects that don't steal the characters' thunder. After all, it's the cast that not only assured box-office draw but also made sure that you are emotionally engaged.
It's difficult not to feel for each one of them. As his life is played all throughout, you will share in Benjamin's curiosity and innocence. You will feel the frustration, heartbreak and devotion of his lifelong love Daisy (played by the marvelously chameleonic Cate Blanchett). Julia Ormond's thespic skills didn't seem necessary though as Daisy's daughter Caroline, but Taraji P. Henson deserves a best supporting actress nod for her moving portrayal as Queenie. Also praiseworthy is Tilda Swinton's short but impactful performance as Benjamin's first lover Elizabeth. Defintiely a must see.