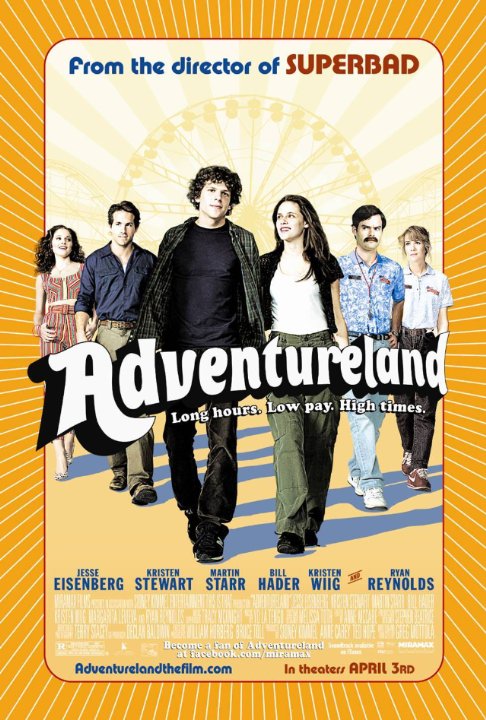 Adventureland
Office Space meets Fast Times at Ridgemont High
Def Man - wrote on 04/09/09
This movie seems to hold relevance to modern day when millions are looking for work or hate their job. This also serves as a nostalgic piece for those who remember working as teenagers.
The plotline is simple. Jesse Eisenberg goes to look for a summer job, only to get stuck with a job at a local carnival known as Adventureland. The rest could've gone downhill with slapstick and gross-out gags that plagued 90's raunch comedies. But from experience, Greg Motolla knows you can get a laugh from the real. He chooses to create laughs from situations that every awkward teenager goes through and as a result, it makes the moments more endearing.
The rest of the cast is also well placed, including top notch performances from Kristen Stewart (fresh off of "Twilight" fame), Ryan Reynolds, Bill Hader, and the underlooked Martin Starr. Together, they create an evironment that feels more real that fictional.
Hader delivers a deadpan perfection as the owner of the park and will remind many of their own employers, who sometimes just seem to be out of it.
The movie is a fun exerpience, though highly dramatic and focusing on chemistry between Eisenberg and Stewart. If you enjoy movies that contain a nostalgic feel (including an awesome soundtrack featuring the Replacements and Falco), you are sure to love this movie.