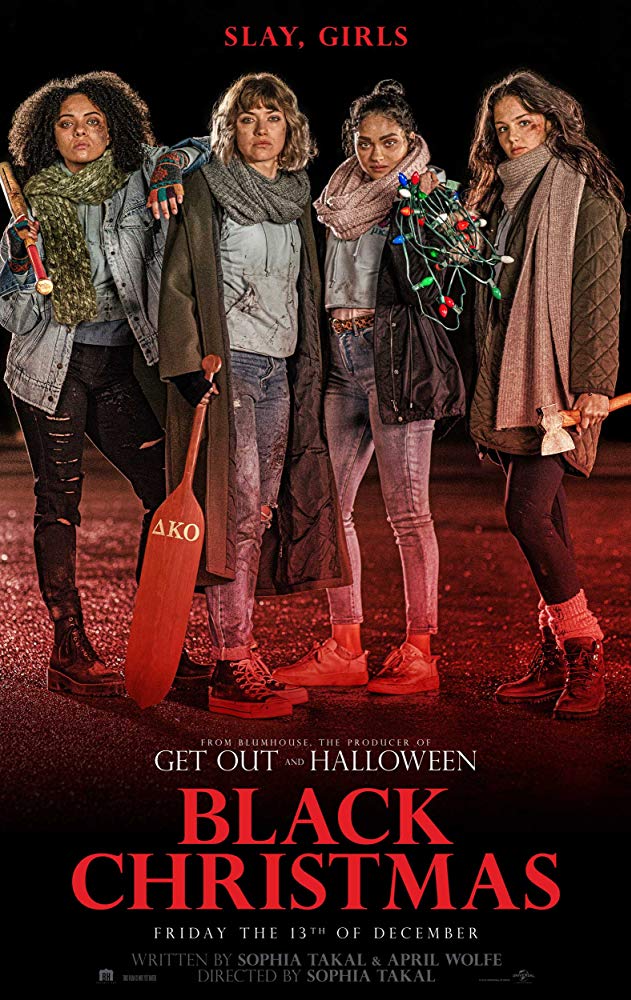 Black Christmas (2019)
"Did you just 'Not All Men' me?"
Matthew Brady - wrote on 12/15/21
Freaking hilarious. And yes, that's a line from the movie.

Interesting fact: This movie was shot in June 2019 and finished in July 2019. According to IMDB, some scenes in the film were shot in only one take, and ad-libbed, without a competed script.

It painfully shows.

The script for this movie felt like it was written by Twitter with no subtlety in sight. Putting the "message before the story" is already a sign that this movie was destined to fail horribly.

Some of the acting and line delivery was terrible, which is where the "one take" thing is transparent. I wouldn't even call them "characters" in the movie, as they were merely mouthpieces.

This remake is so bad that the 2006 remake suddenly looks great. Avoid at all costs unless you like shitty movies.