1.5/4

1/4

3/4

2.5/4

1/4

0.5/4

1.5/4

1.5/4

3/4

3.5/4

3/4

1/4

1.5/4

3/4

1/4

1/4

2.5/4

1.5/4

2.5/4

3.5/4

3/4

2/4

3/4

2/4

3/4

Next 25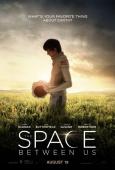 The Space Between Us

2/4 stars
Holy shit was this painful to sit through. I felt every single minute as this went on. Like it was 4 hours long, but was only 2 hours. While not the worst thing I've seen this year, because there's much worst. However it will struggle to be remembered in the late future.

Asa Butterfield is getting worst in terms of picking movies and his acting. In this movie, he's very one note and I didn't buy the romance with Britt Robertson.

Gary Oldman is here for a pay check, but then again every actor gets paid, so it's not just him. Since it's Oldman, he is the best part of the film.

Imagine if Nicholas Sparks made a Sci-Fi story, just the worst kind.