3/4

2/4

3.5/4

2.5/4

3/4

1.5/4

3/4

0.5/4

3/4

3/4

4/4

3.5/4

3/4

3/4

3.5/4

3/4

3.5/4

1.5/4

1/4

3/4

2.5/4

1/4

0.5/4

1.5/4

1.5/4

Next 25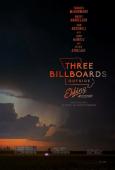 Three Billboards Outside Ebbing, Missouri
Three Billboards - Review
4/4 stars
LIFF31 2017 #6

"Chiquitita, tell me what's wrong?"

Out of all the films I've seen at LIFF, this is easily my favorite and a great way to end this years festival. "Three Billboards Outside Ebbing, Missouri" is dark, funny, heart-felt, and a breath of fresh air. Never slowing down or drag on. It's plays around with genres and has a lot to say, politically or truth.

This is the best I've seen from Frances McDormand, which isn't new because it's McDormand. She delivered a performance that will get her another nomination (or win) at the Oscars. You can feel her pain and hate, but also see a softer side to her character which makes you have sympathy for Mildred.

Sam Rockwell, on the other hand, gives one of his finest performance of the film. The character Dixon is short-tempered and not very bright. What stops him from being unlikeable is Rockwell charm and honesty. Dixon has a tremendous arc of learning to care about others rather then just being angry.

Caleb Landry Jones, John Hawkes, Woody Harrelson, and Peter Dinklage were all superb. All of them having brilliant moments in whatever screen time they have. Not Lucas Hedges, I thought he was awful in this.

Martin McDonagh just keeps hitting the home runs through out his career. The script was the real show stealer here. The dialogue is so rich and masterful, it keeps you locked from start till finish. Cinematography, editing, and music are all top of the range.

What else can I say, I loved it every second of it.