1.5/4

1/4

3/4

2.5/4

1/4

0.5/4

1.5/4

1.5/4

3/4

3.5/4

3/4

1/4

1.5/4

3/4

1/4

1/4

2.5/4

1.5/4

2.5/4

3.5/4

3/4

2/4

3/4

2/4

3/4

Next 25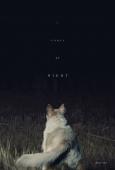 It Comes at Night
It Comes at Night - Review
3.5/4 stars
"It Comes at Night" is every sense of the word brilliant. Not your typical monster or trashy gore fest. Psychological and unsettling is more fitting. You barely know anything and that's the main horror behind it. The unknown and the darkness.

However, you do get a sense of what's going on be each little details. Not by characters explaining the plot to the audience, which logically wouldn't make sense in a normal conversation where these characters are one step ahead of us.

Which audience members hate. Life is very, very complicated, and so films should be allowed to be, too.

The pacing was smooth and the cinematography was so excellent, it adds to the atmosphere with the setting. And you actually like the characters even the harsh decisions are understandable, because in a fear of panic you will do the same. Not a single weak performance in the movie, everyone fitted the part.

And that ending was so cold it left me physically broken. The feeling of hopeless, somewhat reminded me of "The Mist" ending. Grim, but it felt purposeful and personal. Also leaving you thinking and try to put the missing pieces together to fill in the story.

People who say this movie is predicable or it's been done before I really don't get. I really didn't know where things were going. It honestly felt unpredictable. This been done before? Well if it has then this did it better in terms of execution.

Overall rating: Been a few day since I've seen it and I'm still thinking about it. Haven't seen Trey Edward Shults previous film "Krisha", but my curiosity for he's future work has peaked.