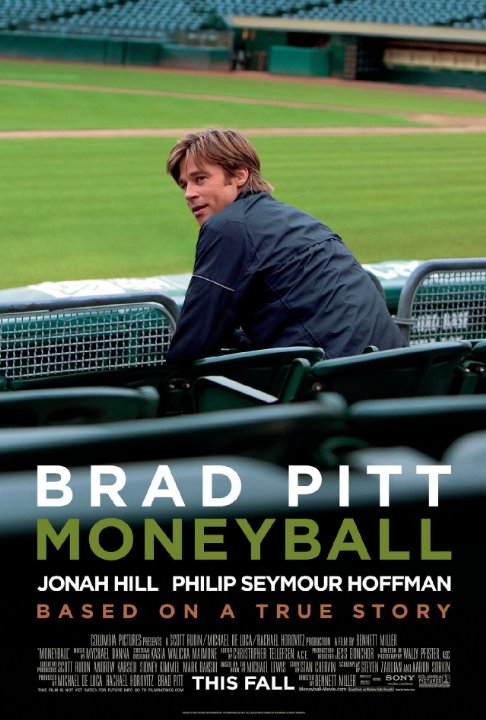 Moneyball
Moneyball
KingInTheNorth - wrote on 07/16/13
The general Manager of the Oakland A's Billy Beane tries to set up a good team after the team has lost their three best players. Problem is: The A's are low on money. For this task he hires a man, who thinks that he can find a team on a modest budget, with only using computer statistics...

Except of other baseball-movies, you don't have to know the rules of baseball in this one. The movie focuses more on the part of the club behind the baseball field. Good idea!
The script of the movie is very good. The only problem is, that it is too long´. Sometimes the dialogues are just so long you start to think, what were they actually talking about. Another point is that some characters vanish through the movie. And the acting parts were not equal to each other, in the supporting roles, Philip Seymour Hoffman had a real small part, such as Robin Wright.
Director Bennett Miller does a great job, there is no doubt in this.
Brad Pitt is wonderful and Jonah Hill is excellent. Maybe mr. Hill did not need the Oscar-nom for that.