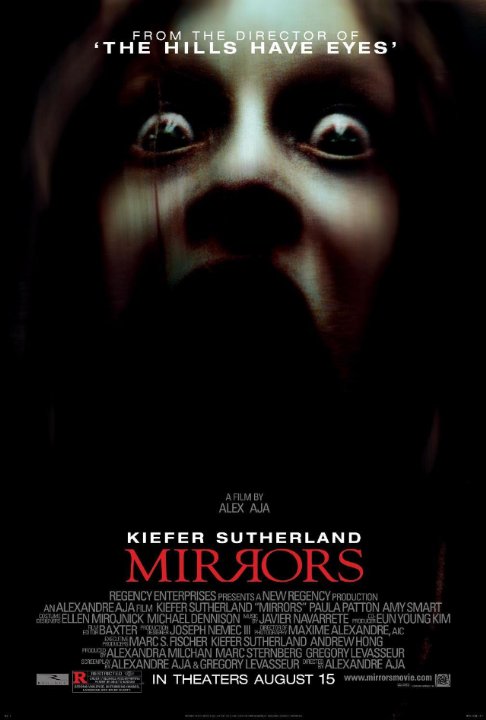 Mirrors (2008)
Seven years bad luck
kcvidkid - wrote on 09/03/08
Creepy in parts, but too familiar amongst all the J-Horror films that are being poorly remade in the United States. This is especially due to the fact that subsequent to seeing "Mirrors", I watched both the original and the remake of "Shutter", and both were superior.

The thing that lifted "Mirrors" a little above the average, though, was its ending. Not necessarily a twist or a surprise, but just... cool.

The formula is getting old. Some spirit is restless due to a tragic event in the past. The only difference is the form they take in the present. A videotape. A camera. A cell phone. Spirits seem to like technology. Oooh... is there a statement being made here?

Here, the form is a little more old fashioned. Yet it's also more high-concept. It's not just a mirror, but ANY reflection.

I guess it wasn't horrible, just a little more hokey than most.