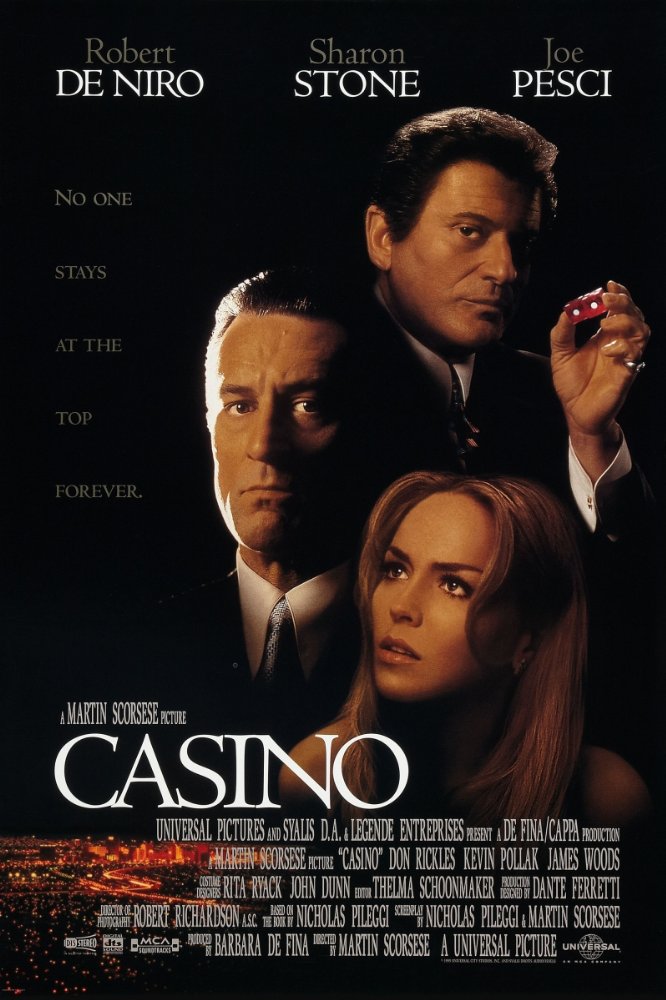 Casino
With Scarface funniest gangster film
Moviehead - wrote on 04/21/12
It doesnt feel as good as goodfellas, but since goodfellas is much more than four stars i dont feel need to give this one less than four stars.
Story is great. De Niro as clever guy who runs big business , businessman( its pointless, i think to even speak about his acting, i think he can play anything), Pesci as gangster with no restrictions, clasical part, but this time we also have Stone who plays crazy prostitue who marries clever guy (big mistake for thinker). Of course there is many more interesting characters, all well acted.
With so many great characters it would be hard for story to not be good. Directing is also good, not great as earlier Scorsese. And some shots are very memorable.
It was very fun and also funny film about these half animals half people, who we can relate to because we have same roots.