1/4

2/4

2.5/4

2.5/4

4/4

3/4

4/4

2.5/4

2.5/4

2/4

4/4

3.5/4

4/4

3.5/4

3/4

2.5/4

3/4

3.5/4

2/4

4/4

3/4

3/4

3/4

4/4

4/4

Next 25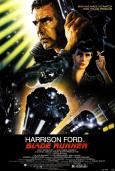 Blade Runner
The final cut
4/4 stars
This movie has one of saddest openings. Thank gods it all wasnt like this, it would probably be unbearable. Instead this opening fits very well into this not depressing movie.
Later film gets some charm that you may miss first time you see it, i did. It stays sad all the time, but that isnecessary if we consider its about death. Another dark thing abot Blade Runner is environment. Its very chaotic and showing it in noir style was great solution. But as i said it is not depressing, it has all these interesting characters and its very imaginative. And it achieves epic feeling. And also its one of few romance i liked in film. So it practically delivers some light into this depressing subject.
Simply: Blade Runner is one of best films ever.