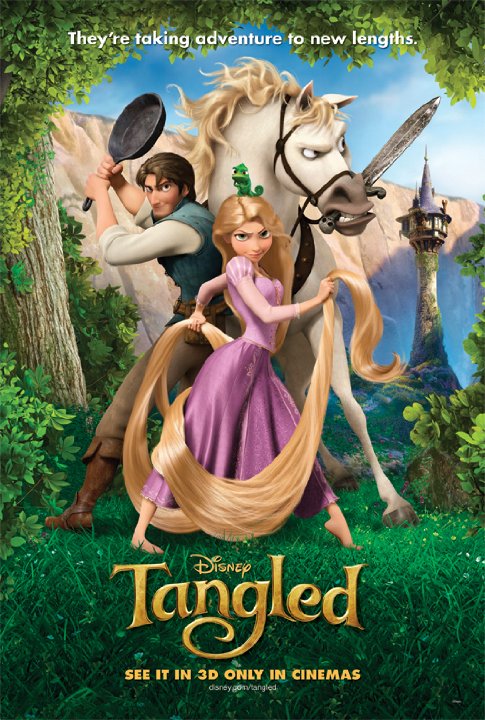 Tangled
Another charming Disney film.
MovieAddict - wrote on 02/12/12
After receiving the healing powers from a magical flower, the baby Princess Rapunzel is kidnapped from the palace in the middle of the night by Mother Gothel. Gothel (Donna Murphy) needs the rejuvenating powers of her hair to remain young; so she locks the beauty away in a hidden tower supposedly from the big bad world.

Rapunzel is now a beautiful teenager with extraordinary long magical hair. She has been in the tower her entire life, and she is curious of the outside world and longs only for one thing- to get out there and see the floating lights that appear every year on her birthday.

As luck would have it Flynn Ryder (Zachary Levi), a thief, finds his way into her tower when hiding from the palace guard and Rapunzel fearing he is one of the evil monsters her mother has warned her about knocks him out. When he awakens she strikes a deal with the charming thief to act as her guide to travel to the place where the floating lights appears in exchange for returning his stolen loot. Rapunzel is about to have the most exciting and magnificent journey of her life.

It's the classical tale of Rapunzel with a twist that is endearing and wonderful. The animal sidekicks named Pasco, a chameleon and Maximus the horse are also funny.