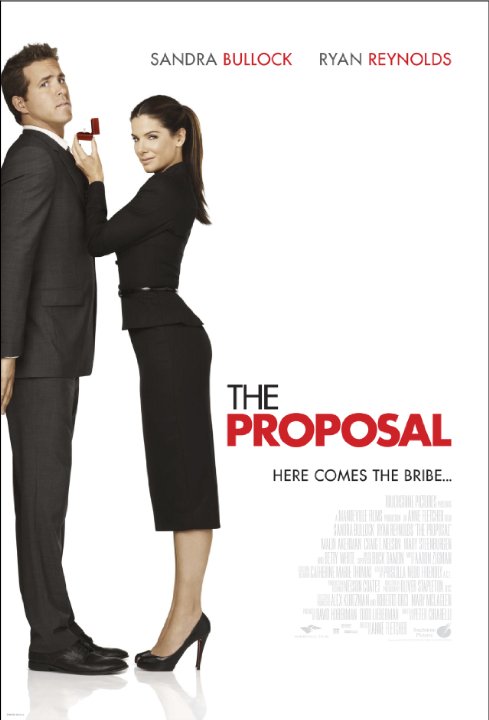 The Proposal (2009)
Marry me or you'll lose your job!
MovieAddict - wrote on 02/10/12
Sandra Bullock plays a cold and bitchy Canadian book Editor Margaret Tate working in New York. She was not able to take care of her mmigration papers, and is under threat of deportation because her Visa has expired. She coerces her assistant Andrew Paxton (Ryan Reynolds) to marry her, in order to circumvent this problem. Naturally he hates her but goes along with it. The two of them fly off to rural Sitka, Alaska to meet Andrew's family because they need to prove it is a "real" relationship.

Andrew introduces Margaret to his parents (nicely played by Craig T. Nelson and Mary Steenburgen) and his spry "Grammie" about to turn 90 (the always reliable Betty White who practically steals the film). There, Margaret discovers the warmth of family life, love and the hunky Ryan's amazing abs and it thaws her icy heart.

'The Proposal' is a predictable fare but there are lots of hilarious scenes including the one between Bullock, her cell phone, an eagle and an adorable little dog which is just hysterical.
It's cute, light, and entertaining! Worth watching!