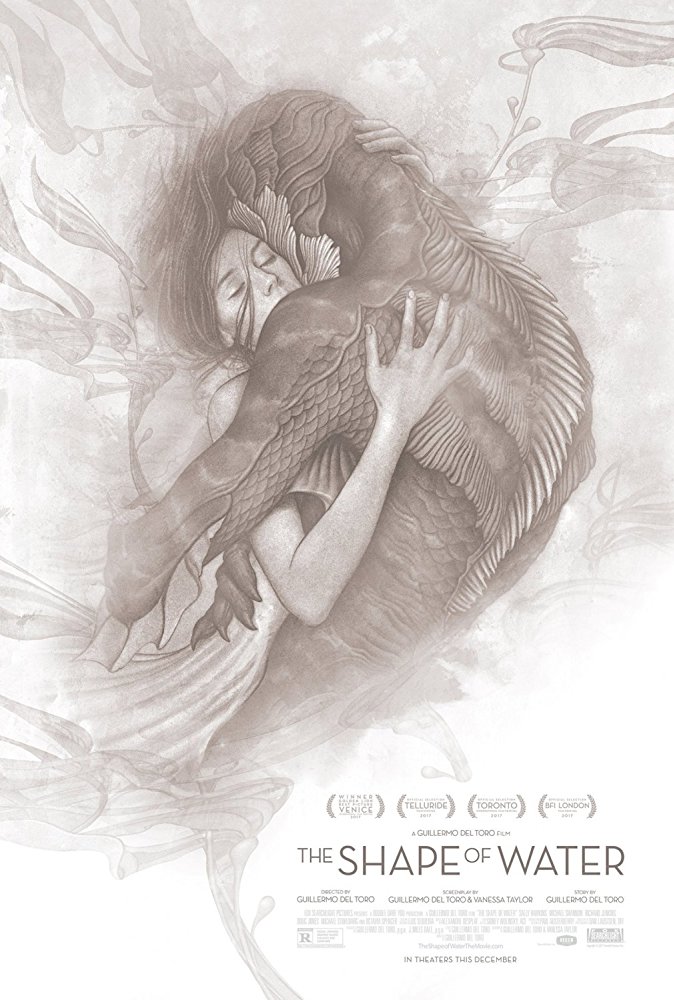 The Shape of Water
"The Shape Of Water" by Yojimbo
Yojimbo - wrote on 02/02/20
A young woman living a lonely existence as a janitor in a military research facility forms an unlikely bond with one of its specimens – an aquatic humanoid suffering terrible treatment at the hands of its captors.

Guillermo Del Toro has made a career as a purveyor of Gothic fairytales that blend fantasy with the macabre, and here he turns his hand to the genre of romance with a similarly offbeat twist. It's a film that although derivative, wears its influences on its sleeve and uses them with flair and invention. The films of Jean Jeunet are an obvious starting point, it sharing a similar visual style and the plot could be described as "Amelie falls for The Creature From The Black Lagoon". But it would be just as accurate to describe it as "Splash! reinvented by the Coen brothers" or even "E.T. for grown-ups". Del Toro's visual panache is used to glorious effect in this film – the production design, use of colour and cinematography are all sumptuous and he successfully gives the very presence of water a kind of erotic sensuality that saturates every frame. The performances are also very engaging, Sally Hawkins playing to her strengths as another of her likeably quirky everywomen which plays well off the cold self-interest of her oppressors, ably embodied by Michael Shannon. It's a celebration of individuality over conformity, kindness over cruelty and genuine decency over those who see themselves as decent by rationalizing their appalling behaviour.

Thematically both rousing and moving and visually glorious, The Shape Of Water is another winner from the master of the modern fairytale.