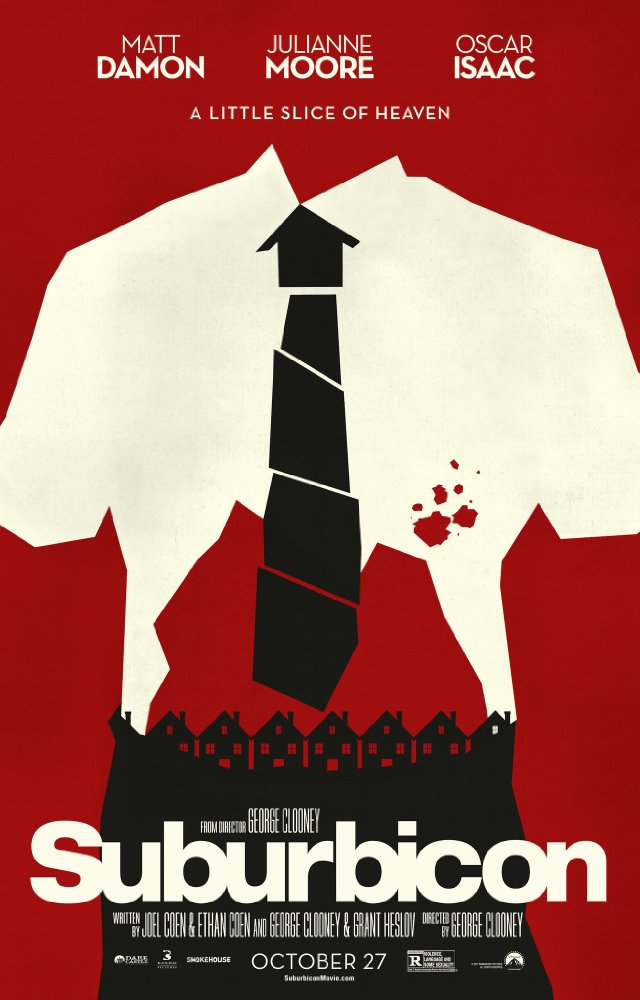 Suburbicon
"Suburbicon" by Yojimbo
Yojimbo - wrote on 02/02/20
When a black family move into a middle class neighbourhood in the 1950's, the "moral" outrage of the white inhabitants makes them oblivious to the sinister goings on in the house next door.

This off-beat thriller directed by George Clooney contains his requisite moral message within a darkly humorous Comic Noir penned by the Coen brothers. Although broader than Fargo but not as bleak as Barton Fink, it has the Coen's trademark blend of black comedy and classic thriller sensibilities as Matt Damon and wife Julianne Moore's seemingly idyllic life disguises a seedy undercurrent of adultery and murder. The superb cast is unsurprisingly excellent, it captures the look of the iconic American fifties style perfectly – think Hitchcock meets Mad Men – and although the element of social commentary is a little heavy-handed, it lands its point about so-called "white privilege" with aplomb.

Another assuredly slick offering from the school of Soderbergh, Suburbicon is a classy social satire that's quirky, intelligent and occasionally laugh-out-loud-funny.