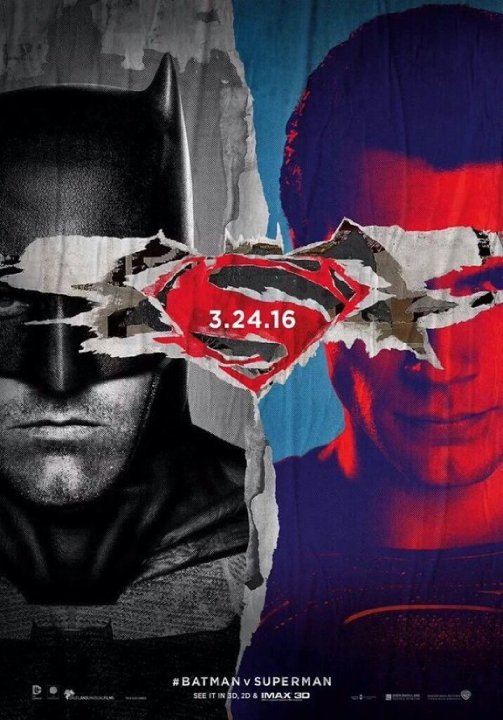 Batman v Superman: Dawn of Justice
Epic clash mishap
sreekirch - wrote on 08/24/16
Batman v Superman : Dawn of Justice is a movie that comes now. Down right Snyder's vision for this film and the elements that lead to the big conflict of the two heroes, as mentioned the greatest gladiator match for the night takes lot of time and almost eats one half completely. I agree that the plot points are covered up, the same old stuff kryptonite and dragged up scenes and the conflict of batman and superman reasons are all given, but lazily written slow burner and eats most of the run time for the setup. Snyder direction is smooth, and slow really slow. Scenes are coming, moving by and again coming, lengthy drama moments, patchy editing and way too slow narrative. Fan boys and girls, wait for 90 minutes to complete, to see the clash. Otherwise, just stay there, blaming the makers OMG what the screenplay is this? Who cares about, clark and lois romantic scenes, bruce wayne detective stuff and why suddenly scenes jump cut? I watched the ultimate edition of 186 minutes.

People were complaining that the theatrical edition was abrupt, and did not do justice. I did not see in theatre. But ultimate edition where Snyder's true vision of the batman v superman clash, was slow as hell. Snap it fast, bring on the editing quick and we are all waiting for the clash. Nah! it did not happen to the level I expected. Already the movie was almost ruined by showing way too much in the trailers. Once the fight comes we are waiting for, we know that how this is gonna lead and end. Surprise in the climax though. I did not see that coming, but for the fan boys and girls, they know that it is not gonna happen? I am not revealing any spoilers though. You know that was coming, and why did you eat up still 15 minutes or so. Run time overly bloated, narrative really slow, and pacing needs a lot of repair. The movie as a whole would have been really enjoyable for all if at least 20 minutes would have been trimmed off.

Technically Fong's cinematography is brooding dark and kind of toned down in terms of color palette. Score by Zimmer and Junkie was ok. Zimmer's score was repetitive and reminded of man of steel. The epic clash of batman and superman was the only acceptable one. Editing was not good. Pacing was the whole issue. The last thirty minutes or so was the only kick about for the already half baked slow as snail paced screenplay first half. forget the first half and enjoy the visual treat of bombastic chaos of CGI all over the place in the last hour, But regret for the over the top action pieces and not so clap worthy clash. The epic clash was not that epic.

Finally, Batman v Superman : Dawn of Justice was ok for me. Affleck as batman was good, I expected more of the character development in him instead of nightmare sequences that lacked any direction. Cavill as superman was good not great, Eisenberg as Luthor was just fine, if not menacing. Others came and went for the roles. Snyder needs to improve in terms of narrating the story instead of just slowly dragging one by one. For a big budget blockbuster , BvS lacked the excitement that i wanted, and also lacked the emotional heft it tried to build as already the outcome was so predictable.
I term it as a wooden spoon.