By Chris Kavan - 01/25/15 at 09:02 PM CT
It was another banner weekend for American Sniper - which is good, considering two out of the three new films opening tanked hard. It was good news all around as the top films earned $137 million - up a whopping 46% compared to last year (which, if you remember, got off to a rather slow start). But while the overall picture looks good - there are some major bombs joining Blackhat as 2015 is shaping up to be a blistering year, no matter your star power.

1) AMERICAN SNIPER



Clint Eastwood has a new #1 film in his directorial database. American Sniper took in an impressive $64 million over its second weekend, giving the film a new total of $200.1 million. That easily eclipsed Eastwood's previous high, Gran Torino, which topped out at $148 million. Dropping just 28% from its opening weekend, it also had the 8th-best second weekend on record (and holds the record for a second weekend for a movie opening above $80 million). While The Hunger Games: Mocking Jay Part 1 currently has the 2014 record at $334.33 million, it is now looking like American Sniper will ultimately be able to top it (it opened in limited release just before Christmas) and should wind up with at least $350 million with an outside shot at $400 million. American Sniper also holds the distinction of having the widest release in theaters for any R-rated movie (likely helping it reach that total). It should have no trouble holding up in the coming weeks.
2)
THE BOY NEXT DOOR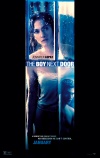 In a distant second place, the Jennifer Lopez steamy thriller The Boy Next Door opened to $15 million. While that number may seem a bit low, the film only cost about $4 million to produce, and it was also a higher opening than the last film Lopez's opened, The Back-Up Plan ($12.2 million). Unsurprisingly the audience was overwhelmingly female (71%) and older (60% over 25) and they gave it a mediocre "B-" Cinemascore. With critics also savaging the picture, one should expect this to fall short of $40 million, but given the low cost, it is already a hit for Universal Pictures.
3)
PADDINGTON

The marmalade-loving Peruvian bear stuck to its third-place showing (down about 35% from last weekend) and added $12.4 million to its total, which now stands at just over $40 million. With Strange Magic tanking hard, expect this to keep hold of the family audience for at least another week, and the film should have not problem topping $50 million, ultimately it could near the $70 million mark.
4)
THE WEDDING RINGER

Dipping two spots from its opening, the Kevin Hart comedy The Wedding Ringer landed in 4th place with $11.6 million. The 44% drop is actually a better hold than both Ride Along (49 percent) and Think Like a Man (48 percent). Still, this isn't likely to reach quite as high, the film currently is at $39.7 million and it will probably break $50 million, but isn't likely to rise much above that total.
5)
TAKEN 3

The third time around for Liam Neeson in the action series has crossed the $75 million mark. Adding $7.6 million for the weekend (down over 48%) the film now has a total of $76 million. Given the competition, it's likely the film winds up below the $100 million mark, but at just a $48 million budget, Taken 3 has already proven itself a worthy win.
Outside the top five: Two high profile openings landed with a decided thud over the weekend. First up, George Lucas' passion project Strange Magic proved too strange for general audiences as it opened to just $5.53 million (7th place) - one of the lowest openings for a film on 3000 or more screens. It joined the likes of Hoodwinked Too! Hood vs Evil, Happily N'Ever After and Valiant as forgettable animated fodder. The audience was 56% and 38% under 13 and given the lackluster numbers, it will likely fall short of $15 million.
Things looked even worse for Johnny Depp, as the offbeat comedy Mortdecai absolutely bombed, joining a string of disappointments (Lone Ranger, Transcendence and The Tourist among them) for the actor. Mortdecai opened to just $4.1 million (9th place). It opened lower than The Rum Diary ($5.1 million) and represents the worst opening for Lionsgate for a film bowing in 2500 or more theaters.
On a better note, The Imitation Game continued to flex its award-season muscles, adding another 414 theaters (and is now playing in over 2000 locations) and jumping 5% in the process. It remained in 6th place with $7.13 million and leaped The Grand Budapest Hotel with a new total of $60.6 million.
Another Oscar hopeful, Whiplash, expanded to its largest theater count yet (567) and jumped 114%, adding $747,000 for a new total of $7.6 million.
Next week, another three films open wide including the time-travel film Project Almanac, the thriller The Loft and the family drama Black or White. I have a feeling American Sniper will once again take the top spot, though Project Almanac has been getting a big advertising push - we'll see if it pays off.
Comments