New on DVD and Blu-ray Week of December 30-January 5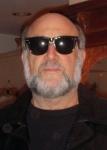 By Harley Lond - 12/30/14 at 02:00 AM CT
HAPPY NEW YEAR!!!


THIS WEEK'S THEATRICAL RELEASES:

I'm on an abbreviated vacation; full reviews of theatrical movies released to DVD and Blu-ray will resume after the new year holiday. Until then, Don't worry, what new releases there are will still be covered in the write up. There is only one major film of note coming out this week, along with one somewhat bizarre mashup. First up is the bizarre one: Kevin Smith's second attempt at horror - a black comedy and modern take on a Frankenstein-esque tale, "Tusk
". Also on tap is the Denzel Washington actioner The Equalizer
.


BUZZIN' THE 'B'S:

In "I Am Soldier
" (2014), starring Tom Hughes and Duncan Casey, a military cook attempts to join the United Kingdom's renowned special forces regime, the Special Air Service (S.A.S.), an elite group tasked with life-threatening missions in the most dangerous places on Earth. But to get in soldiers must first pass an excruciating selection process, and the cook must overcome torturous physical and mental obstacles, the most evil interrogation possible and a test that pushes his fellow candidates and him to the body-breaking limit. From Inception Media Group.


ON THE INDIE FRONT:

In "Kelly & Cal
" (2014), starring Juliette Lewis and Jonny Weston, Kelly, a punk-rocker turned suburban mom, is nostalgic for a life she can no longer have and uncertain of a future she doesn't yet fit in. Seventeen-year-old Cal is frustrated at his lack of control over the hand he's been dealt. When the two strike up an unlikely friendship, it's the perfect spark needed to thrust them both back to life. From IFC Films ... When an affluent matriarch gathers her dysfunctional family for a holiday at their Northern California lake house, her carefully constructed weekend begins to come apart at the seams, leading her to question her own role in the family in "Last Weekend
" (2014), starring Patricia Clarkson, Chris Mulkey, Zachary Booth and Joseph Cross. From IFC Films.


FROM TV TO DVD:

"Banshee: The Complete Second Season" (2014) is a four-disc set with 10 episodes. "Banshee" charts the continuing twists and turns that follow Lucas Hood (Antony Starr), an ex-convict who assumes the identity of sheriff of the rural, Amish-area town of Banshee, where his former lover and partner-in-crime (Ivana Milicevic) lives under the alias Carrie Hopewell. Season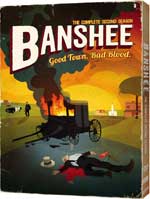 2 takes up immediately after the events of the Season 1 finale, when Carrie's father, gang kingpin Rabbit (Ben Cross) was left for dead after a climactic warehouse shootout. Carrie, now exposed and estranged from her husband and kids, is torn between her devotion to her family and her connection to Lucas, who had given himself up in order to save her years earlier. DVD: $39.98, Blu-ray Disc: $49.99 Extras include "Banshee Origins" story-before-the-story featurette with a dozen prequel videos featuring the cast of "Banshee"; commentaries with cast & crew; deleted scenes; episode recaps; trailers; more. From HBO ... "The Brittany Murphy Story" (2014) is the story of the talented young actress who became a breakout star in the '80s and '90s. With high-profile roles in "Clueless," "8 Mile" and "Girl, Interrupted," Murphy achieved her Hollywood dream, but her desperation for approval and insecurity about her looks made her personal life a disaster; she died suspiciously of pneumonia and anemia in 2009. Four years later news reports swirled around the mystery of Brittany's untimely death amid her father's claims that she -- as well as her husband, who also died of pneumonia and anemia five months after Murphy -- was poisoned. Stars Amanda Fuller, Sherilyn Fenn, Chloe Crampton and Eric Petersen. From Lionsgate ... "Shameless: The Complete Fourth Season" (2014) includes all 12 episodes of the fiercely engaging and fearlessly twisted dramedy series starring William H. Macy and Emmy Rossum about Frank Gallagher, a genial, alcoholic, working-class father of six independent and resourceful kids scraping by on Chicago's South Side. Three-disc DVD: $39.98; five-disc Blu-ray/DVD Combo: $49.99. From Warner.

Check out other December 30-January 5 DVD releases and reviews at OnVideo.