New on DVD and Blu-ray Week of September 16-September 22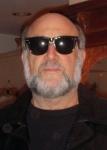 By Harley Lond - 09/16/14 at 03:07 AM CT
THIS WEEK'S THEATRICAL RELEASES:

"Godzilla" makes a spectacular return in this reimagining of the original, 1954 Japanese "Gojira," which had the gigantic sea reptile awakened and empowered by nuclear radiation and embarking on a destructive binge, destroying Tokyo and the surrounding countryside. While the original was clearly a metaphorical comment on the nuclear bombings of Hiroshima and Nagasaki as well as continued nuclear testing around the world, subsequent "Godzilla" films took away the symbolism and had Godzilla as either a monster to be reckoned with or a savior of mankind as it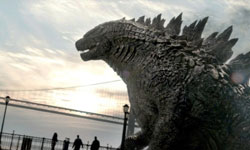 Godzilla
back to its roots as a prehistoric creature reawakened by nuclear radiation in the 1950s; the "nuclear testing" of that decade was really an excuse to try to destroy the creature, who went into hibernation for some 60 years ... until now. In a great environmentally-aware plot line, a pair of M.U.T.O.s, moth-like Massive Unidentified Terrestrial Organisms, come to life courtesy of a nuclear powerplant in Japan, and threaten to destroy the world by sucking away all the earth's energy and resources in a campaign of destruction. Because nature corrects itself, Godzilla reappears to fight off the M.U.T.O.s and restore balance to the planet. Pretty cool. The special effects are spectacular, the acting topnotch (Aaron Taylor-Johnson, Ken Watanabe, Elizabeth Olsen, Juliette Binoche, Sally Hawkins, David Strathairn, Bryan Cranston) and the twists and turns exciting. You can have all your super hero cartoon characters; I'll take a 350-foot-tall avenger any day. Extras are neat: the "Monarch: Declassified" featurette -- done in the style of an old-fashioned classified film -- uncovers explosive new evidence not contained in the film that unravels the massive 50-year cover-up to keep Godzilla's existence a secret (Operation: Lucky Dragon, MONARCH: The M.U.T.O. File, The Godzilla Revelation) and the four-part "The Legendary Godzilla" behind the scenes featurettes takes a look at "Godzilla: Force of Nature," "A Whole New Level of Destruction," "Into the Void: The H.A.L.O. Jump" and "Ancient Enemy: The M.U.T.O.s." From Warner.

Also due this week: "Think Like a Man Too
," the sequel to the 2012 box office hit "Think Like a Man," in which the gang heads off to Las Vegas for the marriage of Michael (Terrence J) and Candace (Regina Hall) and where plans for a romantic getaway go awry when a series of misadventures get them into some compromising situations that threaten to derail the wedding. Fun stuff from Sony ... and "The Fault in Our Stars
," a mawkish big-screen adaptation of the No. 1 bestselling young adult novel by John Green about two teenagers whose bouts with cancer link them together in love; unavailable for review, from Fox.


THIS WEEK'S HIGHLIGHTS:
"Eraserhead
": When I first saw "Eraserhead" back in 1977 during the now-defunct Filmex Los Angeles film festival, high above Beverly Hills in the Greystone Mansion (which, at the time, housed the American Film Institute), I was astounded and shocked at what unfurled before my eyeballs. Don't forget, this was a time in film history when many, many films were released with little or no fanfare; there was no Entertainment Tonight, no TMZ, no Indiewire, no blogging and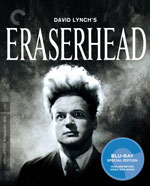 Internet universe to leave no stone unturned as to the production, filming and gossip surrounding virtually every film that gets made today. It was a time when you could be truly surprised at the cinema, a time when an "El Topo" or an "Eraserhead" could burst upon the scene and change everything that came after it. Lynch's debut feature -- a work of extraordinary craft and beauty -- became a lasting cult sensation. Its story -- with undercurrents of sex, industrial living and surrealism, shot with mesmerizing black-and-white photography by Frederick Elmes, with bizarre set designs by Jack Fisk and a unique industrial sound design -- takes place in a nightmare world and revolves around Henry Spencer (Jack Nance in an unforgettably enigmatic performance), an expressionless man who must marry his girlfriend, Mary X, when she gives birth to an inhuman child —- a swaddled bundle with a snakelike face -- and live with her in his small apartment. After Mary leaves him and the child, Spencer begins having visions, including those of a planet with a man pulling levers and some involving the famous singing and dancing Lady in the Radiator. It's all very mind-blowing and fantastical, a very, very dark dream of life. The folks at The Criterion Collection have put out a director-approved DVD and Blu-ray special editions of the film with a new 4K digital restoration, with uncompressed stereo soundtrack on the Blu-ray. Extras: include "Eraserhead Stories," a 2001 documentary by David Lynch on the making of the film; new high-definition restorations of six short films by Lynch: "Six Figures Getting Sick" (1966), "The Alphabet" (1968), "The Grandmother" (1970), "The Amputee, Part 1 and Part 2" (1974), and "Premonitions Following an Evil Deed" (1996), all with video introductions by Lynch; new and archival interviews with cast and crew; trailer. Fascinating, freaky stuff.

"The Texas Chain Saw Massacre
: 40th Anniversary Black Maria Limited Edition" (1974): Tobe Hooper's horror-thriller gets a 40th anniversary makeover with an all-new 4K digital transfer and a newly created 7.1 surround sound mix (supervised by Hooper). The release marks the only transfer of the film to go back to the original 16mm A/B rolls, the actual film that rolled
through the cameras. The Limited Deluxe "Black Maria" Edition will be released at retail on October 14 but will be available exclusively for $99.98 at www.gorgon-video.com for 30 days beginning September 16. Fans of the film will recognize the unique packaging as a replica of the iconic "Black Maria" cattle truck that comes to Sally Hardesty's rescue when she's being pursued by Leatherface, a fitting nod to the legions of "TCSM" enthusiasts who were instrumental in keeping the film at the forefront of the genre for the past 40 years and a true collectible display piece. This four-disc DVD/Blu-ray combo pack will include such extras as a Leatherface apron, theatrical mini-poster, five audio options, feature commentaries with the filmmakers and cast, several making-of featurettes, deleted scenes, outtakes, bloopers, trailers and more. A Collector's Edition Blu-ray/DVD Combo and single DVD and Blu-ray will also be available on September 16. From Dark Sky Films.


"Ghostbusters
Anniversary Editions": To celebrate the 30th anniversary of "Ghostbusters" (1984) and the 25th anniversary of "Ghostbusters II" (1989), Sony will release 4K remastered versions of both films on Blu-ray (with the sequel making its Blu-ray debut) as well as a two-disc anniversary edition Blu-ray Digibook that includes both films as well as a Limited Edition gift set that includes both films, an exclusive collectible Slimer figurine and the two-disc Digibook. Both films were directed by Ivan Reitman and starred Bill Murray, Dan Aykroyd, Sigourney Weaver, Harold Ramis, Rick Moranis, Annie Potts and Ernie Hudson. From Sony.


BUZZIN' THE 'B'S:
"Friend 2: The Legacy
" (2013 -- South Korea), stars Yoo Oh-seong, Joo Jin-mo, Kim Woo-bin in the sequel to the Asian action hit of 2001; it picks up 17 years later as Joon-seok is discharged from prison to find his gang has been taken over by a treacherous new leader. As he plots to regain power, he is confronted with younger, more ruthless gangsters in what has become the region's most powerful crime organization, as well as a rival gang whose blood-drenched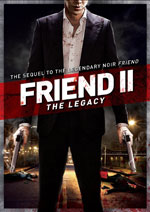 violence knows no bounds. From CJ Entertainment ... "The Dead 2
" (2013), starring Joseph Millson, Meenu Mishra and Anand Goyal, is a equel to the zombie apocalypse thriller that took place in Africa: A ship docks from Somalia that contains one infected worker who passes unnoticed into the very heart of India's overpopulated bustling streets, setting off an unstoppable chain of events. On DVD, Blu-ray Disc from Anchor Bay ... "The Big Operator
" (1959), starring Mickey Rooney, Steve Cochran, Mel Torme, Mamie Van Doren, Vampira, Jim Backus and Jackie Coogan, is a hardboiled B-movie crime drama that features Mickey Rooney as the cruelest and most crooked union boss this side of Johnny Friendly from "On the Waterfront," Little Joe Braun, a shady labor union boss who uses strong-arm tactics to evade a federal corruption probe. Two honest factory-workers -- Steve Cochran and velvet-voiced Mel Torme find themselves caught in the gang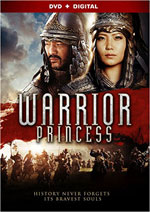 lord's struggle for power, but come to realize they have the power to end Little Joe's reign of terror ... if they can survive Little Joe's attempts to silence them. On DVD, Blu-ray Disc from Olive Films ... "Warrior Princess
" (2013) is a tale of heroism inspired by the true story of Queen Ahno of Mongolia, who gave her life to save her husband and sons in battle. A monk renounces his role to become King after his brother is killed. His new Queen is forced to choose sides between her husband and her father from a rival land, which eventually leads to an all out war for sovereignty. From Lionsgate ... In a world ravaged by the undead, two men must not only survive zombie apocalyptic mayhem, but also learn to survive each other. In "The Battery
" (2012), starring Jeremy Gardner, Adam Cronheim, Niels Boole, Alana O'Brien, Jamie Pantanella, Larry Fessenden and Kelly McQuade, two former baseball players traverse the rural back roads of a post-plague New England teeming with the undead, psychological strain and their stark personality differences. Ben embraces an increasingly feral, lawless, and nomadic lifestyle, while Mickey is unable to accept the harsh realities of the new world. Mickey refuses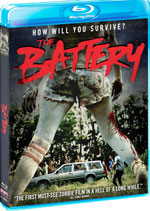 to engage in Ben's violent games and longs for the creature comforts he once took for granted. When they intercept a radio transmission from a seemingly thriving, protected community, Mickey will stop at nothing to find it, even though it is made perfectly clear that he is not welcome. On DVD, Blu-ray Disc from Shout! Factory ... In "Armed Response
" (2013), starring Ethan Embry, Cary Elwes, Michael Gladis, Clea Duvall, Ed Begley Jr., Ving Rhames and Vinnie Jones, when a home security business falls on hard times, the owners decide to start robbing local homes in a desperate attempt to create the need for their services. The plan seems to work perfectly until, in an attempt to one-up the competition, they finish a job with more in their haul than they bargained for. From Lionsgate ... Based on true events, "The Perfect Wave" (2013), starring Scott Eastwood, Cheryl Ladd, Patrick Lyster and Rachel Hendrix, follows avid surfer and future ordained minister, Ian McCormack, on his travels to the world's most exotic surf spots to find the perfect wave. On DVD, Blu-ray Disc from Anchor Bay.


FOREIGN:


"The German Doctor" (2014 -- Argentina): Àlex Brendemuhl, Natalia Oreiro. Patagonia, 1960. A German doctor meets an Argentinean family and follows them on a long desert road to a small town where the family will be starting a new life. Eva, Enzo and their three children welcome the doctor into their home and entrust their young daughter, Lilith, to his care, not knowing that they are harboring one of the most dangerous criminals in the world. At the same time, Israeli agents are desperately looking to bring "the German Doctor" to justice. Based on filmmaker Lucía Puenzo's fifth novel, the story follows Josef Mengele, the "Angel of Death," a German SS officer and a physician at the Auschwitz concentration camp, in the years he spent "hiding," along with many other Nazis, in South America following his escape from Germany. Mengele was considered to be one of WWII's most heinous Nazi war criminals. On DVD from First Run Features.


"Ilo Ilo" (2013 -- Singapore): Yeo Yann Yann, Chen Tianwen, Angeli Bayani, Koh Jia Ler. The film, winner of the Camera d'Or for best first film at the Cannes Film Festival, follows the middle-class Lim family as they navigate economic and domestic struggles in 1997 Singapore. The family's live-in maid Teresa, a Filipino immigrant, is an outsider in both the family and Singapore itself, seeking to manage the antics of rambunctious young Jiale and find solid footing in her new community. The two eventually form a unique bond, but just as Teresa becomes an unspoken part of the family, the financial crisis hits home, challenging the relationships among them all. On DVD. from Film Movement.


FOR THE FAMILY:

"Ben 10 Omniverse: Galactic Monsters" (2014) features a three-episode story arc plus two bonus episodes of the Cartoon Network favorite in which Ben transforms into heroes like Frankenstrike and Whampire in order to battle the vilest villains in the galaxy, $14.97 from Warner ... "Denver, the Last Dinosaur Complete Series" (1988-90) is a six-disc set with all 52 episodes, $59.99. When a pleasant and unusually intelligent dinosaur unexpectedly hatches from a fossilized egg in present day California, a group of teenagers adopt him as their new best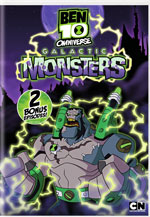 friend, protect him from the prying eyes of other humans and teach him their favorite pastimes, including skateboarding. From Cinedigm ... In "Barbie and the Secret Door" (2014), Barbie stars as Alexa, a shy princess who discovers a secret door in her kingdom and enters a whimsical land filled with magical creatures -- mermaids and fairies -- and surprises. From Universal ... After a monstrous storm on the Island of Sodor, Thomas spots some giant footprints that are unearthed after a landslide. Percy quickly becomes convinced that there is a monster on the island in "Thomas & Friends: Tale of the Brave - The Movie"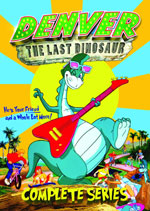 (2014) On DVD, Blu-ray/DVD Combo from Universal ... In "Ella the Elephant Season 1 Volume 1: The Magic of Friendship" (2013), Ella the Elephant and her magical red hat arrive with eight delightful stories about fun, friendship, love and laughs from the Animated Preschool Series. $14.98 from Warner ... When Orange Blossom's general store overflows with a new line of fruits and veggies, she tries to handle all of the details without any help from others, and, as a result, when she become exhausted, Strawberry helps out to build a new marketplace in "Strawberry Shortcake: Berry Best Friends" (2014). From Fox ... When an evil scientist threatens the planet, courage and true friendship are put to the test in order to save the rainforest in the animated adventure "Jungle Master" (2014); with the voices of Victoria Justice, David Spade, Josh Peck, Jon Lovitz and Jane Lynch. Available exclusively at Walmart. From Lionsgate.


SPECIAL INTEREST:


"Casting By" (2013): Documentary places the spotlight on one of filmmaking's unsung heroes -- the casting director -- and takes us on a journey through 50 years of Hollywood history from an entirely new perspective. Pioneers like Marion Dougherty and Lynn Stalmaster were iconoclasts whose exquisite taste and gut instincts helped draw the curtain on the old studio system and usher in the "New Hollywood" with movies like "Midnight Cowboy," "The Graduate," "Butch Cassidy and the Sundance Kid" and "Bonnie and Clyde." In the process they launched the careers of countless iconic actors including James Dean, Robert Duvall, Warren Beatty, Gene Hackman, Glenn Close, John Travolta, Jeff Bridges and Bette Midler. From First Run Features.


"Evergreen: The Road to Legalization" (2013): After a 40-year-old nationwide "War on Drugs," the state of Washington became a key battleground in the fight to legalize marijuana. This documentary is a scintillating inside look at a political clash that exposes the economic and human impact of marijuana legalization. (Initiative 502 has since passed). On DVD from First Run Features.


"The Roosevelts: An Intimate History" (2014) Seven-part, 14-hour documentary by Ken Burns weaves together the stories of Theodore, Franklin and Eleanor Roosevelt, three members of one of the most prominent and influential families in American politics. The series marks the first time their individual stories have been woven into a single narrative. "the Roosevelts" follows the family's story for more than a century, from Theodore's birth in 1858 to Eleanor's death in 1962. Over the course of those years, Theodore would become the 26th president of the United States, and his beloved niece, Eleanor, would marry Franklin, a fifth cousin of theirs from a different branch of the family, who became the 32nd president. Together, they redefined the relationship Americans had with their government and with each other, and redefined, as well, the role of the United States within the wider world. Meryl Streep portrays Eleanor Roosevelt in readings from her personal letters and writings, Paul Giamatti as the voice of Theodore Roosevelt and Edward Herrmann as the voice of FDR. Rounding out the cast are Patricia Clarkson, Adam Arkin, Philip Bosco, Keith Carradine, Kevin Conway, Ed Harris, John Lithgow, Josh Lucas, Carl Lumbly, Amy Madigan, Carolyn McCormick, Pamela Reed, Billy Bob Thornton and Eli Wallach. DVD: $99.99, Blu-ray Disc: $129.99. From PBS Distribution.
FROM TV TO DVD:

"About a Boy: Season One" (2013) Two-disc set with 13 episodes, $29.98 from Universal ... "Arrow: The Complete Second Season" (2013) includes all 23 episodes plus a Season One recap. Based on the DC Comics "Green Arrow" superhero comic book series. Billionaire archery enthusiast Oliver Queen (Stephen Amell) returns for another season in Starling City. Sworn to fight crime and corruption in his city, Oliver (aka the Arrow) -- with the help of the tech-savvy Felicity Smoak (Emily Bett Rickards) and his iron-fisted right hand, John Diggle (David Ramsey), and the occasional, reluctant assistance of former police detective Quentin Lance (Paul Blackthorne) -- has been waging a one-man war on crime. But in all wars, there are casualties. To honor his fallen friend, Tommy Merlyn, and protect the people he loves, Oliver must rededicate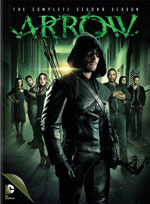 himself to his mission and be more than just a vigilante. He must become a beacon of hope for the city's most vulnerable…and a weapon of justice against those who prey upon them. Formats: Five-disc DVD: $59.98, nine-disc Blu-ray/DVD Combo: $69.97. From Warner ... "Awkward Season Three" (2013) is a four-disc set with 20 episodes of the MTV series, $26.99 from MTV/Paramount ... "Bones Season Nine" (2013-14) is a six-disc set with 24 episodes, $39.98 from Fox ... "CSI: Crime Scene Investigation – The Fourteenth Season" (2013-14) is a six-disc set with 22 episodes, $69.99 from CBS/Paramount ... In "DCI Banks: Season Two" (2014), Stephen Tompkinson returns as the tenacious and stubborn Chief Inspector Alan Banks in three more chilling crime stories. Two-disc set, $34.98 from BBC Home Entertainment ... In "Death in Paradise: Season Two" (2014), Ben Miller returns as Detective Richard Poole, solving more mysterious murders and still stuck in paradise on the stunning Caribbean island of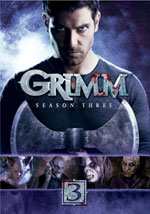 Saint-Marie. Two-disc set, $34.98 from BBC Home Entertainment ... In "Father Brown: Season One" (2013), "Harry Potter's" Mark Williams plays GK Chesterton's ecclesiastical sleuth in the 10-episode first season of this crime drama. Four-disc set, $39.98 from BBC Home Entertainment ... "Grimm: Season Three" (2013-14) is a five-disc set with 22 episodes. Portland homicide detective Nick Burkhardt is back -- but not exactly himself -- as "Grimm" returns for another 22 hair-raising episodes. With his abilities manifesting in new and unusual ways, Nick is stronger than ever with his partner, Hank, and reunited love, Juliette, by his side as he tracks down Wesen criminals with renewed determination. But things are changing all around him. As Captain Renard embroils himself with the birth of a royal child and Monroe and Rosalee's relationship intensifies, the ties between humans and the Wesen world will become even more irrevocably intertwined. DVD: $59.98, Blu-ray Disc: $69.98 from Universal ... "Hannibal: Season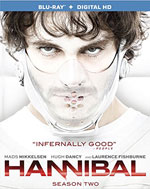 Two" (2014) is a three-disc set with 13 episodes. Based on the characters and elements appearing in the novel "Red Dragon" by Thomas Harris, "Hannibal" stars Mads Mikkelsen as the iconic Hannibal Lecter, Hugh Dancy and Laurence Fishburne. The second season continues with Will Graham (Dancy) locked in a mental asylum, accused of Hannibal Lecter's (Mikkelsen) crimes. Jack Crawford (Fishburne) is dealing with his own feelings about Will, and whether his protege is in fact a cold-blooded killer. With Will locked up, Hannibal becomes Jack's new consultant on cases. The deadly dance between these characters continues to turn in startling and unexpected ways. Formats: DVD: 39.97, Blu-ray: $39.98 from Lionsgate ... "Hawaii Five-O (2010) – The Fourth Season" (2013-14) is a six-disc set with 22 episodes, $64.99. The Hawaii Five-O team fights to keep paradise safe from the most dangerous criminals on the islands. This season, Steve McGarrett (Alex O'Loughlin) and Detective Danny "Danno" Williams (Scott Caan) pursue an expert hacker and are taken hostage by an escaped convict who convinces them of his innocence while the danger of Kono's (Grace Park) relationship with the son of a Yakuza boss escalates. Chin Ho (Daniel Dae Kim) is investigated by Internal Affairs about his ties to the head of a drug cartel, and Catherine (Michelle Borth) gains a spot on the team but must repay a debt of honor in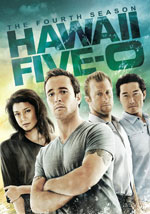 Afghanistan. From CBS/Paramount ... "Petals on the Wind" (2014) stars Heather Graham, Ellen Burstyn, Rose McIver and Wyatt Nash in this sequel to V.C. Andrews's best-selling novel and Lifetime's hit movie "Flowers in the Attic." Set 15 years in the future from the end of the previous film, the second installment shadows the Dollanganger children as they attempt to find their way in the world following their escape after years of imprisonment. From Lionsgate ... Suranne Jones and Lesley Sharp return in "Scott & Bailey: Season Two" (2014), Sally Wainwright's investigative drama that explores the personal and professional lives of two female detectives. Two-disc set, $34.98 from BBC Home Entertainment ... "South Park: The Complete 17th Season" (2013) is a two-disc set with 10 episodes. DVD: $29.99, Blu-ray Disc: $39.99 from Paramount ... "Spartacus: The Complete Series" (2013) is a 13-disc set with all 39 episodes. DVD: $199.99, Blu-ray Disc: $149.99. A limited edition Blu-ray set packaged with a Spartacus collector's figurine will also be available for $199.99. From Anchor Bay.

Check out other September 16-September 22 DVD releases and reviews at OnVideo.