New on DVD and Blu-ray Week of August 26-September 1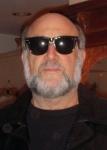 By Harley Lond - 08/26/14 at 01:37 AM CT
THIS WEEK'S THEATRICAL RELEASES:

"Belle," a melodrama about Dido Elizabeth Belle (Gugu Mbatha-Raw), an 18th century English woman of mixed race who finds herself caught between two worlds when she falls in love with a young idealist lawyer (Sam Reid) who aspires to create positive change. Co-stars Tom Wilkinson, Emily Watson, Miranda Richardson, Penelope Wilton and Matthew Goode. From Fox.

"Blended
", a very silly, empty-headed Adam Sandler comedy about single parents Lauren (Drew Barrymore) and Jim (Sandler) who have a bad blind date and agree on only one thing: they never want to see each other again ... until by coincidence they each sign up separately for a family vacation with their kids and get stuck sharing a suite at a luxurious African safari resort for a week. From Warner.


THIS WEEK'S HIGHLIGHTS:

There's two fabulous releases this week from The criterion Collection:
"All That Jazz
" (1979): The preternaturally gifted director and choreographer Bob Fosse turned the camera on his own life for this madly imaginative, self-excoriating musical masterpiece. Roy Scheider gives the performance of his career as Joe Gideon, whose exhausting work schedule -- mounting a Broadway production by day and editing his latest movie at night -- and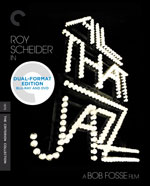 routine of amphetamines, booze, and sex are putting his health at serious risk. Fosse burrows into Gideon's (and his own) mind, rendering his interior world as phantasmagoric spectacle. Assembled with visionary editing that makes dance come alive on-screen as never before, and overflowing with sublime footwork by the likes of Ben Vereen, Leland Palmer, and the awesomely leggy Ann Reinking, "All That Jazz" pushes the musical genre to personal depths and virtuosic aesthetic heights. In a Blu-ray/DVD Dual Format Edition with a new 4K digital restoration, with uncompressed 3.0 surround DTS-HD Master Audio soundtrack on the Blu-ray. Criterion will also release this week the Blu-ray debut of "Vengeance is Mine
" (1979): A thief, a murderer, and a charming lady-killer, Iwao Enokizu (Ken Ogata) is on the run from the police. Director Shohei Imamura turns this fact-based story -- about the 78-day killing spree of a remorseless man from a devoutly Catholic family -- into a cold, perverse, and at times diabolically funny examination of the primitive co-existing with the modern. More than just a true-crime tale, "Vengeance Is Mine" bares humanity's snarling id. Restored high-definition digital transfer, with uncompressed monaural soundtrack.

Also due this week: "Queen Margot
: 20th Anniversary Director's Cut" (2013 -- France), starring Isabelle Adjani, Daniel Auteuil, Jean-Hugues Anglade, Virna Lisi and Vincent Perez. Digitally remastered director's, cut 20 minutes longer than the theatrical release, available for the first time in the U.S. France, 1572. During an uneasy break in the wars of religion, Catholic King Charles IX concludes a marriage of state between his sister, Margot (Isabelle Adjani), and the Protestant Huguenot King Henry of Navarre (Daniel Auteuil), by ramming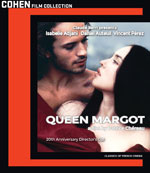 forward a reluctant Margot's head in lieu of a "Oui." But Margot's skull-faced Queen Mother is already plotting the attack on the Huguenots that would come to be known as the St. Bartholomew's Day Massacre, and Margot is in the throes of a throbbingly romantic affair with the Protestant La Male. The late director Patrice Chereau's high octane adaptation of the Alexandre Dumas novel begins in fifth gear and never lets up, plunging in hip-deep in history and into a dizzying array of characters, with passionate performances and a riveting, horrific staging of the Massacre. On DVD, Blu-ray Disc from Cohen Film Collection ... And then there's the Blu-ray debut of "High School Confidential!
" (1958), directed by Jack Arnold and starring Russ Tamblyn, Mamie Van Doren, Jackie Coogan, Jan Sterling, John Drew Barrymore, Diane Jergens, Ray Anthony, Charles Chaplin Jr., Michael Landon and Lyle Talbot. Fanning the flames of Eisenhower America's growing paranoia, "High School Confidential!" is the quintessential juvenile delinquency film that celebrates the very sex-drugs-and-rock 'n' roll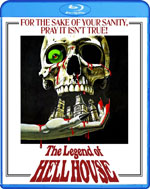 culture it pretends to condemn. Staring Russ Tamblyn as Tony Baker, the new kid at Santa Bellow High, whose cocky attitude and ambitious weed-dealing enable him to infiltrate the gang of a local narcotics boss played by Jackie Coogan. But "High School Confidential!" is much more than a hardboiled crime picture: It's a pop-culture touchstone. From Olive Films ... and, lastly, there's the Blu-ray debut of "The Legend of Hell House
" (1973, starring Pamela Franklin, Roddy McDowall, Clive Revill and Gayle Hunnicutt. It sits here, shrouded in mist and mystery, a nesting place for living evil and terror from the dead. It's Hell House. Roddy McDowall heads the cast of this exciting chiller about four psychic investigators and the dark, brooding mansion they call "the Mt. Everest of haunted houses." It's already destroyed one team of researchers. Now this brave quartet ventures in for another try at unraveling its secrets. From Scream Factory/Shout! Factory.


BUZZIN' THE 'B'S:


"Aftermath (aka Remnants)" (2012): Edward Furlong, Monica Keena, Andre Royo, C.J. Thomason, Christine Kelly. Post-nuclear apocalyptic thriller has nine desperate strangers clinging to life in a farmhouse cellar, while radioactive fallout, dwindling supplies, poisonous air and hordes of devastated refugees who want in threaten their existence. Soon they have two choices: let the makeshift shelter become their tomb or face the terrors of the world outside. On DVD, Blu-ray Disc. From Image Entertainment.


"Blood Glacier" (2013 -- Austria): Gerhard Liebmann, Edita Malovcic, Brigitte Kren. Scientists working in the Austrian Alps discover that a glacier is leaking a liquid that appears to be affecting local wildlife, causing changes in the fauna that are at first curious but soon become deathly horrifying. From IFC Films.


"Cat Run 2" (2014): Scott Mechlowicz, Alphonso McAuley, Winter Ave Zoli. When several high-ranked officials are massacred on their own military base, two wannabe detectives discover a top-secret experiment that threatens their lives and the nation's security. On DVD, Blu-ray Disc from Universal).


"Closed Circuit Extreme" (2012 -- Italy): Stefano Fregni, Francesca Cuttica, Guglielmo Favilla, Gaia Insenga. After their friend goes missing, a young couple break into the house of a suspected serial killer and plant hidden cameras ... but when they attempt to retrieve the evidence, they're trapped and forced to fight for their lives. From Jinga Films/MVD Entertainment.


"The Double" (2014): Jesse Eisenberg, Mia Wasikowska, Wallace Shawn, Yasmin Paige, Noah Taylor, James Fox, Cathy Moriarty, Chris O'Dowd, Sally Hawkins, Craig Roberts, Paddy Considine. Simon (Jesse Eisenberg) -- a timid man scratching out an isolated existence in an indifferent world -- is overlooked at work, scorned by his mother, and ignored by the woman of his dreams. He feels powerless to change any of these things. The arrival of a new co-worker, James, serves to upset the balance. James is both Simon's exact physical double and his opposite -- confident, charismatic and good with women. To Simon's horror, James slowly begins taking over his life. On DVD, Blu-ray Disc from Magnolia Home Entertainment.


"Fear in the Night" (1947): DeForest Kelley, Paul Kelly, Ann Doran, Kay Scott. A man (DeForest Kelley) dreams he committed murder and, when he awakens to discover bruises on his body and more unsettling evidence, he then begins to suspect it was real. From Film Chest Media Group.


"The Forbidden Girl" (2013 -- Germany): Peter Gadiot, Jytte-Merle Bohrnsen, Jeanette Hain. A troubled young man who lost his girlfriend in a tragic accident must resist the seductive lure of a young woman he's tutoring -- an ancient witch -- or be condemned to an eternal life on the dark side. From Inception Media Group.


"Jackpot" (2011 -- Norway): A winning soccer pool ticket propels an out-of-control and darkly humorous tale of murder, greed and betrayal, based on a story by bestselling Norwegian novelist Jo Nesbo. In a small Norwegian town near the Swedish border, a bloody shootout leaves eight people dead in an adult book shop. Buried alive under a large woman is bloodied and dazed Christmas tree factory supervisor Oscar (Kyrre Hellum), who must explain the scenario to a hard-boiled police inspector (Henrik Mestad). In Oscar's version of events -- ­which involve everything from a missing corpse, a tanning bed, a wood chipper, a sex-shop blow-up doll, a nail gun, a pigsty and Monopoly money -- he joins up with a trio of dangerous ex-con colleagues at the factory and wins the jackpot prize in a soccer betting pool. But when his co-workers get into a vicious battle over how to divide the money, Oscar is dragged along for a violent, gory and body-strewn ride. In Norwegian with English subtitles. On DVD, Blu-ray Disc. From Doppelganger Releasing.


"Jersey Shore Massacre" (2014): Danielle Dallacco, Angelica Boccella,Giovanni Roselli, Chris Lazzaro, Sal Governale, Richard Christy, Bigfoot, Ron Jeremy. A typical weekend down the shore takes a bizarre turn in the New Jersey Pine Barrens as six girls and five obnoxious fist-pumpers become the unsuspecting targets of a deranged killer. On DVD, Blu-ray Disc from Attack Entertainment.


"Live Nude Girls" (2014): Mike Hatton, Dave Foley, Andy Dick, Bree Olson, singers Har Mar Superstar and Kuba Ka, adult superstar AVN Hall of Famer Tera Patrick. When Shane (Hatton) inherits a gentleman's club from his estranged uncle, he leaves his Midwestern home for a life of partying in Los Angeles. Once he arrives, Shane finds the club run by a boozehound (Foley), employing a horde of wild, sexy strippers and on the verge of bankruptcy. From Screen Media Films.


"The Possession of Michael King" (2014): Shane Johnson, Ella Anderson, Cara Pifko, Dale Dickey, Julie McNiven, Tomas Arana. Following the sudden death of his wife, a documentary filmmaker decides to make his next film about the search for the existence of the supernatural and decides to make himself the center of the experiment -- allowing demonologists, necromancers, and various practitioners of the occult to try the deepest and darkest spells and rituals they can find on him -- and an evil and horrifying force takes over his being. On DVD, Blu-ray Disc from Anchor Bay.


"President Wolfman" (2012): Marc Evan Jackson, Ashley Ann, Anthony Jenkins. The President of the United States has been bitten by a werewolf and is loose on the streets of Washington. This comedy/horror/political satire is also a "green movie," created entirely out of recycled stock and public domain film footage culled from over one hundred grainy government instructional shorts, classroom education movies, vintage stag reels and features that have fallen out of copyright -- as well as from the favor of the public -- with a newly scripted, scored and re-voiced soundtrack with enhanced visuals and effects. From Wild Eye Releasing.


"Quicksand" (1950): Mickey Rooney, Jeanne Cagney, Barbara Bates, Peter Lorre. After borrowing $20 from his employer's cash register, an auto mechanic is plunged into a series of increasingly disastrous circumstances which rapidly spiral out of his control. From Film Chest Media Group.


"Revelation Trail" (2013): Daniel Van Thomas, Jordan Elizabeth. Cross genre thriller billed as "The Walking Dead Meets Hell on Wheels." It's the late 19th century and a gruesome zombie plague threatens the American frontier. As the dead rise, the West may fall, but standing tall against the horde is a conflicted holy man known only as Preacher (Daniel Van Thomas), forced to find his purpose in the fight against the undead. From Entertainment One.


"A River of Skulls" (2010): Kelly Nixon, Erik MacRay, Aleph Ayin, Bruce D. Cole. A young woman and a half breed lose their families and struggle to survive the chaotic 1870's during the California Gold Rush, finding each other in the process. From Lionsgate.


"Sanctuary: Quite a Conundrum" (2012): Sasha Ramos, Erin Cline, Emily Rogers, Anthony Rutowicz, Joe Coffey, Chris Greene, Catherine Trail, Julianna Pitt. A summer swimming party goes terribly wrong when a neighbor shows up unannounced -- completely naked and brandishing a gun. Forcing the young hostess to admit to their failed tryst, he turns the gun on himself and falls dead into the pool. From that flash point starts a nightmarish odyssey for everyone involved. From Midnight Releasing.


"Triad" (2012 -- Hong Kong): William Chan, Michele Wai, Derek Tsang. Three childhood friends join the Hong Kong Triads, only to discover that fame and fortune will ultimately break them apart as only one can become the leader of the gang. From Well Go USA.
ON THE INDIE FRONT:

"The Stream" (2013), starring Mario Lopez, Kelly Rutherford, Christopher Gorham and Rainn Wilson, is a unique family comedy that benefits the Boys & Girls Clubs of America, with a portion of the proceeds being donated to the organization to support their youth development programs. Nearly 200 teenagers from BGCA, as well as additional teens from Philadelphia's Big Picture Alliance and from Dreaming Tree's Fresh Films Chicago program, worked behind the camera and/or in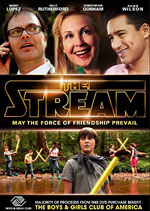 the editing bay during filming. In the summer of 1981, five preteen friends engaging in "Star Wars" Jedi battles face a gigantic epic adventure when a bully snaps in half a plastic bat being used as a lightsaber: the boys must follow a nearby stream to the town mall, buy a new bat and return home before their parents realize they're missing, all the while wrestling with small crushes, big imaginations and equivalent coming-of-age obstacles on a lazy summer afternoon. The film is bolstered by a nostalgic top-40 soundtrack with songs from Billy Squier, The Go-Go's, Joan Jett & the Blackhearts and, of course, John William's iconic "Star Wars" score. From Cinedigm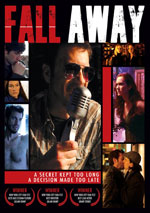 ... When the secretly gay lead singer of up and coming band "65 Home" is brutally murdered in a Chicago back alley, his friends and lovers travel back to Nashville with his ashes to honor him and examine why he was killed in "Fall Away" (2010), starring Nathanael Card, Erinn Strain, Robert Tobin, Ryan Redyea, Ali Goodman, David Golan, Grant Stokes. They discover that there were many Jake's -- the brother, the lover, the poet, the liar and the cruel manipulator. Everyone knew a different side of him and the conflicted and seemingly contradictory aspects of his life. Torn between his personal and professional relationship with his co-writer Mel and their unborn child, committed to his affair with his secret love John, Jake was determined to make it big at all costs. But why was he killed? From Live Wire/MVD Entertainment.


FOREIGN:

In "Age of Uprising: The Legend of Michael Kohlhaas" (2013 -- France/Germany), starring Mads Mikkelsen, Melusine Mayance, Delphine Chuillot, David Kross and Bruno Ganz, Michael Kohlhaas is a well-to-do 16th Century horse merchant in Southern France who is wronged when a local nobleman and his lackeys steal two of his horses. Kohlhaas repeatedly seeks fairness and compensation through legal means, but is unjustly rebuffed because of his lack of influence. Matters take a turn for worse when Kohlhaas's persistence leads to his wife's murder, leaving the horse merchant and his daughter stricken with grief ... and a rising anger that prompts Kohlhaas to turn to fanatical and violent extremes to obtain justice. Adapted from German author Heinrich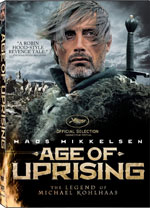 von Kleist's classic novella.On DVD, Blu-ray Disc from Music Box Films ... Based on a true story, "Same Same But Different
" (2009 -- Germany) revolves around Ben, a young German student traveling to Cambodia on a post-graduation summer trip, and Sreykeo, a 21-year-old bar girl in Phnom Penh. The two meet in a nightclub and quickly fall in love. After Ben returns home to Germany, Sreykeo, Skyping from Cambodia, reveals that she is HIV-positive; Ben immediately feels he must help her. In doing so he quickly discovers a world where not everyone is dealt the same cards and where motivations are not always pure. Stars Apinya Sakuljaroensuk, David Kross. From First Run Features ... "A Promise
" (2013 -- France), directed by Patrice Leconte and starring Richard Madden, Alan Rickman and Rebecca Hall, is a romantic drama set in Germany just before WWI and centered on a married woman who falls in love with her husband's protege. Germany, 1912. Friedrich (Richard Madden), a graduate of humble origins, takes up a clerical post in a steel factory, soon becoming the elderly owner Karl's (Alan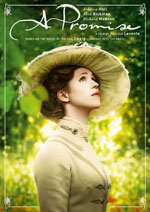 Rickman) private secretary and boarder. There he meets Lotte (Rebecca Hall), Karl's reserved and beautiful young wife. Starting an illicit romance, the two young lovers dreams are dashed when Karl announces he's sending his secretary to oversee his mines in Mexico. But Lotte makes a promise to Friedrich: when he returns in two years, she will be his no matter what. With the outbreak of World War I prohibiting his return to Germany, Friedrich must wait eight long years before returning to Europe and finding out if the woman he pines for has kept her promise during that brutal passage of time. From IFC Films ... In "Young & Beautiful
" (2013 -- France), directed by Francois Ozon and starring Marine Vacth, Geraldine Pailhas, Frederic Pierrot and Fantin Ravat, 17-year-old budding beauty Isabelle (Vacth) -- After losing her virginity -- takes up a secret life as a call girl, meeting older gentlemen for erotic hotel room trysts. But throughout her sexual escapades Isabelle remains curiously aloof, showing little interest in the encounters themselves or the money she makes from them. What does Isabelle hope to gain by offering her body up to the whims of strangers? From IFC Films.


FOR THE FAMILY:

"Adventure Planet" (2014), with the voices of Jane Lynch, Brooke Shields, Bailee Madison, Drake Bell and J.K. Simmons, is an animated action adventure about a sister and brother living in Thailand who have unique abilities to communicate with nature and who try to stop an invasion of energy-hungry devices that threaten to engulf the Earth. From ARC Entertainment.


SPECIAL INTEREST:



"Circle the Wagen" (2013): Docu-drama explores the Volkswagen subculture in the United States. In this optimistic feature-length buddy/roadtrip/docu-dramedy, two friends work in tandem to get "The Croc," a ramshackle 1972 VW bus, across the country. The story follows Dave Torstenson, an idealistic adventurer and automotive neophyte, and his convivial co-pilot, Charlie Pecoraro, on their journey down Route 66 in a baby blue bus purchased, sight unseen, on eBay for $787. Dave has thus fulfilled a lifelong dream of owning a vintage Volkswagen bus. Now, the challenge is to get the rickety vehicle across the country to Los Angeles. From Frontiersman Pictures/Devolver Digital Films/BRINKvision.


"Earth: The Sequel" (2009): Based on the New York Times bestselling book by the same name, this documentary provides a straightforward look at the green energy revolution taking place all around us, featuring the inventors and entrepreneurs who are leading the charge in pushing the boundaries of science to harness energy from the sun, waves, wind, and even heat from the earth itself. From Cinedigm.


"Fuhrer Cult and Megalomania" (2011): "Even the pyramids," Hitler told his protege, architect Albert Speer, "will be dwarfed by the stone and concrete masses I plan to erect." By early in the 20th century, Nuremberg was regarded as the most anti-Semitic city in Europe. By 1929 Hitler had decided to make Nuremberg the "City of the Party Rallies" and a symbol representing the greatness of the German Empire in medieval times. Up to 1.5 million people converged on Nuremberg in the course of a party rally, which lasted eight days, forming an indispensable platform for the Nazis once a year -- with a gigantic propaganda machine, brochures and books, recordings, radio and films. This film documents the construction of Hitler's propaganda center. From First Run Features.


"Medieval Lives" (2013): An engrossing glimpse into the experiences of birth, marriage, and death in the Middle Ages. Presented by Cambridge historian Dr. Helen Castor. Two-disc set with three episodes, $34.99. From Athena.


"75 Years of WWII" (2014): Two-disc set with a new mini-series, "D-Day in HD," as well as three additional History specials: "Bloody Santa Cruz," "Enterprise Versus Japan" and "Ultimate World War II Weapons." From Lionsgate.


"The Siege of Leningrad" (2013): In 1941, Hitler ordered the German Army to invade Russia. The Nazis raced across Russia's heartland until they reached Leningrad -- the cradle of the Bolshevik Revolution. But the city did not fall quickly to Hitler's troops; instead it resisted. The siege of Leningrad began on September 8, 1941 and ended on January 27, 1944. For 872 days the city was surrounded. Within, the inhabitants fell into despair, starvation and cannibalism. Well over a million people lost their lives during this period. This documentary chronicles the breathtaking story both of heroism and mankind's failings -- and one of the worst atrocities carried out by Germany during the Second World War.From First Run Features.
FROM TV TO DVD:

"Blandings, Series 2" (2013-14) is a two-disc set with seven episodes, $39.99 from Acorn Media ... "Cesare Mori - The Complete Series" (2012) is the true story of how Cesare Mori (""The Iron Prefect"") cleaned up the Sicilian Mafia is a little-known chapter of Italian history and spans the years from World War I to the rise of Fascism. Two-disc set, $29.95 from MHz Home Entertainment ... "Criminal Minds – The Ninth Season" (2013-14) is a six-disc set with 24 episodes, $64.99 from CBS/Paramount ... "Deadbeat" (2014) is a single-disc with 10 episodes of the series about a moneyless, clueless young man who can see dead people; faced with a constant
stream of stubborn spirits, Pac goes to whatever lengths require the least amount of effort to help New York City's most frivolous ghosts finish their unfinished business. From Lionsgate ... "Donna Detective: Season 1" (2007) is a three-disc set with six episodes that follows Senior Detective Lisa Milani solving cases involving serial killers and other deadly criminals in a small town outside of Rome. $29.95 from MHz Home Entertainment ... "Elementary – The Second Season" (2013-14) is a six-disc set with 24 episodes, $64.99 from CBS/Paramount ... "Haven: The Complete Fourth Season" (2013) is a four-disc set with 13 episodes. DVD: $39.98, Blu-ray Disc: $49.98, from Entertainment One ... "Heartland: The Complete Fourth Season" (2010-11) is a five-disc set with 18 episodes, $44.98 from Entertainment One ... "Inspector Manara: Season One and Season Two" (2009-10) follows Inspector Luca Manara, a dreamy man and a supervisor's worst nightmare who arrives on a motorcycle to head up the police department in Tuscany. Four-disc sets each with all 12 episodes, $39.95 from MHz Home Entertainment ...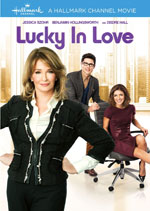 "Lucky in Love" (2014) is a Hallmark Channel Movie starring Jessica Szohr, Ryan Kennedy, Ben Hollingsworth and Deidre Hall. Mira Simon has a definite idea of what her fantasy life entails: the perfect job, the perfect house and the perfect man. After a few innocent April Fool s jokes, Mira s dream life starts becoming a reality, and she soon realizes living her fantasy may not be all that it s cracked up to be. From Cinedigm ... "Masterpiece: Breathless" (2014), starring Jack Davenport, Zoe Boyle and Catherine Steadman, follows the exploits of doctors, nurses, and spouses connected with a busy obstetrics ward at a National Health Service hospital in London in 1961. It's a time when gynecologists are all men and nurses aspire to a trip down the aisle with a good-looking doctor. Abortion is illegal, the Beatles are still nobodies, and society is on the cusp of profound change. Airs on Masterpiece on PBS Sundays, August 24 to September 7.Two-disc DVD from PBS Distribution ... "Murder in Suburbia Complete Collection" (2004-05) is a four-disc set with 12 episodes of the BBC/ITV series about two female detectives who patrol an upscale suburb where perfect-looking lives crack to reveal all kinds of depravity, $59.99 from Acorn Media ... "The Musketeers" (2014) is a three-disc set with 10 episodes of BBC America's new action-packed adventure series. Set on the streets of 17th century Paris, the series gives a contemporary take on the classic story of "The Three Musketeers" by Alexandre Dumas. DVD: $34.98, Blu-ray: $39.98. From BBC Home Entertainment ...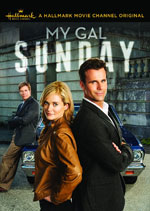 "My Gal Sunday" (2014) is a Hallmark Movie Channel movie starring Rachel Blanchard, Erica Carroll, Elizabeth Higgins Clark and Cameron Mathison. A newlywed couple proves their crime-solving prowess when their political ties and successful private-eye business suddenly puts them in grave danger. When their parents are taken hostage by a vengeful kidnapper looking for justice for the wrongful murder conviction of his brother, the duo must work together to uncover the clues that will save their parents' lives -- and put their own on the line. From Cinedigm ... "The Normal Heart
" (2014)stars Mark Ruffalo, Matt Bomer, Taylor Kitsch, Jim Parsons, Julia Roberts, Alfred Molina, Joe Mantello, Jonathan Groff, Denis O'Hare, Stephen Spinella, Corey Stoll, Finn Wittrock, B.D. Wong. When writer Larry Kramer hosted a gathering of gay men at his home in 1981 to discuss the "gay cancer" that was plaguing their community, he effectively launched a series of events that would change the face of the Gay Rights Movement and American activism. In 1985, he immortalized the events in the groundbreaking play "The Normal Heart," which was later revived on Broadway in 2011, garnering five Tony Award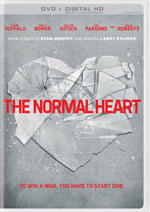 nominations. Three decades after its Off Broadway debut, Kramer's dream of a film version to bring his urgent and pivotal story to an even wider audience finally arrived when "The Normal Heart" was broadcast on HBO. The drama tells the story of the onset of the HIV-AIDS crisis in New York City in the early 1980s. It explores the nation's sexual politics as gay activists and their allies in the medical community fight to expose the truth about the epidemic to a city in denial. Mark Ruffalo portrays Ned Weeks, who witnesses first-hand a mysterious disease that has begun to claim the lives of many in his gay community and starts to seek answers. On DVD, Blu-ray Disc from HBO ... "Now and Again: The DVD Collection" (1999-2000) is a five-disc set with all 22 episodes, $42.99. From CBS Home Entertainment/Paramount ... "Portlandia Season 4" (2014) Two-disc set with 10 episodes, $19.98. Fred, Carrie, Toni, Candace, Lance, Nina and many more of Portlandia's most loved and eccentric characters are back for a fourth season that includes a Pride Parade, a celery salesman, Ecoterrorists, informed ghosts, social bankruptcy, a punk from the '80s who wakes up from a coma, and many, many other quirky events. Guests include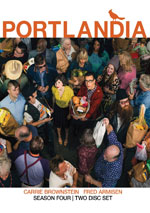 Jello Biafra (Dead Kennedys), Vanessa Bayer ("Saturday Night Live"), Kirsten Dunst, Joshua Homme (Queens of the Stone Age), k.d. lang, Duff McKagan (Gun N' Roses, Velvet Revolver), Silas Weir Mitchell ("Grimm"), Michael Nesmith (The Monkees), Mark Proksch ("The Office"), Maya Rudolph, columnist Dan Savage, Nick Swardson ("Reno 911!"), jazz duo Tuck and Patti, Jeff Tweedy (Wilco) and Olivia Wilde. Paul Allen and members of the Portland Trail Blazers also stop by this season.From Video Services Corp ... "Revenge: The Complete Third Season" (2014) is a five-disc set with 25 episodes, $45.99 from Disney ... "Sons of Anarchy Season Six" (2013) includes 13 episodes, on DVD, Blu-ray Disc from Fox ... "Twilight Zone 80's: The Complete Series" Collection contains all three seasons (65 episodes) from the '80s TV series. From (RLJ/Image Entertainment ... "The Walking Dead: The Complete Fourth Season" (2013-14) is a five-disc set with 16 episodes. Formats: DVD: $69.98, Blu-ray Disc: $79.99, Limited Edition "Tree Walker" Blu-ray set designed by MacFarlane Toys: $129.99. From Anchor Bay ... "Welcome Back, Kotter: The Complete Series" (1975-79) is a 16-disc set with all 95 episodes. From Shout! Factory.

Check out other August 26-September 1 DVD releases and reviews at OnVideo.