New on DVD and Blu-ray Week of August 19-25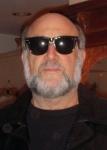 By Harley Lond - 08/19/14 at 02:15 AM CT
THIS WEEK'S THEATRICAL RELEASES:

Ho-hum. "The Amazing Spider-Man 2" continues the rebooting of the Spider-Man saga, with Andrew Garfield again reprising his role as "Spidey" and Emma Stone co-starring as Parker/Spider-Man's girlfriend Gwen Stacy. But there's something missing here; there's just not enough oomph, even with formidable special-effects villains Electro (Jamie Foxx), Green Goblin (Dane DeHaan) and The Rhino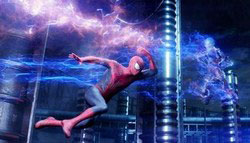 (Paul Giamatti), and despite an emphasis on the back story and the disappearance of Parker's parents. It's all pretty predictable and, at times -- especially in the scenes between Parker/Spider-Man and Gwen Stacy -- boring. There's no sense of humor, no spaciousness here, no surprises; it's all too formulaic. Spidey is stuck in a claustrophobic web of his own making. And, boy, do we miss the sexy Kirsten Dunst as Mary Jane Watson. Co-stars Sally Field, Denis Leary, Martin Sheen, Colm Feore, Chris Cooper, Marton Csokas, Chris Zylka and Frank Deal. Extras include deleted scenes, filmmaker commentary, Alicia Keys' "It's On Again" music video and a six-part behind-the-scenes documentary "The Wages of Heroism: Making The Amazing Spider-Man 2
." From Sony.

Unlike "The Amazing Spider-Man 2," "Only Lovers Left Alive
" is a film that takes many, many chances, with an original, off-beat story line, unusual casting, a literate, intelligent script, and a great underground music soundtrack -- all put together by writer-director Jim Jarmusch. The story revolves around two fragile and sensitive vampires, Adam (Tom Hiddleston) and Eve (Tilda Swinton). Both are cultured intellectuals, mature and charmingly ultra-cool with an all-embracing passion for music, literature, art, science and each other. Their centuries-long existence, however, is threatened by the arrival of Eve's carefree little sister, Ava (Mia Wasikowska), who hasn't yet learned to tame her wilder instincts. Its a poetic love story set against the romantic desolation of Detroit and Tangier, with a fair measure of black humor and sensual photography thrown in for good measure. Co-stars Anton Yelchin, John Hurt and Jeffrey Wright. Extras include "Traveling at Night With Jim Jarmusch," deleted and extended scenes and a Yasmine Hamdan "Hal" music video. From Sony.

Also due this week: The horror-thriller "The Quiet Ones
," about a college experiment in the paranormal that unleashes an unspeakable force with a power beyond all explanation.


THIS WEEK'S HIGHLIGHTS:

The Criterion Collection has on hand this week two sexy Spanish-language films available in dual format DVD/Blu-ray packages. First off is "Tie Me Up! Tie Me Down!
" (1990 -- Spain), Pedro Almodovar's colorful and controversial tribute to the pleasures and perils of movie-making, sex, love and the Stockholm syndrome. It's a rambunctious dark comedy starring Antonio Banderas as an unbalanced but alluring former mental patient and Victoria Abril as the B-movie and porn star he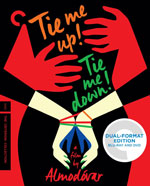 takes prisoner in the hopes of convincing her to marry him. A highly unconventional romance that came on the spike heels of Almodovar's international sensation "Women on the Verge of a Nervous Breakdown," this is a splashy, sexy central work in Almodovar's career, radiantly shot by the director's great cinematographer Jose Luis Alcaine and with an appropriately Hitchcockian score by the great Ennio Morricone. The bathtub scene with Victoria Abril is alone worth the price of admission. (The film, originally rated X but released without a rating by Miramax, was instrumental in heralding the creation of the NC-17 rating). In a new 2K digital restoration, supervised by Almodovar and executive producer Agusti­n Almodovar, with 5.1 surround DTS-HD Master Audio soundtrack on the Blu-ray ... "Y tu mamá también
" (2001 -- Mexico) is the smash road comedy from Oscar-winning director Alfonso Cuaron. Gael Garci­a Bernal and Diego Luna shot to international stardom as a pair of horny Mexico City teenagers from different classes who, after their girlfriends jet off to Italy for the summer, are bewitched by a gorgeous older Spanish woman (Maribel Verdu) they meet at a wedding. When she agrees to accompany them on a trip to a faraway beach, the three form an increasingly intense and sensual alliance that ultimately strips them both physically and emotionally bare. It's a rare movie that combines raunchy subject matter and emotional warmth. In a new 2K digital restoration, supervised by director of photography Emmanuel Lubezki and approved by Cuaron, with 5.1 surround DTS-HD Master Audio soundtrack on the Blu-ray.

Olive Films will release two Frank Borzage films this week: "That's My Man
" (1947), starring Don Ameche, Catherine McLeod and Roscoe Karns. Virtually unseen by the public for more than 60 years, the film stars Ameche as a bookkeeper who yearns to own a racehorse, and whose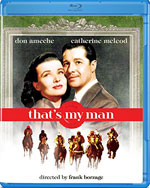 dreams materialize when he comes into possession of a promising stallion named Gallant Man. But his passion for racing threatens to spoil his relationship with his wife ( McLeod), who shares Joe's idealism but not his willingness to wager their future on such a high stakes dream ... and "Magnificent Doll
" (1946), starring Ginger Rogers, David Niven and Burgess Meredith. Dorothea "Dolly" Payne (Rogers) is torn between her affection for Aaron Burr (Niven), vice president under Thomas Jefferson and something of a scoundrel, and James Madison (Meredith), a political idealist soon to be known as the "Father of the Constitution. Both are available on DVD and Blu-ray.


BUZZIN' THE 'B'S:

In "Fading Gigolo
" (2014), directed by John Turturro and starring Turturro, Woody Allen, Liev Schreiber, Sofia Vergara, Vanessa Paradis, Sharon Stone, Max Casella, Jill Scott, Aida Turturro and Bob Balabani, failed bookstore owner Murray (Allen) talks his friend Fioravante (Turturro) into becoming a gigolo as a way of making some much needed cash after his dermatologist (Stone) expresses a desire to experience a ménage à trois with a woman friend (Vergara). With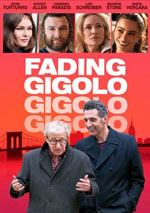 Murray acting as Fioravante's "manager," the duo quickly finds themselves caught up in the crosscurrents of love and money -- especially when Fioravante falls for a young Hasidic woman. On DVD and Blu-ray Disc from Millennium Films ... Written, edited and directed by John Sayles, "Go for Sisters
" (2013) tells the story of Bernice (LisaGay Hamilton) and Fontayne (Yolonda Ross), who grew up the closest of friends but took very different paths in life. Twenty years later, those paths cross: Fontayne is a recovering addict fresh out of jail, and Bernice is her new parole officer. But when Bernice's son Rodney goes missing on the Mexican border, his shady partners in hiding are brutally murdered, she needs someone who can navigate Rodney's world without involving the police ... and turns to Fontayne. The pair enlist the services of Freddy (Edward James Olmos), a disgraced ex-LAPD detective, and plunge into the underbelly of Tijuana, quickly finding themselves in a potentially deadly cat-and-mouse game with a ruthless gang of human traffickers. From Freeestyle Digital Media ... After an illustrious special ops career ends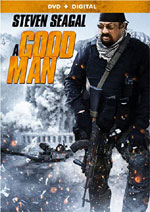 in disaster, Alexander (Steven Seagal) goes off the grid and attempts to lead a quiet life as a handyman at an apartment complex. But when one of his tenants and her family fall under the thumb of a Russian gangster, Alexander is dragged into an all-out war between rival Chinese and Russian gangs, forcing him to not only defend the family, but bringing him face to face with an old foe in "A Good Man
" (2014), co-starring Victor Webster, Tzi Ma, Iulia Verdes and Claudiu Bleont. From Lionsgate ... The sequel "Jarhead 2: Field of Fire
" (2014), starring Jason Wong, Stephen Lang, Cole Hauser, Esai Morales, Josh Kelly, Danielle Savre, Bokeem Woodbine and Ronny Jhutti, has battle-scarred Marines helping a Navy SEAL get an Afghan woman famous for her defiance of the Taliban escape the country ... without tanks or air support. On DVD, Blu-ray/DVD Combo from Universal ... In "Varsity Blood
" (2014), starring Lexi Giovagnoli, Wesley Scott, Debbie Rochon, Natalie Peyton and Blair Jackson, a pack of small town jocks and cheerleaders with a dark secret head out to a remote farmhouse for a raucous Halloween pasture party, only to be met by an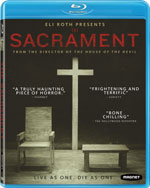 uninvited guest dressed as their high school mascot armed with a bow and arrow, a battle-axe, and an insatiable appetite for butchery. From RLJ/Image Entertainment ... In "The Sacrament
" (2013), starring Amy Seimetz, Joe Swanberg, Kate Lyn Sheil and AJ Bowen, two reporters journey to a remote Central American compound hoping to reunite with the photographer's sister, where they find an isolated community of true believers devoted to a shadowy but charismatic figure called "Father" whose utopian claims rapidly take a very dark turn. On DVD, Blu-ray Disc from Magnolia Home Entertainment ... As WWII rages on, the Allies are about to push the Germans out of North Africa when the Nazis turn up the heat, unleashing their secret Weapon -- dragons. Now the Allies must assemble a group of the best pilots from different nations to battle this new threat to civilization in "P-51 Dragon Fighter" (2014), starring Scott Martin, Stephanie Beran, Ozman Sirgood and Robert Pike. From Monarch Home Entertainment.


ON THE INDIE FRONT: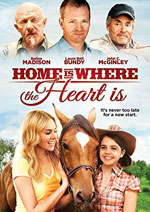 In "Home is Where the Heart Is (aka Watercolor Postcards)" (2013), starring Bailee Madison, Laura Bell Bundy, Conrad Goode, Jonathan Banks and John C. McGinley, disillusioned actress Sunny returns to her struggling-to-stay-alive hometown of Bent Arrow, Texas, to attend her mother's funeral and provide guardianship for a half-sister she never knew. She meets an ex-NFL player who is coping with a heart-wrenching loss by painting watercolor postcards at a roadside stand, and together they come up with a plan to help save the town. From ARC Entertainment ... "Silent Mountain" (2014) is a World War I romantic drama starring William Moseley, Eugenia Costantini, Claudia Cardinale and Werner Daehn. At his sister's wedding, young Andreas meets 17-year-old Francesca, but is sent to the front lines of World War I the next day. Determined to withstand the conflict, Andreas fights his way through the mountainous battleground of the Alps to rescue Francesca and escape the escalating combat. From Entertainment One.


FOR THE FAMILY:
"Toy Story of Terror
" (2013), with the voices of Tom Hanks, Tim Allen, Joan Cusack, Carl Weathers, Stephen Tobolowsky, Timothy Dalton, Wallace Shawn and Don Rickles, is a 22-minute short addition to the "Toy Story" franchise. What starts out as a fun road trip for the "Toy Story" gang takes an unexpected turn for the worse when the trip detours to a roadside motel. After one of the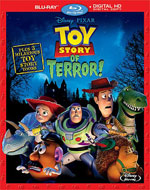 toys goes missing, the others find themselves caught up in a mysterious sequence of events that must be solved before they all suffer the same fate. On DVD, Blu-ray Disc from Disney ... "Scooby-Doo! Frankencreepy" (2014) is an original animated feature with two episodes: "A Gaggle of Galloping Ghosts" and "To Switch a Witch," $19.98 from Warner ... In the family/mystery "Ace Wonder" (2014), Ace Wonder is a 10-year-old detective, struggling to find a story line for his latest novel. When his path tangles with Derek Morton, a simple family mystery becomes a very real case of corporate espionage, scientific discovery, and one cold blooded killer. Stars Gator Moore, Derek Moreland, Jeff Moreland, Robert Grossman, Jeff Moore and John Robert Moore. From Vertical Entertainment ... "Hey Arnold! The Complete Series" (1996-2001) is a 16-disc box set featuring all 99 big-city adventures from the classic Nickelodeon animated series. From Shout! Factory.


SPECIAL INTEREST:

Lots of little girls love the cute, cuddly and colorful equine creatures featured in the cartoon series "My Little Pony: Friendship is Magic." Apparently, so do a shocking number of adult males. Bronies, or "Bro Ponies," are a subculture of adult men who are unlikely fans of "My Little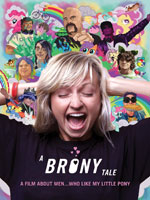 Pony." It's a craze that has taken the United States by storm -- there are believed to be more than 3 million Bronies nationwide -- but how does this fit with a culture that has told boys how to act since childhood: Legos, not Barbies! Toy soldiers, not fairies! Why are so many grown men embracing this series made for girls? Are these men just abnormal, or is there something more going on? Brent Hodge asked all these questions while making "A Brony Tale
" (2014) over a two-year period, and he came up with some startling answers. Traveling across North America, Hodge locates and interviews Bronies in the unlikeliest of circumstances -- bodybuilders, fundraisers, military men, bikers. He also follows Canadian actress Ashleigh Ball, the voice of several "My Little Pony: Friendship is Magic" cartoon characters, to the 2012 BronyCon event in New York City, where she meets and embraces these unique, adoring fans. The film, delves deeply into this world and challenges some deeply felt preconceptions. It's a celebration of positive feelings, optimism and just plain darn-good happiness. From Virgil Films.


FROM TV TO DVD:

"Boardwalk Empire: The Complete Fourth Season" (2013): The four-disc set with all 12 episodes of Season Four of the Emmy Award-winning series traces the continuing rise of organized crime and the expansion of Nucky's (Steve Buscemi) empire into far-flung territories, while also taking a closer look at the rapidly expanding role that African Americans played in U.S. culture throughout the 1920s, with the addition of Chalky White's (Michael K. Williams) Onyx Club and a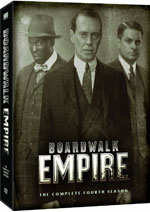 new gangster from Harlem (Jeffrey Wright). DVD: $59.99, Blu-ray Disc: $79.98, from HBO ... "The Good Wife: The Fifth Season" (2013-14) is a six-disc set with 22 episodes, $64.99. Season Five marks a new start for Alicia Florrick (Julianna Margulies) as she and Cary (Matt Czuchry) join forces to launch their own law firm. As they sever ties with Lockhart/Gardner, tensions escalate and explode as the new rivals go into attack mode -- battling each other both in and out of court. Meanwhile, newly elected Governor Peter Florrick (Chris Noth) and his Chief of Staff Eli (Alan Cumming) face new corruption issues as the Ethics Commission investigates possible voter fraud during Peter's gubernatorial campaign. Alicia's new venture leads her to volatile showdowns, altering every major relationship she's cultivated. From CBS/Paramount ... "The Millers: The First Season" (2013-14) is a three-disc set with 23 episodes, $49.98. From CBS Home Entertainment/Paramount ... "The Mindy Project: Season Two" (2013-14) is a three-disc set with 22 episodes, $29.98 from Universal ... "Newhart: The Complete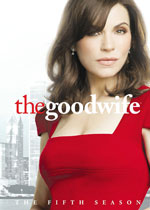 Fourth Season" (1985-86) is a three-disc set with 24 episodes. In this season (which originally aired on CBS from 1985-86), life at the Stratford Inn gets even more eccentric for Dick (Bob Newhart) and his wife Joanna (Mary Frann). But in their little Vermont town, and for their friends George (Tom Poston), Stephanie (Julia Duffy) and Michael (Peter Scolari), "eccentric" is business as usual. From Shout! Factory ... "NCIS: The Eleventh Season" (2013-14) is a six-disc set with 24 episodes, $64.99. Special Agent Jethro Gibbs (Mark Harmon) continues to guide the elite unit from the Naval Criminal Investigative Service into dangerous waters in order to protect the nation from biological attacks, hospital bombings and an unpredictable terrorist group known as "The Brotherhood of Doubt." This season, the NCIS team is tested like never before when one of their own is taken hostage by a terrorist at large and the mysterious re-emergence of the infamous Privileged Killer takes the team to New Orleans for a two-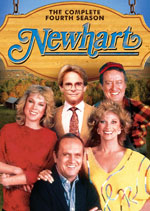 part episode. From CBS/Paramount ... "NCIS: Los Angeles: The Fifth Season" (2013-14) is a six-disc set with 24 episodes, $64.99. In the fifth season of the series, the NCIS team stop a mastermind from bombing a train, solves a top-secret vaccine-related murder, and embarks on a rescue mission in Afghanistan to save one of their own. From CBS/Paramount ... "Parenthood: Season 5" (2013-14) is a five-disc set with 22 episodes, $44.98 from Universal ... "Parks and Recreation: Season Six" (2013-14) is a three-disc set with 22 episodes, $39.98 from Universal ... "Revolution: The Complete Second Season" (2013-14) includes 22 episodes of the series about a family struggling to survive in a world where all technology -- computers, planes, cars, phones, lights -- has been blacked out; what's left is a post-apocalyptic landscape inhabited by ruthless paramilitary groups and heroic freedom fighters.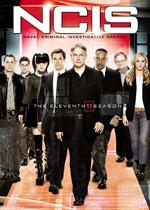 Five-disc DVD: $59.98, nine-disc Blu-ray/DVD Combo: $69.97, from Warner ... "Rosemary's Baby" (2014) is the NBC miniseries based on the best-selling novel by Ira Levin. Set in present-day France, the thriller centers on a young married couple who escape New York and move to Paris with hopes of leaving their sad past behind. After a series of unfortunate events, Rosemary and Guy Woodhouse are presented with an offer they can't refuse -- an apartment at the most prestigious address in the city. Problem is, it comes with a haunted past, and an immeasurable price. On DVD, Blu-ray Disc from Lionsgate ... In "Walker, Texas Ranger: Something in the Shadow" (1994), Chuck Norris is back in action as iconic hero Cordell Walker in a two-part adventure in which he gets tangled up in two investigations at a college where Assistant D.A. Alex Cahill teaches.Exclusively at Walmart, from CBS/Paramount.

Check out other August 19-25 DVD releases and reviews at OnVideo.