New on DVD and Blu-ray Week of August 12-August 18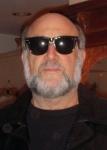 By Harley Lond - 08/12/14 at 02:53 AM CT
THIS WEEK'S THEATRICAL RELEASES:

"Locke" is a tour-de-force performance for Tom Hardy as Ivan Locke, a successful construction foreman on his way home one night when he discovers that a woman he had had a fling with is going into premature labor; he decides to abandon his family and travel to London to be with her, but first he has to coach a co-worker about a massive concrete pour in Birmingham the next day as well as talk to his wife and lover. The entire film takes place in Locke
's car during his two-hour drive to London. Extras include a featurette and commentary. From Lionsgate.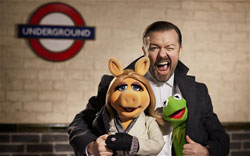 In "Muppets Most Wanted
," Kermit the Frog, Miss Piggy, Animal and the entire Muppets gang head out on a world tour. Unfortunately for Kermit, he's a dead ringer for Constantine -- the World's Number One Criminal -- and he's thrown behind bars while the dastardly villain takes Kermit's place. The Muppets become entangled in an international crime caper as Constantine plots the robbery of the century. Stars Kermit the Frog, Miss Piggy, Fozzie Bear, The Great Gonzo, Animal, Ricky Gervais, Ty Burrell, Tina Fey with guest cameos by Tony Bennett, Sean Combs, Rob Corddry, Celine Dion, Josh Groban, Salma Hayek, Ray Liotta, Ross Lynch, Chloe Grace Moretz, Christoph Waltz and more. Extras include an extended cut and a blooper reel. From Disney.

In the comedy sequel "A Haunted House 2
," Marlon Wayans returns as Malcolm who, after exorcising the demons of his ex, starts a fresh life with his new girlfriend (Jaime Pressly) and her two children. But after moving into their dream home, he's once again plagued by bizarre paranormal events. Also stars Essence Atkins, Gabriel Iglesias and Missi Pyle. Extras include deleted and extended scenes and commentary. From Universal.

"Frankie & Alice
" is the remarkable true story of an African American go-go dancer named Frankie (Halle Berry) who has dissociative identity disorder; she struggles to retain her true self while fighting against two very unique alter egos: a seven-year-old named "Genius" and a Southern white racist woman named "Alice." In order to stop the multiple voices in her head, Frankie works with a psychotherapist (Stellan Skarsgard) to uncover and overcome the mystery of the inner ghosts that haunt her. Co-stars Phylicia Rashad, Chandra Wilson, Rosalyn Coleman, Joanne Baron and Brian Markinson. Extras include a behind-the-scenes featurette. From Lionsgate.


THIS WEEK'S HIGHLIGHTS:

"The Marx Brothers TV Collection" (2014) is the first set of its kind dedicated to the great comedic trio. The set features more than 50 performances on TV programs including The GE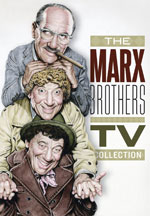 Theater, The DuPont Show With June Allyson, The Jack Benny Program, The Jackie Gleason Show, The Colgate Comedy Hour, The Dick Cavett Show, All Star Revue, The Dinah Shore Chevy Show, The Kraft Music Hall, The Red Skelton Hour, The RCA Victor Show, The Perry Como Show, The Arthur Murray Party, Championship Bridge, Celebrity Golf, Celebrity Billiards and many, many more. The collection also features a 40-page book with rare photos from the Marx Brothers family archive, program notes and an essay by Marx Brothers historian Robert S. Bader. In a three-disc DVD set, $39.97. Extras include bonus clips and short films. A must for Marxists of all stripes. From Shout! Factory ... To coincide with this year's Elvis Week, which will be held August 9-August 17 in Memphis at Elvis Presley's Graceland, Warner Home Video is releasing two classic Elvis outings on Blu-ray, in premium Digibooks that include rare, behind-the-scenes photos: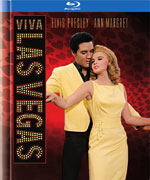 "Viva Las Vegas
50th Anniversary" (1964), directed by George Sidney and starring Elvis, Ann-Margret, Cesare Danova and William Demarest. This is one of Elvis' better musical outings; here he plays a race car driver who wants to enter the first Las Vegas Grand Prix -- but first he has to get the money to repair his car and woo Ann-Margret. Extras include commentary by Steve Pond, rock journalist and author of "Elvis in Hollywood"; "Kingdom: Elvis in Vegas" featurette; theatrical trailer ... and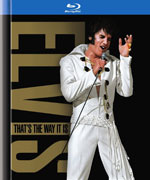 "Elvis: That's the Way It Is
" (1970), a ground-breaking film that documents Elvis's Summer Festival in Las Vegas during August 1970; it was his first return to live performances after 13 years of making clunky musicals. The two-disc Blu-ray/DVD special edition premium Digibook is newly remastered with a DTS-HD Master Audio 5.1 soundtrack. Extras include "Patch It Up: The Restoration of Elvis: That's The Way It Is," 12 outtakes: song/nonmusical sequences, 1970 original theatrical version.

Also due this week: "Favorites of the Moon
" (1984 -- France) in a 30th anniversary edition, digitally remastered and now available for the first time ever in the U.S. This absurdist comedy is filled with a sprawling cast of crooks, thieves, anarchists, prostitutes, chief inspectors, art dealers, and inventors that revolves around two objects, a rare set of 18th-century Limoges china, and a 19th century aristocratic portrait. As these items are passed, sold, or stolen from one character to another, a giddy round dance of excess begins to take shape, one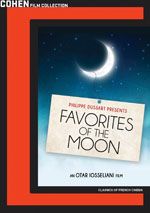 which suggests that if history doesn't repeat itself, it certainly rhymes. Directed by Otar Iosseliani. On DVD, Blu-ray Disc from Cohen Media Group ... "Santa Sangre
" (1989 -- Mexico/Italy), directed by Alejandro Jodorowsky and starring Axel Jodorowsky, Blanca Guerra and Guy Stockwell, is visionary writer-director Jodorowsky's ("El Topo" and "The Holy Mountain") modern masterpiece, the story of a young circus performer, the crime of passion that shatters his soul, and the macabre journey back to the world of his armless mother and his deaf-mute lover. It's an odyssey of ecstasy and anguish, belief and blasphemy, beauty and madness ... an epic of surreal genius. Extras include commentary with Jodorowsky and journalist Alan Jones, deleted scenes with Jodorowsky commentary, theatrical trailer, Japanese trailer. From Severin Films/CAV Distributing ... and don't forget the Blu-ray debut of one of the goofiest films of all time, "The Toxic Avenger
" (1984), Troma's cult classic about a health club mop boy who falls into a vat of toxic waste and emerges as a superheroe to battle corruption, thuggish bullies and indifference; from CAV Distributing.


BUZZIN' THE 'B'S:

A group of teens decide to perform an ancient pagan ritual game found online called "The Midnight Game": Candles are lit, a drop of blood is spilled, worst fears are confessed, and an entity is summoned. But if the game is not taken seriously, a demonic horror will be unleashed,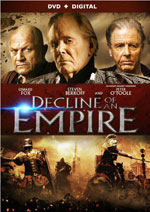 and now, even daylight cannot stop the nightmares that may destroy them all in "The Midnight Game
" (2013), starring Guy Wilson, Renee Olstead, Shelby Young, Valentina de Angelis and Spencer Daniels. From Anchor Bay ... Hoping to find his missing childhood friend, Constantine joins the Roman army, finding instead success in battle that propels him to become emperor of the Western Roman Empire, eventually pitting him against Eastern Emperor Maxentius, who has imprisoned his friend, leading to an all-out war between East and West in "Decline of an Empire
" (2014), starring Nicole Keniheart, Peter O'Toole, Joss Ackland, Steven Berkoff and Edward Fox. From Lionsgate ... In "Worm" (2013), starring John Ferguson, Shane O'Brien, Jes Mercer, Scott Ferguson and Sarah Shoemaker, set in a future where people no longer have the ability to dream, the populace has turned to "Fantasites," genetically engineered worm-like parasites, for sleep relief. Delivered right to your door, these "worms" allow you to experience your wildest nocturnal fantasies by just dropping one in your ear canal right before bedtime. But things squirm out of control when the Government bans the product and people seek the addictive "Fantasites" through underground illegal means. From Synapse Films ... In "Bloodsucking Freaks" (1976), a bizarre Off-Broadway theatre of the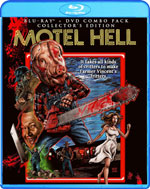 macabre, operated by a deranged impresario, stages tortures, dismemberments, and other gruesome acts that appear to be faked. When people begin disappearing off the streets of Manhattan, the twisted truth begins to chillingly sink in: these horrifying bloodcurdling acts are not theatrical at all. Stars Seamus O'Brien, Seamus O'Brien, Viju Krem and Niles McMaster. From Troma Entertainment ... In the classic horror-thriller "Motel Hell
" (1980), starring Rory Calhoun, Nancy Parsons, Nina Axelrod, Paul Linke and Wolfman Jack, farmer Vincent Smith (Calhoun) and his sister Ida (Parsons) run the respectable Motel Hello where they also produce and sell popular meat products. But the wonderful flavor that makes up Vincent's locally legendary smoked meats has a special ingredient: Their secret garden is filled with "animals" that they ambush, capture, and raise buried ... in the earth. In a Blu-ray/DVD Combo from Scream Factory/Shout! Factory ... "The Railway Man
" (2014), starring Colin Firth, Nicole Kidman, Stellan Skarsgard, Hiroyuki Sanada and Jeremy Irvine, is the remarkable autobiography of Eric Lomax (Firth), a British Army officer who is captured by the Japanese during WWII and sent to a POW camp, where he is tormented and forced to work on the Thai-Burma Railway. Decades later, still suffering the trauma of his wartime experiences, Lomax and his wife Patti (Kidman) discover that the Japanese interpreter responsible for much of his treatment is still alive and set out to confront him. On DVD, Blu-ray Disc from Anchor Bay ...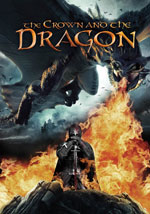 "The Crown and the Dragon" (2013), starring Amy De Bhrun and Claire Cordingley, is an independently produced Kickstarter crowd-sourced swords-and-sorcerers movie that later inspired a fantasy novel of the same name. In a war-torn country that is plagued by a vicious dragon, Elenn, a noblewoman, accompanies her aunt on a mission to bring an ancient relic to the secret coronation of the rightful king. When her aunt is murdered on the road, Elenn must take her aunt's place at the coronation and hires a smuggler to escort her across the volatile country. Elenn must find within herself the strength to fulfill her aunt's calling to free the people, and become the Paladin -- the long foretold dragon slayer. From Cinedigm ... In "Swelter
" (2014), starring Lennie James, Catalina Sandino Moreno, Grant Bowler, Josh Henderson, Alfred Molina and Jean Claude Van Damme, five men, nicknamed the Rat Pack, hit the Luxor Casino for over $100 million in the most notorious robbery in Las Vegas history. Four of the men are soon captured, while one barely escapes. Ten years later, after blasting their way out of a maximum-security prison, the four jailed members of the Rat Pack are hot on the trail of their former accomplice and the remaining millions in stolen cash. But they find their former partner is not the man he once was ... he's become a law-abiding sheriff without any memory of his past. On DVD, Blu-ray Disc from Well Go USA ...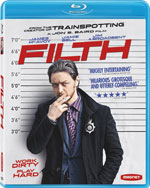 In "Filth
" (2013), starring James McAvoy, Jamie Bell, Eddie Marsan and Imogen Poots, scheming Bruce Robertson (McAvoy), a bigoted and corrupt policeman, is in line for a promotion and will stop at nothing to get what he wants. Enlisted to solve the brutal murder of a Japanese student, and threatened by the aspirations of his colleagues, he sets about ensuring their ruin, turning his colleagues against one another by stealing their wives and exposing their secrets. On DVD, Blu-ray Disc from Magnolia Home Entertainment's Magnet Label ... In "Jesse
" (2011), starring Stephanie Finochio, William Forsythe, Armand Assante and Eric Roberts, a Nassau County, New York Police detective with a drinking problem turns vigilante as she investigates her brother's murder and enters into a world of crime, corruption, and shocking deception. After her mother is savagely beaten, she takes to the streets with a sawed-off shotgun, and dispatches those responsible with exquisite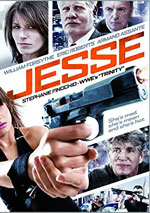 precision. From ARC Entertainment ... In "Agency of Vengeance: Dark Rising" (2014), starring Brigitte Kingsley, Landy Cannon, Michael Ironside, Julia Schneider, and Angel Williams, aka Angelina Love, of TNA Wrestling fame, the "Rising Dark Agency," a black ops division of the Government, suspects that a sudden surge of supernatural activity and violent attacks on Earth are the work of an evil Demon-God capable of destroying worlds. It must call upon the services of super soldier Summer Vale (Kingsley) to solve the mystery and prevent the coming apocalypse. From Level 33 Entertainment ... When the daughter of a reformed criminal (Cage) is kidnapped, he rounds up his old crew and seeks his own brand of justice in "Rage
" (2013), starring Nicolas Cage, Rachel Nichols, Danny Glover and Aubrey Peeples. From Image Entertainment ... In "Proxy
" (2013), starring Joe Swanberg, Alexa Havins, Alexia Rasmussen and Kristina Klebe. Esther Woodhouse is savagely beaten in an alleyway by an unknown assailant in the last month of her pregnancy and loses her baby. To aid in her recovery, she attends a support group for grieving parents where she meets Melanie, who claims her son and husband were killed by a drunk driver. Esther and Melanie develop a friendship, but soon it becomes clear that both are harboring much darker secrets than they initially let on. From IFC Films.


ON THE INDIE FRONT:

In "Hateship Loveship
" (2013), starring Kristen Wiig, Guy Pearce, Hailee Steinfeld, Jennifer Jason Leigh, Sami Gayle, Christine Lahti and Nick Nolte, a wild teenage girl orchestrates a romance between her shy, shabby housekeeper (Wiig) and her father, who is a recovering addict, never dreaming of the potential harm. From IFC Films ... "Summer in February
"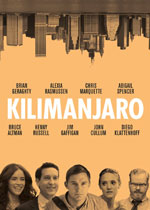 (2013), starring Dominic Cooper, Dan Stevens and Emily Browning, documents the tragic love triangle between upcoming pre-painter Alfred Munnings, his blue-blood best friend Gilbert and beauty Florence Carter-Wood set at a bohemian artist colony on the picturesque coast of pre-WWI England. From Cinedigm ... In "Breathe in
" (2014), starring Guy Pearce, Felicity Jones, Amy Ryan and Mackenzie Davis, a middle-aged music teacher, bored and restless with his life and marriage, is reinvigorated when a teenage British exchange student and piano prodigy comes to stay with the family. The mutual attraction between teacher and student is immediate, and when their shared passion for music progresses to passion for each other, the forbidden relationship threatens to destroy everything. On DVD, Blu-ray Disc from Cohen Media Group ... In "Kilimanjaro
" (2013), starring Brian Geraghty, Jim Gaffigan, Alexia Rasmussen, John Cullum, Chris Marquette and Abigail Spencer, a melancholy office worker, stuck in a bad relationship, decides to chuck everything and make one last stab at happiness: knowing he must make every day count, the first thing on his new to-do list is to climb Mount Kilimanjaro. From Virgil Films.


FOR THE FAMILY:

"Eleanor's Secret" (2009 -- France), with the voices of Jeanne Moreau, Pierre Richard, Paul Bandey, Pascal Berger and Lorant Deutsch, is a wonderfully animated film about a boy -- who doesn't know how to read -- who discovers a magical book collection in the house bequeathed to his family by his eccentric old aunt. The books are a shelter for all the heroes found in children's literature -- Alice in Wonderland, Pinocchio, The Jungle Book, Puss in Boots, Jack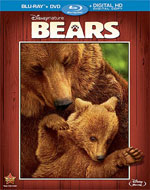 and the Beanstalk, Little Red Riding Hood -- and if they leave the library, they will disappear along with their stories forever. When his parents start selling off the books, the boy must learn to read so he can recite a magical inscription to save the characters for future generations. With the original French audio track and a dubbed English track. From GKIDS/Cinedigm ... "Disneynature's Bears
" (2014) showcases a year in the life of a bear family as two impressionable young cubs are taught life's most important lessons. From Disney ... "Turtle Power: The Definitive History of the Teenage Mutant Ninja Turtles" (2014) goes behind-the-scenes and beneath the streets to discover the real origin story of four of pop culture's most enduring heroes. From Paramount ... "Power Rangers Megaforce: A Battle to the Finish" (2013) features four episodes: In the shadow of an impending alien invasion, Troy, Noah, Emma, Gia and Jake must battle their greatest enemies in four final duels. With the help of Robo Knight, the Ultra Gosei Great Megazord and all of their Power Cards and Morphers, the Power Rangers race against time to defeat a reborn Admiral Malkor, a giant Metal Alice, the transformed Cyborg Vrak and a powerful new alien called The Messenger.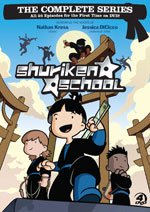 From Lionsgate ... "Arthur Goes Back to School" (2014) consists of four "back-to-school" tales based on the children's books by Marc Brown that chronicle the adventures of eight-year-old Arthur through engaging, emotional stories that explore issues faced by real kids. Aimed at viewers four to eight. Episodes: "To Eat or Not to Eat," "S.W.E.A.T.," "Baseball Blues" and "Brain's Biggest Blunder." $9.99 from PBS Distribution ... "Shuriken School: The Complete Series" (2006-07) is a four-disc set with 26 episodes of the kids series that follows the extraordinary adventures of a 10-year-old boy named Eizan Kaburagi and his friends during their first year at a ninja school. They invent the craziest weapons, using highly original components. They learn to pass through walls, disappear in clouds of smoke and fly over rooftops. The methods at this school are not particularly orthodox, and anything can happen. From Cinedigm ... "Peppa Pig: The Balloon Ride" (2014) includes 12 episodes of the pre-school Nick Jr. series from the U.K. about the adventures of Peppa Pig and her animal friends, including Suzy Sheep, Pedro Pony, Danny Dog and more. The adventures range from a hot air balloon ride to fun with painting to a new baby piggy and an exciting bicycle race -- and, of course, jumping in muddy puddles. $14.98 from Entertainment One.


SPECIAL INTEREST:


"Boredom": (2014) According to The Gates Foundation, 47% of U.S. high school dropouts claim they were bored. In 2010, researchers at the University College of London put forth that employees in boring jobs have a 40% higher mortality rate. But what is boredom and where does it come from? Can one really be "bored to death'? And how can you fight it? In this documentary, award-winning director and investigative journalist Albert Nerenberg poses these essential questions, asks why the subject of boredom has been so religiously avoided and shows that boredom isn't what you think it is. On DVD, Blu-ray Disc from TDC Entertainment.



"Devo -- Men Who Make the Music/Butch Devo and the Sundance Gig": (2014) "The Men Who Make the Music" (1989) combines concert footage from Devo's 1978 tour with music videos and interstitials featuring a vague "story" about Devo's rocky relationship with "Big Entertainment." The film was originally shelved by Time Life due to concerns about its anti-music industry content. "Butch Devo and the Sundance Gig" documents the group's January 1996 gig closing the Sundance Film Festival. According to the group, "We wore 20s style prison suits and dished out classic Devo songs to an unsuspecting audience of Hollywood elite." Available for the first time on DVD (the original VHS version sells for hundreds of dollars). $14.95 from MVD Visual.



"Sex Pistols -- The TV Tapes": (2014) This TV history of the Sex Pistols follows their truly outrageous exploits from 1976 to the present day, including the death of Sid Vicious, the split and then reforming of the band, with rare and forgotten archive film. $16.95 from Odeon Entertainment/MVD Entertainment.



"Sol LeWitt": (2012) Documentary on Sol LeWitt, one of the most influential artists of the 20th century. Notoriously camera-shy, LeWitt refused awards and rarely granted interviews, yet in this sensitive cinematic portrait, the pioneering conceptual American artist comes alive. LeWitt's artwork can be seen as obsession pushed to the limit of paradox and absurdity: simple ideas, communicated simply. Sometimes his wall drawings are like a visual explosion of pulsating colors, sometime they consist of thousands of pencil lines or scribbles. For example, Wall drawing #801 'Spiral', installed in Maastricht in 2011 (four years after the death of the artist), is a simple concept: a white line spirals down the black wall of a cupola, 5.2 kilometers long. A team of eight assistants worked 30 days to install it. When the painstaking work is done and the scaffolding taken away, the result is intense. What we see is a complete transformation of space by a simple idea. From Strand Releasing.



"William Shatner's Get a Life!!": (2014) Based on Shatner's successful book of the same name (in response to his now infamous 1986 skit on "Saturday Night Live" penned by Bob Odenkirk and Judd Apatow), the documentary examines the cultural phenomenon of Star Trek and its obsessed fans. On the surface, the film is an exploration of annual strangers who attend Star Trek conventions, looking somewhat foolish to observers -- but Shatner, fully embracing his role as Captain James T. Kirk, uncovers the many secrets and motives behind the Trekkers' compulsion to attend. From Entertainment One.
FROM TV TO DVD:

"Bitten: The Complete First Season" (2014) is a four-disc set with 13 uncut episodes, including footage not seen on U.S. Television. DVD: $39.98, Blu-ray Disc: $49.98, from Entertainment One ... "The Blacklist: The Complete First Season" (2013-14) is a five-disc set with 22 episodes. From Sony ... "The Devil's Ride: Season 2" (2013) is a two-disc set with eight episodes of the Discovery Channel's motorcycle club series. $29.93 from Cinedigm ...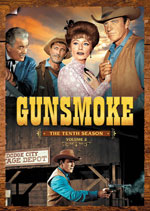 In "Gunsmoke: The Tenth Season, Volume One and Volume Two" (1964-65), James Arness returns in his legendary role as Matt Dillon, the U.S. Marshal in charge of Dodge City, the wildest town in the West. This adventurous installment has Marshal Dillon up against deceptive carnies, a stagecoach hijacking, and a would-be bank robber putting a baby in the line of fire. It's up to Dillon and company to find the truth and restore order to a town where anything can happen. A collection of amazing guest stars include Katharine Ross, Kurt Russell and Dennis Hopper. Each volume contains 18 episodes.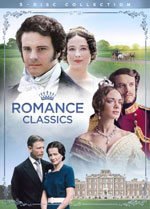 From CBS/Paramount ... "The Legend of Shelby the Swamp Man: Season 1" (2013) is a two-disc set with nine episodes, $19.98. From Lionsgate ... "Low Winter Sun: The Complete Series" (2013) is a three-disc set with 10 episodes of the AMC remake of the 2006 award-winning British two-part mini-series of the same name about murder, deception, revenge and corruption in a world where the line between cops and criminals is blurred, set in contemporary Detroit. $49.98 from Anchor Bay ... "Romance Classics" is a five-disc set with A&E's most memorable romance productions: "Pride and Prejudice," "Victoria & Albert" and "Edward & Mrs. Simpson," $24.98. Extras include "The Definitive Pride and Prejudice" featurette, "Love or Money? Courtship and Marriage in Pride and Prejudice," "Lifestyles of the Wealthy in Early 19th Century England," "Victoria & Albert" cast biographies and filmographies, Wallis Simpson episode from A&E's Biography series. From Lionsgate.

Check out other August 12-18 DVD releases and reviews at OnVideo.