New on DVD and Blu-ray Week of April 15-21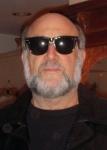 By Harley Lond - 04/15/14 at 03:28 AM CT
THIS WEEK'S THEATRICAL RELEASES:

"Ride Along": The wild antics of comedian Kevin Hart rescues this cop-buddy-comedy from the mundane and predictable; he stars as a video game junkie and high school security guard who not only wants to become an Atlanta cop but also wants to marry the sister of the city's toughest detective, James Payton (Ice Cube). To persuade him otherwise, James invites him on a ride-along designed to scare the hell out of him and show him he doesn't have what it takes to take care of his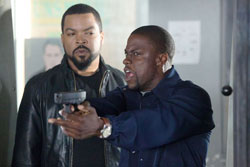 sister. It's all pretty silly -- especially when Shakespearean actor Laurence Fishburne shows up as the underworld's top bad guy -- and fairly innocuous. It's kind of a downtown version of "Rush Hour" -- and has taken in almost as much as that smash hit. "Ride Along 2" is scheduled for 2016. Co-stars John Leguizamo, Bruce McGill, Tika Sumpter and Bryan Callen. Ride Along
extras include a funny gag reel, several behind-the-scenes featurettes, and alternate and deleted scenes. From Warner.

"The Secret Life of Walter Mitty
": Very loose remake of James Thurber's classic story about a day-dreamer who escapes his anonymous life by disappearing into a world of fantasies filled with heroism, romance and action. Ben Stiller directs and stars in this mixed-bag of a film that juxtaposes gorgeous cinematography with a story line and dialogue that can't decide whether it wants to be clever and rich or mundane and flaccid, though it tends to lean to the latter. Stiller plays Mitty, a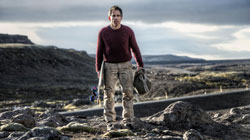 timid photo manager at LIFE just at the time the print magazine was being retired in favor of an online version; when an important negative for the very last cover goes missing, Mitty has to give up his daydreams and embark on a global mission to find the film. Stiller composes the first half of the movie in squares and rectangles, kind of a cinema version of Mondrian's grid-based paintings -- and Stiller's images are striking and beautiful. Later, when Mitty travels to Iceland, Greenland and Afghanistan, the vistas open up and the gorgeous scenery fills the screen. Too bad the dialogue and acting aren't as bold as the images; they're cramped and awkward. Supporting actors Kristen Wiig, Sean Penn, Adam Scott, Patton Oswalt, Shirley MacLaine and Kathryn Hahn are totally wasted. Extras include a few feeble deleted daydream scenes and several behind-the-scenes featurettes. From Fox.

Also due this week: "Philomena
," based on the 2009 investigative book by BBC correspondent Martin Sixsmith about the efforts of Philomena Lee (Judi Dench) to track down the son the Catholic Church forced her to give up for adoption 50 years earlier in Ireland. Directed by Stephen Frears and co-starring Steve Coogan, Mare Winningham, Michaelle Fairley and Sophie Kennedy Clark. From The Weinstein Company/Anchor Bay. Unavailable for review.

"The Nut Job
," an animated kids film about a mischievous squirrel who masterminds a raid on a nut store that turns out to be a front for a human gang's bank robbery. With the voices of Will Arnett, Brendan Fraser, Liam Neeson, Katherine Heigl, Stephen Lang, Maya Rudolph, Jeff Dunham with Gabriel Iglesias and Sarah Gadon. From Universal.


THIS WEEK'S BEST BETS

It doesn't get any better than this: Director: Billy Wilder. Stars: Fred MacMurray, Barbara Stanwyck and Edward G. Robinson. Screenplay adapted by Wilder and Raymond Chandler from a book by James M. Cain. Music by Miklós Rózsa. And costumes by Edith Head. The film: "Double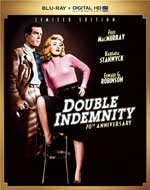 Indemnity" (1944), arguably one of the first -- and certainly the most influential -- example of film noir, about an insurance agent who teams up with a femme fatale to murder her husband to collect on the latter's accidental life insurance policy. Universal has digitally restored the film from 35mm film elements for its "Double Indemnity
Limited Edition" Blu-Ray debut on the occasion of its 70 anniversary and its big-screen restoration screening at the 2014 TCM Classic Film festival in Hollywood. In addition to gorgeous images (deeper, clearer and purer than the previous DVD version) and a DTS-HD soundtrack, the Blu-ray contains an introduction by Robert Osborne; a fascinating "Shadows of Suspense" featurette that plots out the history of film noir; a made-for-TV movie version from 1973 starring Richard Crenna and Samantha Eggar; the theatrical trailer; and commentaries with film historian Richard Schickel, film historian/screenwriter Lem Dobbs and film historian Nick Redman. Don't miss this one.

Universal also comes in for kudos for their digital presentation of one of the grittiest, darkest and nastiest crime thrillers of all time, Orson Welles' unabashedly cynical take on morality, corruption, sex, drugs, murder and racism, "Touch of Evil
" (1958). Starring Welles, Charlton Heston, Janet Leigh, Joseph Calleia, Akim Tamiroff, Joanna Moore, Ray Collins, Dennis Weaver and Marlene Dietrich, the complex and convoluted story line ostensibly follows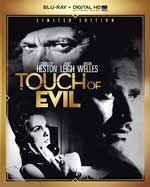 the joint U.S.-Mexico investigation of the bombing murder of a wealthy American builder and his female companion on the border between the two countries ... but there are so many other subplots going on that the murder gets pushed into the sidelines. Welles fills each scene with incredible detail, overlapping dialogue, and characters who wander in and out of the frame with abandon. The image (which reveals more detail than in any other edition) and sound (DTS-HD) are superb. Features three versions of the film: the original 1958 theatrical version, which the studio put together after Welles traveled to Mexico for a new project; the "Preview" version, which was discovered in the 1970s and which incorporated some changes that Welles wanted to make to the studio version; and the Reconstructed version, which was put together in 1998 based on Welles' original vision using a detailed 58-page memo Welles wrote to the studio when he first saw the theatrical version in 1958. Extras include "Bringing Evil to Life" featurette; "Evil Lost and Found" featurette; the theatrical trailer; commentary on all three versions; and a reproduction of Welles' 58-page memo.

Lars von Trier became an international sensation with "Breaking the Waves
" (1996), a galvanizing realist fable about sex and spiritual transcendence. Emily Watson stuns in an Oscar-nominated performance, as Bess, a simple, pious newlywed in a tiny Scottish village who gives herself up to a shocking form of martyrdom after her husband (Stellan Skarsgard) is paralyzed in an oil-rig accident. "Breaking the Waves," both brazen and tender, profane and pure, is an examination of the expansiveness of faith and of its limits. In a new 4K digital restoration, with 5.1 surround DTS-HD Master Audio soundtrack on the Blu-ray. In a Blu-ray/two-DVD Dual Format Edition from The Criterion Collection.


BUZZIN' THE 'B'S:
"Mobius
" (2014), starring Jean Dujardin, Cecile De France, Tim Roth and Emilie Dequenne, is a mind challenging thriller about international espionage, double agents, and a new world order in which the goal of spying is not to uncover military secrets but to manipulate international economies. A Russian FSB (heir to the Soviet Unions KGB) operative will do whatever it takes to crack an international money laundering operation and he recruits a young French woman, Alice, who works as a trader in the bank, to help him. There's only one problem: he isn't the only one after Alice: She's already working for the CIA and, unknown to her, she's being manipulated to entrap the Russian in a higher stakes game. There's plenty of double-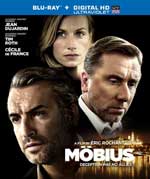 dealing and surprises in this well-wrought thriller to keep you guessing and surprised until the very end. On DVD and Blu-ray Disc from Lionsgate ... In "Copperhead
" (2013), starring Billy Campbell, Angus Macfadyen, Francois Arnaud, Lucy Boynton and Casey Thomas Brown, an upstate New York family is torn apart during the American Civil War. The film, inspired by actual events, takes place in 1862. Dairy farmer Abner Beech despises slavery -- but just as passionately opposes the war that President Lincoln is waging. Abner is neither a Yankee nor a Rebel; he's what is known as a "Copperhead" -- and a local anti-slavery zealot named Hagadorn stirs up the town against him. On DVD and Blu-ray Disc from Warner ... In "Better Living Through Chemistry
" (2014), starring Sam Rockwell, Michelle Monaghan, Olivia Wilde, Jane Fonda and Ray Liotta, a strait-laced pharmacist's uneventful life spirals out of control when he starts an affair with a trophy-wife customer who takes him on a joyride involving sex, drugs and possibly murder. On DVD and Blu-ray Disc from Universal ... "The Invisible Woman
" (2014), directed by Ralph Fiennes and starring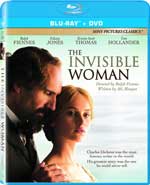 Fiennes, Felicity Jones, Nelly Ternan and Kristen Scott Thomas, is a melodrama based on the true story of a young actress' exciting but fragile and secret relationship with the famous, controlling and emotionally isolated Charles Dickens. In a Blu-ray/DVD Combo from Sony ... A bachelor/bachelorette party at a remote cabin takes a horrifying turn as members of the group are brutally picked off one by one in "Death Do Us Part" (2014), starring Julia Benson, Peter Benson and Emilie Ullerup. From Anchor Bay ... When an unsuspecting office worker becomes trapped in his office building with a demented killer, he rushes to protect those employees working late but soon discovers that his legal firm has been hiding sinister secrets that could put thousands of lives at risk in "Not Safe for Work" (2014), starring Max Minghella, J.J. Field, Eloise Mumford and Molly Hagan. From Universal ... In in effort to resurrect his gory 1980s slasher series "Summer Camp" via a modern reboot patterned after reality filmmaking, the director, along with his former leading lady and an eclectic group of 10 young "contestants," returns to the same locale where his old splatter-fests were filmed in "Camp Dread" (2014). But when one of the campers is found savagely murdered, he realizes there's more at stake than just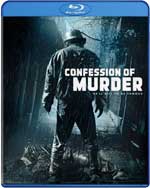 new fame and fortune. Stars Eric Roberts, Danielle Harris, Felissa Rose. From Image Entertainment ... When the statute of limitations expires on a series of high-profile murders, a handsome and mysterious young man emerges with a tell-all book, taking credit for the crimes in "Confession of Murder" (2012 -- South Korea). As he seduces the media into following him to book signings and televised debates, the officer who hunted him falls deeper into obsession, and the victims' families plot their own revenge. Stars Jeong Jae-yeong and Park Si-hoo. On DVD and Blu-ray Disc from Well Go USA ... In "Trap for Cinderella
" (2013), starring Tuppence Middleton, Kerry Fox, Alexandra Roach and Aneurin Barnard, a young girl suffering from amnesia after surviving a house fire that took her childhood friend's life begins a tormented road to recovery. But as she gets closer and closer to rebuilding her old self, she begins to uncover evidence of a deadly plot that may have led to the fatal incident. From IFC Films ... "The Formula" (2013), starring Brandon Baker, Mike Schminke, Sasha Jackson and Reginald VelJohnson, is a modern adult fable about the pleasures and perils of sexual and romantic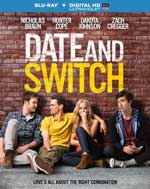 chemistry: Two enterprising college engineering students discover an extremely effective mathematical formula for picking up women. From Level 33 Entertainment ... Two guys who make a pact to lose their virginity before prom find their friendship tested when one of them comes out of the closet in "Date and Switch
" (2014), starring Nicholas Braun, Hunter Cope and Dakota Johnson. On DVD and Blu-ray Disc from Lionsgate ..."Wrong Cops
" (2013) is a surreal comedy about a cop who accidentally shoots a man and stores him in the trunk of his car; his fellow cops could care less since they're more interested in committing petty theft, blackmailing colleagues, soliciting prostitutes, sexually harassing the community and pursuing careers in electronic music. Stars Mark Burnham, Eric Judor, Steve Little, Marilyn Manson, Grace Zabriskie, Arden Myrin and Eric Roberts. From IFC Films ... "Martial Arts Movie Marathon" is a two-disc set with "Manchu Boxer" (1974), directed By Ma Wu; "The Association" (1975), directed by Chang-Hwa Jeong; "The Skyhawk" (1974), directed by Chang-Hwa Jeong, and "Dragon Tamers" (1975), directed by John Woo. $19.97 from Shout! Factory.


ON THE INDIE FRONT:

In "Boys of Abu Ghraib
" (2014), an American soldier deployed at Abu Ghraib finds himself behind the walls of the infamous Hard Site, where he develops a secret friendship with an Iraqi detainee. Stars Luke Moran, Sean Astin and Omid Abtahi. From Vertical Entertainment ... "Being Ginger" (2013) is the story of one redhead's attempt to regain his self-confidence; an illuminating look into the life of the film's director, Scott P. Harris, as he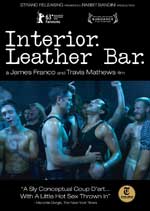 lets the viewer into his thoughts, experiences, and internal processing about how his red hair has influenced his life and how it makes him feel about himself. Available exclusively at Amazon. From Garden Thieves Pictures ... Inspired by the mythology surrounding the highly controversial 1980 film, "Cruising," starring Al Pacino -- in which 40 minutes of sexually explicit material was forced to be cut out -- filmmakers James Francco and Travis Mathews set out to re-imagine the lost footage. Assembling a mix of gay and straight men, including Val Lauren in the lead role, the result is "Interior. Leather Bar.
." (2013), a provocative exploration of the importance of the radical and transgressive in society and the value of engaging with the unfamiliar. Co-stars Christian Patrick and Franco. From Strand Releasing ... After she receives unexpected news about herself, a 17-year-old girl experiences an exciting, yet challenging life in and out of the rodeo circuit in this coming-of-age story that is the second chapter of the Cowgirls 'N Angels story, "Cowgirls 'N Angels 2: Dakota's Summer" (2014), starring Haley Ramm, Jade Pettyjohn, Emily Bett Rickards and Keith Carradine. From Fox.


FOREIGN:

In "Alice
" (1989 -- Czechoslovakia), Czech animator Jan Svankmajer has created a masterpiece of cinema, a strikingly original interpretation of Lewis Carroll's classic tale. Svankmajer's Alice remains true to the absurdity of Carroll's original, but bears the stamp of his own distinctive style and obsessions. Combining techniques of animation and live action, he gives a new and fascinating dimension to the classic tale of childhood fantasies. Stars Kristina Kohoutova and Camilla Power. In a Blu-ray debut from First Run Features.


FOR THE FAMILY:

Join Chuck, Matilda, Red, Bomb, the Blues and Terence as they attempt to foil the sneaky scheming of the Bad Piggies in 26 episodes of "Angry Birds Toons: Season One - Volume Two" (2014), on DVD and Blu-ray Disc from Sony ... "Stan Lee's Mighty 7: Beginnings" (2013) is the first in a trilogy of feature-length films premiering on The Hub Network. Reality, fantasy and adventure collide in this action-fueled animated movie from comic book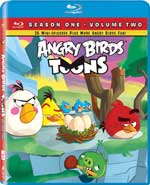 legend Stan Lee. When Stan stumbles upon seven aliens who have crash-landed in the desert, he soon finds himself swept up in their journey as a top-secret military force led by the ominous Mr. Cross and the evil reptilian Taegons close in on the group. He quickly moves them to his Malibu beach house, but in order to guarantee their survival, Stan must show the Mighty 7 how to develop their powers and become Earth's newest team of superhero fighters. With the voices of Armie Hammer, Christian Slater, Mayim Bialik, Teri Hatcher, Flea, Darren Criss, Sean Astin, Jim Belushi, Michael Ironside, Stan Lee. Available exclusively at Walmart and Sam's Club. On DVD, Blu-ray/DVD Combo from Cinedigm ... When everyone's favorite dinosaur Barney's birthday arrives, the kids throw him a special party with an extra special surprise: all of the people he loves in "Barney: Happy Birthday Barney" (2014): "It's Your Birthday, Barney," "Caring" and "The Magic Lamp." $9.98 from Lionsgate ... "Shuriken School: Ninja's Secret" (2006-08) is the first feature film from the flash animated Nickelodeon series about three friends who must release their inner ninjas (which includes the abilities to melt into walls, fly over roof tops and disappear in a cloud of smoke) when one of their dads is kidnapped. $14.98 from Cinedigm ...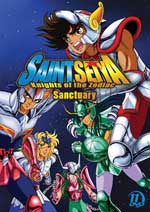 "Saint Seiya: Sanctuary Classic Complete Collection" (1986-1989) is an 11-disc set with 73 episodes of the original, crossover Japanese series, together for the first time, $99.95. The series follows five mystical warriors called the "Saints" who fight wearing sacred armors, the designs of which are derived from the various constellations, and who are empowered by a mystical energy. The Saints have sworn to defend the reincarnation of the Greek goddess Athena in her battle against the other Gods who want to dominate the world. From Cinedigm ... Cinders and Ashes! There's trouble on the tracks for Thomas and his friends in five new episodes in "Thomas & Friends: Railway Mischief" (2014): "Gordon Runs Dry," "Kevin's Cranky Friend," "Scruff's Makeover," "Wayward Winston" and "Steamie Stafford." From Lionsgate.


SPECIAL INTEREST:

"The Curse of the Gothic Symphony" (2011) is a documentary that follows the journey of a fanatical and eclectic group of music lovers who aspire to break the curse behind British composer Havergal Brian's notorious First Symphony. At over two hours long and requiring two orchestras, four brass bands and five full choirs, it is regarded as the Mt. Everest of classical music. Gripped by the challenge to bring off the first staging of this monstrous symphony, these modern day crusaders will not stop until they triumph against all odds ... failure is not an option. The curse must be broken. From First Run Features ... In the moments after 9/11, people ran for shelter in lower Manhattan. But a handful of New Yorkers turned to face the towers. In their hands, digital video cameras captured sounds and images few could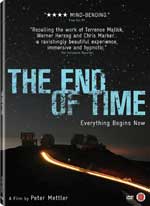 ever have imagined. Then, in the days that followed, cameras continued to document the drama, passions, anger and fear as New York came to terms with life under a plume of smoke and ash. "7 Days in September" (2002) is seen through the eyes of a postal worker, a college professor, a middle-school student, a Muslim-American woman and a firefighter's wife, 27 New Yorkers who captured what they experienced and told their stories. From Docurama/Cinedigm ... First Run Features is offering two Peter Mettler films this week: the enthralling, mind-bending "The End of Time
" (2012) and "Picture of Light." "The End of Time" is a tour de force that challenges our conception of time -- and perhaps the very fabric of our existence. With stunning cinematography and a knack for capturing astonishing moments, this documentary travels the planet -- from the CERN particle accelerator outside Geneva to the lava flows of Hawaii; from a disintegrating Detroit where Henry Ford built his first factory to the tree where Buddha was enlightened. Both mind-expanding and eerily familiar, Mettler's provocative film explores the links between renewal and destruction, between primordial mysticism and the furthest reaches of modern science, offering the viewer a transcendent cinematic experience. "Picture of Light" is a mesmerizing tale about a filmmaker's journey to Canada's arctic in search of one of Earth's greatest natural wonders: the Aurora Borealis, also known as the Northern Lights. While combining glimpses of the characters who live in this remote environment with the film crew's comic and absurd attempts to deal with the extreme cold, the film reveals the paradoxes involved in trying to capture the spectacular light show of the Northern Lights on celluloid.


FROM TV TO DVD:

"Anger Management: Volume Three" (2013) contains all 24 episodes of the third season of the series starring Charlie Sheen as Charlie Goodman, a non-traditional therapist specializing in anger management. He has a successful private practice, holding sessions with his group of primary-patient regulars each week, as well as performing pro bono counseling for an inmate group at a state prison. His life is complicated by his relationships with his own therapist and best friend (Selma Blair), his ex-wife (Shawnee Smith), whose positive outlook but poor life-choices frustrate Charlie, their 15-year-old daughter who has OCD (Daniela Bobadilla) and, of course, his interfering and meddlesome father, Martin (Martin Sheen). On DVD, $34.97; Blu-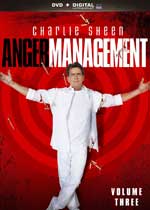 ray Disc, $34.99; from Lionsgate ... "The Beverly Hillbillies - The Official Fourth Season" (1965-66) is a four-disc set with 32 episodes, $29.98 from CBS Home Entertainment/Paramount ... "The Bletchley Circle Season 2" (2014) is based on the lives of four extraordinary and brilliant women with the ability to break codes, a skill honed during World War II when they worked undercover at Bletchley Park, site of the United Kingdom's main decryption establishment; the women now use their code-breaking skills to solve crimes in post-war London. On Two-disc DVD, $29.99,; two-disc Blu-ray, $34.99; from PBS Distribution ... "The Carol Burnett Show: Carol's Crack Ups" (2013) is a six-disc set with 17 uncut episodes hand-picked by Burnett featuring regulars Harvey Korman, Vicki Lawrence, Lyle Waggoner, Tim Conway and later Dick Van Dyke. Includes classic sketches such as "The Family," "Carol and Sis," "Alice Portnoy," "The Charwoman" and "The Old Folks," along with parodies and favorite segments including "TV Commercials," "Terminal Hospital," "Rebecky" and "Raised to Be Rotten." With guest stars galore. $59.95 from StarVista Entertainment/Time Life ... "Farscape: Season 4, 15th Anniversary Edition" (2002-03) features some of the most imaginative science fiction seen in the series so far, while always remaining true to the extraordinary characters, passionate chemistry and whip-crack dialogue that have become "Farscape" signatures. Six-disc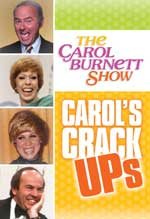 DVD: $39.95, five-disc Blu-ray: $49.95; From Cinedigm ... "Flowers in the Attic" (2013) stars Heather Graham, Ellen Burstyn, Kiernan Shipka, Mason Dye, Dylan Bruce in a Lifetime Original Movie version of the gothic story of four siblings who, after the death of their father, are torn from a peaceful life and subjected to abuse resulting from a dark, family secret. Abandoned by their mother and forced to endure unimaginable treatment living in the attic of their grandparents' mansion, the children form their own family unit and try to survive and escape the harsh living conditions. From Lionsgate ... "The Gabby Doublas Story" (2014) stars Regina King, Imani Hakim, Sydney Mikayla and S. Epatha Merkerson in a Lifetime bio-drama that recounts how young black athlete Gabby Doublas overcame numerous obstacles to not only make the 2012 U.S. Women's Gymnastic team, but also go on to win two Olympic gold medals. From Sony ... "Midsomer Murders: Village Case Files" (2004-2006) is an eight-disc collection that includes 16 feature-length, stand-alone mysteries (Series 8-9) in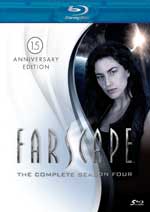 broadcast order from the best-selling U.K. mystery series in which the cozy villages of Midsomer County reveal their most sinister secrets. The mysteries: "Things that Go Bump in the Night," "Dead in the Water," "Orchis Fatalis," "Bantling Boy," "Second Sight," "Hidden Depths," "Sauce for the Goose," "Midsomer Rhapsody," "The House in the Woods," "Dead Letters," "Vixen's Run," "Down Among the Dead Men," "Four Funerals and a Wedding," "Country Matters," "Death in Chorus," "Last Year's Model." $79.99 from Acorn Media ... "Murder on the Home Front" (2014) follows a pathologist who uses forensics to solve murders during the London Blitz. Patrick Kennedy stars as Dr. Lennox Collins, a pathologist new to murder cases who works in a world where criminals can use the blackout and devastation to hide their darkest activities. As the Luftwaffe drop their bombs from above, below people are literally getting away with murder. From the makers of "Downton Abbey." On DVD, Blu-ray Disc from PBS Distribution ... "Petticoat Junction - The Official Third Season" (1965-66) is a five-disc set with 34 episodes, $29.98 from CBS Home Entertainment/Paramount ... "The Practice: The Final Season" (2003-04) is a six-disc set with all 22 episodes of David E. Kelley's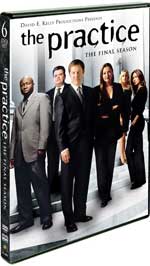 Emmy Award-winning legal drama's eighth and final season (which paved the way for its critically acclaimed spin-off, "Boston Legal"). In the last episodes, major upheavals have left Ellenor (Camryn Manheim), Eugene (Steve Harris) and Jimmy (Michael Badalucco) in charge of the firm. In an attempt to rebuild their ranks, Ellenor hires an old friend: the enigmatic and ethically-challenged Alan Shore (James Spader). Shore's brilliant-yet-highly-unorthodox methods succeed in winning big cases, but will they also threaten the future of the firm? $29.93 from Shout! Factory ... "Ripper Street: Season Two" (2014) contains eight episodes of the BBC series that provides a vivid, violent look at post-Jack the Ripper Victorian London as it staggers toward the 20th Century. DVD $29.98; Blu-ray $34.98 from BBC Home Entertainment.


Check out other April 15-21 DVD releases and reviews at OnVideo.