New on DVD and Blu-ray Week of April 8-14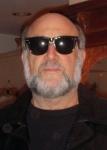 By Harley Lond - 04/08/14 at 02:08 AM CT
THIS WEEK'S THEATRICAL RELEASES:

"The Hobbit: The Desolation of Smaug": Peter Jackson's second in his Hobbit film trilogy continues the adventure of the title character Bilbo Baggins as he journeys with the Wizard Gandalf and 13 Dwarves, led by Thorin Oakenshield, on their quest to reclaim the Lonely Mountain and the lost Dwarf Kingdom of Erebor. There's lots of action, great special effects and enough mystical goings-on to thrill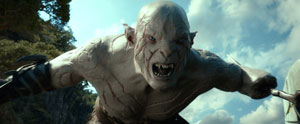 J.R.R. Tolkien fans and aficionados of this genre. Like many other movie franchises taken from fantasy books, you need to be primed for the story line and can't jump in mid-stream, so if you're inclined to grab hold of this escapist entertainment, make sure you take a look at Jackson's previous "Ring" and "Hobbit" work. I understand that Jackson really loves this stuff, but I wish he would go back to making small films; his quest for the gold has all but obscured the fine directing hand that gave us the masterpieces "Dead Alive" (1992) and "Heavenly Creatures" (1994). "The Hobbit: The Desolation of Smaug
" is available as a Limited Collector's Edition Blu-ray 3D Combo Pack (includes two Gates of Erebor replica bookends from the Noble Collection; only 25,000 will be available in the U.S., $105.43), in a 3D Blu-ray/DVD Combo pack, a Blu-ray/DVD Combo pack and two-disc DVD. Extras include a couple self-serving Peter Jackson behind-the-scenes featurettes and production videos. Stars Martin Freeman, Ian McKellen, Richard Armitage, Benedict Cumberbatch, Evangeline Lilly, Andy Serkis, Lee Pace, Luke Evans, Stephen Fry, Ken Stott, James Nesbitt, Orlando Bloom, Elijah Wood, Hugo Weaving, Mikael Persbrandt, Sylvester McCoy, Aidan Turner, Dean O'Gorman, Graham McTavish, Adam Brown, Peter Hambleton, John Callen, Mark Hadlow, Jed Brophy, William Kircher, Stephen Hunter, Ryan Gage, John Bell, Manu Bennett and Lawrence Makoare. From Warner.

Though it must have looked good on paper, the idea for this senior citizen's version of "The Fighter" -- let's pit "Raging Bull's" Robert De Niro against "Rocky's" Sylvester Stallone in a boxing match 30 years down the road from their prime "Grudge Match
" gets bogged down with cliched plot lines, sentimental shtick, and the general unbelievability of seeing 70-year-old De Niro facing off against an almost-68 Stallone in the ring. Billy "The Kid" McDonnen (De Niro) and Henry "Razor" Sharp (Stallone) were two local Pittsburgh fighters with a fierce rivalry; each had scored a victory against the other. But, in 1983, on the eve of their decisive third match, Razor suddenly announced his retirement, ending their careers. Thirty years later, a wannabe boxing promoter (Kevin Hart) persuades them to re-enter the ring and settle the score once and for all -- with a lot of money riding on the match. There's plenty of stale "old-man" jokes (many of the predictable punchlines are uttered by grumpy-old-man Alan Arkin, who's Stallone's trainer), a cardboard characterization by De Niro as a skirt-chasing-senior, and lifeless directing by Peter Segal, whose portfolio includes "Tommy Boy," "My Fellow Americans," "Nutty Professor II - The Klumps," "Anger Management," "50 First Dates," the remake of "The Longest Yard" and "Get Smart." The stars of the film: a still-radiant Kim Basinger as Stallone's love interest, the de-aging technology used in the scenes of De Niro and Stallone as young boxers, and Stallone's vintage white mustang. Extras include some clever deleted scenes and a pair of alternate endings. From Warner.

Also due this week: "August: Osage County
," a dark melodrama about the strong-willed women of the Weston family, whose lives have diverged until a family crisis brings them back to the Midwest house they grew up in, and to the dysfunctional woman who raised them. Based on Tracy Letts' 2007 Broadway play and starring Meryl Streep, Julia Roberts, Ewan McGregor, Chris Cooper, Benedict Cumberbatch, Abigail Breslin, Juliette Lewis, Dermot Mulroney, Sam Shepard, Margo Martindale and Julianne Nicholson. The Weinstein Company/Anchor Bay. Unavailable for review.


THIS WEEK'S BEST BETS

The Cohen Film Collection and the British Film Institute teamed up to restore "Black Jack
" (1979), a little-seen classic from social-realist master Ken Loach and a real gem of a film. "Black Jack," based on Leon Garfield's novel for children, is a dark and complex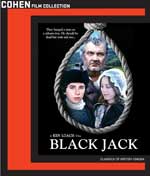 adventure film set in brutal 18th century England -- 1750 to be exact. After French thief and ruffian Black Jack (Jean Franval) escapes the hangman's noose after being convicted of murder, he kidnaps young Tolly (Stephen Hirst) and forces him to accompany him in his escape. Along the way they save a young girl, Belle (Louise Cooper), who is being transported by a pair of unscrupulous doctors to a madhouse because her wealthy parents don't want her to get in the way of their older daughter's marriage; join up with a traveling fair; get involved in murder and blackmail; and solve a nefarious crime. Shot primarily in 16mm and on a modest budget on location in Yorkshire by future Oscar-winning cinematographer Chris Menges with a young cast of non professionals -- chosen by Loach for their authentic northern accents -- the film is a naturalistic tour-de-force and, like most of Loach's later films, deals with ordinary people and their dilemmas. On DVD and Blu-ray Disc.

"The 400 Blows
" (1959) is the unforgettable debut feature by Francois Truffaut; it's a wrenchingly personal coming-of-age story that introduced the character that would become the director's lifelong cinematic counterpart, Antoine Doinel (Jean-Pierre Leaud, in one of the screen's great child performances). With the utmost sensitivity, "The 400 Blows" dramatizes the trials of Truffaut's own difficult childhood, characterized by aloof parents, oppressive teachers, and petty crime. The film marks its maker's official transition from influential critic to one of Europe's most brilliant auteurs. In a high-definition digital restoration, in a Blu-ray/DVD Dual Format Edition (with uncompressed monaural soundtrack on the Blu-ray) from The Criterion Collection.

"I Am Divine
" (2013) by award-winning filmmaker Jeffrey Schwartz ("Spine Tingler! The William Castle Story") is a superb documentary that chronicles the life and times of Divine, aka Harris Glenn Milstead, an overweight, teased Baltimore youth who rose to prominence as a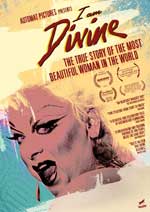 "drag" superstar in a series of John Waters' films and on-stage performances in major cities around the world. Milstead -- with the help of Waters and other friends -- reinvented himself as Divine, using his plus-size to defy the status quo of body image, gender identity, sexuality, and preconceived notions of beauty. He took the world by storm in Waters' "Pink Flamingos," "Lust in the Dust" and "Hairspray" with a completely committed in-your-face style that blurred the line between performer and personality; he was the ultimate outsider turned underground royalty. In addition to its complete coverage of Divine's rise to fame, the film is also a cultural artifact that shines a light on the underground film and pop culture scene of the late-1960s and 1970s. Schwartz has compiled great clips from Divine's movies and stage appearances, as well as interviews with many key figures from Divine's life, including Waters, co-stars Ricki Lake, Tab Hunter and Mink Stole, and his mother. On DVD from Wolfe Video.

For sheer fun check out "Nurse
" (2013), a blood-infused black comedy-thriller about a split-personality nurse, Abby Russell (Paz de la Huerta), who lovingly attends to the patients at All Saints Memorial Hospital during the day but, at night, prowls nightclubs to lure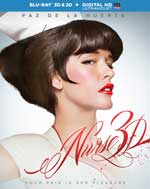 unfaithful married men into dangerous liaisons so she can kill them. Abby's two lives are kept separate until she meets and falls for Danni (Katrina Bowden), a young, sensitive nurse, who has just joined the hospital's staff. When Danni spurns her amorous advances, Abby becomes obsessed with the younger woman and she goes on a rampage of terror that unleashes a bloodbath in the hospital's wards. Great gore effects and a wonderfully off-kilter performance by de la Huerta. Co-stars Corbin Bleu and Judd Nelson. On DVD, Blu-ray/DVD Combo and 3D Blu-ray/Blu-ray/DVD Combo from Lionsgate.

I was really looking forward to "Snake and Mongoose
" (2013), a dramatization of the lives of Don "The Snake" Prudhomme and Tom "The Mongoose" McEwen, a pair of Southern California drag racers who, beginning in the 1960s and through the 1970s, helped legitimize the sport by merchandising their drag racing rivalry, primarily by swinging a sponsorship by Mattel Hot Wheels. Unfortunately the film, which intersperses real drag-racing footage with vignettes from the men's lives, comes off as a made-for-TV movie, with weak acting by the leads, sluggish and leaden scenes, and, at times, inane and cliche dialogue (in one scene, when McEwen tells his head mechanic that he wishes that his dad, who died as a test pilot when he was a baby, could see him racing, the mechanic replies: "That sure does explain ... your craving for speed"). Still, for car buffs, it has enough fast cars, racing scenes and sense of history to make it an enjoyable ride. Stars Jesse Williams, Richard Blake, Ashley Hinshaw, Kim Shaw, Fred Dryer, Ian Ziering, Tim Blake Nelson and Noah Wyle. On DVD and Blu-ray Disc from Anchor Bay.


BUZZIN' THE 'B'S:

Filmed over the course of five years, Michael Winterbottom's "Everyday
" (2012) is a portrait of a family trying to hold itself together despite the harsh passage of time. After being found guilty of drug smuggling, patriarch Ian is sent to prison, leaving his wife to care for their four children alone. Offered only occasional visits, each member of Ian's family develops a different relationship with him, as their lives take their own paths without the guidance of a father and husband. Stars John Simm, Shirley Henderson, real-life siblings Shaun, Katrina, Stephanie and Robert Kirk. From IFC Films ... In "Bad Ass 2: Bad Asses
" (2014), starring Danny Trejo, Danny Glover, Loni Love, Jonathan Lipnicki and Andrew Divoff, Vietnam vet Frank Vega (Trejo) runs an East L.A. community center where he trains young boxers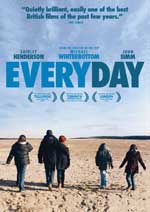 to survive in and out of the ring. But when his prize student falls in with the wrong crowd and turns up dead, Frank teams up with his pal Bernie (Glover) to take matters into their own fists and prove that justice never gets old. On DVD, Blu-ray Disc from Fox ... "Paranormal Activity: The Marked Ones
" (2014) expands on the world created by the phenomenal horror franchise with an intense tale of black magic, superstition and possession set in a gritty urban environment. Stars Andrew Jacobs, Katie Featherston, Molly Ephraim and Richard Cabral. On DVD, Blu-ray/DVD Combo from Paramount ... A sheriff and his deputy track down a serial killer in the old West in "Sheriff of Contention
" (2010), starring Angelo Ortega, Miguel Corona, Wendy Wiltsey and Tom O'Mary. From Lionsgate ... After a night of partying, four friends are kidnapped by a mysterious man, wake up in a basement, and realize they are part of something horrifying: A human breeding farm where they're to be milked, bred, and ... in "Breeding Farm" (2010), starring Thomas Sender, Timo Fuchs and Manoush. From Troma/CAV Distributing ... "Holy Ghost People
" (2013) is a Southern Gothic thriller about a teenager searching for her lost sister in the Appalachian Mountains, where she encounters a snake-handling religious cult who risk their lives seeking salvation in the Holy Ghost. Stars Emma Greenwell, Brendan McCarthy, Joe Egender and Cameron Richardson. From XLrator Media ... A group of English Civil War soldiers in the 17th century are captured by an alchemist and led
into a vast mushroom field to find a treasure, where they fall victim to violent and nightmarish forces in "A Field in England
" (2013), starring Reece Shearsmith, Michael Smiley, Julian Barratt and Peter Ferdinando. On DVD, Blu-ray Disc from Drafthouse Films ... After being released from prison for a crime he didn't commit, a young man discovers that the justice that awaits him on the streets is far worse than anything he had experienced behind bars and his older brother must do one last "delivery" to break them free from the criminal underworld in "513 Degrees" (2013), starring Malik Barnhardt, Avelawance Phillips, Danny Trejo, Tom Sizemore, Taryn Manning, James Russo, Steven Bauer, Bokeem Woodbine and Gary Dourdan. On DVD, Blu-ray Disc from Entertainment One ... "Four Seasons" (2014), starring Robin Givens, Jazsmin Lewis, Keith Robinson and Laila Odom, is an urban comedy about a 35-year-old bachelor who is "almost" ready to settle down, but first wants to try the singles scene one last time, deciding to date a different woman each season and then choose the one he will commit to marrying. From Entertainment One ... "Men, Money & Gold Diggers" (2014) is an urban comedy about a man who has it all: a great job, plenty of money, and a fiancee who he's ready to marry -- but he won't sign a prenuptial agreement. Stars Omar Gooding, Patrice Fisher, Miguel A. Nunez Jr. and Vanessa Williams. From Entertainment One.


ON THE INDIE FRONT:
"Black Coffee
" (2014), starring Darrin Dewitt Henson, Gabrielle Dennis, Lamman Rucker, Christian Keyes, Erica Hubbard and Tiffany Hines, is a romcom about a young man who meets his soulmate after being fired from his own father's company and who has to contend with her ex-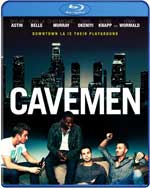 husband, who wants her back, and his gold-digging ex-girlfriend, who has an agenda of her own. From One Village Entertainment ... In "Cavemen
" (2013), an aspiring screenwriter living in Los Angeles' "hip" downtown artists' loft district grows tired of one-night-stands and searches for true love, turning to his nine-year-old nephew and his best friend for dating advice ... but he quickly realizes that finding love in L.A. is more difficult than he thought. Stars Skylar Astin, Camilla Belle, Chad Michael Murray, Dayo Okeniyi, Kenny Wormald, Alexis Knapp. On DVD, Blu-ray Disc from Well Go USA ... A bride-to-be, her sister and two quirky friends set off to Las Vegas for a one-night bachelorette party that turns out to be more than they bargained for in "Best Night Ever
" (2014), starring Desiree Hall, Samantha Colburn, Eddie Ritchard and Crista Flanagan. On DVD, Blu-ray Disc from Magnolia Home Entertainment/Magnet Label.


FOR THE FAMILY:

"Ben 10 Omniverse: Duel of the Duplicates" (2012) is a three-part story arc from the fourth installment of the franchise that follows the adventures of Ben Tennyson, wielder of the Omnitrix, a watch-like device that allows him to change into aliens to battler evil from space and on the earth: "The Ultimate Heist, "A Fistful of Brains" and "For a Few Brains More." $14.97 from Cartoon Network/Warner ... "Guardian of the Highlands" (2012 -- U.K.) is an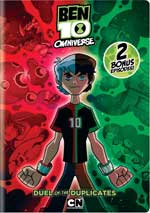 animated film about Sir Billi, an eccentric veterinarian working in a remote Scottish village who encounters a goat who thinks he's a dog, an Admiral who's afraid of the water and a beaver who was raised by rabbits. The skateboard-loving vet unites the local people to protect the last beaver in Scotland. Voices of Sean Connery (his first animated voice-over role), Alan Cumming, Patrick Doyle. $14.93 from Random Media/Cinedigm ... "Power Rangers Megaforce: The Great Dragon Spirit" (2013) features four episodes of the hit Nickelodeon series about a group of teenage superheroes who must work together to defend the planet from evil. Troy, Noah, Emma, Gia and Jake must convince the mysterious Robo Knight to work alongside them and battle a collection of enemies with evil powers including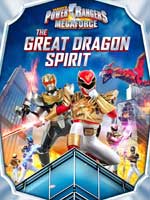 Psychotick's energy-draining abilities, Shadow Serpent's paralyzing touch, Distractor's giant army of MegaMonsters and Nojoke's laughter-stealing traps. $14.98 from Lionsgate ... In "Lalaloopsy Ponies: The Big Show" (2014), the Lalaloopsy girls welcome some new friends to Lalaloopsy Land: a group of talking ponies. The ponies are eager to put on a show, but there's a hitch -- their caravan and carousel need rebuilding. Third release from the successful Lalaloopsy toy and entertainment brand. From Lionsgate ... "Bella Sara: Emma'a Wings" (2013) is the first animated feature-length movie based on the trading card sensation; it takes kids on a magical journey to "North of North," a mythical horse-filled land where earthling Emma comes face to face with the evil Ivenna, who is out to destroy the herds, steal their magic and take possession of the land itself. $14.98 from Entertainment One.


SPECIAL INTEREST:
"Bayou Blue" (2011): From 1997 until 2006, Ronald Dominique raped and murdered 23 men across Southern Louisiana, from New Orleans to Houma. Some of these men came from hard-working families, some were homeless, some were drug addicts, some were still high school students. This documentary tells the story of these victims and their families. Using the audiotapes from Dominique's interrogation to guide the story, the film follows an increasingly dark trail. Included are interviews with the arresting officers, who visit the sugar cane fields, small bayous, and ditches where Dominique discarded the bodies. From Garden Thieves Pictures.


"Cocaine Cowboys Reloaded" (2014): Third documentary (after "Cocaine Cowboys" and "Cocaine Cowboys II: Hustlin' With the Godmother") about how Miami became the drug, murder, and cash capital of the United States. This docu is packed with footage and stories that have never been told about the Griselda Blanco, the Medellin Cartel, and Miami's Cocaine Wars, with firsthand accounts by hit man Jorge "Rivi" Avala, cocaine trafficker Jon Roberts, smuggler Mickey Munday, and others.On DVD, Blu-ray Disc from Magnolia Home Entertainment.


"Don't Ask Me Questions: The Unsung Life of Graham Parker and the Rumour" (2014): Graham Parker has recorded and performed nonstop for more than 35 years. Refusing to compromise, he has always marched to his own drum. He was a heroic inspiration for artists who followed him such as Elvis Costello and Joe Jackson and admired by the likes of Bruce Springsteen and Bob Dylan. But in the end he defied the new wave movement that he had helped spark. As the music business continued to change beyond recognition, he remained true to his musical vision. But, at age 59, he has had a slight change of heart: He may be ready to go just a little commercial. Leaning on his publishing company to place his music in ads and TV shows, Parker attempts to sell without selling out. The film, from documentarian Michael Gramaglia, recounts Parker's long career up to the present, revealing his independent spirit and defiant optimism while celebrating the sincerity of his music and his self-deprecating wit. From Virgil Films.
FROM TV TO DVD:

"Holliston: The Complete Second Season" (2013) is a single disc set with 10 episodes of the FEARnet series about two down and out aspiring filmmakers who struggle with life, career,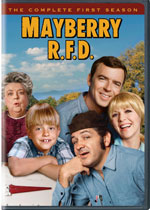 and the opposite sex as they attempt to make it out of their small New England town. $19.98 on Blu-ray Disc from Image Entertainment ... "Lizzie Borden Took an Ax" (2014) is the tale of Lizzie Borden,a young American woman accused of murdering her father and stepmother with an ax in 1892, and whose subsequent trial fed into America's obsession with the scandalous and sordid. Stars Christina Ricci, Billy Campbell, Clea DuVall and Gregg Henry. From Sony ... "Mayberry R.F.D.: The Complete First Season" (1968-69): The classic continuation of "The Andy Griffith Show" comes to DVD for the very first time in a four-disc set with 26 episodes, $29.98. Ken Berry stars as widowed farmer Sam Jones, who's raising his son Mike with the help of their outspoken, headstrong, and lovable housekeeper Aunt Bee. Add to the mix Sam's girlfriend Millie, good-natured Goober, County Clerk Howard and fix-it man Emmett, and you've got a slice of American small-town life. On DVD from Warner.

Check out other April 8-14 DVD releases and reviews at OnVideo.