New on DVD and Blu-ray Week of November 5-11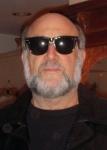 By Harley Lond - 11/04/13 at 07:31 PM CT


THIS WEEK'S THEATRICAL RELEASES:

"Frances Ha": Director Noah Baumbach has a knack for taking the mundane detritus of everyday life and weaving it into fascinating cinematic journeys, beginning with the all-too-talky "Kicking and Screaming" (1995) through the depressing but intensely honest and real "The Squid and the Whale" (2005) through "Greenberg" (2010) and now "Frances Ha," the director's ode to life and love in modern New York City. Developed with and starring Greta Gerwig, the director's real-life girlfriend, this charming black and white tale follows a woman in her late twenties who's trying to sort out her ambitions, her dreams, her finances, and, above all, her changing bond with her best friend, Sophie (Mickey Sumner). As Frances, Gerwig is light and joyful and a pleasure to watch. But, therein lies the rub: the film is all too light and joyful, leaving the viewer hungering for more. Still, in a year that has brought us noisy and meaningless outings such as "After Earth," "Bullet to the Head," "A Good Day to Die Hard," "R.I.P.D." and "The Wolverine," too light is a virtue. Extra include a conversation between Peter Bogdanovich and Baumbach; a conversation between actor and filmmaker Sarah Polley and Gerwig; conversation about the look of the film between Baumbach, director of photography Sam Levy, and creative director Pascal Dangin; trailer; and a booklet featuring an essay by playwright Annie Baker. In a DVD/Blu-ray combo from The Criterion Collection.

"The Attack": Palestinian surgeon Amin Jaafari (Ali Suliman) is fully assimilated into Tel Aviv society, has a loving wife, an exemplary career and many Jewish friends. But his picture-perfect life is turned upside down when a suicide bombing leaves 17 dead, and the Israeli police inform him that his wife Sihem (Reymonde Amsellem) not only died in the explosion, but was responsible for it. Initially interrogated -- but cleared -- as a possible accomplice, Amin is shaken further when he receives a posthumous letter from Sihem confirming her role in the carnage. Shattered by this revelation, Amin abandons the relative security of his adopted homeland to enter the Palestinian territories in pursuit of the zealots who recruited his wife. Based on Yasmina Khadra's prize-winning and bestselling novel. It's at once a fascinating mystery, thriller and cultural study of the forces tearing people and families apart in the Middle East -- and it's all the more powerful since the film doesn't take any sides, preferring to key in on the personal rather than the political. In Arabic and Hebrew with English subtitles. Extras include an interview with director Ziad Doueiri. From Cohen Media Group.

"Blackfish": You don't have to be an animal activist to be moved by "Blackfish," a documentary that explores the world of the "killer whales," the 8,000-pound orcas that grace sea parks with their stunning beauty and ability to soar out of the water and fly through the air, as if in perfect harmony with their trainers. But behind this facade is a world of cruelty and mistreatment of the massive mammals by park operators exploiting them -- and park workers -- for dangerous profits. Using the story of notorious performing whale Tilikum, who -- unlike any orca in the wild -- has taken the lives of several people while in captivity -- the film explores man's inhumanity to these highly intelligent and enormously sentient fellow mammals. Extras include "Recollections of a Former SeaWorld Trainer," "The Truth About Wild Whales," "Alternatives to Captivity," more. From Magnolia Home Entertainment.

Also due this week: "Man of Steel" and "Turbo," both of which were unavailable for review.


COLLECTIBLES:

The Criterion Collection inaugurates their new strategy of packaging all releases as Blu-ray/DVD Combo sets with "City Lights" (1931). The most cherished film by Charlie Chaplin is also his ultimate Little Tramp chronicle. The writer-director-star achieved new levels of grace, in both physical comedy and dramatic poignancy, with this silent tale of a lovable vagrant falling for a young blind woman who sells flowers on the street (a magical Virginia Cherrill) and
mistakes him for a millionaire. Though this Depression-era smash was made after the advent of sound, Chaplin remained steadfast in his love for the expressive beauty of the pre-talkie form. The result was the epitome of his art and the crowning achievement of silent comedy. In a new, restored 4K digital film transfer, with uncompressed monaural soundtrack on the Blu-ray. Extras include commentary by Charlie Chaplin biographer Jeffrey Vance; "Chaplin Today: City Lights," a 2003 documentary on the film's production, featuring Aardman Animations cofounder Peter Lord; excerpt from Chaplin's short film "The Champion" (1915), along with footage of the director with boxing stars at Chaplin Studios in 1918; trailers; booklet featuring an essay by critic Gary Giddins and a 1966 interview with Chaplin, and more.

With the 50th anniversary of the assassination of President John F. Kennedy (Nov. 22, 1963), a day that forever changed American history, politics and culture, virtually every home video studio is putting out commemorative releases about the president, that fateful day, and the conspiracy surrounding his death (with most streeting next week). If you want a definitive collection of JFK films, then look no further than the "JFK 50th Commemorative Ultimate Collector's Edition Blu-ray" from Warner. The set includes the Blu-ray edition of the 1991 Oliver Stone film, "JFK" (which explored the assassination and the possibility of a conspiracy behind it), starring Kevin Costner, Tommy Lee Jones, Kevin Bacon, Gary Oldman, Sissy Spacek, Jack Lemmon, Joe Pesci, Donald Sutherland, Laurie Metcalf, John Candy, Walter Matthau, Sally Kirkland and Edward Asner. The set also includes three captivating documentaries: Oliver Stone's "JFK: To the Brink," the insightful look at the JFK presidency that was included in his
2012 Showtime Series, "The Untold History of the United States"; the brand-new "JFK Remembered: 50 Years Later" from filmmaker Robert Kline (also available as a separate DVD release for $5.94); and "John F. Kennedy: Years of Lightning, Day of Drums" (1965) (also available as a separate DVD release for $11.97), a documentary produced by George Stevens Jr. and written and directed by Bruce Herschensohn, who also composed the music. In addition, the "JFK UCE" includes the feature film drama "PT 109" (1963, starring Cliff Robertson), about Kennedy's World War II experiences as a skipper in the South Pacific. The "JFK UCE" also contains commemorative items from the Kennedy Presidential Library: collectible reproductions of family and presidential photos, a campaign poster from the 1960 presidential campaign, and a copy of Kennedy's historic inaugural address. Lastly, there's a 32-page book of famous quotations, and a 44-page JFK movie photo book. "JFK" Extras: "Behind the Story," commentary by director Oliver Stone, "Beyond JFK: The Question of Conspiracy," multimedia essays, "Assassination Update -- The New Documents," "Meet Mr. X: The Personality and Thoughts of Fletcher Prouty," deleted/extended scenes, theatrical trailer. At $49.00, a bargain.

There's three interesting sets of TV series coming to home video this week:
"The Mod Squad: The Complete Collection" (1968-73) is a 39-disc set of the classic 1960s TV series. While most popular shows of the era focused on the ideal American family (moms wearing pearls and baking cookies) or society's mainstream heroes (mostly White, macho men), ABC's "The Mod Squad" broke the mold. While solving crimes, apprehending
heinous criminals and addressing social injustice, the youthful investigators -- Julie (Peggy Lipton), Pete (Michael Cole) and Linc (Clarence Williams III) -- fairly oozed cool. Not only were they counter-culture, but a female and an African-American protagonist made for ground-breaking TV. "One White, One Black, One Blonde" was the network's promo line, targeting a youthful audience. Offered work fighting crime as an alternative to being incarcerated themselves, The Mod Squad's three cops utilized their youthful, hippie personas as a guise to get close to the criminals they investigated. Being of the flower-child era, they didn't carry guns (or make the ultimate arrests), but instead wore beads and mod clothing, peppering their dialogue with slang of the day -- like "groovy," "keep the faith" and "solid" -- all backed by a rock 'n' roll soundtrack. The show portrayed a multi-cultural society, dealing with such controversial issues as racial politics, drug culture, anti-war sentiment, soldiers returning from war, student unrest, abortion, spousal abuse, child neglect, illiteracy and slum lords ... all radical subject matter for TV at the time. Produced by Aaron Spelling and Danny Thomas. $219.95 from Visual Entertainment ...
The ground-breaking "Combat!" (1962-67) offered a gritty, unflinching look at American soldiers battling on the front lines in Europe during World War II, confronting imposing odds and demonstrating remarkable levels of ingenuity and courage. Vic Morrow and Rick Jason headed a stellar cast in the long-running war drama featuring an incomparable list of guest stars (including Eddie Albert, James Caan, James Coburn, Lee Marvin, Leonard Nimoy, Mickey Rooney, Rip Torn, Robert Duvall, Roddy McDowall, Sal Mineo, Telly Savalas, Bill Bixby, Claude Akins, Dennis Hopper, Ricardo Montalban and Wayne Rogers) as well as top directorial talent. "Combat! The Complete Series" consists of all 152 episodes, including the final season in color. $229.98 from Image Entertainment ... "Dexter: The Complete Series Collection" (2006-13) includes all eight seasons in a collectible recreation of the actual blood slide box used by Dexter Morgan to catalog his victims on the show. Also designed and
included specifically for this collection is "Grafix: The Art of Dexter," a collection of photography, fan artwork and iconography and images used in the series' cutting edge promotional campaigns. Finally, fans will enjoy an all-new bonus disc with over three hours of behind-the-scene interviews, featurettes and more. This bonus material delves deep into the series and is highlighted by the new documentaries "The Evolution of Dexter Morgan" and "The Code." In a 33-disc DVD, $352.99; 25-disc Blu-ray, $427.99 from Paramount.

Blu-ray debuts this week: "Nosferatu" (1922): F.W. Murnau's "Nosferatu: A Symphony of Horror" is resurrected in an HD edition mastered from the acclaimed 35mm restoration by the Friedrich-Wilhelm-Murnau-Stiftung, backed by an orchestral performance of Hans Erdmann's 1922 score. An unauthorized adaptation of Bram Stoker's "Dracula," "Nosferatu" remains to many viewers the most unsettling vampire film ever made, and its bald, spidery vampire, personified by the diabolical Max Schreck, continues to spawn imitations in the realm of contemporary cinema. From Kino Lorber ... "All the President's Men 2-Disc Special Edition"
(1976), directed by Alan J. Pakula and starring Dustin Hoffman, Robert Redford, Jack Warden, Martin Balsam, Hal Holbrook, Jason Robards, Jane Alexander, Meredith Baxter, Ned Beatty and Stephen Collins, in a new Blu-ray two-disc version that commemorates the 40th anniversary of Watergate. Extras include a new documentary "All the President's Men Revisited," plus vintage special features: "Telling the Truth About Lies: The Making of All the President's Men"; "Woodward and Bernstein: Lighting the Fire"; "Out of the Shadows: The Man Who Was Deep Throat"; commentary by Redford; "Pressure and the Press: The Making of All the President's Men"; Jason Robards Interview excerpt from Dinah!, hosted by Dinah Shore; trailer. From Warner ... John Carpenter plays a creepy-looking coroner who introduces a trilogy of blood-curdling tales (directed by himself and Tobe Hooper) in "John Carpenter Presents Body Bags Collector's Edition" (1993): "The Gas Station" (starring Robert Carradine and Alex Datcher), "Hair" (starring Stacy Keach), and "Eye" (directed by Tobe Hooper, and starring Mark Hamill). With special appearances by Deborah Harry, Sheena Easton, Twiggy, David Naughton, John Agar, David Warner and cameos by notable horror film legends Wes Craven, Hooper, Sam Raimi, Roger Corman and Greg Nicotero. From Scream factory/Shout! Factory ... "The Lion of the Desert" (1981), starring Anthony Quinn, Rod Steiger, Oliver Reed, John Gielgud, Raf Vallone and Irene Papas, from Anchor Bay ... "The Message" (1977), starring Anthony Quinn, Irene Papas and Michael Ansara. From Anchor Bay.


BUZZIN' THE 'B'S:

"Action Packed Movie Marathon, Vol. 2" is a two-disc set with four action flicks. "Bulletproof" (1988): Los Angeles cop/ex-CIA agent Frank "Bulletproof" McBain (Gary Busey) travels across the border to retrieve a top-secret attack vehicle which was hijacked by Russian-backed Libyan terrorists. Darlanne Fluegel and Henry Silva also star. "Bamboo Gods and Iron
Men" (1974): An attempt is made by an underworld organization to recover a carved Buddha in which is hidden a substance powerful enough to control the world. "Trackdown" (1976): A Montana rancher (Jim Mitchum) comes to Los Angeles, searching for his runaway sister (Karen Lamm), who has become entangled in a world of crime, drugs, and prostitution. Erik Estrada, Anne Archer and Cathy Lee Crosby also star. "Scorchy" (1976): Scorchy (Connie Stevens) is a female undercover agent who will stop at nothing to bust a drug-smuggling ring. Cesare Danova, William Smith and Greg Evigan also star. $9.99 from Shout! Factory ... In "Ambushed" (2013), starring Dolph Lundgren, Randy Couture, Vinnie Jones, Carly Pope, Gianni Capaldi and Daniel Bonjour, a pair of mid-level drug pushers want a chance to hit the big time and decide to achieve their goal by ripping off their middleman in a murderous bid for greatness, setting off a dangerous chain of events involving a ruthless crime boss, a dirty cop and the Federal agent chasing them all. On DVD and Blu-ray/DVD Combo. From Anchor Bay ... When an island off the coast of Ireland is invaded by bloodsucking aliens, the townspeople discover that the tentacled creatures are allergic to alcohol -- so getting drunk is the only way to survive in "Grabbers" (2012 -- UK/Ireland), starring Richard Coyle, Ruth Bradley and Russell Tovey. From IFC Films ...
"Ip Man: The Final Fight" (2013 -- Hong Kong), starring Anthony Wong, Eric Tsang, Jordan Chan, Gillian Chung, Marvel Chow, Anita Yuen, Xiong Xin-xin and Wong Cho-lam, follows legendary Wing Chun grandmaster Ip Man's later life in Hong Kong as he struggles against the vicissitudes of life: His pursuit of a romance with a young singer after his wife's death (against the wishes of his disciples); his relationship with his elder son; his thoughts on Bruce Lee, who would become his most celebrated student; and challenges from a rival kung fu school that draws him into the dark and dangerous underworld of the Triads. On DVD and Blu-ray Disc. From Well Go USA ... Faced with the absurd competitiveness surrounding his son's youth league baseball team, a famous comedian decides to get to know the colorful parents and coaches better in an attempt to find the inspiration for his next movi in "Dealin' with Idiots" (2013), directed by and starring Jeff Garlin; co-stars Max Wright, Nia Vardalos, Bob Odenkirk, Gina Gershon, Timothy Olyphant, J.B. Smoove and Jami Gertz. From IFC Films.


ON THE INDIE FRONT:

"Prince Avalanche" (2013), starring Paul Rudd and Emile Hirsch, is an offbeat buddy comedy about an odd couple of sorts, the introspective and stern Alvin and his girlfriend's brother, Lance, dopey and insecure, who leave the city behind to spend the summer of 1988 repainting traffic lines on a desolate country highway that's been ravaged by wildfire. The isolated landscape becomes a place of misadventure as the men find themselves at odds with each
other and the women they left behind, but eventually they develop an unlikely friendship. On DVD and Blu-ray from Magnolia Home Entertainment ... Armed with nothing more than twigs, their imaginations and a simple set of rules, a group of 12-year-olds engaged in a lively game of "Capture the Flag" in the neighborhood woods start dangerously blurring the lines between make-believe and reality in "I Declare War" (2012), starring Gage Munroe, Michael Friend, Aidan Gouveia, Andy Reid, Spencer Howes, Alex Cardillo, Dyson Fyke and Eric Hanson. On DVD and Blu-ray from Drafthouse Films ... After surviving a plane crash and coming into a big, fat insurance payout, a young conservative woman suffers a crisis of faith and heads out to Las Vegas with a checklist of untried sins for a comedic and oddball odyssey of lost souls, broken faith and cheap cocktails in "Paradise" (2013), directed by Diablo Cody and starring Julianne Hough, Octavia Spencer, Russell Brand, Holly Hunter and Nick Offerman. On DVD and Blu-ray from Image Entertainment ... Three strangers -- -- a single mother from Toronto, an irresponsible British teen, and a New Yorker trying to escape his criminal past -- are deported to a home they've never known and are forced to start their lives over on the unforgiving streets of Jamaica in "Home Again" (2012), starring Tatyana Ali, Stephan James and Lyriq Bent. From One Village Entertainment.


FOREIGN:

"Animals" (2012 -- Spain), starring Oriol Pla, Augustus Prew and Martin Freeman, is an unconventional coming-of-age tale, an intoxicating blend of fantasy and cold reality. Seventeen-year-old high-schooler Pol has stubbornly extended his childhood, aided in no small measure by his opinionated, drums-playing, English-speaking pet Teddy bear, Deerhoof. But when he meets alluring new student Icari, the safety of Pol's innocent imagination crumbles as he experiences his first pangs of love and sexual longing. Catalan helmer Marcal Fores' debut feature. From Artsploitation Films.


FOR THE FAMILY:

"Barney: Perfectly Purple" (2013) offers three episodes with rainbows of sharing, caring and imagination with the purple dinosaur: "A Perfectly Purple Day," "Arts" and "Neighborhood." $14.98 from Lionsgate ... "Chief Wilson" (2013) is the latest title in the popular pre-school "Chuggington" animated train series. Features the episodes "Chief Wilson" and "Stop Koko
Stop" from the new television season, as well as "Magnetic Wilson," "Wilson's Wacky Tour," "Chugger of the Year" and "Undercover Action Chugger," plus a bonus Badge Quest episode, "Chug Patrol." $14.98 from Anchor Bay ... "Mumfie's White Christmas" (1995) is the first release from the series "Britt Allcroft's Magic Adventures of Mumfie," about a special little elephant who sets off to find adventure, meeting new friends Scarecrow and Pinkey the flying pig along the way. Here Mumfie, Scarecrow and Pinkey mount a quest across sea and snow to ask Santa for a wintery white Christmas. (Britt Allcroft is creator of the award winning children's television shows "Thomas and Friends" and "Shining Time Station.") $9.98 from Lionsgate ... After two young elves give Santa and the North Pole food poisoning they must redeem their Naughty List status by finding a way to save Christmas in "The Naughty List" (2013), with the voices of Matthew Lillard, Drake Bell, Sean Astin, Kyle Chandler and Naya Rivera. From ARC Entertainment.


SPECIAL INTEREST:

"Gettysburg and the Civil War" (2013) is a box set that commemorates the 150th anniversary of the Gettysburg Address (November 19, 2013). Includes the documentary "Gettysburg: The Boys in Blue & Gray," which presents the crucial battle of the war as described by the soldiers who took part in it; a 24-page illustrated history of the conflict; and a selection of recreated replica memorabilia, including a map of the Battle of Gettysburg, a map of America which illustrates the extent to which the nation was divided, and an 1863 "call to arms" by Confederate President Jefferson Davis. $19.99 from PBS Distribution ... Known as the father of
American Primitive Guitar, John Fahey is considered to be a foundational figure in American folk music. As both musician and musicologist, Fahey made an important contribution to our understanding and appreciation of such music genres as Delta blues, Appalachian bluegrass and New Orleans jazz. The documentary "In Search of Blind Joe Death: The Saga of John Fahey" (2013) combines interviews, performances and archival footage with animation in a musically charged tribute to a tremendously influential composer, guitarist and provocateur. Interviewees include The Who's Pete Townshend, Chris Funk of The Decemberists and renowned radio personality Dr. Demento. From First Run Features ... Universal has three 3D Blu-ray releases this week: "Fascination Coral Reef: Hunters and the Hunted" (2013): Eat or be eaten ... it's all about survival. This undersea adventure explores the brightly colored reefs, teeming with life and hungry attackers in a struggle between the hunters and the hunted. Surprisingly, the diverse fish confuse some of the attackers -- sharks -- with their vast display of shapes and colors; "Ocean Predators" (2013): Documentary takes a look at an underwater world of dangerous predators with razor-sharp teeth and unveils the mysteries surrounding sharks, barracudas and moray eels; "Polar Bears: Ice Bear" (2013): The Polar Bear is the Arctic's biggest predator ... but what happens to the "Ice Bear" when there's no ice? This documentary features breathtaking 3D cinematography shot over 12 months in the Canadian Arctic, capturing rarely-seen behavior for an enthralling and captivating look at the bear's changing world. All three also play in 2D on any Blu-ray player.


FROM TV TO DVD:

"The Best of Dance Moms:The Championship Dances" (2012) is a three-disc set of episodes that feature the hottest dance routines from Seasons 1 and 2, including full-length choreographed dances never before-seen-on TV. $14.98 from Lionsgate ... "Blood on the Docks" (2011) consists of four episodes of the gritty French TV series -- adapted from the best-selling crime novels by Graham Hurley -- about the war on the streets in the port city of Le Havre. Three-disc DVD, $39.95 from MHz Home Entertainment ... "The Carol Burnett Show:
Christmas With Carol" features two complete holiday episodes from "The Carol Burnett Show": December 21, 1974 and December 18, 1977, as well as an additional hour of bonus sketches such as "Christmas Night Quarrel" with Sid Caesar, "Charwoman: Have Yourself a Merry Little Christmas" with Jonathan Winters and "The Twelve Days After Christmas."$12.95 from StarVista Entertainment ... "The Capture of Grizzly Adams" (1982) stars Dan Haggerty, Chuck Connors, June Lockhart and G.W. Bailey in a Dove Foundation approved made-for-TV family film that follows the wilderness-loving mountain man Grizzly Adams as he seeks to clear himself of a wrongful murder charge and rescue his daughter, who may be sent to an orphanage. From CBS/Paramount ... "Dexter: The Complete Final Season" (2013) features the final 12 episodes of the bone-chilling series in a four-disc DVD, $57.99 and three-disc Blu-ray, $68.99. From Paramount ... "Diagnosis Murder: The Complete Series" (1993-2001) is a 51-disc set with all eight seasons, $279.99 from Visual Entertainment ... "East West 101: Series 2 and 3" (2009-11) is an Australian series about a young detective -- a Muslim in a post-9/11 world where such an identity automatically arouses suspicion and fear -- at the Major Crime Squad in Sydney. The detective and his team work together to solve cases involving people who represent a cross-
section of modern Australia while exploring the fear and mistrust that exist between East and In a three-disc DVD set, $39.95 from MHz Home Entertainment ... "Half Brother" (2013) consists of eight episodes of the Swedish TV series that revolves around the life of a family spanning the last half of the 20th century as an unproduced screenwriter searches for his elusive half-brother. our-disc DVD, $49.95. From MHz Home Entertainment ... Prime time Emmy-winning series "MADtv" -- a late night sketch-comedy show based on the humor of MAD magazine -- was one of the top-rated late-night comedy staples in the 1990s and ran on Fox for 14 seasons. This fast-paced and irreverent sketch comedy series is well-known for its outrageous movie and television parodies, cutting political satires, commercial and music video spoofs, social commentary and pop culture send-ups. In this season, guest hosts Vivica A. Fox, Shaquille O'Neal, Keri Russell, Jerry Springer and others joined in with the ensemble to mock some of the year's most popular movies, stars and politicians. "MADtv: Season Four" (1998-99) is a four-disc set with 25 episodes, $29.93 from Shout! Factory ... Co-hosted by comic book maven Stan Lee, "Stan Lee's Superhumans -- Season Two" (2011) scours the globe for the real-life counterparts of Lee's characters -- people with unique genetic traits that translate into remarkable powers. These include a Shaolin monk with an unbreakable body, a man who may be the greatest jumper in the world and another who can control sharks. Four-disc set, $24.98. From Lionsgate.

Check out other November 12-18 DVD releases at OnVideo.