New on DVD and Blu-ray Week of September 24-30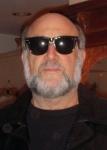 By Harley Lond - 09/24/13 at 01:56 AM CT
THIS WEEK'S THEATRICAL RELEASES:

"Iron Man 3": I was no fan of the first two "Iron Man" movies; I found snarky wealthy industrialist Tony Stark (Robert Downey Jr.) and his tin-man-without-a-heart persona rather annoying and the action all too metallic and overwhelming; there just wasn't enough reality to the films. Of course I was in the minority. But that's been rectified by this outing, which, by stripping Stark of his safety net and putting him out into the world sans his armor, serves to humanizee the character and actually make me root for him (instead of wanting to run out and get a can opener). The plot: A foreign radical named The Mandarin masterminds a series of terrorist attacks, including one on Hollywood's Chinese Theatre and one that totally destroys Stark's house and all its weaponry, forcing Stark and one remaining suit into hiding in, of all places,
Tennessee. There he finds out about a super-secret DNA altering program called Extremis that gives people super-human strength and the ability to recover from crippling injuries. That discovery leads him to Miami, where he finds that the real brains behind The Mandarin is someone from his past who not only has a grudge to settle with Stark, but who also wants to take down the president of the United States and install a puppet government. Only Stark -- basically stripped of his powers and relying on his intellect and wits -- stands in the way of this dastardly scenario. As he fights his way back, Stark discovers the answer to the question that has secretly haunted him: Does the man make the suit or does the suit make the man? Jon Favreau handed over the directorial duties on "Iron Man 3" to Shane Black, who wrote the "Lethal Weapon" franchise films, "The Long Kiss Goodnight" and "Kiss Kiss Bang Bang," and who, along with Drew Pearce, wrote this definitely more humanistic story line. Co-stars Gwyneth Paltrow, Don Cheadle, Ben Kingsley, Rebecca Hall, Jon Favreau, Paul Bettany, William Sadler, James Badge Dale and Yvonne Zima. Extras include a very cool "Marvel One Shot: Agent Carter" short film starring Hayley Atwell as British agent Peggy Carter from "Captain America," flexing her muscles as a hot secret agent for S.H.I.E.L.D; a couple behind-the-scenes featurettes; a gag reel and deleted and extended scenes; and commentary ­with Pearce and Black. From Disney.

"In the House": French master filmmaker Francois Ozon ("Young & Beautiful", "Potiche," "Hideaway," "Angel," "Swimming Pool," "Under the Sand") again pushes the boundaries of storytelling with this genre-busting mystery-thriller-romance about the intrigues created by a 16-year-old student, Claude (Ernst Umhauer), who comes to the fore in a writing class taught by a bored, middle-aged, failed writer, Germain (Fabrice Luchini). When Claude comes up with a short story written about how he has schemed his way into the house of a schoolmate and seen things not meant for outsiders' eyes, he seduces German and his wife (Kristin Scott Thomas) into what becomes an ongoing tale, creating a multi-layered saga that pushes at imagination, reality and fantasy, threatening to suck the pair into the saga as characters in Claude's own story. It's suspenseful, disturbing and a heck of a lot of fun. In French with English subtitles. Co-stars Emmanuelle Seigner, Denis Menochet and Bastien Ughetto. Extras include a making-of documentary and deleted scenes. From Cohen Media Group.

"Room 237": Stanley Kubrick's adaptation of Stephen King's "The Shining" was released in May 1980 to mixed reviews and a slow but steady boxoffice (topping out at a very respectable $44 million by year's end). As with all of Kubrick's work, it was a multilayered affair, ripe with allusions and meanings. But unlike other Kubrick films, a cult of interpreters sprang up around "The Shining," fans who claimed to have decoded the film's "secret messages" addressing everything from the genocide of Native Americans to a range of government conspiracies. This documentary takes a look at some of the complex theories that attempt to deconstruct the film and create a new meaning out of "the hidden symbols and messages" embedded in Kubrick's scenario. We hear from some of the people who have reworked the film to match their own ideas; "The Shining" is examined inside and out, backwards and forwards (and, as one theorist urges, the film is literally played forward and backwards simultaneously to note overlapping images and symbols), intercutting it with layers of dreamlike imagery to illustrate their streams of consciousness. It's a bit too much at times, kind of reminiscent of the "Paul Is Dead" conspiracy; if nothing else, it's a fun endeavor. (In case you forgot, Room 237 is where some rather nasty stuff takes place in the film). Extras include featurettes and deleted scenes. From IFC films.

Also due this week: "Unfinished Song," which was unavailable for review.


COLLECTIBLES:

It's beginning to smell a lot like holiday gift-giving time -- in late September? Yep. This week marks the beginning of an onslaught of box sets, collectors' editions, remasters from the vaults, and all sorts of merchandising gambits to loosen our grip on our wallets. And I couldn't be happier. Here's this week's majestic releases, in order of age-appropriateness:

Warner Home Video is unleashing "The Dark Knight Trilogy: Ultimate Collector's Edition Blu-ray," a six-disc set with "Batman Begins," "The Dark Knight" and "The Dark Knight Rises," with the existing extra content for each film. "Batman Begins" and its special features reside on one disc; "The Dark Knight" and its special features take up two discs; "The Dark Knight Rises" also takes up two discs; a sixth disc is devoted to new special features, which include two new featurettes -- "The Fire Rises: The Creation and Impact of The Dark Knight Trilogy" (with never-
before-seen footage, rare moments, and exclusive interviews with Guillermo Del Toro, Damon Lindelof, Michael Mann, Richard Roeper, Zack Snyder and others) and "Christopher Nolan and Richard Donner: A Conversation" (Nolan and Richard Donner ["Superman"] sit down to discuss the trials and triumphs involved in bringing the two most iconic superheroes of all time to the big screen, and how "Superman" influenced Nolan when developing" Batman Begins"); IMAX sequences: Scenes from "The Dark Knight" and "The Dark Knight Rises" in the original IMAX aspect ratio; exclusive new collectible memorabilia: Premium Mattel Hot Wheels Vehicles: Batmobile, Batpod and Tumbler, newly commissioned collectible art cards by Mondo featuring Scarecrow, Joker, Bane, Harvey Dent, and Ra's al Ghul, 48-page hardcover book featuring production stills and behind the scenes images from all three movies. Whew! The set, which carries a $99.97 price tag (but is much lower via Amazon), is also available as a download and via UltraViolet.

Next up is Anchor Bay's "Halloween 35th Anniversary Blu-ray" (1978), in an all-new HD transfer personally supervised by the film's original cinematographer, Dean Cundey, with a new 7.1 audio mix (as well as the original mono audio), a brand-new feature length audio commentary by writer-director John Carpenter and star Jamie Lee Curtis, an all-new bonus feature with Curtis, as well as selected legacy bonus features from previous releases. Available in a collectible limited-edition book-style package (available only for the first printing) with 20 pages featuring archival photos, an essay by "Halloween" historian Stef Hutchinson and specially commissioned cover art by Jay Shaw. $34.99. Other extras include "The Night She Came Home" new featurette with Jamie Lee Curtis, "On Location," trailers, TV and radio spots, additional scenes from TV version. The film co-stars Donald Pleasence, P.J. Soles, Kyle Richards, Nancy Loomis, Charles Cyphers and Brian Andrews.

Let's move to the early 1970s now for a stay with one of the true kings of cool, Frank Sinatra's Rat Pack second in command, Dean Martin. Martin's career as a singer and actor, and as an entertainer, in movies and Las Vegas, spanned the 1950s and 1960s; he was a king of primetime TV from 1965 to 1974 with his "Dean Martin Variety Show". He next segued to "The Dean Martin Celebrity Roast," a series of television specials that ran from 1974 to 1984 in which Martin and friends would periodically "roast" a celebrity. "The Dean Martin Celebrity Roasts: Complete Collection" is the ultimate Roasters DVD set, featuring all 54 roasts with such roastees as Bob Hope, Frank Sinatra, Johnny Carson, Sammy Davis Jr., Jack Benny, Lucille Ball, Jackie Gleason, George Burns, Don Rickles, Hank Aaron,
Wilt Chamberlin, Joe Namath, Muhammad Ali, Ronald Reagan, Martin himself, and many, many more. The 25-Disc set includes over 40 hours of incomparable comedy, along with more than 15 hours of bonus features highlighted by comedy sketches from "The Dean Martin Show," exclusive interviews (with 34 former Roast participants, production personnel, critics and fans including: Don Rickles, Carol Burnett, Ruth Buzzi, Tony Danza, Abe Vigoda, Angie Dickinson, Dan Haggerty, Ed Asner, Fred Willard, Jimmie Walker, Rich Little, Rip Taylor, Shirley Jones, Tim Conway, Florence Henderson and many more), rare home movies, 11 featurettes and a 44-page collector's book with archival production materials and more. Available exclusively online at deanroasts.com, $249.95. Ships this week from StarVista Entertainment/Time Life.

In the late 1940s, the incandescent Hollywood star Ingrid Bergman found herself so moved by the revolutionary neorealist films of Roberto Rossellini that she sent the director a letter, introducing herself and offering her talents. The resulting collaboration produced a series of films that are works of both sociopolitical concern and metaphysical melodrama, each starring Bergman as a woman experiencing physical dislocation and psychic torment in postwar Italy. It also famously led to a scandalous affair and eventual marriage between the filmmaker and star, and the focus on their personal lives in the press unfortunately overshadowed the extraordinary films they made together. Criterion's "3 Films By Roberto Rossellini Starring Ingrid Bergman" brings together "Stromboli" (1950), "Europe '51" (1952) and "Journey to Italy" (1954) in a five-disc DVD set and a four-disc Blu-ray set. The films are intensely personal
portraits that reveal the director at his most emotional and the glamorous actor at her most anguished, and that capture them and the world around them in transition. There are new digital film restorations of the English- and Italian-language versions of "Stromboli" and "Europe '51" and the English-language version of "Journey to Italy", with uncompressed monaural soundtracks on the Blu-ray editions. A partial list of the extras includes archival television introductions by Rossellini to all three films; audio commentary for "Journey to Italy" featuring scholar Laura Mulvey; "Rossellini Through His Own Eyes," a 1992 documentary on the filmmaker's approach to cinema, featuring archival interviews with Rossellini and Bergman; new visual essays about Rossellini by scholars Tag Gallagher and James Quandt; "Rossellini Under the Volcano," a 1998 documentary that returns to the island of Stromboli 50 years after the making of "Stromboli"; new interview with film historian Elena Degrada about the different versions of "Europe '51"; new interviews with Isabella Rossellini and Ingrid Rossellini, daughters of Rossellini and Bergman; "Ingrid Bergman Remembered," a 1996 documentary on the actor's life, narrated by her daughter Pia Lindstrom; "My Dad Is 100 Years Old," a 2005 short film, directed by Guy Maddin and starring Isabella Rossellini; a booklet featuring essays by critics Richard Brody, Fred Camper, Dina Iordanova, and Paul Thomas; letters exchanged by Rossellini and Bergman; "Why I Directed Stromboli," a 1950 article by Rossellini; a 1954 interview with Rossellini conducted by Eric Rohmer and Francois Truffaut for "Cahiers du cinema"; and excerpts from a 1965 interview with Rossellini conducted by Apa and Maurizio Ponzi for "Filmcritica."

Blu-ray debuts this week: "Prince of Darkness (Collector's Edition)" (1987), directed by
John Carpenter and starring Donald Pleasence, Jameson Parker, Victor Wong, Lisa Blount, Alice Cooper and Dennis Dun. Extras include commentary with Carpenter, "Sympathy for the Devil": new interview with Carpenter, "Alice at the Apocalypse": new interview with actor and rock legend Alice Cooper, alternate opening from the TV version, more. From Shout! Factory/Scream Factory ..."Psycho II (Collector's Edition)" (1983), directed by Richard Franklin and starring Anthony Perkins, Vera Miles, Meg Tilly, Robert Loggia and Dennis Franz; and "Psycho III (Collector's Edition)" (1986), directed by Anthony Perkins starring Perkins, Diana Scarwid, Jeff Fahey, Roberta Maxwell and Hugh Gillin. Both sequels hail from Shout! Factory/Scream Factory.


BUZZIN' THE 'B'S:

Jason Statham must be one of the hardest working actors in Hollywood, bouncing from action film to action film with aplomb (he's been in 17 films since 2008). His choice of films may not be perfect, but his characters are: the world weary, emotionally damaged soldier-ex-criminal-detective-etc. who must right wrongs and set things straight with the world (read: the bad guys). Statham's characters always seem real: they're flawed and disturbed and they know it. In "Redemption" (2013), he again chooses this type of character -- an ex-British Special Ops soldier who flips out in Afghanistan when the crew of his Humvee is slaughtered. Now content to hide out in London with a lady friend in homeless camps, Statham gets sucked into London's criminal underworld when he's attacked by a pair of vicious "taxmen" (low-level scum who operate a protection racket on the indigent), and, in the process of running from them, gets an
opportunity to remake himself and his life. He ends up taking a job as an enforcer for a Chinese criminal overlord, doing work no-one else will do -- extortion, money collection, strong-arming, immigrant smuggling, all the time seeking redemption some how. He finds that in a nun who runs a homeless soup kitchen, and between his involvement with her and his search for the killer(s) of his ex-girlfriend (who was murdered shortly after they split up), his search for absolution drives the latter part of the film. This is not a traditional smack-em up actioner -- there's a noir feel about it, courtesy of writer-director Steven Knight and cinematographer Chris Menges -- and bits and pieces of the plot are really offbeat, mostly in Statham's relationship with the nun. A very interesting "B" effort. From Lionsgate ... In "Blood of Redemption" (2013), starring Dolph Lundgren, Vinnie Jones, Billy Zane, Robert Davi and Gianni Capaldi, a gangster with power, money and love is betrayed by his inner circle, arrested and sent to jail. When he's released, he makes a bloody return to the underworld to exact revenge on those who set him up. On DVD, Blu-ray/DVD Combo, from Entertainment One ... From the minds that brought you last year's "V/H/S" comes
"V/H/S/2" (2013), an all-new anthology of dread, madness, and gore. Searching for a missing student, two private investigators break into his abandoned house and find another collection of mysterious VHS tapes. In viewing the horrific contents of each cassette, they realize there may be terrifying motives behind the student's disappearance. Directed by Simon Barrett, Adam Wingard, Eduardo Sanchez, Gregg Hale, Timo Tjahjanto, Gareth Huw Evans and Jason Eisener. On DVD, Blu-ray Disc, Blu-ray/DVD Combo and VHS. From Magnolia Home Entertainment ... Three years after a tragic accident left a student dead at the annual homecoming dance, a group of seniors find themselves haunted by a deadly visitor from their past who hunts them down in the halls of academe in "Bloody Homecoming" (2012), starring Jim Tavare, Rae Latt, Lexi Giovagnoli, Alex Dobrenko and Randi Lamey. From Image/RLJ Entertainment ... Based on the novel by Par Lagerkvist, winner of a Nobel Prize in Literature, "Barabbas" (2012) is a two-part mini-series that explores the story of a man whose life was spared because of the crucifixion of Jesus Christ. Filmed on location in Tunisia. Stars Billy Zane, Hristo Shopov, Paolo Seganti, Christiana Capotondi and Filippo Nigro. On DVD, Blu-ray Disc from Gaiam Vivendi Entertainment ... Tensions rise between lifelong friends Mitchell and Carter after their truck breaks down on an isolated desert road and they start to attack each other's life decisions with unwavering -- and life-threatening -- brutality in ,"Scenic Route" (2013), starring Josh Duhamel and Dan Fogler. On DVD, Blu-ray Disc. from Vertical Entertainments.


ON THE INDIE FRONT:

In "Anything is Possible" (2013), 12-year-old Ethan Bortnick, the Guinness World Book of Records' youngest solo headline entertainer, plays Nathan, a boy who becomes separated from his mother during a tsunami rescue mission in Japan. When he returns to Detroit, Child Care Services threatens to take him away from his dad when it's revealed that the man isn't his biological father, and Nathan runs away. But with the help and support of the strangers he meets along the
way -- ­ including a homeless Iraq-war veteran, a wealthy philanthropist and kids at the local orphanage --­ he discovers his musical gift, a sense of belonging and his true purpose. Co-stars Jonathan Bennett and Lacey Chabert. From Image Entertainment ... In "Ashes" (2012), starring Ajay Naidu, Faran Tahir, Heather Burns and Piper Perabo, a young Indo-American man struggles in the inner city of New York to support himself and his mentally ill older brother. From Green Apple Entertainment ... The vivacious author of the best-selling book "The Power of Love" is invited to a radio talk show, where she helps listeners improve their relationships by counseling callers with their love matters, eventually and unwittingly exposing her own love-related issues on air in "The Power of Love" (2013), starring Vivica Fox, Malik Barnhardt, Wood Harris and Joe Torry. From Maddox Entertainment.


FOR THE FAMILY:

"Geronimo Stilton: Operation ShuFongFong" (2013) features four adventures of the brilliant mouse journalist and his courageous pals as they launch paws-first into exciting capers in search of the next big scoop. The hit animated TV series is inspired by the best-selling Scholastic book series of the same name. The episodes: "Operation ShuFongFong," in which Geronimo and his sidekicks journey deep into the Bandel Jungle to retrieve a pair of stolen
ShuFongFong lizards; "Mouse House of the Future," where Geronimo reluctantly accepts Professor Cheesewheel's offer to make his messy house fully automatic, complete with a robot butler; "Reported Missing," which finds Geronimo and team trekking to Africa to uncover the secret of an adventurer who vanished without a trace long ago; and "It's My Scoop," where Geronimo learns that he needs to be more careful with his notes if he is to stop getting scooped by rival news organization, The Daily Rat. From Entertainment One ... In order to keep his promise to aging kung fu master Sifu, Fu the rabbit, a humble chef, must venture out of the comfort of his kitchen, team up with a kung fu prodigy and her sidekick, and go on a heroic quest to defeat Sifu's arch-nemesis to save their kung fu academy from peril in "Legend of Kung Fu Rabbit" (2011), with the voices of Jon Heder, Michael Clarke Duncan, Rebecca Black, Claire Geare and Tom Arnold. From Lionsgate ... "Scooby-Doo! 13 Spooky Tales Ruh-Roh Robot!" (2012) is a two-disc set with 13 fan-favorite zany mysteries, $19.98 from Warner.


SPECIAL INTEREST:

For "The Machine Which Makes Everything Disappear" (2012 -- Georgia), filmmaker Tinatin Gurchiani put out a casting call for young adults, aged 15-23, to make a film about growing up in her home country, Georgia, and to find commonalities across social and ethnic lines. The boys and girls who responded to the call were radically different from one another, as were their personal reasons for auditioning. Some wanted to be movie stars and saw the film as a means to that end; others wanted to tell their personal story. Gurchiani traveled through cities and villages interviewing the candidates and filming their daily lives. From Icarus Films Home Video ... The documentary "Dear Mom, Love Cher" (2013) provides a rare peek into Cher's fascinating family history and features in-depth interviews with her mother, Georgia Holt, daughters Cher and Georganne LaPiere Bartylak, and grandchildren Chaz Bono and Elijah Blue Allman. $14.98 from Lionsgate.


FROM TV TO DVD:

Murder, betrayal, office politics, temptation ... it's all in a day's work for Detective Salvo Montalbano in "Detective Montalbano: Episodes 23 and 24 and Detective Montalbano: Episodes 25 and 26" (2012). The very popular series is filmed in the ancient, sun-washed Sicilian city of Ragusa, and is based on the international best-selling mystery novels by Andrea Camilleri. Luca Zingaretti stars as Montalbano, the head of the police precinct who balances the demands of his Northern Italian superiors and the realities of local Sicilian crime. From MHz Networks ... Matt Smith returns as the 11th Doctor in "Doctor Who: The Complete Seventh Series" (2013), a
collection of all 13 episodes from the seventh series, plus the 2011 and 2012 Christmas Specials. As a five-disc DVD, $79.98; four-disc Blu-ray, $89.98. From BBC Home Entertainment ... "Family Guy Volume 11, Season 12" (2012-13) is a three-disc set with 23 episodes, $39.98 from Fox ... "Foyle's War Set 7" (2013) features three new mysteries of the acclaimed Masterpiece Mystery! series, featuring the complete U.K. broadcast editions. As the series returns, World War II is over, but the Cold War simmers in 1946 London. DCS Christopher Foyle (Michael Kitchen) has retired from police work when Britain's secret intelligence service compels him to join its ranks. Reunited with his former colleague, newlywed Sam Wainwright (Honeysuckle Weeks), Foyle faces new­but no less deadly­threats in the world of spies and counterintelligence. Three-disc DVD, two-disc Blu-ray; $49.99 each from Acorn Media ... "Gene Simmons Family Jewels -- The Final Season" (2013) is a three-disc set, $19.98 from A&E/Lionsgate ... "Hannibal: Season One" (2012) consists of all thirteen episodes of the TV series -- based on the novels of Thomas Harris -- that delves into the
complex mind of iconic villain Hannibal Lecter. Four-disc DVD, $39.97; three-disc Blu-ray, $39.98; from Lionsgate ... "Hawaii Five-0 -- The Third Season" (2012-13) features 24 episodes of this contemporary take on the classic series, but here about a new elite federalized task force whose mission is to wipe out the crime that washes up on the Islands' sun-drenched beaches. Formats: Seven-disc DVD, $64.99; six-disc Blu-ray, $72.99 from CBS/Paramount ... "The Lady Vanishes" (2013) is a new adaptation of Alfred Hitchcock's classic 1938 thriller that sees a beautiful, spoiled young woman risk her life to solve the mysterious disappearance of a woman on a train. Stars Tuppence Middleton. $24.98 from BBC Home Entertainment ... "Law & Order: Special Victims Unit -- The Fourteenth Year" (2012-13) is a five-disc set with 24 episodes, from Universal ... "Modern Family Season Four" (2012-13) is a three-disc set with 24 episodes. DVD, $49.98; Blu-ray Disc, $59.99 from Fox ... "New Tricks Collection: Seasons 1-5" (2012) a the long-running, award-winning British series that follows a motley crew of
semi-retired detectives as they investigate cold cases in this fast paced and witty U.K. import. Value-priced 15-Disc Collector's Edition features the longer, unedited UK edition of the 39 episodes from Seasons 1-5 $124.99 from Acorn Media ... "2 Broke Girls: The Complete Second Season" (2012-13) is a three-disc set with 24 episodes that finds best friends Max (Kat Dennings) and Caroline (Beth Behrs) still waiting tables in Brooklyn, but the future looks bright for their start-up business venture. There's a boost from a famous television personality's review of Max's cupcakes, a lucky break in real estate, and a surprise influx of cash, resulting in the grand opening of Max's Homemade Cupcakes. But success doesn't happen overnight. There are rat droppings to be dealt with, plus ex-boyfriends, a new flame, long nights packing a pastry gun ... and an eviction notice. $44.98 from Warner ... "War and Peace" (2007) is a lavish international co-production adaptation of Tolstoy's classic featuring an ensemble cast including Clemence Poesy, Brenda Blethyn, Malcolm McDowell and Ken Duken, filmed on location in Russia and Lithuania. The program aired in Belgium and France in 2007 but was never available in the U.S. Two-disc DVD, $49.99 from Acorn Media.

Check out other new September 24-30 DVD releases at OnVideo.