New on DVD and Blu-ray Week of August 13-19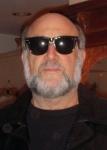 By Harley Lond - 08/12/13 at 08:58 PM CT
THIS WEEK'S THEATRICAL RELEASES:
"Olympus Has Fallen":
This is the way 21st century action-adventure-thrillers should be made -- with real flesh and blood heroes who go above and beyond the call of duty to save the day -- no G.I. Jerks or Marble-headed Avengers here -- aided and abetted by great special effects, fast-paced editing and story line, and a lot of blood. Gritty action director Antoine Fuqua ("The Replacement Killers," "Training Day") has really gotten it all together here with this yarn about a terrorist mastermind who invades
Washington D.C. and captures the White House (code-name Olympus) and the president, the vice president and chiefs of staff via a C-47 cargo jet, machine-gun equipped dump trucks, and a rather nasty commando group disguised at political envoys with the South Korean government. The hero here: a reassigned White House Secret Service agent (Gerard Butler) who finds himself in the building as the last line of defense between the bad guys and total devastation. The action is believable, frightening and exciting -- Olympus Has Fallen
is definitely the best thrill ride of the year so far. Co-stars Aaron Eckhart, Finley Jacobsen, Dylan McDermott, Rick Yune, Morgan Freeman, Angela Bassett, Melissa Leo, Radha Mitchell and Cole Hauser. Bonus features include five behind-the-scene featurettes and bloopers. From Sony.

"The Company You Keep
"
Robert Redford directs and stars in this mystery thriller about a former 1970s radical (Redford) -- a fugitive wanted for murder who has created a new life for himself as a public interest lawyer -- whose life is turned upside down when a brash young reporter (Shia LaBeouf) uncovers his true identity. After living for more than 30 years underground, he must now go on the run to track down the one person who can clear his name. What starts out as a simple tale gets complicated as secrets are revealed and more fugitives pop out of the woodwork. By the half-way mark, though, the film gets a little contrived, but the ride to the end is still enjoyable -- especially with the star power of Redford, Julie Christie, Susan Sarandon, Chris Cooper, Nick Nolte, Stanley Tucci, Terrence Howard, Richard Jenkins, Anna Kendrick, Brendan Gleeson, Brit Marling, Sam Elliott and Jackie Evancho. Bonus features include a pair of behind-the-scenes featurettes, one of which discusses the infamous Weather Underground, the group upon which some of the story was based. From Sony.

"The Big Wedding
"
Big fluffy comedy with a lot of big stars but few big laughs. When the adopted son of upper middle class -- and divorced -- parents announces that his ultra conservative biological mother unexpectedly is flying halfway across the world to attend his wedding, there's just one catch in his scenario -- mom doesn't know that his adopted parents are divorced. To keep up appearances, the pair (Robert De Niro and Diane Keaton) move back in together, much to the chagrin of dad's live-in girlfriend (Susan Sarandon), their friends and their other kids. Screwball comedy conceit doesn't hold up as the movie and its shtick slowly unravels. Also stars Robin Williams, Katherine Heigl, Amanda Seyfried and Topher Grace. Includes a behind-the-scenes featurette. From Lionsgate.

Also due this week: "Emperor
," a slow-moving drama that takes place in Japan in the days after the end of WWII, revolving around General Douglas MacArthur (Tommy Lee Jones) and the question as to the fate of Emperor Hirohito -- worshiped as a god by his people but also guilty of war crimes. There's plenty of cultural distress, political machinations, and a romantic subplot, thrown in for good measure. From Lionsgate.


COLLECTIBLES:

The Criterion Collection brings us this week remastered Blu-ray and DVD versions of one of the most interesting films of the 1960s, "Seconds
" (1966), a revelatory, sinister, science-fiction-inflected dispatch from that fractured era. Directed by maverick John Frankenheimer, the film concerns middle-aged businessman Arthur Hamilton (John Randolph) dissatisfied with his suburban,
gray-flannel-suit existence who elects to undergo a strange and elaborate procedure that will grant him a new life. He's given a makeover that strengthens his muscles and plastic surgery to alter his physical demeanor so that he looks, acts and feels younger (Rock Hudson plays the altered man). But you can't change your mindset, and starting over in America, however, is not as easy as it sounds. Living in Malibu as Antiochus "Tony" Wilson, the man can't quite get his head around the situation, and his unhappiness leads to dire circumstances. This paranoiac symphony of canted camera angles (courtesy of famed cinematographer James Wong Howe), fragmented editing, and layered sound design is a remarkably risk-taking Hollywood film that ranks high on the list of its legendary director's major achievements. It's always been one of our favorites for not only its critique of middle-class, white-bread America, but for Hudson's outstanding performance playing way against type. In a new 4K digital film restoration, with uncompressed monaural soundtrack on the Blu-ray edition.

Rene Clement was one of the finest filmmakers of post-WWII France, a director who eschewed personal exploration for the simple delight of telling a great story (an ethos that didn't sit well with the first coterie of New Wave directors) with verve and originality. His films had a tendency to dwell on the dark side -- "The Battle of the Rails" (1946), "Forbidden Games" (1952), "Purple Noon" (1960) (remade as "The Talented Mr. Ripley") and "Joy House" (1964). His "The Damned
" (1947), set in the closing days of World War II, is a gritty mix of film noir and suspense about Nazis and Nazi collaborators fleeing for South America in a submarine. Soon after they leave Norway one of their group is injured and requires a doctor; the submarine lands off the coast of France and the crew abducts a French medic, who remains on board for the rest of the trip, plotting against his captors. This rediscovered masterpiece -- the 1947 Cannes winner for Best Adventure and Crime Film -- has been remastered and is available for the first time on Blu-ray and DVD as part of the Cohen Film Collection's Classics of French Cinema series. It arrives in the centennial year of a director about whom film historian Ephraim Katz said, "His insistence on authenticity of detail nearly approaches an obsession." In French with English subtitles. Highly recommended.

"A Band Called Death
" (2012) is a rockumentary chronicling the rebirth and rise to cult stardom of early-'70s African-American "proto-punk" trio Death. Before Bad Brains, the Sex Pistols and the Ramones, there was Death. Formed in 1971 by three teenage brothers in Detroit, Michigan, the group is widely acknowledged as being one of the first punk bands. After years of struggling with canceled contracts, increasing debts, family tragedy, and a controversial name that barred them from future success, Death sold off their instruments and disbanded with their recordings lying dormant in an attic for decades.
After years of silence, a dusty 1974 demo tape made its way out of the attic and found an audience several generations younger, sparking unexpected demand from rabid internet fans and record collectors, ushering in a renowned appreciation and a swarm of national media attention that has now secured the group's place in the annals of rock history. A limited edition 45 RPM 7" vinyl reissue of "Politicians In My Eyes" and "Keep On Knocking, "originally pressed by Death in 1976 and featured in the film, will be available for purchase in custom double-gatefold packaging along with a DVD or Blu-ray version of the film. On DVD and Blu-ray Disc from Drafthouse Films.

On Blu-ray this week: "Shane
" (1953), directed by George Stevens and starring Alan Ladd, Jean Arthur, Van Heflin, Brandon De Wilde, Jack Palance, Ben Johnson, Edgar Buchanan and Elisha Cook Jr., from Warner ... "The Muppet Movie
: Special Edition" (1979), starring Jim Henson, Frank Oz, Dave Goelz, Jerry Nelson and Richard Hunt, from Disney ... "The Hot Spot/Killing Me Softly Double Feature": Two sexy thrillers: "The Hot Spot" (1990), directed by Dennis Hopper and starring Don Johnson, Virginia Madsen, Jennifer Connelly, Charles Martin Smith, William Sadler, Barry Corbin, Jack Nance; and "Killing Me Softly" (2002) starring Heather Graham, Joseph Fiennes, Natascha McElhone and Ulrich Thomsen; from Shout! Factory.


BUZZIN' THE 'B'S:

In "Cat. 8" (2013), starring Matthew Modine, Maxim Roy, Spiro Malandrakis, Francis X. McCarthy and Kate Drummond, the greatest breakthrough in global defense research becomes the greatest weapon known to man -- and the irreversible catalyst in bringing about Armageddon. After a government experiment to harness endless energy from the sun goes terribly wrong, itís only a matter of hours before the Earthís atmosphere will be ignited. Third entry in the ongoing ReelzChannel Doomsday Series. On DVD and Blu-ray from Gaiam Vivendi ... A scientist's work on a human regenerative gene spirals out of control when he uncovers a conspiracy among his colleagues: he's been duped into developing a terrifying new virus, with potentially devastating consequences for humanity in "Errors of the Human Body
" (2012 -- Germany/USA), starring Michael Eklund, Karoline Herfurth, Tomas Lemarquis and Rik Mayall. From IFC Films ... In "Super Eruption"
(2011), starring Juliet Aubrey and Richard Burgi, a "super volcano" lying dormant for thousands of years under Yellowstone National Park is threatening to erupt and wipe out much of North America. As lava explodes through the park, Yellowstone's top scientist and a fearless park ranger work frantically together on a plan to save not only the park, but the entire world. From Arc Entertainment ... In "The Guillotines
" (2012 -- China), starring Xiaoming Huang, Ethan Juan, Zhang Wen, Shawn Yue, Yuchun Li and Boran Jing, an elite crime-fighting unit in the court of the Chinese emperor relies on flying swords to defeat their enemies during the Manchurian-ruled Qing Dynasty. The secret brotherhood of assassins -- the Guillotines -- once favored by the Emperor, are now a force of terror and oppression under a new regime. Exiled to a remote village and hunted by a squad of fighters with firearms that challenge their cold steel, the Guillotines must now outwit and outfight enemies from both sides. On DVD and Blu-ray from Well Go USA ... In "Deadly Swarm" (2003), starring Shane Brolly, John Patrick and Kaarina Aufranc, a scientist heads deep into a forbidden jungle in Guatemala seeking a cure for his wife's serious illness and working with secret military backing, trapping thousands of killer wasps in the belief that the venom from the wasp's stingers can be of great medicinal benefit. But when the scientists try to illegally smuggle the wasps into the U.S., their truck crashes and the wasps are set free to wreak havoc. From Lionsgate.

Luc Besson produced and directed "The Extraordinary Adventures of Adele Blanc-Sec
" (2010 -- France), a fantasy film that transports audiences to a world of action fantasy and visual wonder in the early part of the 20th century with French comics heroine Adele Blanc-Sec, a popular writer-adventurer who has to deal with would-be suitors, the cops, monsters (including a 136 million-year old pterodactyl egg that hatches in a museum in Paris and terrorizes the city) ... and other distractions. Stars Louise Bourgoin, Mathieu Amalric, Gilles Lellouche, Jean-Paul Rouve, Jacky
Nercessian and Laure de Clermont-Tonnerre. On DVD and Blu-ray/DVD Combo from Shout! Factory ... When Jupiter's red spot suddenly disappears, it triggers furious electrical storms and savage mega-cyclones that destroy America's major cities -- and only a small-town detention-bound teen with an extraordinary science project has the answer that could halt Earth's annihilation in "Super Storm" (2012), starring David Sutcliffe, Erica Cerra, Brett Dier, Leah Cairns, Luisa D'Oliveira and Mitch Pileggi. On DVD and Blu-ray from Anchor Bay ... A film crew shooting an occult drama in a sinister manor with a grisly history of family bloodshed awakens the undead to make the fictional movie all too real in "The House of Seven Corpses" (1973), starring John Ireland, Faith Domergue and John Carradine. In a Blu-ray/DVD Combo from Severin Films ... "Hatchet III
" (2012) is the conclusion of the saga begun in the 2006 thriller. Vengeful Marybeth continues seeking out a way to destroy Victor Crowley, a hulking, seemingly-invincible sociopath rampaging through a sleepy Louisiana swamp. While a heavily-armed team of mercenaries takes to the bayou surrounding Crowley's home, Marybeth finds herself begrudgingly teaming up with a local policeman and his ex-wife -- an expert on the maniac who may have uncovered the secret to ending his murderous rampage once and for all. In R-rated and unrated versions. On DVD and Blu-ray from Dark Sky Films ... "What Maisie Knew
" (2013) is a contemporary re-imagining of Henry James' novel about a captivating little girl's struggle for grace in the midst of her parents' bitter custody battle. Stars Julianne Moore, Steve Coogan, Alexander Skarsgard and Onata Aprile on DVD and Blu-ray/DVD Combo from Millennium Films.


ON THE INDIE FRONT:

"Raising Izzie" (2012), starring Victoria Elizabeth Staley, Kyla Kenedy, Vanessa William and Rockmond Dunbar, is an inspiring story about two families who meet up: 14-year old Gertie and her little sister, Izzie, orphaned after their mother's death and secretly living on their own, and Gertie's new teacher, Mrs. Freeman, and her husband, who struggle with their inability to have a child. From One Village Entertainment ... In "3 Geezers!" (2013), starring J.K. Simmons, Tim Allen, Mike O'Malley, Kevin Pollak, Basil Hoffman and Randy Couture, a Hollywood actor takes up residence at The Coconuts convalescent home to research what it's like to be old for an upcoming movie role. But when he meets the other residents, he quickly discovers that his perceptions of the elderly may be far different from reality. From Green Apple Entertainment ... "From This Day Forward" (2012) is a family film about two sexy, confident women with great relationships who
have it all wrong when it comes to love. Before they drive their men crazy, they must learn some tough lessons about trust and fidelity. Originally aired on the Gospel Music Channel. Stars Essence Atkins, Leon, Vanessa Simmons and Antwon Tanner. From One Village Entertainment ... "The Hot Flashes
" (2013), directed by Susan Seidelman and starring Brooke Shields, Wanda Sykes, Virginia Madsen, Daryl Hannah, Camryn Manheim and Eric Roberts, an unlikely group of middle-aged women -- The Hot Flashes -- challenge the high school girls' state basketball champs to raise money for a mobile breast cancer screening truck. Sparks fly as the women go to comic extremes to prove themselves on and off the court, gaining a new lease on life. From Vertical Entertainment ... "Dog Pound" (2010), starring Adam Butcher, Shane Kippel, Mateo Morales, follows three juveniles and their troubles and travails as they move through the criminal justice system, including a 15-year-old arrested for assault and auto theft, a 16-year-old arrested for narcotics, and a 17-year-old arrested for assault on a correctional officer. From Tribeca Film ... "Rock Jocks" (2012) is a comedy about a group of dysfunctional government employees responsible for shooting down asteroids that are headed for Earth -- yet spend most of the evening fighting off boredom, themselves, and a meddling government bureaucrat hell-bent on shutting them down. Stars Felicia Day, Andrew Bowen, Gerry Bednob and Jason Mewes. From Cinedigm.


FOR THE FAMILY:

"AllyCat the Ballet Cat" (2012) Acclaimed Russian Prima Ballerina Diana Vishneva of the American Ballet Theatre brings her talent, artistry and enthusiasm to children in this all-new educational DVD aimed to get kids active through ballet. The program also features film producer/ballet dancer Allyson Tang -- playing AllyCat -- who joins Vishneva in helping children learn ballet using humor, imagination and comprehensive ballet techniques. On DVD and Blu-ray from Arzura/Ytinifni Pictures ... "The Amazing World of Gumball: The Party" (2012) contains 12 episodes from Season One, including the titular episode "The Party." $14.97 from Cartoon Network.


SPECIAL INTEREST:

"The Captains Close Up With William Shatner" (2012) is a five-part EPIX series that takes an intimate look at the actors who sat in "Star Trek's" captain's chair. It's a behind-the-scenes look at Shatner, Patrick Stewart, Avery Brooks, Kate Mulgrew and Scott Bakula. $19.98 from Entertainment One ... "Time Team: The Team's Favorite Digs" is the best of the British pop-science show that provides a fast-paced, fun introduction to archaeology. For these eight episodes, the team members have selected their favorite digs, ranging from Iron Age, Roman, and Saxon Britain to a World War II crash site in France and a sugar plantation in the Caribbean. Three-disc DVD, $59.99 from Athena.


FROM TV TO DVD:

"Bill Moyers: Faith & Reason Collection" contains three PBS-broadcast documentaries: "On Faith & Reason," "The Wisdom of Faith With Huston Smith" and "Amazing Grace." In a six-disc DVD set, $99.99 from Athena ... "Combat!: The Complete Fifth Season" (1966-67) is an eight-disc set with 25 episodes of one of television's most popular series that offered a gritty, unflinching look at American soldiers battling in Europe during World War II, confronting imposing odds and demonstrating remarkable levels of ingenuity and courage. Vic Morrow and Rick Jason head a stellar cast in the critically drama, featuring an incomparable list of guest stars from Hollywood's Golden Age as well as top directorial talent. $39.98 from Image Entertainment ... two Doctor Who outings:
"Doctor Who: The Green Death (Special Edition)" (1973) and "Doctor Who: Spearhead From Space" (1970), both from BBC Home Entertainment ... "Enlightened: The Complete Second Season" (2013), a two-disc set with eight episodes of the HBO comedy series that centers on Amy Jellicoe (Laura Dern), a well-intentioned employee of a Southern California corporation who, after flipping out and going to anger-management rehab, emerges with a singular, if at times hilariously misguided, mission to make her company more responsible. $39.98 from HBO ... "Family Ties: The Seventh and Final Season" (1988-89) is a four-disc set with 24 episodes of the conclusion to one of America's most popular TV series, $46.99. In this season, the Keatons' world is turned upside down when Steven (Michael Gross) has a heart attack, Elyse's (Meredith Baxter Birney) strength keeps the family rock-solid, Jennifer (Tina Yothers) learns to drive and works to save the environment, Mallory (Justine Bateman) gets her big break in the world of fashion, ... "Girls: The Complete Second Season" (2013) is a two-disc set with 10 episodes of the very popular HBO series. DVD: $39.98, Blu-ray Disc: $49.99 from HBO ... "The Mindy Project: Season One" (2012-13) is a three-disc set with 24 episodes, $29.98 from Universal ... "The Office: Season Nine" (2012-13)is the final season, with 23 episodes of the incredibly popular series. In a five-disc DVD, $49.98, and four-disc Blu-ray, $59.98, from Universal ... "Once Upon a Time: The Complete Second Season" (2012-13) is a five-disc set with 22 episodes, on DVD, $45.99 and Blu-ray Disc, $79.99, from Disney ... "Perry Mason: The Ninth and Final Season, Vol. 2"
(1966) is a four-disc set with 15 episodes, $46.99, of the ever-popular series in which Raymond Burr starred as the iconic attorney who specialized in defending seemingly indefensible cases. With the aid of his secretary Della Street (Barbara Hale) and investigator Paul Drake (William Hopper), he dug deeply into a case, uncovering startling facts and evidence. And, relying on his outstanding courtroom skills, he often tricked or trapped people into unwittingly admitting their guilt. In this final season, one of the most surprising murders in the show's history is revealed. From CBS/Paramount ... "Southland: The Complete Fifth and Final Season" (2013) is a two-disc set with 10 episodes, $39.98 from Warner ... "Trial & Retribution: Complete Collection" (1997-2009) contains all 22 feature-length mysteries of the gritty British drama that follows each case from the scene of the crime to the courtroom verdict. From the creator of "Prime Suspect," Lynda La Plante. In an 18-disc DVD set, $149.99, from Acorn Media.

Check out other new August 13-19 DVD releases at OnVideo.