New on DVD and Blu-ray Week of August 6-12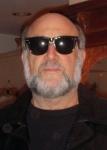 By Harley Lond - 08/05/13 at 08:11 PM CT
THIS WEEK'S THEATRICAL RELEASES:
"Mud":
Is Jeff Nichols a modern-day filmic Mark Twain? Based on this film and his previous outing, "Take Shelter," the young director is a storyteller -- and creator -- par excel lance of the American myth. In this tall tale set in the South, best friends Ellis (Tye Sheridan) and Neckbone (Jacob Lofland) find a mysterious man named Mud (Matthew McConaughey in another incredible, Oscar worthy performance) hiding out on a deserted island in the Mississippi River. Mud tells the boys
fantastic stories about his life, including how he once killed a man in Texas and now vengeful bounty hunters are after him. He tells them he's planning to meet and escape with the love of his life, Juniper (Reese Witherspoon), who's waiting for him in town. Skeptical but intrigued, Ellis and Neckbone agree to help him. But it isn't long until Mud
's tall-tales come to life and their small town is besieged by bounty hunters out for blood. Welcome back, Huck and Tom. Co-stars Sam Shepard, Michael Shannon, Joe Don Baker, Ray McKinnon and Sarah Paulson. Extras include commentary with writer-director Nichols, "A Very Personal Tale: Writing and Directing Mud" featurette, "The Arkansas Ensemble: The Distinctive Characters and Cast of Mud" featurette, "Southern Authenticity: Shooting the Real Arkansas" featurette, "The Snake Pit: The Slithering Co-stars of Mud" featurette. From Lionsgate.

"Oblivion
":
A well-wrought, exciting sci-fi adventure that has all the hallmarks of a Philip K. Dick story: androids, manipulated memories, the weak fabric of reality, the nature of personal identity, alternate existences and simulacra. On a cybernetic "Planet of the Apes"-type Earth long-ago devastated by an alien race, all that remains of civilization are gigantic ocean-borne power stations that extract vital resources for the energy needed by the dispossessed human race, now living in peace on Titan. Jack Harper (Tom Cruise) is one of the last few drone repairmen stationed on Earth. Living in and patrolling the skies from thousands of feet above, his soaring existence is brought crashing down when he rescues a beautiful stranger from a downed spacecraft. Her arrival triggers a chain of events that forces him to question everything he knows and puts the fate of humanity in his hands. Based on the graphic novel by Joseph Kosinski, who directed. Co-stars Morgan Freeman, Olga Kurylenko, Andrea Riseborough, Nikolaj Coster-Waldau, Melissa Leo and Zoe Bell. Extras include commentary with Cruise and Kosinski, deleted scenes, M83 isolated score (watch the entire film accompanied by the evocative music track) and "Promise of a New World: The Making of Oblivion" multi-part featurette. From Universal.

"The Place Beyond the Pines
"
Based on just two features (this and "Blue Valentine"), director Derek Cianfrance has become a master of chronicling the damaged psyches of ordinary people. In "Blue Valentine," he mapped the rise and fall of the personal relationship of a young married couple (Ryan Gosling and Michelle Williams); here he charts the evil, corruption and the hunger for power that dogs two men whose
actions irreparably damage their children. Dividing the film into three parts, Cianfrance follows the downward spiral of high-wire motorcycle stunt performer Luke (Gosling), who forsakes his wild life on the road to live with the mother (Eva Mendes) of his son, Jason. He gets involved in a string of spectacular bank robberies, but eventually runs up against the law in the form of Avery Cross (Bradley Cooper), an ambitious rookie cop whose meeting with Luke -- and the manipulation of power and people -- propels him into a political career in the district attorney's office. Fifteen years later, Luke's son, Jason, and Cross' son, AJ, serendipitously meet in high school, dredging up the horrors of the past. A little slow at times but, like a good novel, the film needs the breadth of screen time to build its characters and situations. Well worth the investment. Co-stars Rose Byrne, Emory Cohen, Dane DeHaan, Gabe Fazio, Bruce Greenwood, Ray Liotta, Ben Mendelsohn and Harris Yulin. Extras include deleted scenes and extended scenes, and commentary with director/co-writer Derek Cianfrance. From Universal.

"West of Memphis
":
Directed by Academy Award-nominee Amy Berg, this documentary tells the powerful story of the 18-year fight to free the "West Memphis 3," three teenagers (Damien Echols, Jessie Misskelley Jr. and Jason Baldwin) wrongfully convicted of the 1993 murders of three 8-year-old boys in West Memphis, Arkansas. With revealing interviews from key figures in the case, testimony from experts hired to re-examine the original evidence, and appearances by celebrity advocates Peter Jackson, Fran Walsh, Johnny Depp, Henry Rollins, Natalie Maines and Eddie Vedder, this documentary retells the story behind the extraordinary and desperate fight to stop the State of Arkansas from killing an innocent man (Echols) and exposes the wrongful conviction of the three teenagers, who lost 18 years of their lives imprisoned for crimes they did not commit. Bankrolled by Jackson and Walsh, the campaign hired forensics experts and a battery of lawyers to dig into the facts, revealing an iron-clad alibi for one of the boys that was totally ignored by the corrupt police and district attorney's office, trumped up witness who perjured their testimonies, and new DNA evidence that actually pointed to the father of one of the boys. Add that to the bogus, forced confession from one of the boys, shoddy police work, inexperienced defense lawyers, and a lying prosecutor who sacrificed three lives to advance his political career, and you have quite a tale of injustice and inequity. Previously, HBO produced three incisive and sympathetic documentaries that helped raise doubts about the guilt of the three teens and certainly contributed greatly to their release from prison before this docu was made: "Paradise Lost: The Child Murders at Robin Hood Hills (1996), "Paradise Lost 2: Revelations" (2000) and "Paradise Lost 3: Purgatory" (2011). This docu, however, marshaled facts and evidence not available by the time the last HBO film was made. Extras include deleted scenes and commentary with director Amy Berg, Damien Echols and Lorri Davis (Echols' wife). From Sony.

Also due this week: "On the Road
," which arrived too late for review, and "The Sapphires
" and "To the Wonder
," both of which were unavailable for review.


DVD COLLECTIBLES:
There's five very interesting Blu-ray debuts this week. First up is The Criterion Collections' high-definition digital film transfer of French master Max Ophuls' "The Earrings of Madame De...
" (1953), a profoundly emotional, cinematographically adventurous tale of deceptive opulence and tragic romance. When an aristocratic woman known only as Madame de (Danielle Darrieux) sells a pair of earrings given to her by her husband (Charles Boyer) in order to pay a debt, she sets off a chain reaction of financial and carnal consequences that can end only in despair. Ophuls's adaptation of Louise de Vilmorin's fin de siecle novel employs the elegant and precise camera work for which the director is so justly renowned.

Next up is the long-awaited Blu-ray debut of Elaine May's abortive comedy "Ishtar
" (1987), a film mired in production and creative woes and cost-overruns that became one of the biggest bombs of the 1980s. Although there had been a VHS release many years ago, a DVD version was never on the books until Sony announced a director's cut for 2011; that was delayed until this week. "Ishtar's" bad reputation proceeds it, a reputation not entirely deserved -- I saw it when it was released on the big screen in '87 and thought it was a dog, but it has aged better than I suspected. The film stars Warren Beatty (playing against character as an insecure man awkward with
women) and Dustin Hoffman (playing a comedic imitation of Lenny Bruce) as down-and-out singer-songwriters who refuse to believe they're anything but undiscovered musical geniuses -- in fact, they are terrible. With no job prospects in New York, they get a gig in the Middle East to play in a Moroccan hotel, but end up in the middle of international intrigue in the fictional state of Ishtar involving the country's despotic government, the CIA, and left-wing revolutionary rebels. It's kind of a cross between Laurel and Hardy and the Bob Hope/Bing Crosby "Road" movies in which clueless, hapless heroes get mired in misunderstandings and miscommunications, with a fair amount of silliness and slapstick thrown in. This director's cut is actually two minutes shorter than the theatrical version, but it still needs a heck of a lot of editing. To set the stage for the boys' bad act, May presents them rehearsing and performing -- interminably so. Instead of setting context with one or two short scenes, May presents four, five and more of the same, boring shticks. Later, Beatty and Hoffman are stranded in the desert for what seems an overdone eternity (but, thankfully, there is a very funny scene with Hoffman and a vulture). And, even at the end of the film, May overplays the closing concert. "Ishtar" is worth a look as a self-indulgent relic of 1980s silly comedies -- but it's not a keeper. Co-stars the luminous Isabelle Adjani, Charles Grodin, Jack Weston, Tess Harper and Carol Kane.

Next is "A Boy and His Dog
"
(1975), L.Q. Jones adaptation of the award-winning novella by acclaimed science-fiction author Harlan Ellison. The film is a dark and often wickedly funny trip through a post-apocalyptic wasteland of a world where the friendship between a boy and his dog (who telepathically communicate with each other) is the only thing that matters. The film stars Don Johnson, Susanne Benton, Jason Robards, Alvy Moore and Charles McGraw. Extras include a 2013 conversation with Ellison and Jones. In a newly restored high-definition transfer from Shout! Factory.

Finishing off this week's quintet is the Blu-ray debut of "Smiley's People" (1982), the gripping sequel to the television masterpiece of John le Carre's Cold War spy drama "Tinker, Tailor, Soldier, Spy." Alec Guinness reprises the role of British spymaster George Smiley in the five-hour miniseries, filmed on location in London, Paris, Hamburg and Bern. Co-stars Eileen Atkins, Anthony Bate, Bernard Hepton, Michael Lonsdale, Beryl Reid, Patrick Stewart and Bill Paterson. Two-disc set, $59.99, with deleted and extended scenes, from Acorn Media.

Other notable releases this week: The "Charlie Chan: Collection
," with four remastered films
making their DVD debut: "Shadows Over Chinatown" (1946), starring Sidney Toler in one of his last Chan films; "Docks of New Orleans" (1948), "Shanghai Chest" (1948) and "The Golden Eye" (1948) starring Roland Winters, the last actor to play the detective on film. $39.92 from Warner ... the Blu-ray debut of "Cavalcade
" (1933), the acclaimed screen epic based on Noel Coward's popular play that earned three Academy Awards, including Best Picture and Best Director for Frank Lloyd. Nostalgic and atmospheric, "Cavalcade" traces the lives of two different families over three decades, from the Boer War at the close of the 19th century through World War I and the early 1930s; from Fox ... the Blu-ray debut of "The Dick Van Dyke Show: The Complete Fifth Season" (1965-1966) a three-disc set with 31 episodes, $59.98 from Image Entertainment ... the Blu-ray debuts of the animated Disney adventures "Oliver & Company
" (1988), "Robin Hood
" (1973) and "The Sword in the Stone
" (1963) ... and "Battlestar Galactica -- 35th Anniversary Blu-Ray Debut" (1978), a theatrical feature culled from the first and fourth episodes of the fondly remembered TV show that -- two decades later -- launched the Battlestar Galactica phenomenon. Stars Richard Hatch, Dirk Benedict, Lorne Greene, Jr. Herb Jefferson and Maren Jensen; from Universal.


BUZZIN' THE 'B'S:
"Eddie: The Sleepwalking Cannibal
" (2012) is a cult horror-comedy film festival favorite that offers more than it can deliver. A painter struggling for inspiration finds an unexpected muse after he accepts a teaching position in a small town and becomes the caregiver to Eddie, a seemingly docile art student with a rare sleepwalking condition -- a form of somnambulism that transforms him from a quiet, cereal-obsessed young man into a ravenous sleepwalking cannibal. The artist sends Eddie off on murderous rampages, using the concomitant bloodshed as inspiration for his work. Starts out promising but slows down with weak acting and a crawling story line that peters out by the end. Stars Thure Lindhardt, Georgina Reilly, Dylan Smith, Paul Braunstein, Alain
Goulem and Stephen McHattie. On DVD and Blu-ray from Doppelganger Releasing ... In "Zombie Massacre" (2013 -- Italy-USA-Germany-Canada) starring Tara Cardinal, Mike Mitchell and Christian Boeving, a bacteriological weapon developed by the U.S. Government to create an army of super soldiers spreads an epidemic, turning the citizens of a quiet Eastern European town into mutated zombies. In order to conceal the outbreak, a plan is hatched to detonate an atomic bomb inside the local nuclear power plant and pretend that a terrible accident occurred. But when a team of mercenaries is put together to carry out the mission, they must first wage war against the horde of monsters in order to succeed. On DVD and Blu-ray from Entertainment One ... In "Antiviral
" (2012), starring Caleb Landry Jones, Sarah Gadon, Douglas Smith and Malcolm McDowell, an employee at a clinic that sells injections of live viruses harvested from sick celebrities to rabid fans who wish to partake in the ultimate form of communion supplements his income by selling illegal samples on the black market. When he becomes infected with the disease that kills a superstar, he becomes a target for collectors and obsessed fans and must unravel the mystery surrounding her death before he too meets a morbid end. From IFC Films ... A down-to-earth school psychologist tries to help a mentally ill student who actually believes his brother is coming back from the grave for revenge on the students who killed him in "A Resurrection
(aka The Sibling)" (2013), starring Mischa Barton, Devon Sawa, Jonathan Michael Trautman and Michael Clarke Duncan (in one of his last films). From Archstone Distribution.

In "Gallowwalkers" (2012), starring Wesley Snipes, Kevin Howarth, Riley Smith and Tanit Phoenix, a mysterious gunman (Snipes), the son of a nun who broke her covenant with God to ensure his survival, is cursed by his mother's act: All those who die by his gun will return -- and he soon finds himself hunted by a gang of his undead former victims. From Lionsgate ... Based on Justin Price's book of the same name, "The Cloth" (2012) is a tale of intrigue, mystery and celestial influences surrounding the Catholic Church's darkly secret organization specifically formed to combat the alarming rise of demonic possessions across the country. The story follows a godless young man who is recruited in order to gird a new generation with the unique and necessary tools to eradicate the terrifying rise of evil. Stars Danny Trejo, Eric Roberts, Rachele Brooke Smith, Steven Brand and Robert Miano. From Uncork'd Entertainment/VIVA Pictures ... Holed up in a
seedy hotel, Hollywood screenwriter Don Malek is scripting a diabolical plan to seek revenge on the killers who brutally murdered his girlfriend in "Do Not Disturb" (2013), starring Stephen Geoffreys, Tiffany Shepis, Ezra Buzzington and Corey Haim. From Image Entertainment ... In "5 Souls" (2011), starring Ian Bohen, Kristina Anapau, Samaire Armstrong and Steve Bacic, a man mysteriously falls into a coma following a routine doctor's visit and awakens in a hospital to find a strange man waiting at the foot of his bed. The eerie visitor presents him with a Faustian deal -- kill five people to reconcile his life's misdeeds and live, or decline the offer and die. From Inception Media ... Produced, written, directed and starring Yue Song, an up-and-coming martial arts action star, "The King of the Streets" (2012 -- China) is a gritty tale of guilt, redemption and rebirth that follows an angry young man with exceptional street fighting abilities -- recently released from prison and looking to straighten out his life -- who instead gets caught up again in violence as he must avenge the death of his parents at the hands of local gangsters. The action pits Yue Song against more than 10 of the world's top contenders in MMA, Jiu-jitsu, Jeet Kune Do, Sanda, and Muay Thai boxing. Stars Yue Song, Li YuFei, Yang JianPing, Kang En and Becki Li. On DVD and Blu-ray from Well Go USA.


FOREIGN:

In "Paradise: Love
" (2013 -- Austria/Germany/France), Teresa, a 50-year-old woman, travels to the beaches of Kenya as a sex tourist or "Sugar Mama." There she moves from one "Beach Boy" to the next, buying their love only to be disappointed and quickly learning that there, love is strictly a business. With his very unique brand of realism, socio-political critique and warped humor, director Ulrich Seidl deals with the market value of sexuality, older women and young men, the power of skin color, Europe and Africa, and the exploited, who have no choice but to exploit others. Seidl's film is the opener in the Paradise Trilogy about three women in one family who take separate vacations: one as a sex tourist ("Paradise: Love"), another as a Catholic missionary ("Paradise: Faith") and the third at a diet camp for teenagers ("Paradise: Hope"). From Strand Releasing.


FOR THE FAMILY:

"Adventures in Zambezia" (2013) is a new animated adventure about a spirited young falcon named Kai who learns of Zambezia, the fabulous city of birds, and who leaves his remote country home against the wishes of his father. But when his dad is captured by an evil lizard who plans to attack the city, Kai must learn the importance of teamwork if he's to rescue his father, save his new friends and help keep Zambezia lizard free. With the voices of Jeremy Suarez, Abigail Breslin, Jeff Goldblum, Leonard Nimoy and Samuel L. Jackson. On DVD and Blu-ray/DVD Combo from Sony ...
"Care Bears: A Belly Badge for Wonderheart -- The Movie" (2013) is a new care Bears feature that revolves around the antics of Wonderheart Bear as she attempts to join the Cub Bouts. $14.98 from Lionsgate ... "My Little Pony Equestria Girls" (2013) is a new full-length feature by Hasbro Studios. When Twilight Sparkle's crown is stolen from the Crystal Empire, she pursues the thief, Sunset Shimmer, into an alternate world where she finds herself turned into ... a teenage girl. To regain her crown and return to Equestria, Twilight must learn how to fit into this strange, new world and defeat Sunset Shimmer in a competition to become crowned Princess of the Fall Formal at Canterlot High. On DVD, $16.99; Blu-ray/DVD Combo, $24.97. From Shout! Factory Kids ... "Tom and Jerry's Giant Adventure" (2013) is a new, full-length animated adventure tells the story of how the popular cat and mouse duo team up with a young boy named Jack as they journey to Fairyland and confront a greedy giant named Ginormous. On DVD and Blu-ray/DVD Combo from Warner


SPECIAL INTEREST:

From Rithy Panh, director of the notorious documentary "S21: the Khmer Rouge Killing Machine," comes this searing follow-up, "Duch: Master of the Forges of Hell" (2012 -- France/Cambodia). Between 1975 and 1979, the Khmer Rouge was responsible for the death of nearly 2 million people in Cambodia -- a quarter of the population. Kaing Guek Eav, known as Duch, directed both the M13 and S21 centers where tens of thousands of people were tortured and executed. He is the first Khmer Rouge leader to be brought before an international criminal justice court; he was found guilty and sentenced to life in prison. Panh films an incredible, horrifying in-depth
interview with Duch, who candidly talks about his ascension in the Khmer Rouge party, and his involvement in the mass murder of his fellow Cambodians.From First Run Features ... For the first time in 35 years, Daniel Lutz recounts his version of the infamous Amityville haunting that terrified his family in 1975 and spawned a book and movie franchise in "My Amityville Horror
" (2012), from IFC Films ... "Living Downstream
" (2010) is based on the acclaimed book by ecologist and cancer survivor Sandra Steingraber; the award-winning documentary follows Sandra during one pivotal year as she travels across North America, working to break the silence about cancer and its environmental links. After a routine cancer screening, Sandra receives a worrisome result. Thus, we begin two journeys: Sandra's private struggle with a possible cancer recurrence and her public quest to bring attention to the toxic chemicals in our environment, how they enter our bodies and, once inside, how they may contribute to cancer formation. Experts in the fields of toxicology and cancer research talk about their own findings -- findings that illuminate the significant connection between a healthy environment and human health. From First Run features.


FROM TV TO DVD:

"The Best of Fridays" (1980-82): "Fridays" was ABC's now-cult late-night skit comedy that presented a twisted view of the early '80s to adventurous viewers on a weekly basis. This disc features 16 episodes -- originally airing from 1980 to 1982 -- that showcased the edgy and
subversive sketch comedy that helped launch the careers of Melanie Chartoff ("Parker Lewis Can't Lose"), Larry David ("Curb Your Enthusiasm"), Michael Richards ("Seinfeld"), and more, and offered outrageous characters -- from the paranoid Drugs R Us Pharmacist to the rabbinical action heroes of Matzoi! to the laid-back Nat E. Dred, "The Rasta Gourmet." From Shout! Factory ... "The Borgias -- The Third Season " (2012) is a three-disc set with 10 episodes on DVD ($56.00) and Blu-ray Disc ($74.00) from CBS Home Entertainment/Paramount ... "Gunsmoke: The Ninth Season Volume One and Volume Two" (1963-64) the longest-running Western (and, tied with "Law & Order," the longest-running TV drama of all time) starring James Arness stars as Marshall Matt Dillon; he's in charge of Dodge City, a Wild West town full of lawbreakers and personal tragedies where he deals with the problems associated with frontier life: cattle rustling, gunfights, brawls, standover tactics, killer ex-cons, desperate farmers, sneaky medicine men, aggressive prairie clans, and land fraud; $44.99 each volume from CBS/Paramount ... "Duck Dynasty: Season 3" (2013) is a two-disc set with 13 episodes of the very popular series about a close-knit backwoods clan that has made a fortune selling duck calls, turning their backyard business into a multimillion-dollar sporting empire.
Season 3 premiered on A&E to a staggering 8.6 million viewers, an all-time record for the network -- which was quickly surpassed by the season finale, which amassed 9.6 million viewers. $19.98 from Lionsgate ... The cozy villages of Midsomer County reveal their most sinister secrets in these contemporary British television mysteries of "Midsomer Murders Set 22" (2011). Inspired by the novels of Caroline Graham, modern master of the English village mystery, the series stars Neil Dudgeon as the capable Detective Chief Inspector John Barnaby, with Jason Hughes as his earnest, efficient partner, Detective Sergeant Ben Jones. North American debut. Four full-length mysteries in a four-disc set, $49.99 and a two-disc Blu-ray, $59.99, from Acorn Media ... "Political Animals: The Complete Series" (2012) is a two-disc set with all six episodes of the miniseries that follows a high-profile former first family as they weather the dynamics of their political and personal lives with grit, intelligence, and honesty, $19.98 from Warner ... "Smash: Season Two" (2013) is a four-disc set with 17 episodes of the series about an ambitious Broadway musical on the life of Marilyn Monroe, $44.98 from Universal ... "Strike Back: Cinemax Season 2" (2011) is a four-disc set with 10 episodes on DVD, $39.98 and Blu-ray, $49.99, from HBO ... "The Thick of It: Season 1-4" (2005-12) is a seven-disc set with 21 episodes of the British series that chronicles the blunders of the fictitious Department of Social Affairs and Citizenship, a government department barely registering on the national radar. $79.98 from BBC Home Entertainment ... Adam, Tanner and Rutledge hit the road and criss-cross the nation behind the wheels of some of the most iconic vehicles on the planet in "Top Gear: The Complete Season 3" (2012-13), a four-disc set with 16 episodes in which the men compete over who had the best college car on an epic road trip through Mexico, tackle volcanoes and glaciers in America's toughest 4-wheel drives, reinvent the RV and Taxis, and build a car capable of handling the apocalypse. $19.99 from BBC Home Entertainment ... "The Twilight Zone: The Complete Fourth Season" (1963) is a five-disc set with 18 episodes, $29.98 from Image Entertainment.

Check out other new August 6-12 DVD releases at OnVideo.