New on DVD and Blu-ray Week of April 23 -- April 29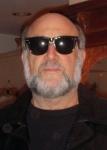 By Harley Lond - 04/22/13 at 10:54 PM CT
THIS WEEK'S MOVIE RELEASES:

"Gangster Squad," set in Los Angeles in 1949, loosely tells the story of an elite L.A.P.D. crime-fighting unit set up to combat the imminent takeover of L.A.'s streets by notorious mobster Mickey Cohen, who was slowly but surely becoming the kingpin of the city's dope, vice and gambling dens. He had the politicians and the police in his pockets, and it was up to police chief Bill Parker to wipe the slate clean: He empowered a small group of honest, maverick cops to form "The Gangster Squad" to fight fire with fire -- and bring down Cohen at all costs -- civil liberties be hanged. It's an exciting tale with a lot of violence -- divorced somewhat from reality -- but that's
to be expected when one has to make a movie from reality. The set pieces, of course, are the violent gun battles and explosions that take down cops, crooks and innocent bystanders alike. There's some weak writing, underdeveloped characters, and a lackluster romance (between Ryan Gosling and Emma Stone, both out of their league here) but, like the 'B' films of the 40s and 50s, this outing is all about atmosphere, death, tragedy and redemption. It got a bum rap from a lot of critics and performed luke-warm at the box office. But don't read anything into it and just go along for the ride. A plus: lush 1940s production design and costumes, and recreations of mid-century Los Angeles. Fun extras include "The Gangland Files" (a series of behind-the-scenes featurettes on the real-life Gangster Squad, Mickey Cohen, the sets, the costumes, the characters and more); "Rogues Gallery: Mickey Cohen" (a docu TV series episode on Cohen); and a Los Angeles Then and Now featurette. Gangster Squad
is Directed by Ruben Fleischer ("Zombieland") and starring Josh Brolin, Ryan Gosling, Sean Penn, Nick Nolte, Emma Stone, Anthony Mackie, Giovanni Ribisi, Michael Peņa, Robert Patrick and Mireille Enos.


Two underwhelming releases with big name actors also come to home video this week: "The Impossible
," starring Naomi Watts and Ewan McGregor as a husband and wife whose family is torn asunder by the 2004 tsunami triggered by the 9.1 magnitude earthquake off the west coast of Sumatra, Indonesia, that inundated the coast of Thailand, where they were vacationing with their three sons. After a spectacular special effects wall of black water wipe-out, the film tumbles into a ho-hum search for survivors as the family struggles to reunite. It's uplifting -- and predictable. In "Promised Land
," Matt Damon plays an ace corporate salesman for a natural gas company who is sent along with his partner, Sue Thomason (Frances McDormand), to close a key rural town in his company's plans to expand their underground "fracking." What seems like an easy job for the duo becomes complicated by the objection of a respected schoolteacher (Hal Holbrook) with support from a grassroots campaign led by another man (John Krasinski). It starts out strong but gets watered down with too much Capraesque sentimentality and contrivances. Directed by Gus Van Sant and co-starring Rosemarie DeWitt and Lucas Black. Also due this week is "A Haunted House
," a send-up of the "Paranormal Activity" movies, "The Devil Inside" and other "found footage" movies. Stars Marlon Wayans, Marlene Forte, Essence Atkins, David Koechner, Dave Sheridan and Nick Swardson.


Re:Past: Re-evaluations of Recent Releases:
"Ivan's Childhood
"(1962 -- Russia)

The debut feature by Russian filmmaker Andrei Tarkovsky ("Andrei Rublev"), "Ivan's Childhood" stands as one of the great anti-war films of all time, right up there with "Paths of Glory," "All Quiet on the Western Front" and "La Grande Illusion" -- even though there is very little war action in the film. Through off-kilter camera angles, moody panoramic shots, shadowy lighting, and poetic
flashbacks and dream sequences, the film charts a young Russian boy's determination to help his fellow soldiers infiltrate the Nazi lines as an advance scout. The present -- gritty, dirty WWII sequences infused with dread but also with a comradeship and love among the protagonists that stabs into your heart -- and the past -- young Ivan's idyllic pre-war life with his mother -- co-exist in an involving scenario that is a monument to honor, responsibility, love -- and the horrors of war. This is grand filmmaking from a director whose cinematic life was all too short (he died at 56 after only a handful of films). The January 22 Criterion Collection Blu-ray boasts a handsome black and white transfer, an illuminating appreciation of Tarkovsky and "Ivan's Childhood" featuring Vida T. Johnson, co-author of "The Films of Andrei Tarkovsky: A Visual Fugue"; interviews with cinematographer Vadim Yusov and actor Nikolai Burlyaev; and a booklet featuring an essay by film scholar Dina Iordanova; "Between Two Films," Tarkovsky's essay on "Ivan's Childhood," and "Ivan's Willow," a poem by the director's father, Arseny Tarkovsky.

"The Tin Drum
" (1979 -- Germany)

"The Tin Drum" is one of those films that mobilizes audiences into black and white contingents -- you either love the film or really, really hate it. Director Volker Schlondorff's film, based on Nobel laureate Gunter Grass's acclaimed 1959 novel, shared the Grand Prix at Cannes (with "Apocalypse Now") and won the Academy Award as best foreign film, and as been hailed as an indictment of fascism and an attack against the ease in which people can become indifferent -- or partake in -- the inhumanity
of the world. The film revolved around Oskar, born in Germany in 1924 with an advanced intellect. On his third birthday, repulsed by the hypocrisy of adults and the irresponsibility of society, he refuses to grow older, and takes shelter behind his tin drum, which he pounds on incessantly as he encounters the madness and folly of humankind. Oskar, however, is no innocent, and becomes tainted by the world around him that he despises. It's a surreal amalgam of bizarre imagery, eroticism, female frontal nudity, incest, coprophagy and other perverse acts against a riveting story and breathtaking cinematography. When it was released in 1997 on video, the film became the center of a censorship storm in Oklahoma City when a Christian fundamentalist group got a judge to declare that the film contained child pornography (as defined by Oklahoma's obscenity laws). Local police seized copies of the film and threatened to arrest anyone possessing a copy. U.S. federal courts overruled the district judge but not until after much chest-beating on the part of conservatives. The January 15 Criterion Collection Blu-ray features a restored, longer version of the film with a new interview with Schlondorff; a German audio recording from 1987 of author Gunter Grass reading an excerpt from the novel with musical accompaniment, illustrated with the corresponding scene from the film; television interview excerpts featuring Schlondorff, Grass, actors David Bennent and Mario Adorf, and co-writer Jean-Claude Carriere reflecting on their experiences making the film; and a booklet featuring an essay by critic Michael Atkinson and 1978 statements by Grass about the adaptation of his novel.

"The Hour" (2011-2012)

For a series to make it on TV, you need four main ingredients: characters you can get involved with, interesting situations, linking arcs between episodes and characters, and love/romance (ever notice how love trumps work on TV?). BBC's "The Hour" had this in spades. Set behind the scenes of the BBC newsroom of a new investigative news program in 1956-1957, the series followed the reporters and
newscasters as they struggled with crime, corruption, censorship, personal infidelities, long-simmering relationships, glamour and stardom -- all against the backdrop of a British MP sex scandal, the deployment of atomic weapons in England, the Suez crisis, the launching of Sputnik and the Soviet Union's invasion of Hungary. The beauty of the series was it's juxtaposition of renegade, liberal journalists going up against the conservatism and bowdlerization of 1950s Britain with real events transpiring behind -- and motivating -- their actions. Throw in great writing and acting (Dominic West, Romola Garai, Ben Whishaw, Anton Lesser, Julian Rhind-Tutt, Burn Gorman, Anna Chancellor, Joshua McGuire, Lisa Greenwood and Oona Chaplin) and the BBC had a critically acclaimed hit. Unfortunately, ratings for the second year of the show dropped below what BBC2 required for a series to be continued, and "The Hour" was cancelled in February of this year. A shame -- but you can still see episodes courtesy of BBC Home Entertainment, which offers "The Hour" and "The Hour: Season 2" in two-disc sets in DVD and Blu-ray.



Buzzin' the 'B's:

In "Assassins Run" (2012), starring Christian Slater, Sofya Skya, Cole Hauser and Angus Macfadyen, a Russian ballerina who refuses to turn over her American businessman husband's financial documents after he is murdered is framed by corrupt cops and pursued by the Russian mob. When her daughter is kidnapped, she finally turns into a killing machine. From Lionsgate ... After 10 years of marriage, Jeff and Nealy Lang (Tobey Maguire and Elizabeth Banks) have an idyllic suburban home and a relationship on the skids, but when a family of hungry raccoons ransacks their perfectly manicured backyard, Jeff becomes obsessed with eradicating the pests, leading to a battle of wits with a very meddlesome neighbor (Laura Linney) and an absurd mess of infidelity, extortion, organ donation and other assorted mayhem in "The Details
." Co-stars Ray Liotta, Dennis Haysbert, Kerry Washington. On DVD and Blu-ray from Anchor Bay ... A petty robbery spirals into a tense hostage situation after three gunmen hold up a diner that's a front for the mob in the by-the-book
thriller "Pawn" (2013), starring Forest Whitaker, Michael Chiklis, Common, Stephen Lang, Nikki Reed, Sean Faris, Martin Csokas, Jessica Szohr and Ray Liotta. On DVD and Blu-ray from Anchor Bay ... The sequel "Cold Prey II" (2008 -- Norway) picks up where the original left off: During the winter of 2006, four young people faced a brutal death in the Norwegian mountains of Jotunheimen. Only one woman survived: Frozen and weak, Jannicke is brought to the local hospital, along with the body of the vicious mountain man whom she'd killed. But when she wakes up in the hospital, the building is dark and deserted ... and she soon realizes that her nightmare is not yet over. From Shout! Factory. "Cheech & Chong's Animated Movie
" (2012) is an animated film based on Cheech and Chong's classic Grammy-award winning albums. Includes the original Ode recordings of "Dave's Not Here," "Let's Make a Dope Deal" and more. On DVD and Blu-ray from Fox ... When a father and son become stranded in the wild, they must confront the horrors of their past to escape with their lives in "It's in The Blood
" (2012). But this wilderness is not what it seems and as they deteriorate, so too does reality. Horrifying creatures, ghostly apparitions -- are they all in their heads ... or could the truth be far more terrible? Stars Sean Elliot and Lance Henriksen. From Monarch Home Entertainment ... Two crime-scene cleaners discover a mythical, tailed female creature in a concealed cellar in "Thale
" (2012 -- Norway), on DVD and Blu-ray from Xlrator Media ... When a high school party goes dangerously off the rails, one teenager finds that revenge is just a computer click away in "Wasted On The Young
" (2010 -- Australia), starring Alex Russell, Adelaide Clemens and Oliver Ackland. From Indomina Releasing.



On the Indie Front:
"Wuthering Heights
" (2011 -- U.K.) is a fresh and distinct take on the classic novel by Emily Bronte. In this version, Heathcliff is a poor boy of unknown origins, rescued from poverty and taken in by the Earnshaw family, where he develops an intense relationship with his foster sister, Cathy, and the envy and mistrust of his rough-hewn stepbrother. Stars Kaya Scodelario, James Howson,
Solomon Glave and Shannon Beer. On DVD and Blu-ray from Oscilloscope Pictures ... Inspired by a remarkable true story, the passionate film "Any Day Now
" (2012) chronicles a gay couple who take in a teenage boy with Down Syndrome -- abandoned by his drug-addicted mother -- only to then wage a battle against a biased legal system that wishes to end the unconventional living arrangement and tear the teenager from the only stable environment he has ever known. Stars Alan Cumming, Garret Dillahunt and Isaac Leyva. On DVD and Blu-ray from Music Box Films ... Beautiful and ambitious investment banker Meghan Doherty travels to the Mojave Desert to get the land rights for God's Country, an isolated Christian retreat in foreclosure, but the faithful minister who owns the property refuses to consider her offer until she agrees to spend six days learning about his ministry. Meghan trades her stilettos for hiking boots and slowly comes to realize the value of what the rural camp has to offer in "God's Country
" (2012), starring Jenn Gotzon, Daniel Hugh Kelly, Gib Gerard and Michael Toland. From Slingshot Pictures/Image Entertainment.



Family:

"Inhumans" (2012) is a panel-by-panel graphic story based on the characters created by comics legends Stan Lee and Jack Kirby. The Inhumans have always been one of Marvel's most enduring oddities. A race of genetic outsiders, they live secluded in their island kingdom of Attilan, preferring not to mix with
the outside world. Even stranger, their genetic mutations are self-endowed; each Inhuman, as a coming-of-age ritual, endures exposure to the Terrigen Mists, a strange substance that imparts unearthly powers - some extraordinary, some monstrous. But now the kingdom of Attilan is under attack from without and within. Can the Royal Family, led by Black Bolt, repel the foreign invaders who blast at their outer defense, as well as the internal threat of Black Bolt's insane brother, Maximus the Mad? $14.97 from Shout! Factory ... In "Car's Life 3: The Royal Heist" (2013), Sparky the high-spirited sports car gets involved in a turbocharged whodunit adventure when Queen Limousine's jewels go missing. Features lessons about teamwork, cooperation and honesty. $12.98 from Entertainment One ... "Looney Tunes Super Stars Sylvester and Hippety Hopper" features the best of the failure-prone feline and spring-loaded little marsupial in 18 classic cartoons re-mastered to all their Golden-Age-of-Animation glory -- for the first time on DVD. $19.98 from Warner ... A 16-year-old girl takes her parents hostage after they miss her big jump-roping competition in "Family Weekend" (2013), starring Kristin Chenoweth, Olesya Rulin, Matthew Modine, Joey King and Chloe Bridges. From ARC Entertainment.



Special Interest:

"Last Summer Won't Happen" (1968) is a critical, but sympathetic examination of the anti-war movement in New York City, shot in 1968, one year after the Summer of Love. The film traces the development of a group of activists on the Lower East Side as they grow from isolated, alienated individuals to a politically empowered community. Features Abbie Hoffman, Phil Ochs, Paul Krassner and other counterculture luminaries. Directed by Peter Gessner and Tom Hurwitz. As a bonus feature, the disc also includes "Time of the Locust," Gessner's landmark anti-Vietnam War film, culled from news footage deemed too graphic for the major networks. From Icarus Films Home Video ...
"The Central Park Five
" (2013) is the new film from award-winning filmmaker Ken Burns that tells the story of the five black and Latino teenagers from Harlem who were wrongly convicted of raping a white woman in New York City's Central Park in 1989. Directed and produced by Burns, David McMahon and Sarah Burns, the film chronicles the Central Park Jogger case, for the first time from the perspective of the five teenagers whose lives were upended by this miscarriage of justice. On April 20, 1989, the body of a woman barely clinging to life was discovered in Central Park. Within days, Antron McCray, Kevin Richardson, Yusef Salaam, Raymond Santana and Korey Wise confessed to her rape and beating after many hours of aggressive interrogation at the hands of seasoned homicide detectives. The police announced to a press hungry for sensational crime stories that the young men had been part of a gang of teenagers who were out "wilding," assaulting joggers and bicyclists in Central Park that evening. The ensuing media frenzy was met with a public outcry for justice. The young men were tried as adults and convicted of rape, despite inconsistent and inaccurate confessions, DNA evidence that excluded them, and no eyewitness accounts that connected any of them to the victim. The five served their complete sentences, between 6 and 13 years, before another man, serial rapist Matias Reyes, admitted to the crime, and DNA testing supported his confession. Set against the backdrop of a city beset by violence and facing deepening rifts between races and classes, the documentary intertwines the stories of these five young men, the victim, police officers and prosecutors, and Matias Reyes, unraveling the forces behind the wrongful convictions. The film illuminates how law enforcement, social institutions and
media undermined the very rights of the individuals they were designed to safeguard and protect. On DVD and Blu-ray from PBS Distribution ... "Happy People: A Year in the Taiga
" (2012), from renowned filmmaker Werner Herzog ("Grizzly Man," "Cave of Forgotten Dreams") and Dmitry Vasyukov, is a journey to the far ends of the world, a place where a remote culture thrives in some of the harshest conditions on Earth. Welcome to the tiny village of Bakhta in Siberia, one of the most beautiful yet severe places on the planet, where the culture of some 300 indigenous inhabitants is virtually untouched by modernity and the people live according to their own values and traditions. From Music Box Films ... Inspired by the book of the same name by Graham Jones, the documentary "Last Shop Standing: The Rise, Fall and Rebirth of the Independent Record Shop" (2012) takes you behind the counter to discover why nearly 2000 record shops have disappeared across the U.K. The film charts the rapid rise of record shops in the 1960s, 70s and 80s, the influence of the record chart, the underhanded deals, the demise of vinyl and rise of the CD, as well as new technologies. It also offers a tantalizing look into the future: who's succeeding and what's the passion driving those individuals who intend to sell records long after the supermarkets have given up and the last chain store has closed. $19.95 from MVD Entertainment.



From TV to DVD:

"Angel: The Seventh Season" (2012) is a seven-disc set with all 25 episodes of the critically acclaimed series that brought a message of hope and faith to millions of viewers with the inspirational adventures of angels Monica (Roma Downey), Tess (Della Reese) and Andrew (John Dye). $61.99 form CBS/Paramount ... "Donna Leon's Commissario Brunetti: Episodes 15-16, 17-18" (2008-09 -- Germany) Venice provides the backdrop for the lush film versions of the bestselling Donna Leon crime novels, about the singular Commissario Guido Brunetti, which feature canal boat
rides instead of car chases, fine cuisine and crime investigations in one of Europe's most beautiful locations. Uwe Kockisch stars as Brunetti, a police inspector with a keen mind, razor-sharp wit, and a touch of melancholy who strives to bring criminals to justice. Each DVD includes two episodes: Episode 15: "Through A Glass Darkly," Episode 16: "Suffer the Little Children," $29.95; Episode 17: "Looks Are Deceiving," Episode 18: "The Girl Of His Dreams," $29.95 from MHz Networks ... "Maverick: The Complete Second Season" (1958-59) is a six-disc set with 26 episodes, $39.98. This was one of our favorite TV series from the 1950s -- mainly because of the romance and mystique of the Wild West and the series' two charming leads, James Garner and Jack Kelly. Wisecracking ladies' man Bret Maverick (Garner) and his more serious brother Bart ( Kelly) were two handsome bachelors on the loose in the West, traveling with a sense of humor and a knack for getting into trouble -- usually over gambling and women. The two had more success at the game of poker than the game of love, yet they kept trying their luck in one frontier outpost after another. The show -- and its main characters -- offered a more comedic look at the West than any TV Western before. From Warner.

Check out other new April 23 -- April 29 DVD releases at OnVideo.