New in Theaters April 19: Oblivion, Lords of Salem
By Chris Kavan - 04/18/13 at 09:47 AM CT
Will this be the weekend that 2013 has its first blockbuster? That word is thrown around quite often and although Oz the Great and Powerful has made over $220 million the year still hasn't seen a monster opening - but all that could easily change this weekend. With big names and a budget to match, there is lot riding on this weekend jump-starting what looks to be a busy summer movie season. Will it succeed? Signs point to yes!

OBLIVION It's going to open big, but the question remains, how big? You have Tom Cruise, Morgan Freeman, Olga Kurylenko and Andrea Riseborough on board. You have a story set on a devastated Earth with aliens and danger - plus you have the twist about this "uninhabited Earth" being inhabited by plenty of people. Cruise's character works as a drone repairman - working on a planet devastated by war with an alien race.... or so he's told. Truth is never pretty and in Oblivion's case the truth will change everything. I'm certain Oblivion will borrow from earlier sci-fi stories but, despite that fact, I have to say I'm looking forward to watching this one. It may not be 100% original, but it looks intriguing and I'm sure it will have no trouble making back its $120 million budget even if the critical response turns out less than enthusiastic.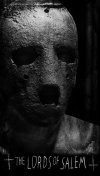 LORDS OF SALEM Rob Zombie has proved he can direct both cult horror (House of 1000 Corpses, Devil's Rejects) and franchise films (Halloween). Lords of Salem looks like it will appeal more the former, as the witchy story line doesn't exactly scream "mainstream horror". It might not score huge numbers, but at just a $1.5 million budget - it doesn't need to attract a big audience. Zombie knows horror, however, and I have a feeling this will actually be a pretty good film. I don't think I'll see this one in theaters, but I'll have to keep an eye out for it at home because, let's face it, decent horror movies are just plain hard to find.


It should be an exiting weekend at the box office. Oblivion has the potential to be the biggest movie yet this year. I'll see you on Sunday with the final results.