New on DVD and Blu-ray Week of March 12 -- March 18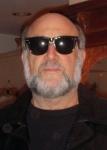 By Harley Lond - 03/11/13 at 08:16 PM CT
THIS WEEK'S MOVIE RELEASES:
Screeners arrived late for this week's major releases, so herewith we offer one-minute synopses: In Life of Pi, a 16 year-old Indian boy's passage to a new life in America aboard a freighter ends in a shipwreck in the Pacific; he's left to fend for himself on a life raft where he forms an amazing and unexpected connection with the ship's only other survivor ... a fearsome Bengal tiger. Ang Lee won the Oscar for Best Director at this year's Academy Awards. Stars: Suraj Sharma, Irrfan Khan, Gerard Depardieu, Tabu, Adil Hussain and Ayush Tandon.

"Hitchcock
" revolves around the making of one of cinema's most iconic films: Alfred Hitchcock's "Psycho." Plagued by both a reckless ego and nagging self-doubt, Hitchcock (Anthony Hopkins) becomes obsessed with a grisly murder story that the studios won't back, risking his reputation, his home and even the love of his wife Alma (Helen Mirren), as he sets out to make the film. Co-stars Scarlett Johansson, Toni Collette, Jessica Biel, Danny Huston, Kurtwood Smith, Ralph Macchio, James D'Arcy and Michael Stuhlbarg.

ALSO THIS WEEK:
"Rise of the Guardians
" is based on William Joyce's children's books, "The Guardians of Childhood," a multi-story saga detailing the adventures of the immortal Guardians, who are sworn to protect children from the forces of evil. When an evil spirit called Pitch becomes bent upon taking over the world by inspiring fear in the hearts of kids everywhere, a group of the greatest heroes -- Santa, the Easter Bunny, the Tooth Fairy, the Sandman and Jack Frost -- band together for the first time, determined to stand in Pitch's way.
"Cirque Du Soleil - Worlds Away
," written and directed by Andrew Adamson ("Shrek," "The Chronicles of Narnia: The Lion, the Witch and the Wardrobe"), and executive produced by James Cameron, features artistic and acrobatic performances from some of the most elaborate Cirque du Soleil productions. The story line: A young woman is entranced by an Aerialist but when they fall into the dreamlike world of Cirque du Soleil and are separated, they travel through the different tent worlds trying to find each other.



DVD Collectibles:

The highlight of the week is the Blu-ray and DVD debut of the restored version of Luis Bunuel's 1970 masterpiece "Tristana
," the great director's first film in Spain after years of exile from the Franco regime. The film incorporates the master's arsenal of themes and motifs: the overlap of dreams and reality, the relationship between the sexes, the fetishization of women, the narrow border between repression and desire, the corruption of innocence, and the
decadence and hypocrisy of the church and the bourgeoise. The film stars Catherine Deneuve, Fernando Rey and Franco Nero, all at their peak (Bunuel, at 70, was also at his peak, with "The Discreet Charm of the Bourgeoisie," "The Phantom of Liberty" and "That Obscure Object of Desire" yet to come). It's an almost surreal criticism of the modern world, told through the story of Tristana (Deneuve), a young Spanish woman left to the care of Don Lope (Rey) -- a protective aristocrat -- when her mother dies. Though Don Lope espouses liberal attitudes, professes to be an honorable man, and champions the causes of the dispossessed and downtrodden, he takes advantage of the vulnerable Tristana, seducing her and forcing her to live with him. She eventually leaves him when she falls in love with the artist Horacio (Nero), but returns to Don Lope when she falls ill. He asks for her hand in marriage, and she accepts after losing her leg to cancer, finally choosing to remain in a passionless union. As the years go by, their roles reverse, and Tristana is transformed into a cruel, emotionless monster. It's an absorbing tale of unconscious desires, inhibition and societal constraints and aberrances, rich in Freudian and biblical allusions. The images and sound have been immaculately restored. Extras include an alternate ending montage and an incisive 30-minute visual essay about the film featuring Bunuel scholar Peter William Evans. Hats off to Cohen Media Group for bringing this back to the big and small screens.
Watch a clip:


Also at the top of the list this week is The Criterion Collection's restoration of Fritz Lang's "Ministry of Fear
" (1944), a WWII spy thriller suffused with dread and paranoia. It's an adaptation of a novel by Graham Greene, whose work always plunges the reader into the eerie shadows of worlds turned upside down by politics, war and human greed. One of the better Lang thrillers, "Ministry of Fear" follows the travails of Stephen Neale (Ray Milland) who, after being released from a mental institution, stops at a seemingly innocent village fair and, by a quirk of mistaken identity, gets caught in a web of Nazi spies and traitors in London. It's a stylish outing with plenty of twists and turns and a fine acting turn by Milland. On DVD and Blu-ray in a new 2K digital restoration, with uncompressed monaural soundtrack on the Blu-ray edition. Extras include a new interview with Fritz Lang scholar Joe McElhaney, trailer, essay by critic Glenn Kenny.


Other Blu-ray debuts:
"The Blob
" (1958) is a cult classic of "gooey greatness" that follows the havoc wreaked on a small town by an outer-space monster that absorbs everything it comes across. As the blob eats its way across the landscape, a group of teenagers try to warn their disbelieving parents of the danger from the skies, to no avail (a persistent theme in
Atomic-era sci-fi films). The film helped launch the careers of Steve McQueen and composer Burt Bacharach, whose title song is just one of this film's many unexpected pleasures. In a new high-definition digital restoration, with uncompressed monaural soundtrack; from The Criterion Collection ... "Who Framed Roger Rabbit: 25th Anniversary Edition
" (1988), directed by Robert Zemeckis and starring Bob Hoskins, Christopher Lloyd, Joanna Cassidy, Charles Fleischer and Stubby Kaye, arrives in a Blu-ray/DVD combo with such extras as The Roger Rabbit Shorts (Digitally Restored): "Tummy Trouble," "Roller-Coaster Rabbit" and "Trail Mix-Up"; a "Who Made Roger Rabbit?" featurette; "Before & After Split-Screen"; "Toon Stand-Ins"; commentary; and more; from Disney ... "Brother Bear and Brother Bear 2
-- 2 Movie Collection" (2003,2006) in a three-disc Blu-ray/DVD combo; "The Hunchback of Notre Dame and The Hunchback of Notre Dame II
-- 2 Movie Collection" (1996, 2002) in a three-disc Blu-ray/DVD combo; and "Mulan and Mulan II
: 15th Anniversary Edition -- 2 Movie Collection" (1998, 2004) in a three-disc Blu-ray/DVD combo and two-disc DVD configurations; all from Disney ... Fox has "Willow
" (1988), directed by Ron Howard and starring Warwick Davis, Joanne Whalley, Jean Marsh and Val Kilmer; and "Alfred Hitchcock: The Classic Collection Blu-ray," a three-disc set with "Notorious," "Rebecca" and "Spellbound."


More Collectibles:

Paramount has restored Cecil B. DeMille's biblical saga "Samson and Delilah
" (1949), starring Victor Mature, Hedy Lamarr, George Sanders, Angela Lansbury and Henry Wilcoxon, bringing it back to its former glory. The original nitrate three-strip Technicolor negatives were scanned in 4K, and the three strip image was registered, cleaned and color corrected in 4K. In addition, DeMille's original nitrate print was used in order to complete the original music overture and special effect work was done to clean up original optical images, a particularly tricky three-strip challenge. Finally, the original mono audio track was cleaned up and restored ... "Drive-In Collection: Expectations + Confessions" features two forgotten adult exploitation B-pictures. "Expectations" (1978): Two women, one a wealthy socialite and the other a swinger, decide to swap lives; as the novelty wears off, they become slaves to each other's misery. "Confessions" (1977): A bored, upscale housewife decides to dabble in the world of anonymous sex and prostitution but quickly learns the unfortunate reality of that lifestyle. Directed by sleazemaster Anthony Spinelli, who made movies under a dozen different names. From Vinegar Syndrome.



Buzzin' the 'B's:
"This Must Be the Place
" (2012), stars Sean Penn, Frances McDormand, Judd Hirsch, Harry Dean Stanton, Joyce Van Patten and David Byrne, about a 50-year-old former rock star who still dresses "Goth" and lives in Dublin off his royalties who discovers that his just- deceased father had an obsession: to seek revenge for a humiliation he had suffered at the hands of a Nazi war criminal, now hiding somewhere in America. The ex-rocker decides to pick up where his father left off, and starts a journey, at his own pace, across America. On DVD and Blu-ray from The Weinstein Co./Anchor Bay ... A married couple whose bond is built on a mutual love of alcohol put their relationship to the test when the wife decides to get sober in "Smashed
" (2012), starring Mary Elizabeth Winstead, Aaron Paul, Nick Offerman,
Megan Mullally and Mary Kay Place; on DVD and Blu-ray from Sony ... A radio talk show host unravels a conspiracy about encounters with mysterious beings known as The Shadow People and their role in the unexplained deaths of several hundred people in the 1980s in "Shadow People" (2012), starring Dallas Roberts, Alison Eastwood, Anne Dudek and Mattie Liptak; on DVD and Blu-ray from Anchor Bay ... In "The Devil's in the Details" (2012), starring Ray Liotta, Emilio Rivera and Joel Mathews, a veteran soldier is kidnapped by a drug cartel's ruthless enforcer and forced to help smuggle a fortune in drugs across the border ... or see his innocent wife and daughter killed; only a former Navy SEAL can help bring an end to the family's nightmare; on DVD and Blu-ray from RLJ Entertainment/Image Entertainment ... "The First Time
" (2012) is a romantic comedy centered on two high schoolers: Dave, who until now has pined for a girl he can't have, and Aubrey, a creative type who's dating a guy who doesn't quite understand her. Stars Dylan O'Brien, Britt Robertson, Victoria Justice and James Frecheville; from Sony ... In "Pressed" (2011), starring Luke Goss, Tyler Johnston and Jeffrey Ballard, a short-term drug deal set up by an investment banker goes awry when a couple of joyriding teenagers stumble across the illicit money hidden in the back seat of the man's car; from Inception Media ... "Curandero: Dawn of the Demon" (2005) is an action-packed horror flick that takes a couple on a horrifying journey through the deepest bowels of the Mexican underworld: When beautiful federal agent Magdalena calls upon the local curandero for his services to purify a police station, the two suddenly find themselves immersed in a satanic cult's blood-thirsty battleground; from Lionsgate Home Entertainment and Miramax.

In a world in which "The Taint" (2010) poisons the minds of men, turning them into raging misogynists, one young man and his girlfriend fight back against castration and endless head crushing. Stars Drew Bolduc and Colleen Walsh; from Troma ... In "Black Eagle (aka Soar Into the Sun)" (2012 -- South Korea) starring Jung Ji-hoon (aka "Rain") and Yu Jun-sang, a hotshot elite Air Force pilot is kicked off the military's top-notch air team and demoted into combat where his brash ways cause tension with the unit's own ace top gun ... until a North Korean MIG enters their airspace and feuds are set aside to battle the aggressors. From CJ Entertainment America ... "Drive-In Collection: Savage Water + Death By Invitation" consists of two grimy, regional sleaze-fests. "Savage Water" (1979): Regional horror filmmaking at its most bare-bones, Paul Kener's Utah lensed proto-giallo is a schizoid blend of big budget home movie and ultra cheap sleaze. "Death By Invitation" (1971): One of producer Leonard Kirtman's odd ventures into horror filmmaking, an effectively gritty tale of 20th century witchery topped off with a pleasant touch of
psychedelia. From Vinegar Syndrome ... "Fairy in a Cage" (1977) is a controversial Japanese erotic bondage film, part of the Nikkatsu Erotic Films Collection, about a young woman and a kabuki actor tortured by an evil military judge during WWII. In a new high-definition transfer taken from the original 35mm camera negative, on DVD and Blu-ray from Impulse Pictures ... In "Father's Day" (2012), starring Adam Brooks, Matthew Kennedy and Conor Sweeney, a young man, released from prison for a murder he didn't commit, teams up with a priest and a young hustler to put an end to the serial killer known as "The Father's Day Killer." This 1970s-style gore-fest is on DVD and Blu-ray from Troma Entertainment ... In "Female Teacher: In Front of the Students" (1982 -- Japan) a teacher gets more than she bargained for when she takes a new teaching job at a creepy old high school. Part of the Nikkatsu Erotic Films Collection; from Impulse Pictures ... A young couple's cottage vacation is violently interrupted by a family on a murderous and identity stealing journey in search of the "perfect" life in "In Their Skin
" (2012), starring Joshua Close, Selma Blair, James D'Arcy and Rachel Miner; from IFC Films ... A rookie cop in the Stealth Riders division, a secret police unit consisting of the best drivers on the force who go after criminals in the drag-racing underworld, teams up with a veteran partner to take on a legendary escape driver who has never been caught in "Motorway" (2012 -- Hong Kong), starring Anthony Wong, Shawn Yue and Josie Ho; from Lionsgate.



For the Family:

In "Angelina Ballerina: The Mouseling Mysteries" (2012), Angelina and her pirouetting posse star in a collection of five whodunits: "Angelina and Roquefort's Rhythmic Ghost," "Angelina and the Case of the Missing Music," Angelina, the Pet Sitter," "Angelina and Super Polly" and "Angelina and the Marcel Mousseau Mime Challenge"; $14.98 from Lionsgate ... In "Curious George Swings Into Spring" (2013), George and best friend Hundley explore all the wonders of the season together -- blooming flowers, baby animals, canoe rides --
until Hundley loses his way and George takes to the skies to find his pal, in this new animated feature;$19.98 from Universal ... "The High Fructose Adventures of Annoying Orange: Vol. 1 Escape from the Kitchen" (2013) consists of the first 10 episodes of the Cartoon Network series that follows the adventures of Orange and his pals Pear, Passion Fruit, Marshmallow and their wacky human handler Nerville as they travel through time and space in their magical fruit cart; from the prehistoric era to colonial times, Orange and the crew are dropped into random adventures and forced to squeeze their way out. Spin-off from the YouTube hit, with guest stars Tim Curry and Michael Clarke Duncan. $14.93 from Gaiam Vivendi ... A homeless Iraq War vet leaves his dying dog and best friend, Duke, on the doorstep of a clinic, and when the dedicated staff nurse Duke back to health, they launch a campaign to locate the vet and re-unite him with his best pal in the Hallmark Movie Channel original "Duke" (2012), starring Steven Weber, Sarah Smyth and Allison Hossack; $14.93 from Gaiam Vivendi Entertainment ... "Max & Ruby: A Bunny For Every Season" includes 48 bunny stories spread out over four DVDs: "Springtime for Max & Ruby," "Summertime With Max & Ruby," "Perfect Pumpkin!" and "Everybunny Loves Winter!"; $26.99 from Nickelodeon/Paramount.



Special Interest:


"Connected" (2011) Have you ever faked a restroom trip to check your email? Slept with your laptop? Or become so overwhelmed that you just unplugged from it all? In this funny, eye-opening and inspiring film, director Tiffany Shlain takes audiences on an exhilarating rollercoaster ride to discover what it means to be connected in the 21st century. From founding the Webby Awards to being a passionate advocate for the National Day of Unplugging, Shlain s love/hate relationship with technology serves as the springboard for a thrilling exploration of modern life ... and our interconnected future. A personal film with universal relevance, "Connected" explores how, after centuries of declaring our independence, it may be time for us to declare our interdependence instead. From Docurama.


"The Flat" (2011 -- Israel) As a documentarian cleans out the flat that belonged to his grandparents -- both immigrants from Nazi Germany -- he uncovers clues pointing to a complicated and shocking story: They were good friends with Leopold von Mildenstein, a leading official in the Nazi propaganda ministry, and remained friends with him following World War II. This documentary explores that relationship. From IFC Films.



"Jay and Silent Bob Get Irish" (2012) Film and pop culture icons Kevin Smith and Jason Mewes took their live comedy show to England, Scotland and Ireland to help celebrate the Queen's Diamond Jubilee last year; their show, dubbed Tea Bagging in the U.K., was performed before sold-out crowds in London, Manchester, Edinburgh and Dublin. This two-disc set collects material from the two-night tour stop at the Vicor St. Theatre in Dublin. Two-disc DVD, 19.95 from Industrial Entertainment/CAV Distributing.


"The Real Vikings Collection" (2012) Anthology of three History specials on the Vikings: "Foot Soldier: The Vikings": A look at the sea-going warriors who attacked Europe with savage fury and violence from 800-1050 AD; "The Vikings: Lost Worlds": A team of historical detectives track the Vikings who raided and plundered Western Europe at the end of the 8th century; "Viking Terror": Green Beret Terry Schappert reveals why the Vikings were called the "Hells Angels of the Middle Ages, and tests the weapons and tactics used to pillage Europe. Timed for the release of History's "The Vikings" action series starring Gabriel Byrne. $14.98 from Lionsgate.


"Shaman Healer Sage" (2013) Documentary tells the story of Alberto Villoldo, Ph.D., who transitioned from a successful career in modern medical science in the U.S. to study ancient energy medicine of the legendary Inka and Q'ero shamans of South America. His best-selling book serves as the foundation for this biographical documentary in which he shares his life's work. Villoldo ultimately founded the Four Winds Society, which brings the teachings of the master healers to the West. From True Mind.



"Sholem Aleichem: Laughing in the Darkness" (2011) A riveting portrait of the great writer whose stories became the basis of the Broadway musical "Fiddler on the Roof," "Sholem Aleichem: Laughing In The Darkness" tells the tale of the rebellious genius who created an entirely new literature. Plumbing the depths of a Jewish world locked in crisis and on the cusp of profound change, he captured that world with brilliant humor. Sholem Aleichem was not just a witness to the creation of a new modern Jewish identity, but one of the very men who forged it. From Docurama.


"You've Been Trumped" (2011) In this David and Goliath tale, a group of proud Scottish homeowners take on Donald Trump as he gets set to destroy the crown jewels of Scotland's national heritage -- a globally unique landscape that has been the backdrop of their lives -- in order to build a luxury golf resort. The local residents make their last stand in the face of police harassment, constant legal threats and interruption of their water and electricity. Director Anthony Baxter himself becomes international news after being thrown in jail. From Docurama.
From TV to DVD:

"Alice in Wonderland" (1986) and "Alice Through the Looking Glass" (1973) are classic BBC productions of the Lewis Carroll classics; the first features "Doctor Who's" Elisabeth Sladen as the Dormouse and the latter features Judy Parfitt as the Red Queen and "Doctor Who's" Sarah Sutton as Alice; $14.97 each from BBC Home Entertainment ... "Borgen Season 1" (2011) is Denmark's blockbuster political drama that stars Sidse Babett Knudsen as Birgitte Nyborg, the idealistic head of the moderate party who becomes prime minister of Denmark through a political fluke and has to quickly learn the ways of
power, all in the glare of a relentless Danish press corps that covers her administration in incessant news cycles.; in a four-DVD set, $49.95 from MHz Networks ... In "Doctor Who: The Aztecs," the TARDIS materializes inside an Aztec tomb in the 15th century with First Doctor William Hartnell and his companions, in a two-disc DVD, remastered, $34.98, from BBC Home Entertainment ... In "Doctor Who: The Ark in Space," the TARDIS lands on a space station orbiting the earth in the distant future and, although it's seemingly deserted, the Doctor (Fourth Doctor Tom Baker), Sarah Jane and Harry soon discover that they're not alone; in a two-disc DVD, remastered, $34.98, also from BBC Home Entertainment ... "Father Dowling Mysteries: The Final Season" (1990-91) is a five-disc set with 22 episodes of the final season of the popular series starring Tom Bosley as an amiable, inquisitive Chicago priest who moonlights as a detective, assisted by a rather worldly, lock-picking nun (Tracy Nelson); $61.99 from CBS/Paramount ... In "Foyle's War: The Home Front Files (Sets 1-6)," Michael Kitchen stars as DCS Christopher Foyle, who investigates crimes on the home front as WWII rages. The 22-disc set features the complete U.K. broadcast edition of the 22 mysteries, plus interviews with series writer and creator Anthony Horowitz, co-stars Anthony Howell and Honeysuckle Weeks, making-of documentaries, notes on a real-life Foyle, and more. $149.99 from Acorn Media.

"Hercules: The Legendary Journeys -- Season Four" (1997-98) is a five-disc set with 22 episodes, $26.98 from Universal ... "The Life and Legend of Wyatt Earp: The Complete Season Two" (1975-76) is a five-disc set with 39 episodes, $24.98 from Inception Media ... "The Mob Doctor: The Complete Series" (2012) is a three-disc set with 13 episodes, from Sony ... "Red Skelton -- The Farewell Specials" is a compilation of farewell specials that includes "Freddie the Freeloader's Christmas Dinner" featuring Vincent Price and Imogene Coca, "More Funny Faces" with Marcel Marceau, "Funny Faces III"
and "A Royal Command Performance" before Britain's royal family at London's Royal Albert Hall; $9.98 from Mill Creek Entertainment ... "The Return of The Beverly Hillbillies" (1981) is a telefilm that as Uncle Jed, Jethro and Elly May Clampett coming back to solve the energy crisis, from MPI Media Group ... "Ripper Street" (2012-13) consists of eight episodes of the period drama about Inspector Edmund Reid who, haunted by the failure to catch London's most evil killer, Jack the Ripper, now heads up the notorious H Division -- the toughest police district in London's East End; in a three-disc DVD, $29.98 and two-disc Blu-ray, $34.98. From BBC Home Entertainment ... "Roseanne -- Season 7" (1994-95) is a three-disc set with 25 episodes, $14.98 from Mill Creek Entertainment ... "Roseanne -- Season 8" (1995-96) is a three-disc set with 25 episodes, $14.98 from Mill Creek Entertainment ... "That '70s Show -- Season 7" (2004-05) is a three-disc set with 25 episodes, $14.98 from Mill Creek Entertainment ... "That '70s Show -- Season 8" (2005-06) is a three-disc set with 22 episodes, $14.98 from Mill Creek Entertainment ... "Xena: Warrior Princess -- Season Four" (1998-99) is a five-disc set with 22 episodes, $49.98 from Universal.

Check out other new March 12 -- March 18 DVD releases at OnVideo.