New on DVD and Blu-ray Week of January 29 -- February 4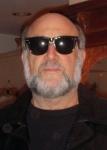 By Harley Lond - 01/28/13 at 11:42 PM CT
THIS WEEK'S PICKS:
Directed by writer-director Martin McDonagh ("In Bruges"), the black comedy "Seven Psychopaths" follows a Hollywood screenwriter and his oddball friends, who all end up embroiled in an outrageous kidnapping scheme gone wrong. Marty (Colin Farrell) is a struggling writer who dreams of finishing his screenplay, "Seven Psychopaths"; he needs a lot of focus and inspiration since all he has is a great title. Billy (Sam Rockwell) is Marty's best friend, an unemployed actor and part time dog thief, who wants to help Marty by
any means necessary; he virtually drives the movie by creating his own world of psychopathic scenarios. Hans (Christopher Walken) is Billy's partner in crime, a religious man with a violent past. The latter two unwittingly steal psychopathic gangster Charlie (Woody Harrelson)'s beloved shih tzu; Charlie is unpredictable, extremely violent and wouldn't think twice about killing anyone or anything associated with the theft. Marty gets sucked into Billy and Hans' violent universe, and when events spiral out of control, the trio head for the desert, chased by Charlie and his minions, where the story of the psychopaths comes to a bloody denouement. Funny, wild and just plain on the edge of mainstream filmmaking, McDonagh's "Seven Psychopaths
" is a self-reflexive, absorbing and totally enjoyable work of art.

Also due this week:

In the clever animated "Hotel Transylvania
," Dracula has created the Hotel Transylvania, where some of the world's most famous monsters can kick back in safety and peace, away from the prying eyes of the human world. On one special weekend, Dracula has invited all his best friends -- Frankenstein and his wife, the Mummy, the Invisible Man, the Werewolf family, and more -- to celebrate his daughter Mavis's 118th birthday, but things get out of control when an ordinary pesky human stumbles into the hotel and takes a shine to Mavis. Stars the voices of Adam Sandler, Selena Gomez, Andy Samberg, Kevin James, Fran Drescher, Cee-Lo Green, David Spade, Steve Buscemi, Molly Shannon and Jon Lovitz.

"Cold Light of Day
" is a thriller about a young man, Will Shaw (Henry Cavill), whose week-long sailing vacation with his family in Spain goes awry when the family is kidnapped by intelligence agents hell-bent on recovering a mysterious briefcase connected to his father's secrets. Co-stars Bruce Willis, Sigourney Weaver and Colm Meaney.

And two horror outings: "The Awakening
," about scientific exposer of hoaxes Florence Cathcart who visits a boarding school to explain the sightings of a child ghost; set in 1921 England, still devastated by the war and the "missing" ... and "Paranormal Activity 4
," yet another sequel in the supernatural franchise.


DVD Collectibles:

The highlight of the week, of course, is the release of "Downton Abbey Season 3" in a three-disc set with all eight episodes, in U.K. order, plus the 2012 Christmas Special finale, on DVD and Blu-ray from PBS Distribution ... Fans of the great Luis Bunuel will appreciate the gorgeous remastered edition on Blu-ray of the director's last film, "That Obscure Object of Desire
"
(1977), starring Fernando Rey, Carole Bouquet and Angela Molina. As in all of his work, Bunuel here takes on power, politics, sex and the Church with a keen eye for irony and the hypocrisy of the powers-that-be. This erotic, romantic drama centers on an aging Frenchman who falls in love with a young woman who repeatedly frustrates his romantic and sexual desires. In pure Bunuelian fashion, the desired woman is played by two different actresses, each representing different sides of her personality. From the StudioCanal Collection/Lionsgate ... With Warner Bros. celebrating its 90th anniversary this year, the studio has put together several nice (and somewhat expensive) packages of films. Kicking off the year is "Best of Warner Bros. 100 Film DVD Collection," a limited and numbered collection of the studio's best films. With two new documentaries, "Tales from the Warner Bros. Lot" and "The Warner Bros. Lot Tour," on 55 discs presented in book style premium packaging. On DVD only, for, $597.92. The "Best of Warner Bros. 50 Film Blu-ray Collection " pulls together 50 films (and the aforementioned documentaries) on 52 discs, $597.92. Read the complete release here.


Buzzin' the 'B's:

In "All Superheroes Must Die
" (2011), starring Jason Trost, James Remar, Lucas Till, Lee Valmassy and Sophie Merkley, four super heroes find themselves abducted by their arch nemesis and are forced to compete in a series of challenges in order to save an abandoned town full of kidnapped innocent
civilians; on DVD and Blu-ray from RLJ Entertainment/Image Entertainment ... An agoraphobic father teams up with a renegade priest to save his daughter from the clutches of a gang of twisted feral children who committed an act of violence against his family years earlier in "Citadel
" (2012), starring Aneurin Barnard, James Cosmo, Wunmi Mosaku, Jake Wilson and Amy Shiels; on DVD and Blu-ray from New Video ... A couple is terrorized by a gang who is hunting their son in the creepy home invasion horror-thriller "Cherry Tree Lane" (2010), starring Rachael Blake, Tom Kane, Tom Butcher and Jumayn Hunter; from Image Entertainment ... Four young boys are kidnapped from their families, handicapped by their abductors, and forced to become beggars on the street. They soon find refuge with a skillful Shaolin Kung Fu master who teaches them the art of his craft but, when he's assassinated, they team to fight for justice to stop the man responsible for their master's death in "Bangkok Assassins" (2011 -- Thailand); from Lionsgate ... When 19-year-old Adam
agrees to do a day's driving for his mum's dodgy boyfriend Peter, it takes him on a 24-hour journey into a nightmarish world of murder, sex trafficking and revenge, in the company of aging hit man Roy in "The Liability" (2013), starring Tim Roth, Jack O'Connell, Talulah Riley, Kierston Wareing and Peter Mullan; from Lionsgate ... A ladies man gets hooked into the "love section" by a hard-working single mom in "The Love Section" (2012), starring Mekhi Phifer, Brian Hooks, Tangi Miller, Omar Miller, Kellita Smith and Lawrence Adisa; from One Village Entertainment/Image Entertainment ... Four friends embark on a wild journey to L.A. to compete in the Cyberbowl Video Game Championship in "Noobz
" (2012), starring Jason Mewes, Blake Freeman, Matt Shively, Moises Arias, Casper Van Dien and Zelda Williams; from Big Air Studios.


Foreign:
"Tales of the Night
" (2011 - France) extends the shadow puppet style of French filmmaker Michael Ocelot's earliest works, with black silhouetted characters set off against exquisitely detailed Day-Glo backgrounds bursting with color and kaleidoscopic patterns. The film weaves together six exotic fables, each unfolding in a unique locale, from Tibet, to medieval Europe, to the Land of the Dead: "The Werewolf," "Ti Jean and the Belle-Sans-Connaitre," "The Chosen One and the City of Gold," "Boy Tam-Tam," "The Boy Who Never Lied" and "The Doe-Girl and the Architect's Son." On DVD and Blu-ray/DVD Combo from GKIDS/New Video.


For the Family:

Scholastic Storybook Treasures has two releases this week: "Stone Soup ... And Other Stories From the Asian Tradition" (2012): Highlighted by author/illustrator Jon J. Muth's award-winning take on "Stone Soup," this new DVD also features three other classic tales, as well as a Read-Along function which highlights the words as they are spoken, allowing young viewers to follow along with the narrators. The three other stories: "The Five Chinese Brothers," "Lon Po Po: A Red-Riding Hood Story from China" and "Stonecutter." $14.95 ...
"Stories About African American Heritage Featuring March On!" (2012): In "March On: The Day My Brother Martin Changed the World," written by Dr. Christine King Farris, narrated by Lynn Whitfield, Martin Luther King Jr.'s sister travels back to 1963 to present a personal, stirring account of the remarkable day when Dr. King delivered his "I Have a Dream Speech." Additional stories -- narrated by celebrities such as Michael Clarke Duncan, James Earl Jones, Forest Whitaker, Phylicia Rashad, Samuel L. Jackson -- include: "Why Mosquitoes Buzz in People's Ears," "Duke Ellington," "Ella Fitzgerald: The Tale of Vocal Virtuoso," "Henry's Freedom Box: A True Story From the Underground Railroad" and "Martin's Big Words." Three-disc set, $24.95 ... "Batman: The Dark Knight Returns, Part 2
" (2013) is a DC Universe original animated movie on DVD and Blu-ray Disc, from Warner .... "Madly Madagascar" (2013) offers more animated adventures of the wild animals from Madagascar; from Fox ... "My Little Pony: Friendship Is Magic -- Pinkie Pie Party" (2013) consists of five party-themed episodes, $14.97 from Shout! Factory Kids.


Special Interest:

"Universal 3D Nature Documentaries" has three 3D/2D Blu-ray combo packs due this week:Amazing Ocean 3D: Be amazed by little schools of fish that swim right into your living room; see squid and the elusive octopus up close, along with the magnificent manta ray, dolphins and turtles. Shot in stereoscopic 3D, "Amazing Ocean 3D" is a breathtakingly beautiful experience for the whole family.
Fascination Coral Reef: Enter the fascinating world of the coral reefs and experience breathtaking flora and fauna up close and in 3D. Watch an entire ecosystem of marine species including blowfish, porcupine fish, Goliath groupers, giant morays, sea turtles and whale sharks, as well as the play of colors of the many different coral and anemone species. Fascination Coral Reef: Mysterious Worlds Underwater: Often referred to as "The Pearls in the Indian Ocean," the Maldives' true treasures are to be found beneath the waves: the coral reefs. Watch breathtaking colorful coral forests, turtles searching for food, huge swarms of colorful fish taking refuge in the numerous caves and crevices. And wonder at the incredible diversity of life on the coral reef.

In "The Mighty Mississippi With Trevor McDonald" (2013), British broadcast journalist Trevor McDonald takes an adventure along the historic and epic 2,320 mile-long Mississippi River. Starting at the Gulf of Mexico, McDonald's journey leads him to encounter a dazzling array of characters and stunning locations as he examines the role this important river has played in American history. $24.99 from PBS Distribution.


From TV to DVD:

"Agatha Christie's Partners in Crime: The Tommy & Tuppence Mysteries" is a three-disc set with 11 mysteries from PBS's "Mystery!," from Acorn Media ... "Agatha Christie's Poirot & Marple Fan Favorites Collection" is a six-disc collection bringing together the detectives' 11 most popular mysteries, as voted by Agatha Christie's fans, from PBS's "Masterpiece Mystery!" Also from Acorn Media ... "Femmes Fatales: Season One" (2011) is a three-disc set with 13 episodes of Cinemax's "After Dark" anthology series about powerful, sexy and dangerous women, inspired by and styled in the tradition of pulp stories, film noir and graphic novels; $29.98 from Entertainment One ... "Misfits: Season Two" (2012) is a two-disc set with seven episodes, $24.98 from BBC Entertainment.

Check out other new January 29 -- February 4 DVD releases at OnVideo.