New on DVD and Blu-ray Week of December 25-31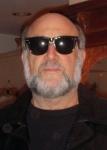 By Harley Lond - 12/24/12 at 07:43 PM CT
I'm a sucker for sci-fi tales -- especially mind-game-playing yarns as epitomized by the intellectually challenging works of Philip K. Dick, Algis Budrys, J.G. Ballard, Brian W. Aldiss, Frederik Pohl, Isaac Asimov and Clifford D. Simak. And ever since I read Robert A. Heinlein's time traveling epic "The Door Into Summer," which dealt with people traveling back and forth in time and the possibilities of meeting your older and/or younger self and what that might mean for the space-time continuum, I've loved time travel stories. So I was thoroughly excited and delighted to watch "Looper
," written and directed by Rian Johnson (who wrote the intriguing "Brick" and the so-so "The Brothers Bloom").
What with all the craziness in recent sci-fi movies -- witness the recent remake of "Total Recall," which, though a good film, relied too much on special effects (breathtaking, to be sure) and explosive action, "Looper" was a salve for the mind. In this futuristic action thriller set in 2042 and 2072, time travel has been invented -- but it's illegal and only used by the mob when it wants to get rid of someone. By sending their target 30 years into the past, where a "looper" -- a hired gun, like Joe (Joseph Gordon-Levitt) -- is waiting to mop up, the mob has created a full-proof way to rid themselves of their hits -- there's no evidence. But the day arrives when the mob decides to "close the loop," sending back Joe's future self (Bruce Willis) for assassination. But the older Joe escapes, setting up the action for a meeting of the past and future. What's nifty about this time-travel conundrum is its emphasis on the human angle -- yes there's violence and special effects, just enough to keep the story moving along -- and the relationship between past and present Joes and the women in their lives (including Emily Blunt). Here's characters and situations you can care about, and a mesmerizing, smart plot that makes you think about the universe. Happy Holidays.

Here's the rest of the week's home video releases:
On the Indie Front:
"Something Better Somewhere Else" (2012) is a collective tale of yearning and restlessness told through four distinct but thematically linked stories: A bride comes on to a priest in a motel room; a bouquet of flowers from a stranger takes on a life of its own; a man's last day at the office proves to be the longest day of all; it's family moving day, but no one's moving. Stars David Pasquesi, John Connolly and Christian Stolte. From Vanguard Cinema ... In "Morning" (2012), starring Andrew Ramaglia, Emily Cline and Wally Dalton, a young Seattle married couple descends into alcoholism and infidelity following the accidental death of their child. From Vanguard Cinema.


For the Family:
"Cinderella" (2012): Cinderella trades glass slippers for a pair of cowboy boots in this reimagining of the classic fairy tale that casts Cinderella as a charismatic and tough cowgirl living in the Wild West. Cinderella lives in Felicity City, a town named after her wicked stepmother.
Joined by her two overconfident daughters, Cinderella's stepmother decides to host a ball in honor of the arrival of the charming Prince Vladimir and his mother, the Duchess. With help from her long-time companion, a shaman named Little Cloud, Cinderella is transformed into a beautiful cowgirl for the celebration. Unaware of her true identity, the Prince is immediately spellbound by the mysterious masked girl. But their budding romance is rudely interrupted by a band of wild pirates, who crash the party and kidnap the Duchess, separating Cinderella and the Prince. When the sawdust settles, Cinderella, Little Cloud and the Prince set out on a journey across the West to rescue the Duchess -- and live happy ever after. The family animated adventure is available on DVD for $19.98 from Anchor Bay.


Special Interest:
"Gabriel Iglesias Presents Stand-Up Revolution: Season 2" (2012) includes extended episodes featuring all-new material, "Hey It's Fluffy" animated shorts, and outtakes from 12 of the funniest comedians today: Ian Bagg, Tony Baker, Dov Davidoff, Pablo Francisco, Dillon Garcia, Nick Guerra, Trevor Noah, Thai Rivera, Alfred Robles, Wil Sylvince, Gina Yashere and Dustin Ybarra. On DVD from Comedy Central/Paramount Home Entertainment ... "Gregg Allman -- I'm No Angel: Live On Stage" (2012) features a full length concert from Gregg Allman -- who came to prominence with his brother Duane as The Allman Brothers Band in the early 1970s -- and his solo band in Nashville in November 1988. Among the songs featured are Billboard chart hit single "I'm No Angel" and a version of Blind Willie McTell's "Statesboro Blues." On DVD from Cherry Red/MVD Visual.


From TV to Video:
"Justified: The Complete Third Season" (2012) is a three-disc set with 13 episodes of the popular FX series. Available on DVD and Blu-ray, with deleted scenes, outtakes, cast and crew commentary on nine episodes, three featurettes that focus on the making of Season 3, the stunts and a tour of Nobles Holler. The Blu-ray adds an interview with stars Timothy Olyphant and Walton Goggins. The third season finds Harlan County no longer under the rule of the Bennett family, while Boyd (Goggins) returns to the criminal life and rugged, old-school U.S. Marshal Raylan Givens (Olyphant) struggles to keep the town under control. From Sony.

Check out other new December 25-31 DVD releases at OnVideo.