New in Theaters November 30: Killing Them Softly, The Collection
By Chris Kavan - 11/29/12 at 04:48 PM CT
Two huge weekends have helped Hollywood to an exceptional November. Now, as we reach the end of the month things are slowing down. In fact, I have a feeling the top 3-5 movies are going to look very familiar, as there's no doubt in my mind the rather tepid offerings in the next few weeks will do little to change the face at the box office. That's good news for the films currently playing - but not for the new releases.


KILLING THEM SOFTLY Originally known at Cogan's Trade before making a name change, Brad Pitt plays a mob enforcer tracking down a trio of boneheads who rob a mob-protected card game and essentially thrown the entire criminal economy into a tailspin. I'm sure the film is full of violence, at least a few good one-liners and probably a decent story... but there has been virtually no marketing for this film. That usually points to a studio having some issue with the film. I'm not saying this is going to crash and burn, but I have a feeling that even with names like Pitt, Ray Liotta, James Gandolfini. newcomer Scoot McNairy (great in Argo) and RIchard Jenkins - it is going to open to very average numbers. I would say a top 5 finish is the best it can hope for.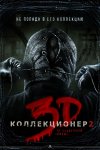 THE COLLECTION Although only opening in limited release, I love cult horror films. I have not seen the original The Collector, but these shoe-string horror films are my bread-and-butter. Granted, they also tend not to bring in huge amounts of money (unless they feature found footage) but it's good that filmmakers are still making these kind of movies. Now, even though this reminds me a little too much of the Saw franchise, I'm still willing to bet I would at least appreciate the effort. I doubt it's going to make that many waves, but let's give a hand to independent horror.


With the pickings somewhat slim this weekend, Twilight, Skyfall, Lincoln and Pi should all have strong week-to-week numbers. I'm also interested to see if The Silver Linings Playbook will break into the top 5 after expanding to more theaters. See you back Sunday with the winning numbers.