New on DVD and Blu-ray Week of October 9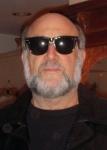 By Harley Lond - 10/09/12 at 12:56 AM CT
This week's highlights:

Thirty-three years ago Ridley Scott unleashed a monster on the collective moviegoing consciousness that has never been duplicated for sheer terror and science fiction inventiveness. Like "Star Wars" just before it, "Alien" has been imitated countless times -- with three sequels and numerous knock-offs -- but its legacy is unique in cinematic history. For some three decades, sci-fi pundits have wondered and speculated about the unknown planet, the giant spaceship and the oversize humanoid that set the stage for the carnage of that
first film. "Prometheus
," Scott's prequel to "Alien," attempts to fill in the blanks by sending a crew of space archaeologists to a far-flung planet to search for humanity's forbearers. Led by Elizabeth Shaw (Noomi Rapace) and Charlie Holloway (Logan Marshall-Green), a mission to find the "Engineers" -- funded by Peter Weyland (Guy Pearce), CEO of Weyland Corporation, and led by mission director Meredith Vickers (Charlize Theron) and monitored by Weyland's android David (Michael Fassbender) -- travels across the stars to find that clue to the origins of humankind -- but it's a clue that eventually endangers all life on Earth. Unlike the original, there's not much new shock and awe here -- it's mostly expected sci-fi action and chills and thrills -- but the special effects, a few nifty jolts, and some very bad corporate mercenaries (love Charlize when she's mean) makes this a very enjoyable outing.

Now, as they say, for something completely different. From directors Jean-Loup Felicioli and Alain Gagnol and France's renowned Folimage animation studio comes "A Cat in Paris
," a beautifully hand-drawn caper set in the shadow-drenched alleyways of Paris. Dino is a cat that leads a double life. By day he lives with Zoe, a little girl who can't speak and whose mother is a detective in the Parisian police force. But at night he sneaks out to follow Nico, a slinky cat burglar with a big heart, whose fluid movements are poetry in motion as he slips and swishes from rooftop to rooftop across the Paris skyline. The cat's two worlds collide when young Zoe decides to follow Dino on his nocturnal adventures -- and falls into the hands of Victor Costa, a blustery gangster who has it in for Zoe's family. Now cat and cat burglar must team up to save Zoe, leading to a thrilling acrobatic finale on top of Notre Dame. It's anime-noir, to coin a term, and it's so utterly delightful and charming that it needs to be added to every serious filmlover's library.

Also due this week: The movie version of the rock 'n' roll Broadway musical "Rock of Ages
," a very predictable bit of fluff about a small town girl and a city boy who meet cute at a night club on the Sunset Strip while pursuing their Hollywood dreams. Though the leads (Julianne Hough, Diego Boneta) are unmemorable, you can give a big hand to star-crossed rock impresarios Russell Brand and Alec Baldwin (who run the Strip's Bourbon club), Catherine Zeta-Jones, sexy despite herself as an anti-rock crusader (nee Tipper Gore), Paul Giamatti as a sleazy agent, and even Tom Cruise, who attempts (the operable word here, attempts) to play top-of-the-heap rock star Stacee Jaxx. The original music is not much to listen to, but the cast does make do with journeyman versions of hits by the likes of Def Leppard, Joan Jett, Journey, Foreigner, Bon Jovi, Night Ranger, REO Speedwagon, Pat Benatar, Twisted Sister, Poison and Whitesnake. And, lastly, there's the much-lambasted "Raven
," a thriller about a madman who commits murders based on Edgar Allen Poe's stories of death and horror. Unfortunately, Fox didn't send along a screener, so we'll pass along Rotten Tomatoes summation: "Thinly scripted, unevenly acted, and overall preposterous, 'The Raven' disgraces the legacy of Edgar Allen Poe with a rote murder mystery that's more silly than scary."


DVD Collectibles:

Be still my heart. This week's Blu-ray debuts will please movielovers of every ilk. Probably the most-waited for release is the 30th anniversary edition of Steven Spielberg's love letter to childhood innocence and wonder, "E.T. The Extra-Terrestrial
" (1982), starring Dee
Wallace, Peter Coyote, Drew Barrymore and Henry Thomas. Iconic for so many reasons -- Carlo Rambaldi's E.T., the bicycle flying scene, the Reese's Pieces, Drew Barrymore's Gertie -- the film was the highest-grossing of all time until eclipsed by Spielberg's "Jurassic Park" 10 years later. Universal has packed the set (it comes as a Blu-ray/DVD/Digital/UltraViolet pack) with new and old bonus features, including "The E.T. Journals," a feature that retraces the day-to-day experience of creating E.T from never-before-seen, behind-the-scenes footage shot by Academy Award-winning cinematographer John Toll; "Steven Spielberg & E.T.," a new interview with Spielberg as he reflects back on the film and discusses his experience working with the actors, as well as his overall and current perspective on E.T.; two deleted scenes from the 2002 version of the film; "A Look Back": A special insider's look into the making of E.T. featuring interviews with Spielberg, the cast, and others; "The E.T. Reunion": The cast and filmmaker reunite to discuss their thoughts on the impact of the film; and much, much more.

As you all know by now, we're rolling into the 50th anniversary of The Beatle's entrance to the recording scene (their first single, "Love Me Do," was released in the UK on Oct. 5 and the album, "Please Please Me," on March 22 in the UK), so be prepared for tons of Beatles-related material. Last week we had the release of "Beatles Stories" and this week we have a
rarity: 1967's "Magical Mystery Tour
" In September of that year The Beatles embarked on their third film, this time conceived and directed by themselves. Based on a loose unscripted narrative, in the spirit of the experimental mood of the time, and directed by The Beatles themselves, the film became the vehicle to present six new songs: "Magical Mystery Tour," "The Fool on the Hill," "Flying," "I Am the Walrus," "Blue Jay Way" and "Your Mother Should Know." Fully restored with unseen footage and newly-filmed interviews with Paul McCartney, Ringo Starr, and other members of the film's cast and crew, the DVD will sell for $29.98. It's also available as a deluxe box set with the Blu-ray, the DVD and a double-vinyl EP. Two of the nifty extras: the famous BBC-produced promo for "Hello Goodbye," broadcast on Top of the Pops, and a scene of Traffic performing and acting out "Here We Go Round the Mulberry Bush," commissioned by The Beatles for possible inclusion in the film but not used in the final edit. From Capitol.

Two Hitchcock films get the Blu-ray treatment (in advance of the October 30 massive Universal set), both owned by Warner Home Video: 1954's "Dial M for Murder
," starring Grace
Kelly, Ray Milland, Robert Cummings and John Wiliams. Hitchcock's suspense classic was among the first films that helped Warners introduce 3D in U.S. theaters in the early '50s. Now, the studio has restored the original 3D presentation so audiences can see the film in their homes as it was originally meant to be seen. A 2D version will also be included. The other release: "Strangers on a Train
" (1951), starring Farley Granger and Robert Walker. This iconic film -- based on the book by Patricia Highsmith (and screenplay by Raymond Chandler and Czenzi Ormonde) about two men who meet on a train and "agree" to swap murders -- gets a high-def restoration and includes commentary by Peter Bogdanovich, Joseph Stefano, Andrew Wilson, Joe Alves, Peter Benchley, Tere Caruba, Whitfield Cook, Katie Fiala, Richard Franklin, Alfred Hitchcock, Patricia Hitchcock O'Connell, Kasey Rogers, Richard Schickel and Mary Stone, as well as several featurettes.


Warner also has a Blu-ray debut of "What Ever Happened to Baby Jane
" ((1962, directed by Robert Aldrich and starring Bette Davis, Joan Crawford and Victor Buono) in a 50th anniversary edition Blu-ray book that includes three documentaries, 36 pages of essays, behind-the-scenes photography, commentary and vintage featurettes ... and Blu-ray debuts of "Little Shop of Horrors
: The Director's Cut" (1986), directed by Frank Oz and starring Rick Moranis, Ellen Greene, Vincent Gardenia and Steve Martin; "Dead Ringer
" (1964), starring Bette Davis, Karl Malden and Peter Lawford; "Ice Station Zebra
" (1968), directed by John Sturges and starring Rock Hudson, Ernest Borgnine and Patrick McGoohan. And, lastly, MGM has the Blu-ray debut of Sidney Lumet's second-to-last film, Find Me Guilty
(2006), starring Vin Diesel and Alex Rocco in a courtroom drama based on the story of mobster Jack DiNorscio, who defended himself in court for what would be the longest Mafia trial in U.S. history.


Buzzin' the 'B's:

A man takes his family on a camping trip and becomes convinced they are being stalked by the legendary monster of the New Jersey Pine Barrens: the Jersey Devil, the winged beast spawned 400 years ago by Satan himself in "The Barrens" (2012), starring Stephen Moyer, Mia Kirshner, Erik Knudsen and Allie McDonald; from Anchor Bay ... Death comes to a small island at the hands of a young woman who has been brutally mistreated by the residents in the South
Korean "Bedevilled
" (2010), starring Yeong-hie Seo, Seong-won Ji and Jung-Hak Park; on DVD and Blu-ray from Well Go USA ... A struggling suburban couple have no idea what they're in for when they rent out the cottage behind their house to a quiet, charming romance novelist who's not who he says he is in "The Cottage" (2011), starring David Arquette, Kristen Dalton, Victor Brown, Ken Baumann, Morissa O'Mara and Alana O'Mara; from Entertainment One ... A specialist carrier is hired to deliver a mysterious case to the underworld's most dangerous hit man in "The Courier
" (2011), starring Jeffrey Dean Morgan, Josie Ho, Til Schweiger, Mickey Rourke, Lily Taylor and Miguel Ferrer; on DVD and Blu-ray from Well Go USA ... "The Cup" (2011), starring Brendan Gleeson, Stephen Curry, Daniel MacPherson, Tom Burlinson and Alice Parkinson, is an inspirational true horseracing story about triumph over adversity and a family that overcame incredible odds to win the 2002 Melbourne Cup trophy; from Lionsgate ... The day after his wedding, Vince's perfect life is shattered and his friends come together to bring him back to life the only way they know how -- by taking a trip to Atlantic City in the raunchy comedy
"Mancation" (2012), starring Joey Fatone, Matt Kawczynski, Danica McKellar, Mike Starr, Jake Matthews and Stephen Medvidick; from Lionsgate ... Dean Martin plays a notorious bandit who kidnaps a woman off a stagecoach to buy a Gatling gun on the black market so he can achieve "something big," only to discover that the woman is the wife of the local cavalry commandant in "Something Big" (1971), directed by Andrew V. McLaglen and starring Brian Keith, Carol White, Honor Blackman, Ben Johnson and Albert Salmi; from Paramount ... A summer heat wave and a series of sexual encounters connect a group of New Yorkers in "30 Beats
" (2012), starring Paz de la Huerta, Justin Kirk, Ben Levin, Lee Pace, Condola Rashad, Thomas Sadoski and Jennifer Tilly; from Lionsgate ... A monstrous creature terrorizes a 19th Century European village by moonlight and a young man struggles to protect his loved ones from an unspeakable scourge in "Werewolf: The Beast Among Us Unrated" (2012), starring Ed Quinn, Stephen Rea, Guy Wilson, Nia Peeples, Rachel Katherine DiPillo, Adam Croasdell and Steven Bauer. On DVD and Blu-ray from Universal.


On the Indie Front:
"The Giant Mechanical Man
" (2012), starring Chris Messina, Jenna Fischer, Topher Grace, Malin Akerman, Bob Odenkirk, Lucy Punch and Rich Sommer, is an offbeat romantic comedy about two lost souls finding each other. Tim (Chris Messina) is a street performer who
dresses up as a silver-painted mechanical man and whose girlfriend leaves him because he lacks motivation. Janice (Jenna Fischer), evicted from her apartment and living with her overbearing sister, is under pressure to date an egotistical self-help guru. The two meet and fall for each other when they both take jobs at the local zoo. From Tribeca Film/New Video ... In "Four More Years" (2010 -- Sweden), starring Bjorn Kjellman, Eric Ericson and Tova Magnusson-Norling, David Holst is handsome, charming and the favorite to become the next Prime Minister of Sweden. After a shocking turnaround at the polls, however, he is defeated and left on the sidelines ... where he meets and falls for Martin: charming, bright, fun-loving -- and the state secretary to the new Prime Minister of the rival party. From TLA Releasing ... A divorced man lives the high life in Hollywood until he meets "Crazy Eyes
" (2012), the one woman he can't have, starring Lukas Haas, Madeline Zima and Jake Busey; from Strand Releasing.


For the Family:

Halloween is almost upon us, so here's the first flush of ghoul-themed family films: In "Dear Dracula" (2012), starring Nathan Gamble, Ariel Winter, Marion Ross, Ray Liotta and Emilio Estevez, a young boy writes to Dracula for Halloween and much to his surprise a tired, out-of-touch, older Dracula shows up at his doorstep. In a modern world of
hip vampires, can the young boy help Dracula get his mojo back? From ARC Entertainment ... In the animated "Monster High: Ghouls Rule" (2011), the students at Monster High have been warned for years that Halloween was a night to stay inside and avoid conflict at all costs. But Frankie and her friends discover that ghouls and "Normies" once loved to spend the holiday together, and they decide to turn back the clock and use the night to celebrate their individuality and show that it's okay to "Be Yourself. Be Unique. Be a Monster." From Universal ... "Big Top Scooby-Doo!" (2012) is a new animated feature that has Scooby and his pals joining a circus in an attempt to investigate a series of werewolf sightings. On DVD and Blu-ray from Warner.

Now get ready for Christmas releases: "An American Christmas Carol" (1979), starring Henry Winkler, Dorian Harewood and Susan Hogan, is a unique retelling of Charles Dickens' "A Christmas Carol" that has Scrooge portrayed as Benedict Slade, a heartless finance company president in Depression-era New England. On DVD and Blu-ray Disc from Shout! Factory ... Join the world's most famous aardvark, 8-year-old Arthur Read, and his family and friends, for an hour-long animated special about the holidays in "Arthur's Perfect Christmas" (2012), $9.99 from PBS Distribution ... Santa's daughter heads to sunny Southern California, where she spreads good will and seeks a husband to replace aging Santa Claus in "Annie Claus Is Coming to Town" (2011); from Gaiam Vivendi Entertainment.

Two kids series come to DVD this week: "Digimon: Digital Monsters -- The Official First Season" (1999-2000) is an eight-disc set with all 54 episodes; the boxed set includes
all four story arcs and is the official North American release licensed in partnership with Toei Animation. Includes a 36-page character guide booklet featuring the seven original characters plus Kari; $79.95 from Flatiron Film Company ... For younger kids there's "Care Bears: The Original Series Collection" (2012), a limited edition 30-year anniversary collectors' set with 64 classic episodes and a full-length movie spread over a six-disc set, $29.98 from Lionsgate. Also for the wee ones there's "The Adventures of Scooter the Penguin" (2012), a CG animated family-friendly feature about a unique little bird from a lost colony of penguins adopted by a family of silver penguins; $14.98 from Entertainment One ... "My First Collection, Volume 4" (2012) is a three-disc set with 12 stories for kids ages 2 to 6: "Robot Zot! ... and More Rhyming Stories," "Too Many Toys ... and More Stories About Problem Solving" and "The Curious Garden ... and More Stories About Nature. $24.95 from Scholastic Storybook Treasures. Single DVDs will also be available individually for $12.95.


Special Interest:

Narrated by Bob Costas and crafted by the filmmakers of Major League Baseball Productions, "The World Series: History of the Fall Classic" (2012) is the definitive documentary on the World Series, with all the madness, triumphs, and exhilarating moments that make the game out national pastime. The expertly blended archival footage, thrilling game action and more than 100 interviews with players, managers, writers, broadcasters, and historians create an exciting and comprehensive chronicle of the Fall Classic. Available as a two-disc set with the complete four-hour documentary, $24.95; a Limited Edition Giftset includes the
documentary and two hours of bonus material, including historic official game programs and scorecards, ceremonial first pitches, the ultimate World Series lineup, World Series clinchers, World Series MVP Award-winners, clubhouse celebrations, and extra interviews, $39.95. Both are from A&E ... "The Art:21 Collection: Art in the Twenty-First Century Seasons 1-6" (2012) features 24 one-hour programs that present ground-breaking artists of the new century at work and speaking in their own words about how, why and what they create. Art21 travels across the nation and the world to profile some of our era's most iconic artists -- including Richard Serra, Maya Lin, Sally Mann, Martin Puryear, Jeff Koons, Ai WeiWei, Marina Abramovic, and many more. Available as a six-disc DVD set, $79.99 from PBS Distribution ... "Nova: Space, Time and the Universe With Brian Greene" (2012) brings together two fascinating programs hosted by Brian Greene, Professor of Physics and Mathematics at Columbia University: "The Elegant Universe" and "The Fabric of the Cosmos." Available as a four-disc DVD set, $34.99 from PBS Distribution.


From TV to Video:
"Bones: The Complete Seventh Season" (2011-12), a four-disc set with 13 episodes, $49.98; from Fox ... "Doctor Who: Ep. 53 -- Ambassadors of Death," is a two-disc DVD set, $34.98 from BBC/Warner ... "The Fantasia Barrino Story: Life Is Not a Fairytale" (2006), a biodrama about the "American idol" winner, with Fantasia playing herself; from A&ampE ... "Holliston: The Complete First Season" (2012) is a two-disc set with six extended episodes from the FEARnet original series; from Image Entertainment ... "It's Always Sunny in Philadelphia: The Complete Season 7" (2011) is a two-disc set with 13 episodes, on DVD, $39.98; Blu-ray Disc, $49.98; from Fox ... "The League: Season Three" (2011) is a two-disc set with 13 episodes; from Fox ... "The Lucy Show: The Official Complete Series" is a 24-disc set for $198.99 from Paramount ... "The Lucy Show: The Official Sixth & Final Season" is a four-disc set, $39.99 from Paramount ... "What Color is Love?" (2009) is a Lifetime Original Movie starring Jennifer Finnegan and Roger Cross about a young white woman, a sports groupie, who falls for a married black pro basketball star; from A&E ... "Whitney: Season One" (2011-12) is a three-disc set with 22 episodes; from Universal.

Check out other new October 9 DVD releases at OnVideo.