New on DVD and Blu-ray Week of October 2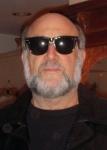 By Harley Lond - 10/01/12 at 09:22 PM CT
This week's highlight:

Somewhere between concept and production there was an enormous disconnect behind the scenes on "Dark Shadows," the Johnny Depp-Tim Burton tongue-in-cheek take on the 1960s TV series. It all looked so good on paper -- In the year 1750, Joshua and Naomi Collins, with young son Barnabas, set sail from England to start a new life in America, where they build a fishing empire in the coastal Maine town that comes to carry their name: Collinsport. Unfortunately Barnabas (Depp) grows up to fall in love with a beauty named Josette DuPres (Bella
Heathcote), breaking the heart of Angelique Bouchard (Eva Green), a witch who dooms Barnabas to a fate worse than death -- turning him into a vampire, and then burying him alive. Nearly two centuries later, Barnabas is inadvertently freed from his tomb and emerges into the very changed world of 1972, a stranger in an even stranger time, where he returns to Collinwood Manor to find that his once-grand estate has fallen into ruin, and the dysfunctional remnants of the Collins family have fared little better.

But Dark Shadows
just doesn't work. Blame it on the screenplay by Seth Grahame-Smith ("Abraham Lincoln: Vampire Hunter"), who can't decide if the film should be a campy spoof or a weird horror film, and throw a couple stones Burton's way for not taking firmer control of the production, letting it slide into a meandering mess. It's kind of a "Death Becomes Her" with vampires -- but not as good. Still, it's a delight to see the always stunning Michelle Pfeiffer, Helena Bonham Carter and Eva Green strut their stuff.

Also due this week: "People Like Us
," starring Sam (Chris Pine) as a twentysomething, fast-talking salesman, whose latest deal collapses on the day he learns that his father has suddenly died. Against his wishes, he's called home, where he must put his father's estate in order and reconnect with his estranged family, along the way discovering that he has a 30-year-old sister (Elizabeth Banks) whom he never knew about. For those who like well-acted, well-written -- but predictable -- soap operas.


DVD Collectibles:
With Halloween fast approaching, the home video studios are beginning to roll out their horror and monster catalogs; the king of them all, of course, is the monster catalog at Universal. This week the studio is releasing to Blu-ray "Universal Classic Monsters: The Essential Collection
," an eight-disc set with "Dracula," "Frankenstein," "The Mummy," "The Invisible Man," "Bride of Frankenstein," The Wolf Man," "Phantom of the Opera" and "Creature From the Black Lagoon" (with a 3D version of the film). The set includes a 48-page "House of Horror" book featuring behind-the-scenes photographs, original posters and rare correspondences.

At the lighter end of the movie spectrum, a couple of princesses will arrive on Blu-ray this week: "Cinderella
" (1950) will come out of the Disney vault in a Diamond Edition Collection version as a collector's six-Disc Jewelry Box Set (Cinderella Blu-ray + Cinderella 2: Dreams Come True Blu-ray/Cinderella 3:
A Twist in Time on a single Blu-ray + Cinderella DVD + Cinderella 2 DVD + Cinderella 3 DVD + Cinderella Digital Copy Disc), a three-Disc Blu-ray Combo Pack (Blu-ray + DVD + Digital Copy) and a two-Disc Blu-ray Combo Pack (Blu-ray + DVD). The other princess is "The Princess Bride
" (1987) in a 25th Anniversary Blu-ray edition. Directed by Rob Reiner and starring Cary Elwes, Mandy Patinkin, Chris Sarandon, Christopher Guest, Wallace Shawn, Andre the Giant, Fred Savage, Robin Wright, Peter Falk, Peter Cook, Mel Smith, Carol Kane and Billy Crystal, the fairy tale evergreen contains a host of great features, including the new featurette "True Love: The Princess Bride Phenomenon" (Parts. 1 and 2): For 25 years, viewers have watched and loved The Princess Bride. But why does it resonate so strongly for all ages? This two-part featurette offers some answers, along with funny and touching tributes from its cast, director, writer and fans. The release also includes bonus features from the previous Blu-ray release.

With the announcement this week that Capitol Records will release on Nov. 14 The Beatles Stereo Vinyl Box Set (14 Beatles albums remastered on vinyl), it's fitting that Cinema Libre will release this week the documentary "Beatles Stories
". October 5, 2012, marks the 50th anniversary of the release of The Beatles' first single, "Love Me Do," launching the foursome's stellar career. Five decades
later, The Beatles are still captivating audiences everywhere. Along with their musical legacy, The Beatles left behind personal stories with those lucky people who were able to share a moment with them. This documentary captures cherished stories from famous fans -- and the not so famous -- from around the world, about their unique encounters with the Fab Four. Over a period of eight years, director-producer Seth Swirsky traveled around the world filming an exceptional array of people who wanted to share their stories. Sometimes the stories even found him. He found stories in unexpected places, getting Beatles' intimates to open up -- neighbors, tour mates, business associates, and even former girlfriends -- telling stories never heard before. Some of the featured storytellers include: Ben Kingsley, Smokey Robinson, Brian Wilson, Henry Winkler, Jon Voight, Art Garfunkel, Davy Jones, Graham Nash and dozens of others.

Other collectibles: "Singin in the Rain
60th Anniversary Special Edition" (1952), starring Gene Kelly, Donald O'Connor and Debbie Reynolds, is the DVD version of the recent Blu-ray release ... the Blu-ray debuts of "Annie
" (1982) directed by John Huston and starring Albert Finney, Carol Burnett, Aileen Quinn, Bernadette Peters, Ann Reinking and Tim Curry; and Pet Sematary
(1989), starring Dale Midkiff, Fred Gwynne, Denise Crosby and Brad Greenquist ... In the Mood for Love
(2000), Wong Kar-wai's lyrically cinematic meditation on romantic longing and love, starring Tony Leung Chiu-wai and Maggie Cheung Man-yuk, remastered by The Criterion Collection ... "The Abbott and Costello Show: The Complete First Season" (1952), a four-disc set with 26 episodes, $39.98 from Entertainment One.


Buzzin' the 'B's:

An unknown, cannibalistic beast stalks a group of shipwreck survivors on an uncharted island, picking them off one-by-one in "After Dusk They Come (aka The Forgotten Ones)" (2009), starring Marc Bacher, Justin Baldoni, Nikki Griffin, Kellan Lutz and Jewel Staite. From Lionsgate ... In "Chained" (2011), directed by Jennifer Lynch and starring Vincent D'Onofrio, Gina Phillips, Conor Leslie, Evan Bird, Jake Weber and Julia Ormand, a psychopathic cab driver kidnaps a young boy, chaining him in his house and training him to be his unwilling protégé, forcing him to clean up after each murder. As the years pass, the boy is instructed in the art of murder until, as a teenager, he is pressed to start his own homicidal spree -- or attempt to escape. From Anchor Bay ... "Flying Swords of Dragon Gate
" (2011 -- China), directed by Hark
Tsui and starring Jet Li, Xun Zhou and Kun Chen, is set three years after 1992's "Dragon Inn." Innkeeper Jade has disappeared and a new inn has risen from the ashes - one that's staffed by marauders masquerading as law-abiding citizens, who hope to unearth the fabled lost city buried in the desert. From Indomina Releasing ... "Headshot
" (2011 -- Thailand) is an existential thriller in which a disgraced cop-turned-hit man in corrupt Thailand is shot in the head during an assignment and wakes up after a three-month coma to find that he sees everything upside down, literally. From Kino Lorber ... A pair of brothers stumbles upon a mysterious hole in their basement that leads to the darkest corridors of their fears and nightmares in "The Hole
" (2009), directed by Joe Dante and starring Chris Massoglia, Haley Bennett, Nathan Gamble, Bruce Dern and Teri Polo. From Big Air Studios ... A family returns to their favorite winter getaway for some peaceful ice fishing, little suspecting that they are about to become bait for a hideous underwater creature in "Hypothermia
" (2010), starring Michael Rooker, Blanche Baker and Greg Finley. From Dark Sky Films.

Here's a fun one: "Iron Sky
" (2012), starring Christopher Kirby, Udo Kier, Stephanie Pau, Gotz Otto and Julia Dietze. In the last moments of World War II, a secret Nazi space program evaded destruction by fleeing to the dark side of the moon. During the following 70 years of utter secrecy, the Nazis constructed a gigantic space fortress with a massive armada of flying saucers. Their plan: travel back to Earth and re-colonize the planet. From Entertainment One ... When a New York City lawyer's life begins to fall apart, she travels with her two teens to Woodstock to stay with her estranged flower-child mother in "Peace Love & Misunderstanding
" (2012), directed by Bruce Beresford and starring Catherine Keener, Elizabeth Olsen and Jane Fonda. From IFC Films ... Four friends decide to record themselves having a séance but when they
summon a demon by mistake they have to find a way to drive it out before it destroys them all in "Séance: The Summoning" (2011), starring Bobby Campo, Nazneen Contractor, Chris Olivero abd Devon Ogden. From Lionsgate ... "This Is Sodom" (2010 -- Israel) is a comedy by the "Israeli Monty Pythons," set at the dawn of monotheism, about Abraham agreeing to be recruited by God only if He saves Abraham's nephew, Lot, from the most sinful and corrupt city on Earth, Sodom, before it's destroyed. From SISU Home Entertainment ... When four friends travel to a lakeside cabin for a carefree weekend, the fun turns into a nightmare when three of them end up locked in a hot sauna that begins to approach 247°F, the temperature at which the human body expires in "247 F
" (2011), starring Scout Taylor-Compton, Christina Ulloa, Travis Van Winkle and Tyler Mane. From Anchor Bay ... When the owner of Hartman's Rock Club (Richard Chamberlain) falls ill, his estranged family swoops into town to sell the club and collect the money in "We Are the Hartmans" (2011). What they don't expect is a full-scale neighborhood rebellion by the eccentric musicians, drunks and drag queens that frequent the club. From Virgil Films.


On the Indie Front:

Challenged in love, strangled at work, and tormented at home, Joel Slater (played by the film's director-writer Jake Torem), searches for a way to juggle all three with the help of three large, clumsy and lovable rescue dogs in "Letting Go" (2012), starring Jake Torem, Shirly Brener, Luca Bercovici, Greg Baker, Christopher Knight and David Foster. From Osiris Entertainment ... "General Education
" (2012) is a coming-of-age comedy about a young man set to go to the local university on a tennis scholarship who neglects to tell his parents one thing -- he didn't graduate. Stars Chris Sheffield and Maiara
Walsh. From Well Go USA ... "Funkytown" (2011) follows the lives and loves of a disco-dancing group of eight people in Montreal in 1976 -- at the height of the dance craze. Based on true events, the film brings back the glitter, glamour and edginess of that era. From Wolfe Video ... "4 Wedding Planners" (2011), starring Illeana Douglas, Janel Parrish, Mia Riverton and Kimberly-Rose Wolter, is the unlikely story of a three-times divorced wedding planner whose business is being run into the ground by two of her three daughters. From Osiris Entertainment ... A handsome and popular student athlete with high expectations for his senior year in college has yet to develop a game plan for his heart -- but after he begins keeping a personal journal, he finds himself guided to the love he needs most in "Note to Self" (2011), starring Christian Keyes, Brian McKnight, Letoya Luckett, Richard T. Jones, Valarie Pettiford and Clifton Powell. From One Village Entertainment/Image Entertainment.


For the Family:

In the family animated adventure "Sea Level" (2011), Pup the young shark ventures out from the ocean he knows to save his family from poachers. From Lionsgate ... Celebrate Halloween, Thanksgiving and Christmas with 10 year-old Martha Stewart and her friends as they solve holiday mishaps using their crafty skills in the animated "Martha & Friends: Holiday Collection" (2011). Includes downloadable recipes and holiday craft instructions. From
Vivendi Entertainment/A Squared Entertainment ... "Dora the Explorer: Dora's Royal Rescue" (2012) is a double-length, never-before-aired episode in which Dora comes to the aid of the famous Don Quixote, featuring the voices of Andy Garcia as Don Quixote and Placido Domingo as Malambruno. Also included is the new-to-DVD episode "Dora's Knighthood Adventure," which features the voice of Garcia as Don Quixote. $14.99 from Nickelodeon/Paramount ... "ThunderCats: Season 1 Book 3" is a two-disc set with 10 episodes, $19.97 from Warner ... "Transformers Rescue Bots: Roll to the Rescue" (2012) includes five episodes of the new Transformers series, $14.93 from Shout! Factory ... "Tom & Jerry: Robin Hood and His Merry Mouse" (2012) is an original, animated film from Warner ... "VR Troopers Season One, Volume One" (1994) is a three-disc set with 26 episodes, $19.93 from Shout! Factory.


Special Interest:

"Whittle -- The Jet Pioneer" (2011) is a fascinating documentary on Sir Frank Whittle, the aviator and engineer who invented the jet engine, told in dramatic style against the backdrop of WWII and a race against the Nazis for air superiority. Includes exclusive interviews with veteran test pilot Captain Eric Brown and German jet pioneer Hans von Ohain. Their accounts are mixed with fantastic wartime color archive images of Whittle's first jet planes and more in a powerful and inspiring story filled with dramatic elements. $24.98 from Shelter Island ... The documentary "The Clintons: An American Odyssey"
(2011) pieces together the many pivotal moments during the Clintons' sometimes controversial terms in office, from the Middle East peace movements to the Monica Lewinsky scandal that shook the nation. $19.98 from Image Entertainment ... "The Lady
" (2012), directed by Luc Besson and starring Michelle Yeoh and David Thewlis, is a biodrama about "The Lady of Rangoon," Aung San Suu Kyi, Burma's national heroine, who was at the core of that country's democratic movement. It's a tale of politics and repression as well as love and longing between Suu Kyi and her husband, Michal Aris, played out against imprisonment, long separations and Burma's dangerously hostile regime. From Cohen Media Group ... In "Breast Cancer: The Path of Wellness & Healing" (2009), notable breast cancer survivors join forces with America's premiere cancer doctors and wellness experts as they share wisdom, insight and their intimate stories of hope and triumph. The DVD helps women navigate complex decisions about treatment and recovery with a mission to heal the whole person. October is Breast Cancer Awareness Month. $19.98 from Lionsgate.


From TV to Video:

This week's TV highlight: As excitement builds for "Downton Abbey Season 3," PBS has released a limited edition set, "Masterpiece Classic: Downton Abbey Seasons One & Two" (2010-11) in special collectable gift-set packaging. The "Downton Abbey" phenomenon began in the fall of 2010 when it hit British airwaves. With an outstanding cast and excellent story penned by Academy Award-winner Julian Fellowes ("Gosford Park"), it captivated millions. Upon crossing
the Atlantic, American viewers were soon hooked as well. Available on DVD, $59.99 and Blu-ray Disc, $64.99. From PBS Distribution. Also due this week: "Bonanza: The Official Fourth Season" (1962-63), is a nine-disc set with 34 episodes $58.98, from CBS/Paramount ... "Ghost Hunters: Season 7: Part 2" (2012) is a four-disc set with 13 episodes, $24.98 from Image Entertainment ... "Happy Endings: The Complete Second Season" (2011-12) is a three-disc set with 21 episodes, from Sony ... "Hart of Dixie: The Complete First Season" (2011-12) is a five-disc set with 22 episodes, from Warner ... "House: The Complete Series" (2011) includes all eight seasons with 176 episodes, 16 hours of bonus features and a collectible booklet, from Universal ... "It Takes a Thief: The Complete First Season" (1968-69) is a five-disc set with 16 episodes, $39.98 from Entertainment One.

"Kidnap & Ransom Complete Series 1 & 2" (2011-12) revolves around master negotiator Dominic King (Trevor Eve) as he travels to exotic locales to bring kidnapping victims home, offering a captivating look inside a dangerous business; filmed on location in South Africa. Two-disc set with six episodes, $49.99 from Acorn Media ... "Kingdom" (2007-09) is a two-disc set with 12 episodes of the British series starring Stephen Fry as Peter Kingdom, a country solicitor standing up for the little guy. $34.98 from Warner ... "Magic City: The Complete First Season" (2012) is a three-disc set with eight episodes with extras such as behind-the-scenes footage and featurettes exploring the cars, fashion, glamour, set design, music and history of Magic City. From Anchor Bay ... "Nikita: The Complete Second Season" (2011-12) is a five-disc set with 23 episodes, from Warner ... "90210: The Fourth Season" (2011-12), is a six-disc set with 24 episodes, $47.99 with such extras as "Season in Review: Freshman Year," "Dressing Heads: Hair and Makeup of 90210," "Creating Beats: The Music of 90210," set tours, "I Don't Want You Anymore" music video, commentary, gag reel, deleted scenes. From CBS/Paramount ... "The Six Million Dollar Man: Season 2" (1974-75) is a six-disc set with 22 episodes, $39.98 from Universal ... "Thomas & Sarah" (1979) is an "Upstairs, Downstairs" spinoff starring real-life couple John Alderton and Pauline Collins as two of the series' most colorful characters: the wily chauffeur and the sassy cockney parlor maid. Two-disc set with 13 episodes, $49.99 from Acorn Media ... In "Vexed Series 1" (2010), two mismatched police detectives banter and bicker their way through London's toughest cases in this BBC series. Single-disc with three episodes, $29.99 from Acorn Media.

Check out other new October 2 DVD releases at OnVideo.