New on DVD and Blu-ray Week of September 4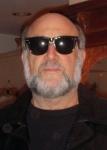 By Harley Lond - 09/04/12 at 12:23 PM CT
This week's theatrical-to-DVD highlights:

If you're a Jason Statham fan, like me, then the bullet-headed action hero can do no wrong. But that might not apply to all his movies, and "Safe" is a case in point. The film begins with a promising premise: a washed-up cage fighter whose family has been murdered by the Russian Mafia after he blows a rigged fight becomes the protector to a Chinese girl whose memory holds the key to a fortune in loot desired by the Triads, the Russian mob and a corrupt
faction of the NYPD. This gives Statham the chance to beat up on a lot of bad guys and get even with the people who slaughtered his family. Despite all our revenge juices flowing, and despite the inventive action, violence and retribution, writer-director Boaz Yakin (best-known for "Remember the Titans") allows the proceedings in Safe
to peter out in a formulaic and predictable way. It's kind of like "The Transporter" in Manhattan without the finesse of that film.

Also out this week: "The Five-Year Engagement
," with Jason Segel and Emily Blunt trying to figure out life and romance in a meager romantic comedy outing, and "Woman Thou Art Loosed: On the 7th Day
," an uninspired serial-killer-kidnapping thriller starring Blair Underwood and Sharon Leal.


DVD Collectibles:

The 800-pound gorilla this week is, of course, the Blu-ray and 3D Blu-ray release of 1997's "Titanic
." The highest grossing film of all time will be available as a four-disc Blu-ray/DVD combo (with digital copy), a four-disc 3D Blu-ray set and a two-disc DVD version. Both Blu-ray sets feature more than 2 1/2 hours of new bonus footage, including a fascinating in-depth
exploration of the film with director James Cameron, as well as new National Geographic documentary footage that further probes the mysteries of why and how the "unsinkable" ship sank. The sets also boast previously released special features. From Fox. Available next Monday.

Just prior to that blockbuster's release, Warner Home Video will send out (on Friday) the "Harry Potter Wizard's Collection
," a new limited and numbered 31-disc collection that features all previously released Harry Potter content plus five hours of never-before-seen exclusive material, with all eight movies in Blu-ray and DVD as well as UltraViolet digital copies (and with "Harry Potter and the Deathly Hallows -- Part 1 and Part 2" in 2D and 3D). Packaged in a gift box measuring 12-3/4" x 10-9/16" x 11-1/4" and weighing 19 lbs, with eight must-have pieces of collectible movie memorabilia. This baby has a lofty, bewitching price-tag that mere muggles might not appreciate: $499.99 (though Amazon is taking orders at $344.99).

Now let's get down to Earth:

"Frank Capra: The Early Collection" is a box set of five 1930s pre-code Capra classics coming to DVD for the first time, put together by Turner Classic Movies, Sony Pictures Home Entertainment and The Film Foundation. The set includes re-mastered editions of "Rain or Shine" (1930), and four early collaborations between Capra and his legendary leading lady, Barbara Stanwyck: "Ladies of Leisure" (1930), "The Miracle Woman" (1931), "Forbidden" (1932) and "The Bitter Tea of General Yen" (1933). The set includes video introductions by TCM host Robert Osborne and filmmakers Martin Scorsese, Ron Howard and Michel Gondry; audio commentaries by film historians Jeanine Basinger and Jeremy Arnold; production stills; behind-the-scenes photos; lobby cards; movie posters; more. From the TCM Vault Collection at http://shop.tcm.com.

There's a slew of Blu-ray debuts this week: Stuart Gordon's over-the-top sicko
"Re-Animator
" (1985), starring Jeffrey Combs, Bruce Abbott, Barbara Crampton, David Gale and Robert Sampson in a perverse tale about a young doctor who creates a serum to
reanimate the dead, from Image Entertainment ... one of our favorites, the cult classic "Killer Klowns From Outer Space
" (1988), in which invaders from outer space take the form of wild, unpredictable and villainous circus clowns, starring Grant Cramer, Suzanne Snyder, John Allen Nelson, John Vernon, from Fox ... John Hughes' 1984 teen comedy "Sixteen Candles
" (1984), starring Molly Ringwald, Anthony Michael Hall, Michael Schoeffling, Paul Dooley, John Cusack, Jami Gertz, Joan Cusack and Gedde Watanabe, from Universal ... the animated "Mad Monster Party
" (1967), in which Baron Von Frankenstein has decided to retire as the head of the Worldwide Organization of Monsters and hosts a party to deliver the news; Von Frankenstein's guests include a who's who of Halloween favorites, including the Werewolf, Dracula, Dr. Jekyll and Mr. Hyde, the Mummy, the Invisible
Man and more. Features the voices of Boris Karloff and Phyllis Diller, from Lionsgate ... The cult classic "Mother's Day
" (1980) (recently remade), about three young women who are abducted by homicidal momma's boys who, goaded by their "Mother," perform violent and graphic acts of torture against the three women. The women eventually escape, and serve their maniacal abductors some old-fashioned justice. Stars Nancy Hendrickson, Deborah Luce, Tiana Pierce, Frederick Coffin, Michael McCleery and Beatrice Pons. From Anchor Bay ... Vittorio De Sica's neorealist masterpiece "Umberto D.
" (1952), which follows the daily life of an elderly pensioner as he struggles to make ends meet during Italy's postwar economic recovery. From The Criterion Collection ... and "Jeepers Creepers
" (2001), from Fox.


Buzzin' the 'B's:

When a mysterious crate of exotic tea washes ashore near a tiny fishing village, the locals find that the contents make an addictive herbal tea that turns the villagers into kill-crazy zombies in "Attack of the Herbals" (2011), starring Calum Booth, Steve Worsley, Liam Matheson, Claire McCulloch and Richard Currie. From MTI Home Video ... "For the Love of Money
" (2011), starring Yehuda Levi, Delphine Chaneac, Joshua Bitton, Jeffrey Tambor, Jonathan Lipnicki, Edward Furlong, Oded Fehr, Paul Sorvino and James Caan, is based on a true story about a gangster who leaves his old, seedy lifestyle to start over with his family but,
after relocating to Los Angeles, it isn't long before the world of crime that he tried to escape finds him. On DVD and Blu-ray from Lionsgate ... A high school valedictorian who gets baked with the local stoner finds himself the subject of a drug test; knowing he'll fail, he concocts a plan to get the entire graduating class to face the same fate, and fail in "High School
" (2010), starring Adrien Brody, Michael Chiklis, Sean Marquette, Matt Bush, Colin Hanks and Yeardley Smith. On DVD and Blu-ray Disc from Anchor Bay ... An affluent woman is framed for the murder of her husband and faces a mountain of evidence stacked against her in "Last Will" (2010), starring Tatum O'Neal, Tom Berengr, Peter Coyote and James Brolin. From Green Apple Entertainment ... In "8:46" (2011 (named for the time the first hijacked plane slammed into the north tower of the World Trade Center on 9/11/2001), actress and first-time director Jennifer Gargano ("The Sopranos") follows the lives of an ensemble of diverse characters living in New York, New Jersey and the vicinity just before and after the attack. Seamlessly blending actual news footage from 9/11 into these fictional stories, director Gargano creates an unforgettable tableau of the day that changed the world forever. From Virgil Films.

"My Sucky Teen Romance
" (2012) is an over-the-top indie horror film about real-life vampires prowling a science fiction convention and the two high school girls who have to put a stop to the bloodsucking. Stars Elaine Hurt, Patrick Delgado, Lauren Lee, Lauren Vunderink. On DVD, Blu-ray Disc from MPI/Dark Sky Films ... After the terror unleashed on Lake Victoria in "Piranha 3D," the prehistoric school of bloodthirsty piranhas are back in "Piranha 3DD
" (2011) and this time, no one is safe from the flesh-eating fish as they sink their razor-sharp teeth into the visitors of summer's best attraction, The Big Wet Water Park. Packed with ferocious flesheaters and scantily-clad young victims. Stars Danielle Panabaker, Matt Bush, David Koechner, Chris Zylka, Katrina Bowden, Gary Busey, Christopher Lloyd and David Hasselhoff. From Anchor Bay ... A former motorcycle gang member who now earns his living as a

bike messenger becomes the unwitting pawn of a group of terrorists when he picks up a girl group singer in "Quick" (2011 -- South Korea): The villains want him to make a series of deliveries during a certain time or the girl's booby-trapped helmet will blow up. With the police hot on his trail, he races to complete the deliveries and stop the timer on the helmet. Stars Min-ki Lee, Ye-won Kang, In-kwon Kim. On DVD and Blu-ray from Shout! Factory ... Written and directed by Kaige ("Farewell My Concubine") and set during the opulent Yuan Dynasty in the 5th century B.C., "Sacrifice" (2010 -- China) is the story of a newborn prince whose entire family is wiped out by a rival general who ruthlessly seizes the throne; the boy is raised by a faithful doctor who trains him to seek his revenge as an adult. Stars Ge You, Wang Xue-Qi, Fan Bing-Bing, Zhang Feng-Yi and Huang Xiaoming. From Indomina Releasing ... In "Touchback" (2011), starring Brian Presley, Melanie Lynskey, Mark Blucas, Kurt Russell and Christine Lahti, a man looks back 15 years to the injury that ended his career as a promising high-school football player. On DVD and Blu-ray from Anchor Bay Films ... In "White Vengeance" (2011 -- China), starring Leon Lai, Feng Shaofeng, Yifei Liu, Zhang Hanyu, Anthony Wong and Jordan Chan, two brothers contend for success and power during the fall of China's Qin Dynasty. On DVD and Blu-ray from Well Go USA.


For the Family:

"Ninja Turtles: The Next Mutation -- Volume One" (1997) is a two-disc set with 13 episodes, $19.93 from Shout! Factory ... "Storytime With Spot"
(2012) features five stories plus two bonus stories, $9.97 from BBC Home Entertainment ... "Tom & Jerry: Tricks & Treats" (2012) showcases 20 Tom and Jerry cartoons plus two bonus cartoons, $19.97 from Warner ... "The Garfield Show: Holiday Extravaganza" (2012)
features six new holiday-themed episodes, from Gaiam Vivendi Entertainment ... the folks at Scholastic Media/New Video have repackaged "The Magic School Bus: The Complete Series" -- the most innovative science-learning show for kids ever to grace TV -- with a striking 3D lenticular cover with new artwork that makes the vibrant characters leap off the page; the eight-disc set contains all 52 episodes and includes a guide for kids with teasers, trivia and experiments, plus a Parents' Guide with lessons and learning options; $79.95. Scholastic also has smaller sets of the series available this week: "The Magic School Bus: Blast Off! From Sea to Space," a three-disc set with 12 episodes, $24.95; "The Magic School Bus: Field Trip Fun and Games," a three-disc set with 12 episodes, $24.95; and "The Magic School Bus Singles": "The Human Body" (Science topics include digestion and body mechanics), "Super Star Power" (science topics include stars and cells), "Takes a Dive" (Science topics include coral reefs and tidal zones) and "Takes Flight" (Science topics include weather and flying).


Special Interest:

There's three very interesting documentaries due this week:



"The Pinochet Case" (2001) This investigation of the Spanish charges against General Augusto Pinochet is an essential part of filmmaker Patricio Guzman's career-long exploration of Chilean history since Salvador Allende's 1973 election and the bloody coup -- led by Pinochet and aided by the U.S. government -- that followed. In September 1998, Pinochet flew to London on a pleasure trip, and shortly thereafter began experiencing back pain and underwent an operation in a London clinic. Upon waking from surgery, he was arrested by the London police. The case against Pinochet had begun in Spain two years before his arrest. "The Pinochet Case" explores how a small group of people in Madrid laid the groundwork for this incredible feat -- catching a dictator 25 years after his rise to power, making him the first to be humbled by the international justice system since the Nuremberg trials. When Pinochet finally returned to Chile, he faced 200 accusations of crimes, this time in Chilean courts. Eventually the Chilean Supreme Court also stripped him of his immunity, and on January 29, 2001, Judge Juan Guzman placed Pinochet under house arrest. $24.98 on DVD from Icarus Films Home Video.


"Holy Flying Circus" (2012) re-imagines the controversy surrounding Monty Python's 1979 film, "Life of Brian," which was greeted with widespread outcry and accusations of blasphemy. Matters reached a head when Michael Palin (played by Charles Edwards) and John Cleese (played by Darren Boyd) agreed to take part in a BBC talk show about "Life of Brian" with a Church of England bishop and a staunchly Catholic broadcaster. The ensuing TV debate put the Pythons in their most absurd role yet: the voice of reason. Available as a Blu-ray/DVD Combo from Acorn Media.


"The Musical Brain" (2012) Inspired by Dr. Daniel Levitin's book, "This is Your Brain on Music," international recording superstar Sting agreed to put his own musical brain to the test to find out how various types of music -- complex and simple -- affect him, on an emotional and a physical level. Also features interviews with Michael Buble, Feist and Wyclef Jean. $24.99 from PBS Distribution.
From TV to Video:

In "Adventures of the Wilderness Family Trilogy" (1975), a modern-day family becomes bored with the hassles of the city life in Los Angeles and moves to the Rocky Mountains, from Lionsgate ... "Bored to Death: The Complete Third Season" (2011) features eight episodes of the quirky HBO series, on DVD and Blu-ray, from HBO ... "Criminal Minds: The Seventh Season" (2011-12) is a six-disc set with 23 episodes, $64.99 from CBS/Paramount ... "Fringe: The Complete Fourth Season" (2011-12) is a six-disc set with 22 episodes, from Warner ... "The Good Wife: The Third Season" (2011-12) is a six-disc set with 22
episodes, $64.99 from CBS/Paramount ... "Grounded For Life: The Complete Series" (2001-05) is a 13-disc set with all five seasons, $44.98 from Mill Creek Entertainment ... "Haven: The Complete Second Season" (2011) is a four-disc set with 13 episodes, on DVD and Blu-ray from Entertainment One ... "How to Make It in America: The Complete Second Season" (2011) is a two-disc set with all eight episodes, on DVD and Blu-ray from HBO ... "Hung: The Complete Third Season" (2011), is a two-disc set with 10 episodes, on DVD and Blu-ray from HBO ... "The Office: Season Eight" (2011-12) is a five-disc set with 23 episodes, from Universal ... "Person of Interest: The Complete First Season" (2011-12) is a six-disc set with 23 episodes, on DVD and Blu-ray, from Warner ... "R.L. Stine's The Haunting Hour: The Series Volume 1 and Volume 2" (2010-11) each contain five fiendishly delightful episodes from the kids series, $14.97 from Shout! Factory ... "Roseanne -- Season Five" (1992-93) and "Roseanne -- Season Six" (1993-94 )are three-disc sets with 25 episodes, $14.98 each from Mill Creek Entertainment ... "That '70s Show -- Season Five" (2002-03) and "That '70s Show -- Season Six" (2003-04) are three-disc sets with 25 episodes, $14.98 each from Mill Creek Entertainment ... "Two Broke Girls" (2011) features the first season's 24 episodes, on three-disc DVD for $44.98 and two-disc Blu-ray for $54.97, from Warner.

Check out other new September 4 DVD releases at OnVideo.

And please check out our first eBook, "The Hollywood Guide to Marilyn Monroe" at Amazon's Kindle store.